Ellis Island starts work on $10M dining, entertainment venue
Updated July 6, 2017 - 5:03 pm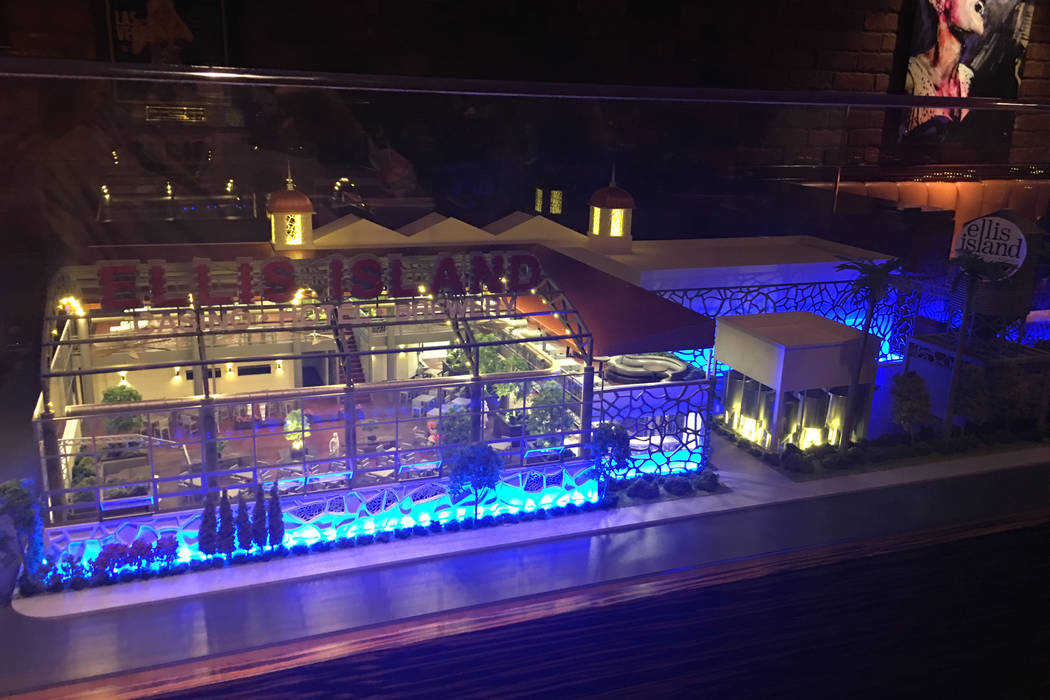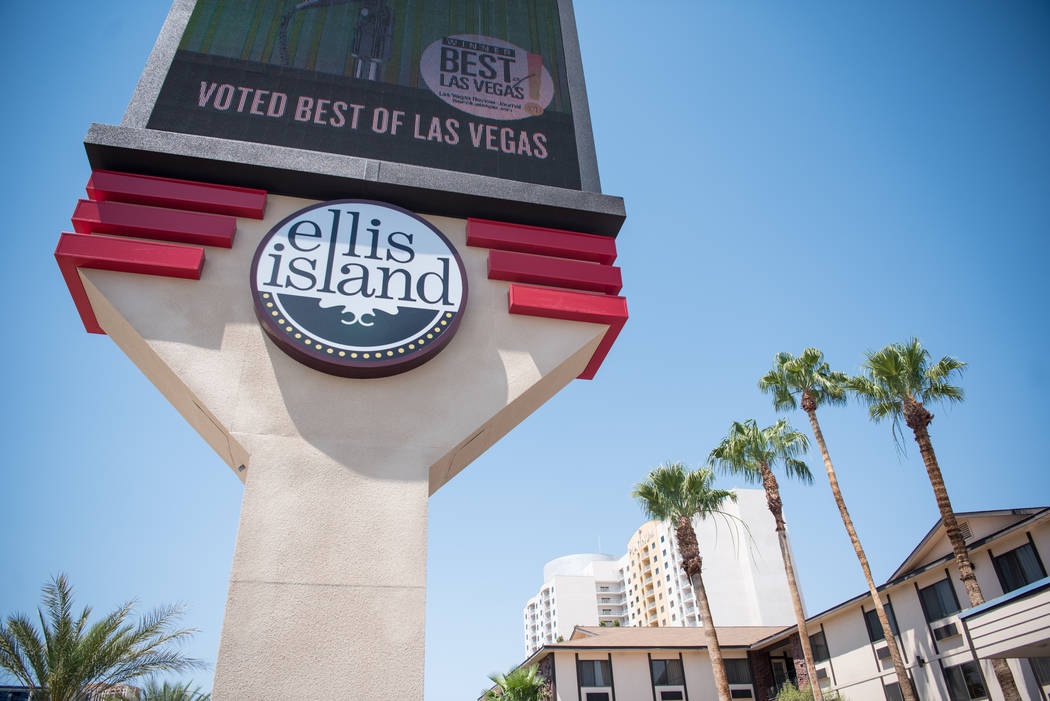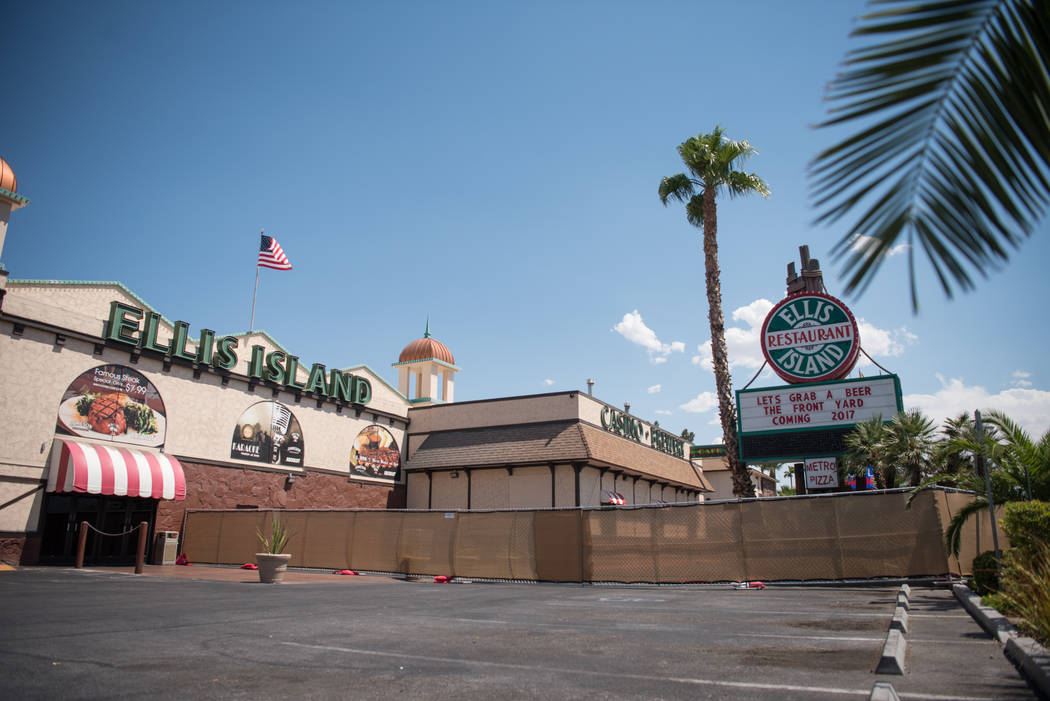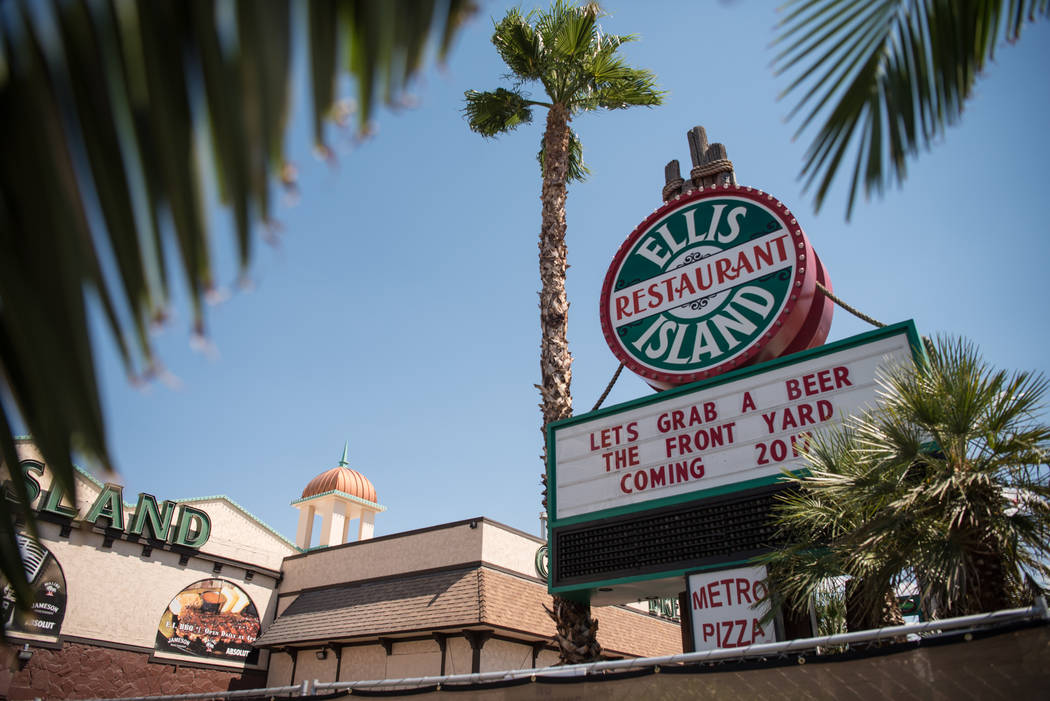 Ellis Island, the 49-year-old establishment just off the Strip, has begun construction of a $10 million two-story dining and entertainment venue.
The venue, called The Front Yard, will have a maximum capacity of 300, enabling Ellis Island to hold larger weddings, corporate meetings and other group events, said Christina Ellis, director of marketing. The venue is expected to open in late 2017.
The expansion follows on the heels of Ellis Island's purchase in 2014 of the neighboring Super 8 Motel, the largest in the U.S. with 301 rooms and suites, creating a vertically integrated hotel and casino business. Ellis Island currently can handle groups no larger than 120.
"It started as a patio and snowballed into a major expansion," Ellis said.
The Front Yard, which will occupy part of the parking lot, will have two bars and a kitchen offering American cuisine.
Family-Owned Business
A family-owned establishment with a large local following due to its cheap food, Ellis Island serves meals to about 1,700 people a day on average, Ellis said.
Ellis Island is in the midst of a $20 million upgrade of its rooms, suites and lobby. More than half the rooms have been upgraded, said Ellis. The refurbishment will be completed by the end of 2018. Rooms can be booked for as little as $46, which includes tax and a $20 resort fee.
Ellis Island initially opened in 1968 as the Village Pub at 4178 Koval Lane, one block from the Strip. Gary Ellis purchased the bar from his father Frank Ellis Jr. in 1985 and immediately changed the name to Ellis Island.
Gary Ellis added a casino in 1989 and a brewery in 1998. The casino now offers nearly 300 slots, live blackjack, roulette, craps and a sports book.
Contact Todd Prince at tprince@reviewjournal.com or 702-383-0386. Follow @toddprincetv on Twitter.
Deals
Ellis Island offers a 10 oz. sirloin steak with choice of potato, garlic green beans or salad for $7.99.