Fantasy sports proposal meets buzz-saw of opposition from top officials
August 23, 2016 - 3:59 pm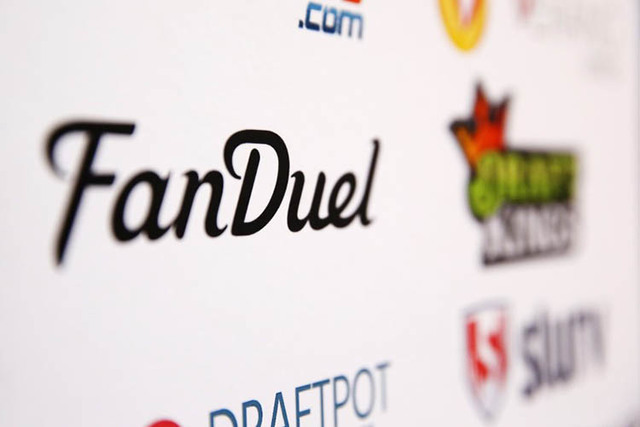 Regulators and gaming industry leaders say they'd welcome daily fantasy sports operations in Nevada, but not under the framework offered in proposed legislation unveiled by Fan Duel and Draft Kings, the nation's largest fantasy providers.
Representatives of the 12-member Nevada Gaming Policy Committee, meeting in Las Vegas on Tuesday, said there would be minimal benefit to the state under a proposal outlined by public policy attorney Scott Ward of the Orrick, Herrington & Sutcliffe law firm of Washington, which is assisting Fan Duel and Draft Kings.
Committee members urged Ward to meet with regulators and industry leaders — and to do it quickly, since the committee has only one more meeting before it is scheduled to make recommendations to the Nevada Legislature on possible bill drafts for daily fantasy sports and e-gaming.
Proponents of daily fantasy sports, or DFS, don't agree with state gaming regulators over whether their games, which use statistical performance of professional athletes in competition, is a form of gambling. As a result, DFS backers are wary of applying for gaming licenses, preferring instead to create a new category called a "fantasy sports license" to operate legally in the state.
Under the proposal, DFS would be overseen by gaming regulators, but not subject to the state's 6.75 percent tax on gaming win. Instead, proponents say they would pay a $500 application fee, then the lesser of $10,000 or 5 percent of an operator's gross fantasy game revenue for the preceding 12 months every year.
Under such a plan, regulators say the state wouldn't receive enough revenue to pay for cost of the oversight.
"I think the collective wisdom of the panel is that there's a lot more work to do and I didn't see any indication from the industry that they're willing to go forward yet," Gov. Brian Sandoval, who chairs the committee, said after the meeting.
"I think you heard from each of the members that they like fantasy sports, it's a new innovation and it requires communication with our Gaming Control Board and with our Gaming Commission to see if there's a regulatory regime that can fit for them," he said.
But time is short.
Sandoval noted that the committee's recommendations need to be forwarded to the Legislature by Sept. 30 to provide enough time for bills to be drafted for consideration in the 2017 session.
Committe members also expressed disappointment with the low penalties and lack of criminal background checks in the companies' proposal, saying it was weaker than laws enacted in other states and didn't measure up to Nevada's rigorous gambling regulation.
"You don't know your audience," said Nevada Gaming Commission Chairman Tony Alamo. "Nevada is the gold standard … there's just not an appetite for 'regulation light' or 'regulation not at all.'"
Representatives from all corners of the gaming establishment were unified in their concern.
"This is certainly a step in the right direction, as previously, this industry was adverse to any form of regulation by a gaming agency," said MGM Resorts International Chairman and CEO Jim Murren. "Although a good first step, the proposal leaves many questions unanswered and raises a number of important policy concerns that need to be addressed."
He added that adopting a new category of gaming is not appropriate until the industry receives more information.
Alamo also criticized Fan Duel and Draft Kings for waiting so long to deliver a proposal. He noted that Sandoval solicited ideas from key fantasy leaders in March, but the legislative proposal didn't arrive until earlier this month.
Las Vegas gaming attorney Frank Schreck suggested that regulators move cautiously.
"To be involved in the Nevada gaming industry has always been a privilege," Shreck said in his testimony. "In order to earn that privilege, an applicant must satisfy the licensing and suitability standards that have been at the heart of the Nevada regulatory gaming process since 1959. To allow a circumvention of that process would do irreparable harm to the integrity of Nevada's gaming regulatory structure."
The Associated Press contributed to this report. Contact Richard N. Velotta at rvelotta@reviewjournal.com or 702-477-3893. Find him on Twitter: @RickVelotta.
RELATED
At least 6 states adopt fantasy sports laws; 21 others don't
Feds probe daily fantasy sports business model