First look inside Downtown Las Vegas' 'hot' new casino — PHOTOS
Updated February 10, 2023 - 4:53 pm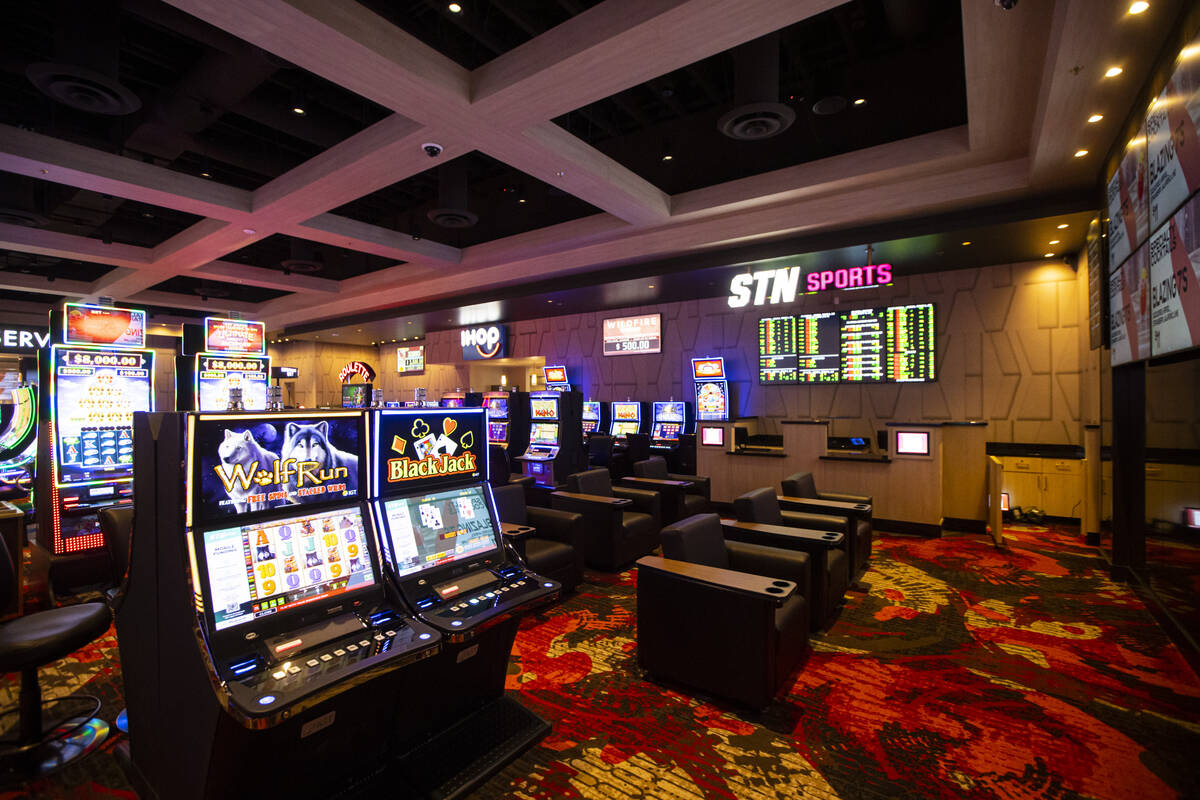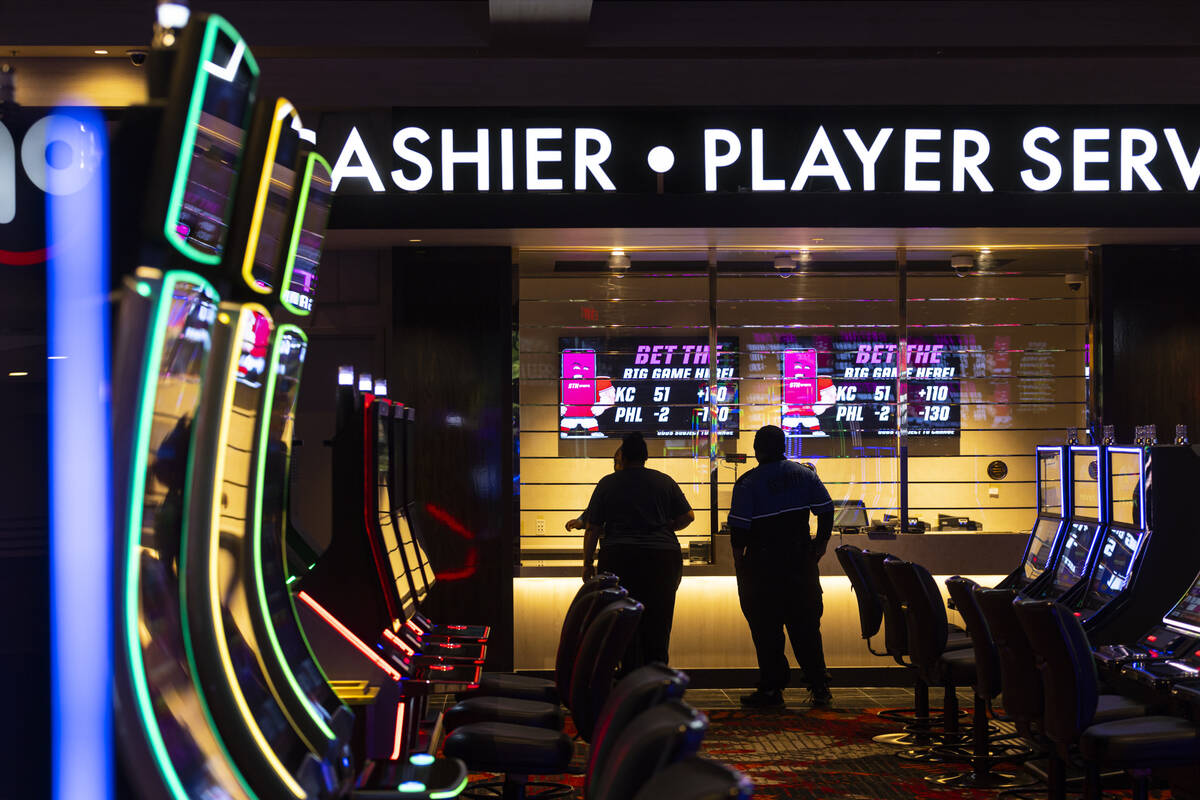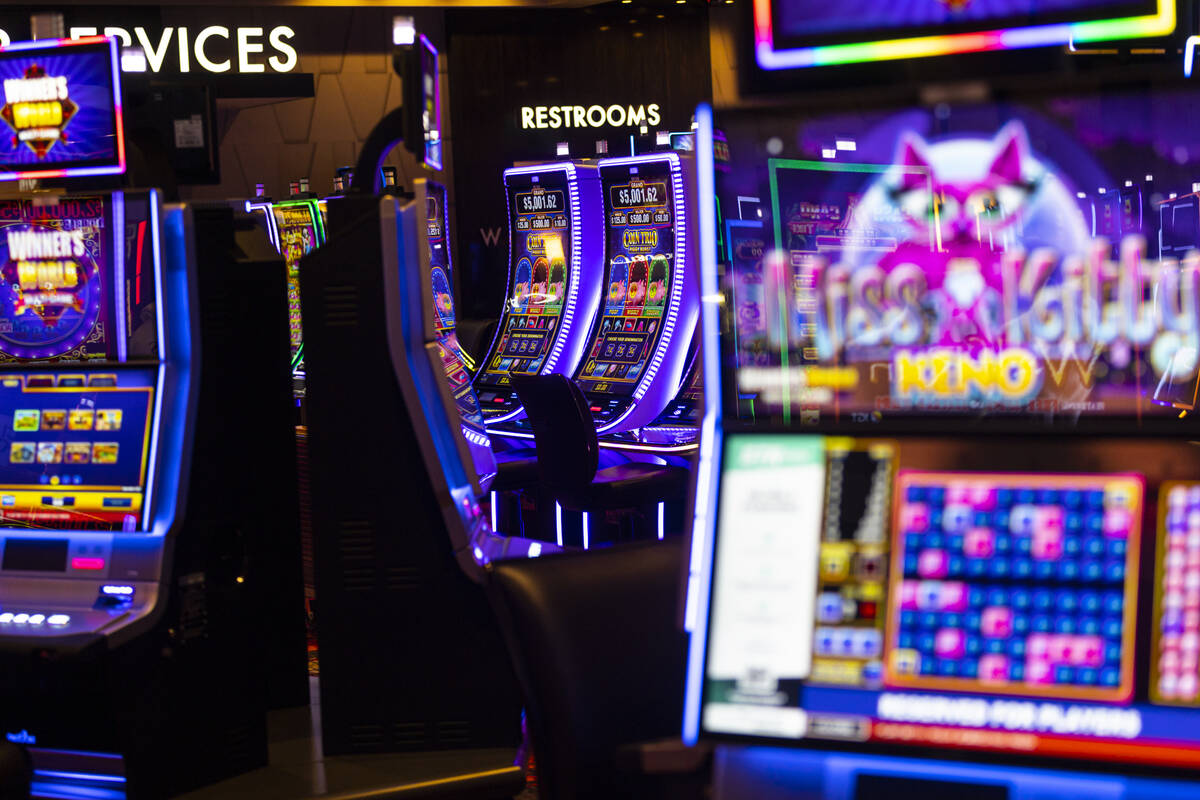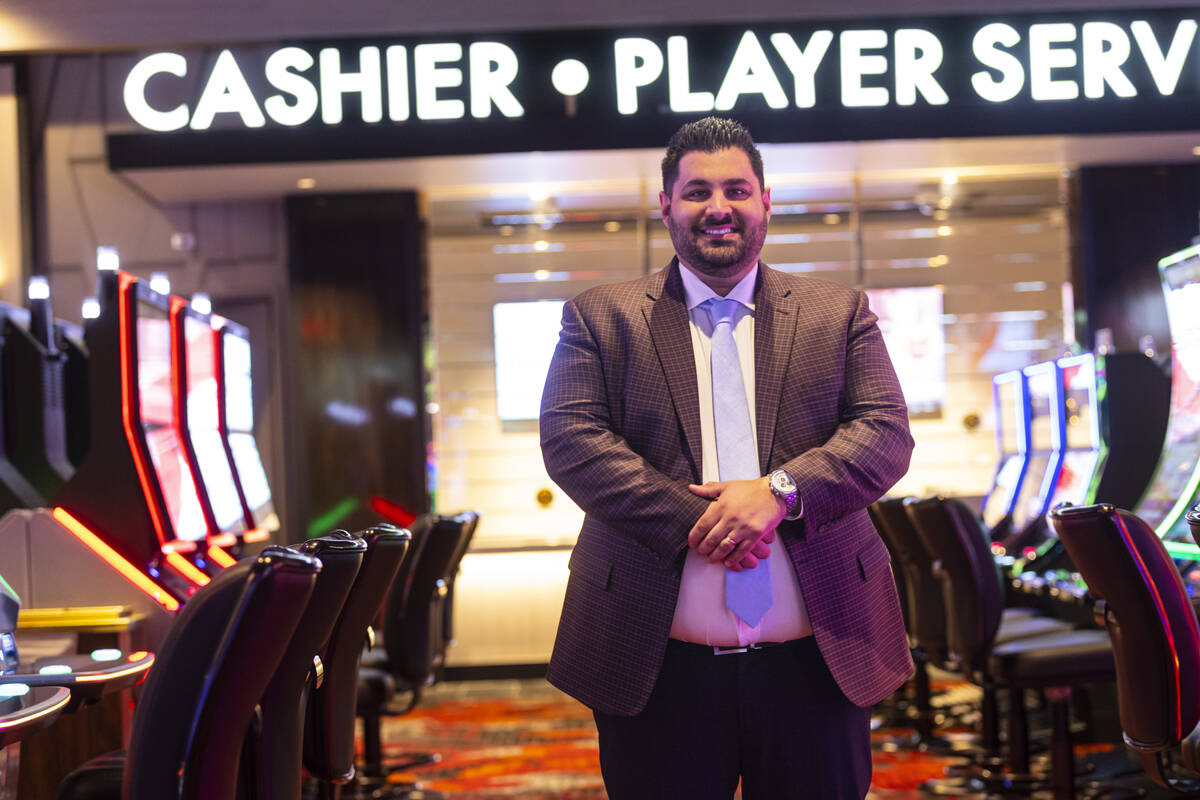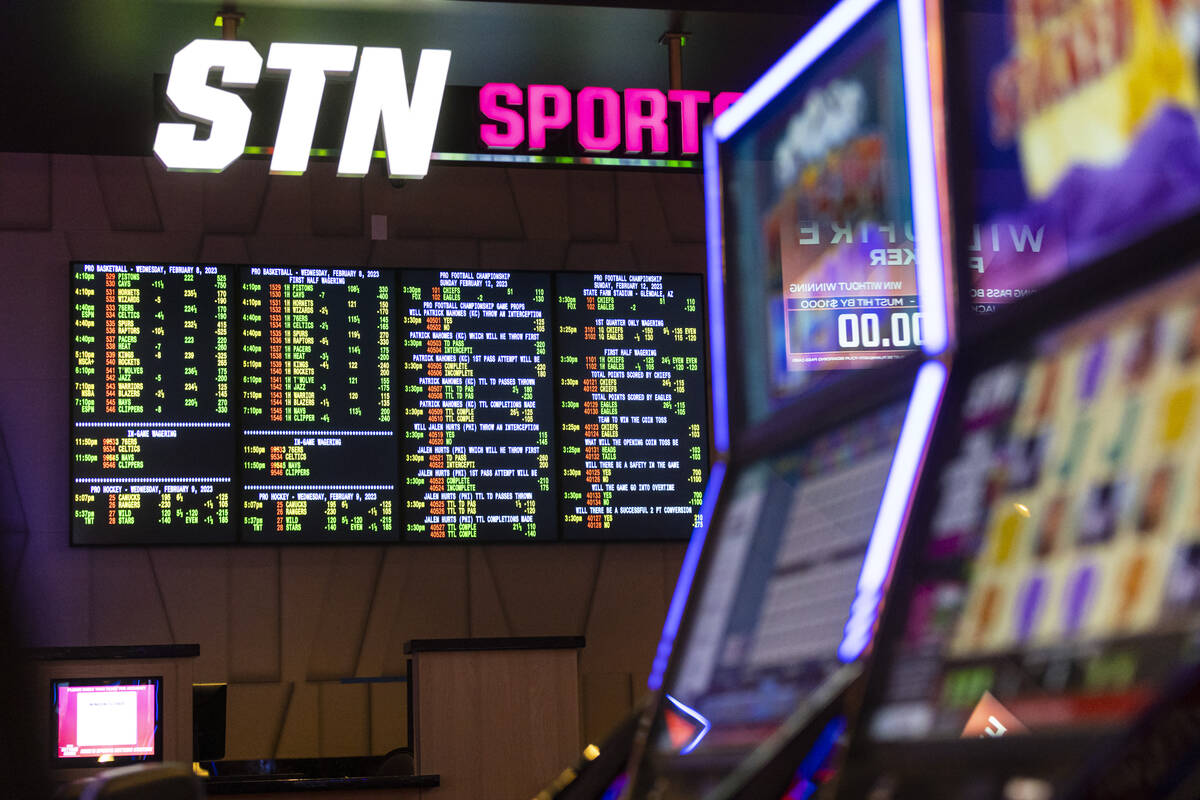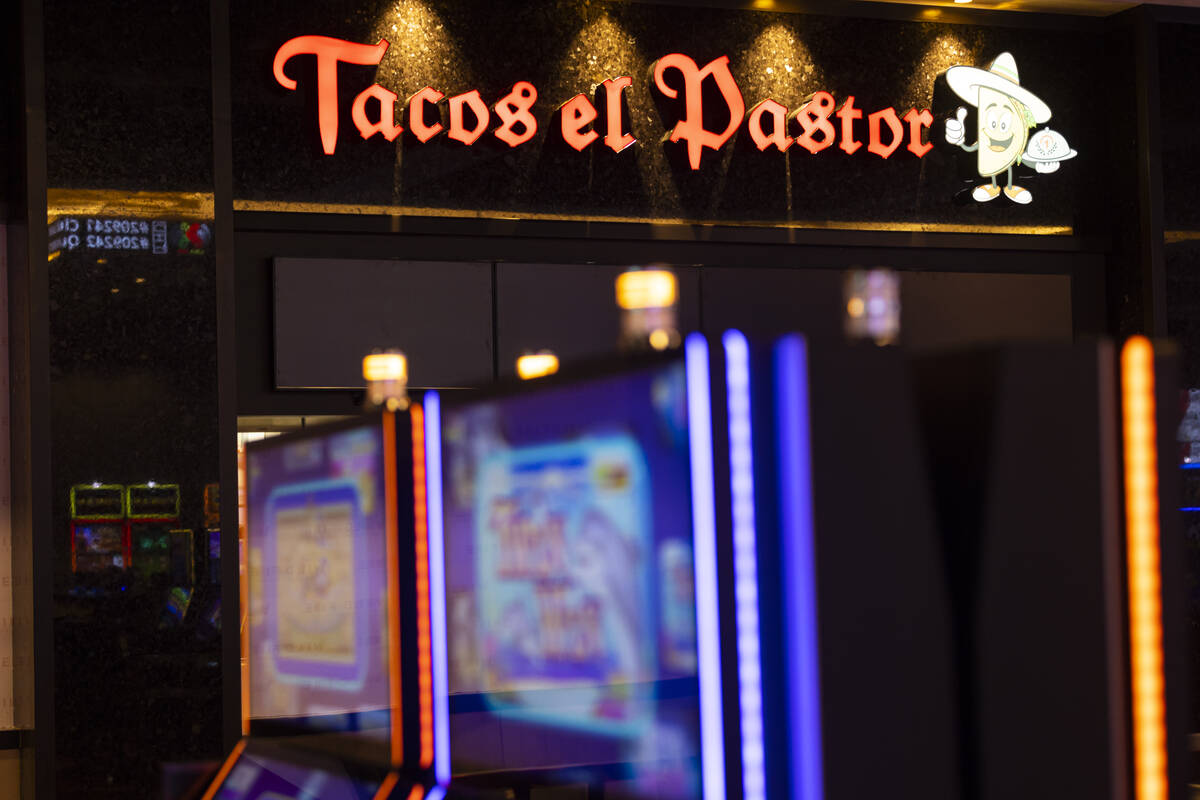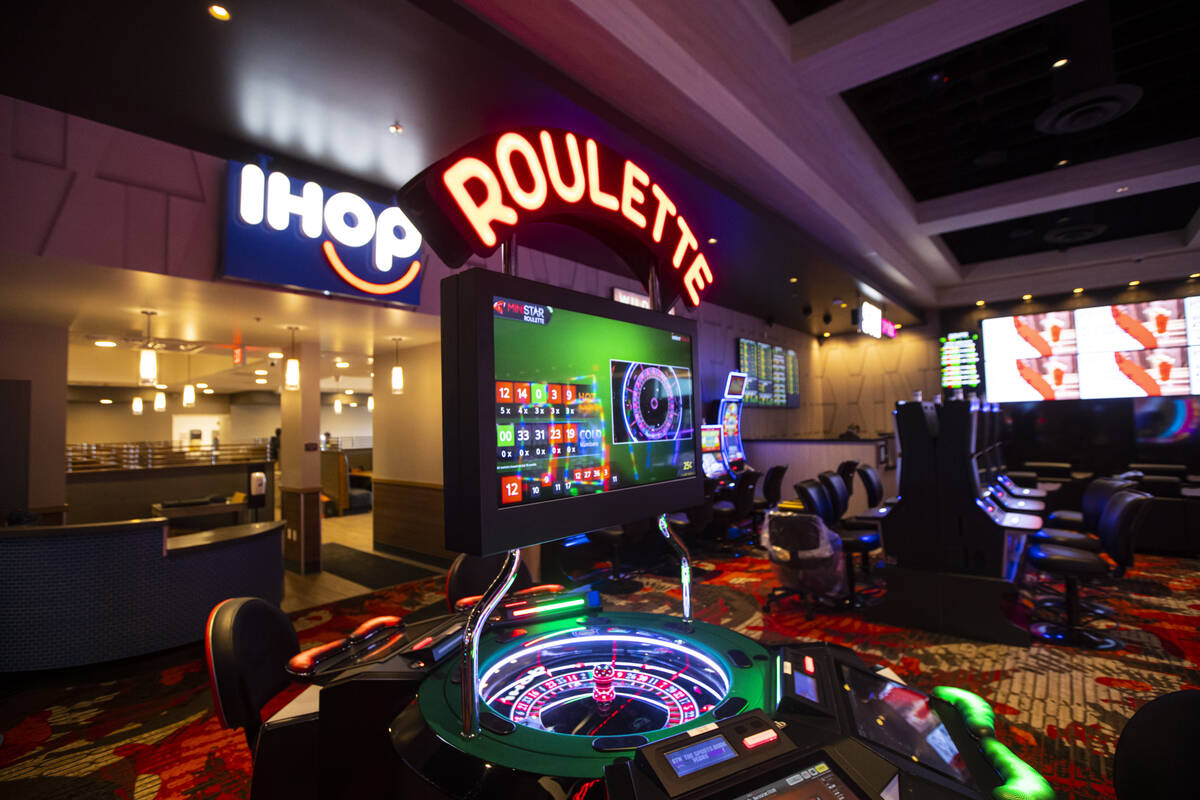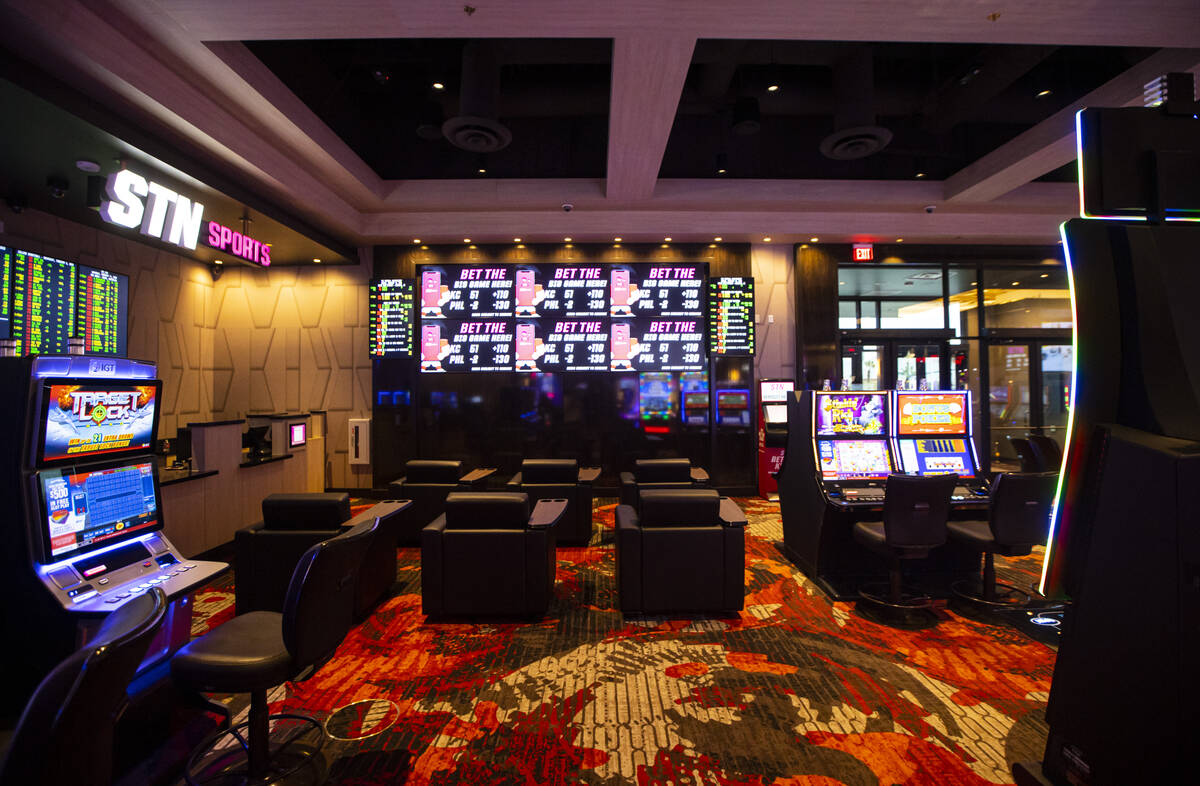 If Wildfire gaming customers didn't know that Station Casinos was behind their local slot spot, they will know now.
The new Wildfire casino, at 2700 E. Fremont St., opened at noon Friday — just in time for Super Bowl LVII — and ushered in a new chapter for the neighborhood casino brand.
The 21,000-square-foot casino with about 200 slot machines, bar-top and electronic table games has an updated look with modern designs and amenities compared to what's expected in a Wildfire, said General Manager Jonathan Veltri. For instance, TVs are visible from anywhere on the slot floor and the bar has 16 stacked 65-inch TVs and a sports betting ticker running above it.
"It's really the focal point of the property," Veltri told the Review-Journal during a preview tour Tuesday. "It's very well lit, almost looks like a piece of artwork with the TVs and the sports ticker on top."
The new design is part of an effort to tie Station Casinos — operators of Red Rock Resort, Palace Station, and the under-construction Durango resort in the southwest valley — to its seven other Wildfire properties. And the brand's new logo, "Wildfire by Station Casinos," makes the connection clear.
Other elements like the STN Sportsbook and two kiosks, cashless gaming through STN Cash and the first loyalty program card printing kiosk at a Wildfire, add to that goal.
"We definitely wanted to give the Station Casinos feel, like Durango, but in a smaller environment," Veltri said. "Not everybody wants to go to a larger casino so we wanted to give everybody that option but with all the great Station amenities, comfort and safety and security."
Dining offerings include Tacos El Pastor and a 24-hour IHOP. The Mexican eatery is in the casino's food court, where there is another stall for possible future use, while IHOP has a traditional restaurant space and patio that can fit up to 200 people.
The casino's STN Sportsbook hopes to bring in guests during its opening weekend with a special sports betting contest related to the Super Bowl. Contestants in the "Fremont freeroll" select 20 proposition wagers on Sunday's game, and the contestant with the most points on the card wins $10,000.
Company officials said they are excited to bring its presence into the neighborhood east of downtown Las Vegas. Station has owned the land, the former Castaways site, since 2004. It sold some of the site to developers, who built a 344-unit apartment complex, a mini-storage facility and a building that the Southern Nevada Health District plans to occupy.
"This is a true neighborhood casino. The quality is by far the best on the Boulder Strip," Scott Kreeger, president of parent company Red Rock Resorts, told analysts during its fourth-quarter earnings call Tuesday. "We think it'll be something that's fresh and new on the Boulder Strip that we haven't seen in years."
Other Wildfire casinos in the valley are expected to undergo remodeling to match the aesthetics of the new location, officials said.
McKenna Ross is a corps member with Report for America, a national service program that places journalists into local newsrooms. Contact her at mross@reviewjournal.com. Follow @mckenna_ross_ on Twitter.