First look: Rooms at Caesars Palace receive Roman-inspired renovation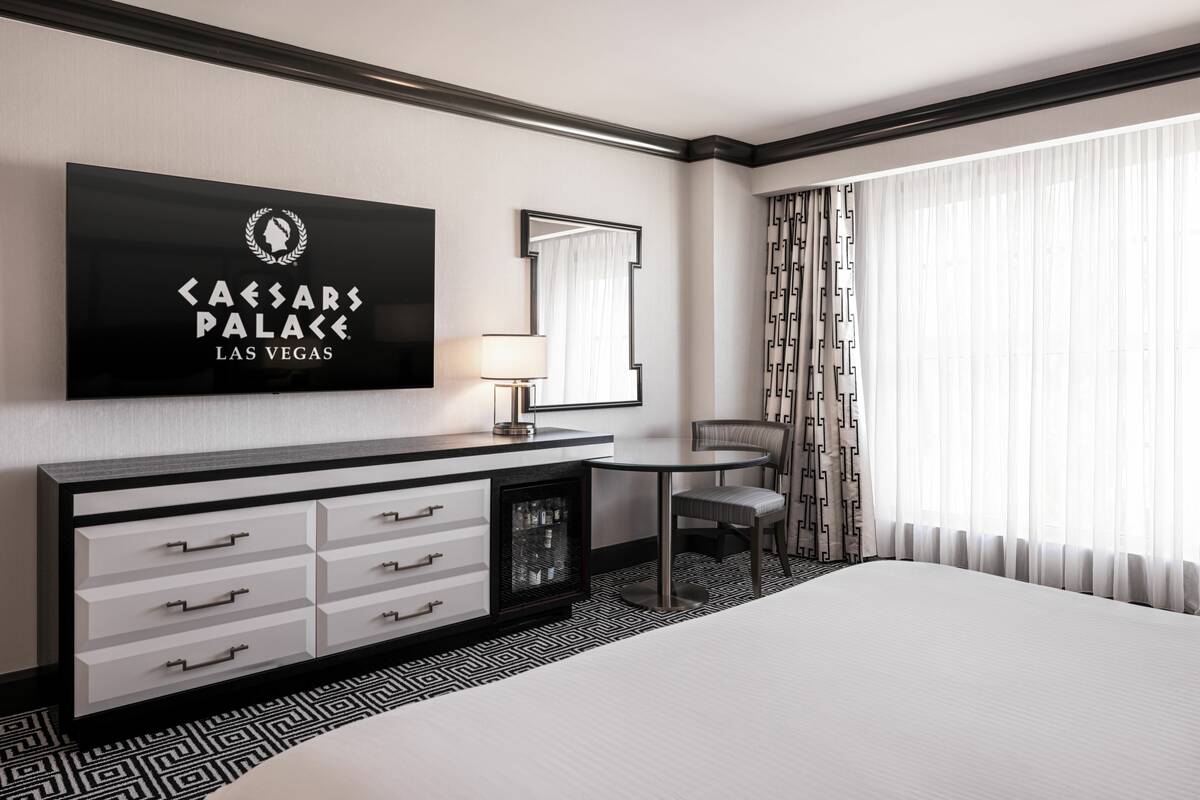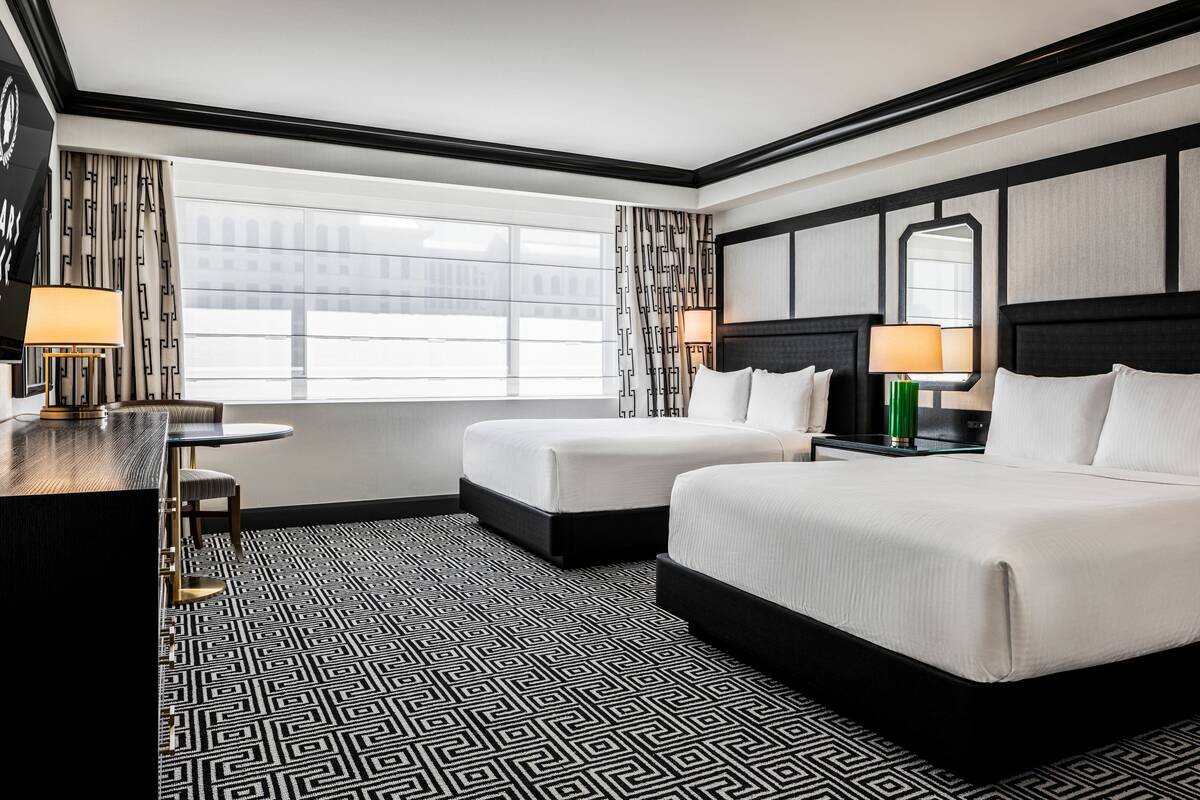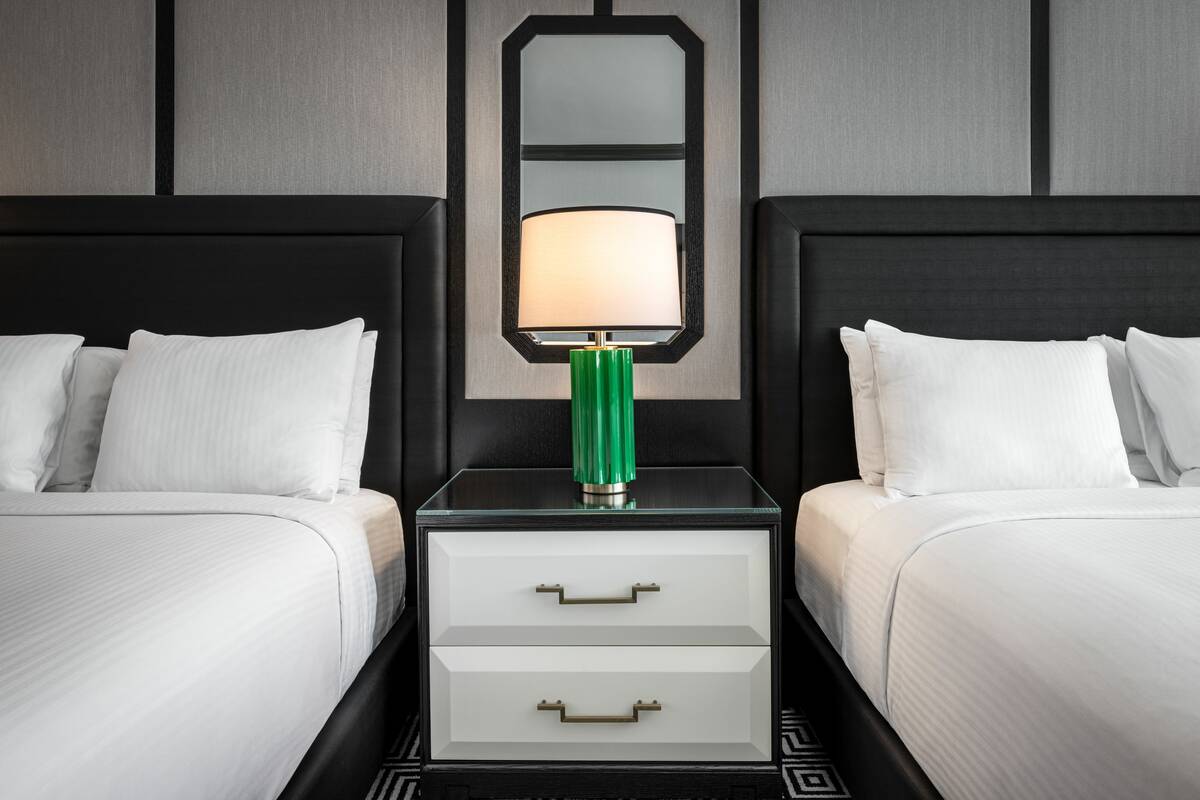 The Colosseum Tower at Caesars Palace now has more of a Roman flair as renovations were recently completed on its 440 rooms.
The rooms in the tower — formerly called the Forum Tower — were renovated with a "classically inspired yet modern décor," according to a news release from Caesars Entertainment. The renovations gave the rooms high-contrast interiors of black and white and pops of emerald green, including green lamps inspired by jewelry worn by Cleopatra.
The renovations also included upholstered headboard panels, dressers with a glass-front minibar and the addition of a desk and chair in the rooms. The king rooms also have a Roman-style chaise lounge sofa.
The bathrooms were updated with linear veined Marmara Striato marble floors, white quartz vanity counter tops and glass-enclosed showers. Drawings of various Greek and Roman classical architectural columns were included in the bathroom decor, according to the release.
The renovations, which took four months to complete, were designed by Michael Medeiros of RDH Interests Inc., according to Caesars.
The newly renovated rooms are available for booking now.
Contact Sean Hemmersmeier at shemmersmeier@reviewjournal.com. Follow @seanhemmers34 on X.