For gambling advocates, Raiders' relocation offers opportunity
Updated April 8, 2017 - 10:38 am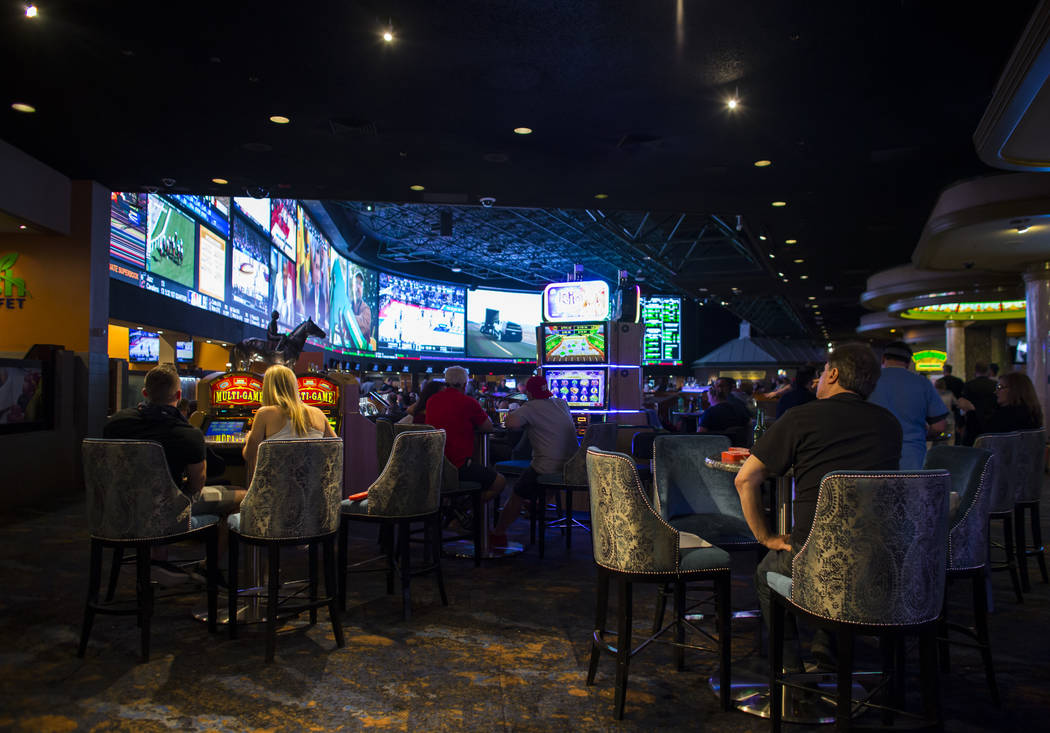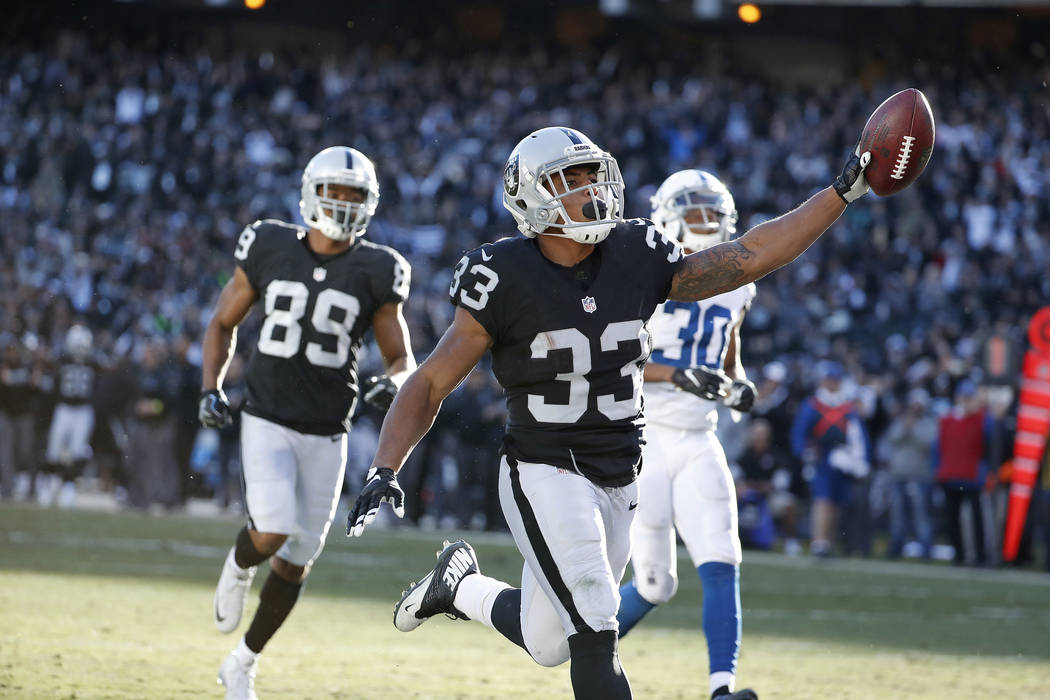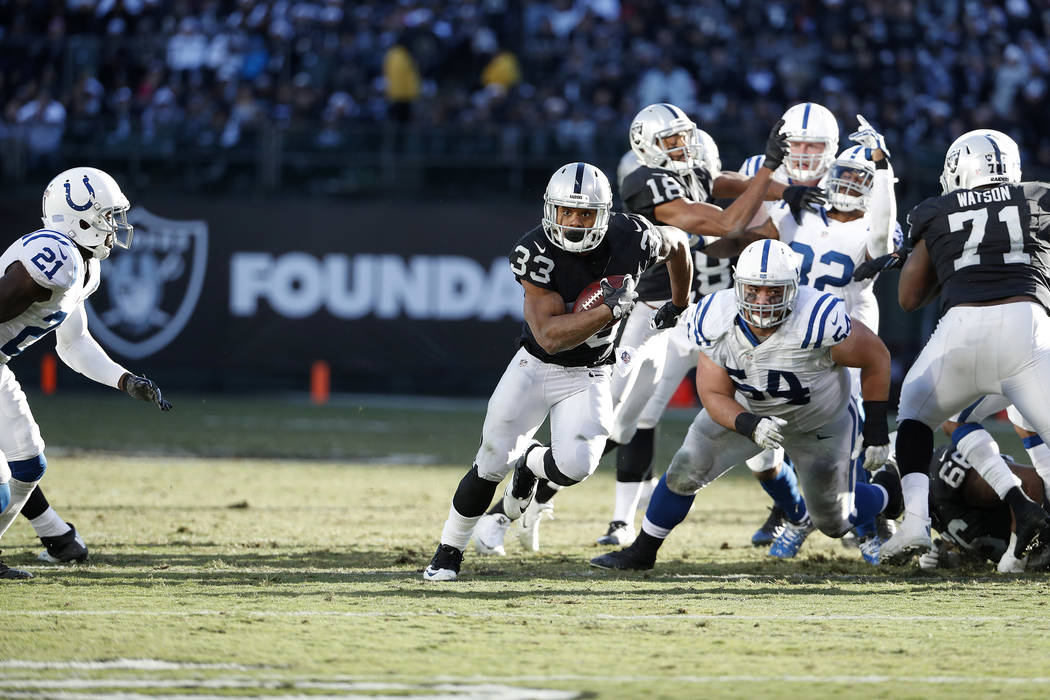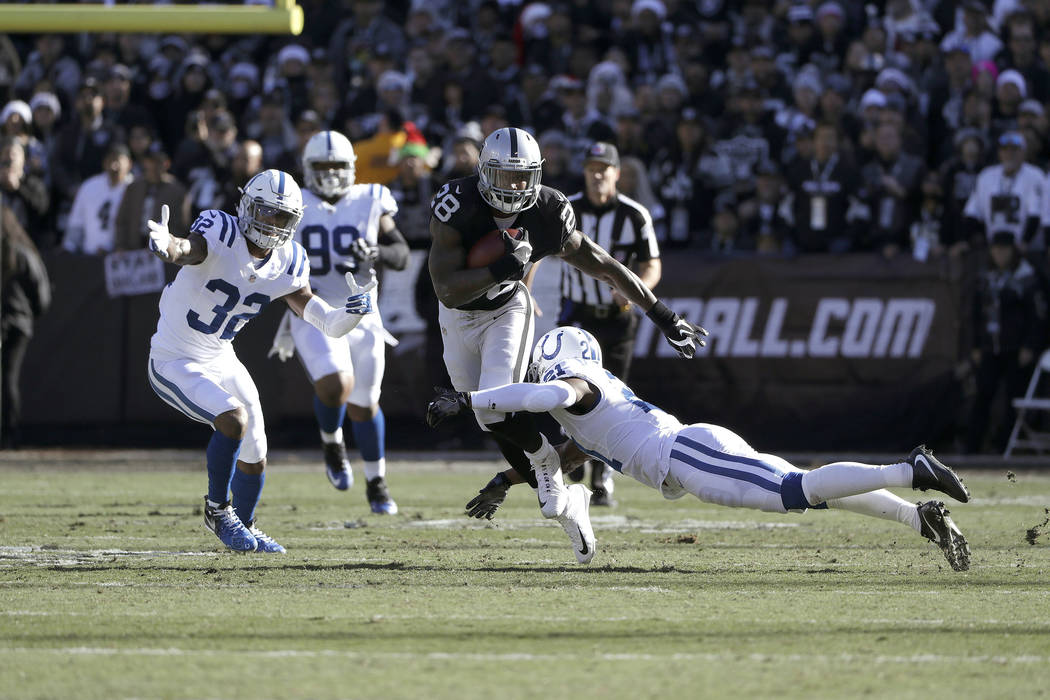 Concerns about Sin City's temptations have kept the NFL out of Las Vegas for years, but the relocation of the Oakland Raiders represents a shift in approach that some gaming industry experts say could beckon a new era in sports gambling.
A 1992 federal law banned sports betting in all states except Nevada. In recent years, however, gaming advocates and some states have argued in federal court that the law should be revised to allow legal sports betting elsewhere. The impending arrival of an NFL franchise in Las Vegas gives gaming advocates a chance to use the city as an incubator — an opportunity to test whether a professional football team can operate in proximity to sports books.
The multimillion-dollar question: Will the Raiders' relocation validate or alleviate concerns about match fixing, game throwing and other forms of cheating?
"The question is whether the presence of a franchise in a place where gambling has been legal makes it more likely there will be match fixing," said Jennifer Rodgers, a Columbia University law professor who teaches a class on corruption in sports and serves as the executive director of the university's Center for the Advancement of Public Integrity. "That, I think, has been the NFL's reason for staying away — they didn't want to be associated with that, and they didn't want to open their players up for contamination."
Regulation as risk reduction
Rodgers said sports betting concerns lessen, rather than increase, when gambling is regulated.
"Match fixing is really a problem when it's tied to illegal black market gambling," Rodgers said. "They have regular sports betting highly regulated and highly scrutinized. … Those casinos have very sophisticated fraud and gambling detection tools."
The chairman of the Nevada Gaming Control Board said the state's decadeslong history of regulating gambling would ease the NFL's transition into the Las Vegas Valley. The reason is simple: The systems already are in place.
"With respect to the NFL, I think our interests collectively are the same," Chairman A.G. Burnett said. "We want to ensure integrity with the sport. We want to ensure that there's no black eye on the state or the gaming industry in any way."
Burnett said sports book operators know their gaming license is on the line, and "they're all equally good in ascertaining when something's amiss."
When sports betting is legal, Burnett said, regulators can monitor the line, spot problems and respond accordingly. The Gaming Control Board's enforcement division works regularly with the FBI, the Justice Department, and other state, local and federal law enforcement agencies to stop any suspicious activity.
A cultural destigmatization of gambling in recent years already has resulted in some changes in Nevada. For example, the Gaming Control Board signed a memorandum of understanding with the International Olympic Committee a few years ago that allows them to share information, and Burnett said he envisioned a similar relationship with professional sports leagues. He said the enforcement division has been engaged in general discussions with the NFL as it prepares for the move.
The Gaming Control Board has experience regulating sports betting on local teams, with UNLV's campus so close to the sports books. Meanwhile, the NBA Summer League has been in Las Vegas for more than a decade, and NBA Commissioner Adam Silver has in recent years become an outspoken advocate for legal sports betting.
The first test of how the system works with a professional, major league franchise will come when the NHL expands to Las Vegas in October.
Shift to sports betting
If the Raiders and the gaming industry together can execute a smooth transition to Las Vegas, some industry professionals say that could represent the first step toward legal sports betting in other states.
"People from all corners are recognizing sports betting is a big popular pastime," Burnett said.
While NFL owners last week embraced a move to Las Vegas, the league has, as recently as 2012, fought other states that launched challenges against the Professional and Amateur Sports Protection Act, the 1992 law known as PASPA.
The 3rd U.S. Circuit Court of Appeals last year upheld PASPA in response to a legal challenge filed by New Jersey. State officials had sought to legalize sports betting amid declining gaming revenue in Atlantic City.
One of New Jersey's staunchest legal opponents in its push to operate sports books at its casinos was the NFL, among other major sports leagues. But the league's embrace of a move to Las Vegas could change the national landscape on that issue.
"What I think it will do for sports gambling is highlight that a professional sports organization can operate in a regulated sports wagering environment, just like many sports do in the United Kingdom," said Jennifer Roberts, associate director of the International Center for Gaming Regulation at UNLV's Boyd School of Law.
The time could be ripe for a shift, as the NFL has been inching toward the sorts of activity it eschewed for decades.
"I think the fact that you have so much gambling in other places makes the stigma less," said David Schwartz, director of the Center for Gaming Research at UNLV. "Most NFL cities have a casino within driving distance."
Schwartz also said the league's embrace of fantasy sports undercuts its opposition to sports betting.
"They say that they're still opposed to it, but a lot of teams have sponsorship deals with daily fantasy sports sites," he said.
Contact Jenny Wilson at jenwilson@reviewjournal.com or 702-384-8710. Follow @jennydwilson on Twitter.