G2E 2011: Panel says tribal casinos have thrived
October 7, 2011 - 1:03 am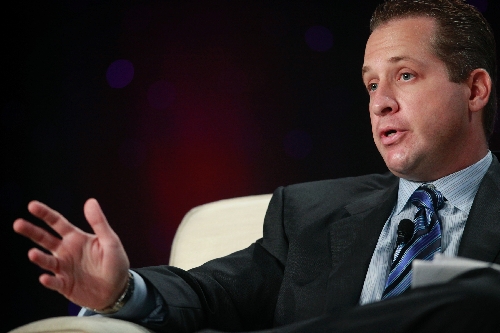 Native American casinos have come a long way from the time, some 20 years ago, when tribes began offering casino-style gaming mostly in unattractive prefabricated buildings.
Today, the business has matured into tribes offering full-service, hotel-casino destinations that generate millions of dollars annually.
That income has helped tribes fund health clinics, schools, and other services.
While the changes within the industry have been extensive, a question lingers: Has the tribal gaming market become saturated with too many casinos?
As with most questions, the answer depends on whom you ask.
"The market has reached a certain level of saturation," said Rochanne Hackett, managing director of National Gaming Development with Wells Fargo Bank N.A., during a panel discussion on the final day of the Global Gaming Expo at the Sands Expo and Convention Center in Las Vegas.
"There are still pockets out there to be developed," Hackett said.
Even in a crowded tribal market like Oklahoma, Charles "Chief" Boyd sees opportunity.
"We have matured a great deal with over 130 casinos in Oklahoma," said Boyd, a partner with Thalden Boyd Emery Architects in Tulsa, Okla. "We are doing very well, especially if your casino, resort or bingo hall borders Arkansas, Texas or southern Kansas."
The issue now, Boyd said, is not building new resorts, but remodeling and expanding current casinos to keep customers coming back. He described the effort as a "constant battle to keep the coffers full."
The economy and its effect on tribal casino projects was one of the issues discussed by the panel, which was also included Mark Birtha, president and chief development officer with Sol Casinos, and Knute Knudson, vice president of Native American Development at International Game Technology.
Just outside of Tucson, Ariz., Pascua Yaqui residents and officials hope a
$130 million resort surrounding Casino del Sol will be an economic boon to their community.
The new 10-story resort features luxury rooms, two new restaurants, a spa and 20,000 square feet of meeting space. The resort is scheduled to open Nov. 11.
"There are nuances between a commercial and tribal resort," said Birtha, an 18-year veteran of Las Vegas and Macau casinos who joined Sol Casinos a year ago.
Birtha said the differences between commercial and tribal casinos center on how the properties are run and whom they employ. He said Casino del Sol would hire 850 employees to staff the new resort, with 80 percent being trial members.
"We didn't get overleveraged during the boom, so we can make this long-term investment to benefit the community," he said.
Birtha said to "further benefit our community, we are looking to grow our business and add new revenue streams."
Boyd attributed the upgrades in design and gaming and nongaming offerings to the tribes becoming more sophisticated. He said more amenities translate into higher returns to build an economic base.
"We are the major economic force in our state of Oklahoma," Boyd said. "That excites me for what it does for all of the tribes. It's just growing and growing."
Contact reporter Chris Sieroty at
csieroty@reviewjournal.com or 702-477-3893.