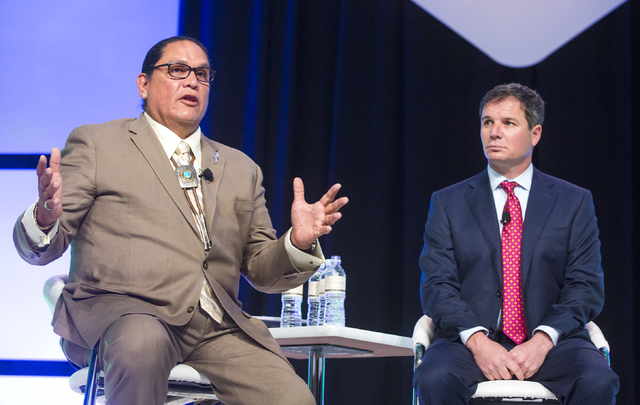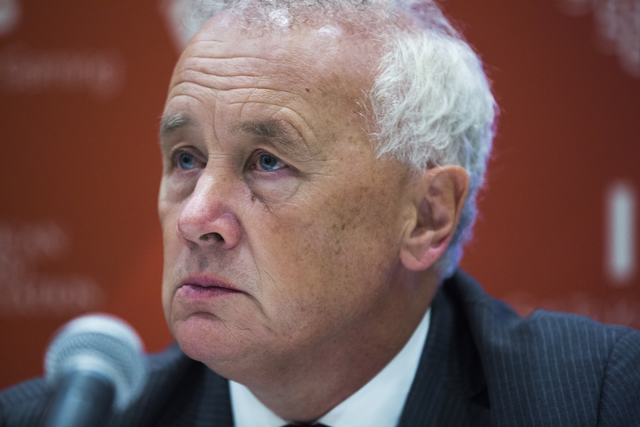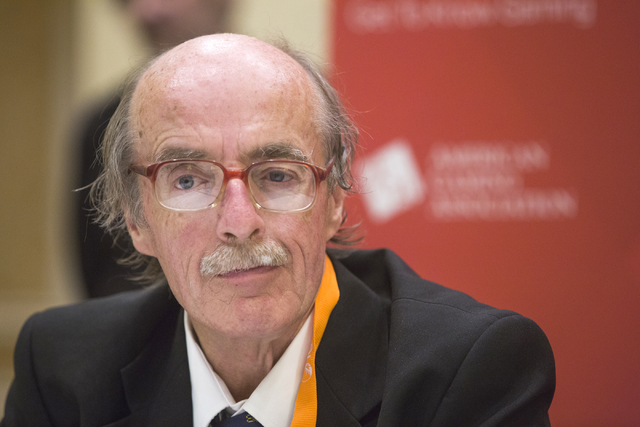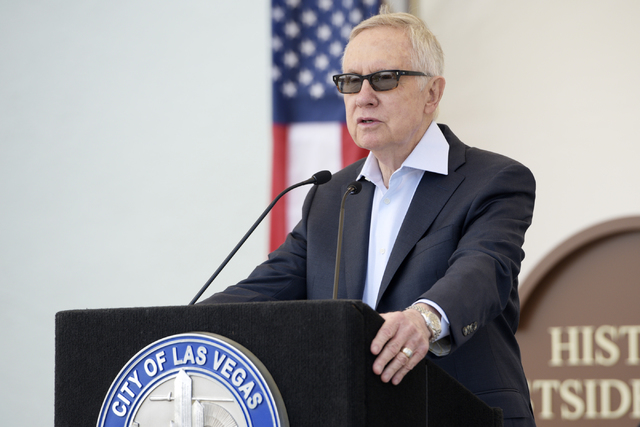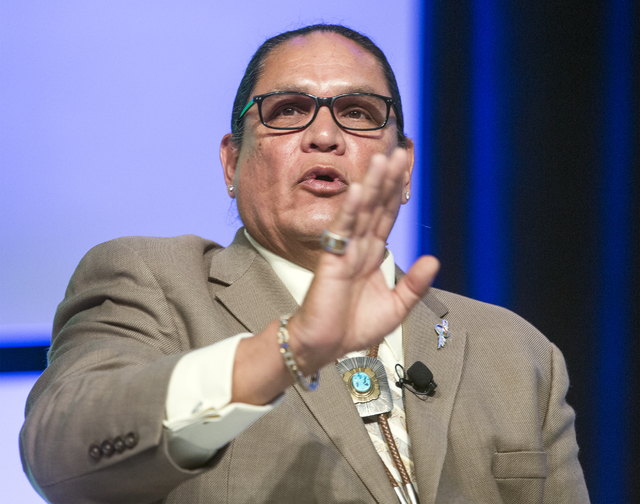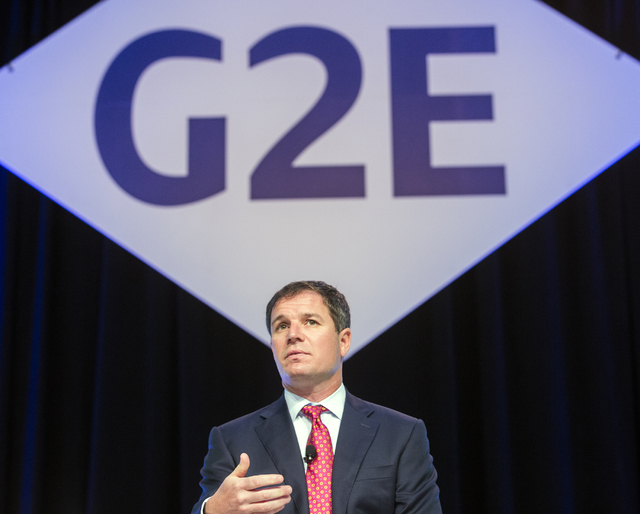 Gaming leaders aren't expecting the results of November's election to have much effect on the industry, but a panel appearing at the Global Gaming Expo Tuesday said a big takeaway from the presidential vote would be that the winner will be making some key appointments.
Panelists also said they don't expect the American Gaming Association's biggest political initiative — the national legalization of sports wagering — will gain much traction following the election.
The panel was conducted on the second day of G2E, where more than 25,000 people are attending the world's largest gaming industry gathering at The Venetian and the Sands Expo and Convention Center.
"Gaming is low on the legislative priority list," said panelist Kirk Blalock, managing member of Fierce Government Relations, Washington, who once served under President George W. Bush as deputy director of the White House Office of Public Liaison.
But he and panelist Steven Elmendorf, co-founder and partner of Subject Matter, a Washington-based government relations consulting firm and an adviser to the presidential campaigns of Richard Gephardt, John Kerry and Hillary Clinton, agreed that the gaming landscape could change based on leadership appointments in the departments of the Interior and Homeland Security and their interests in the Bureau of Indian Affairs and immigration issues.
While none of the panelists believe Donald Trump will be elected president, they said a Trump administration would likely be friendlier to the gaming industry because of the candidate's desire to stimulate economic development through tax reductions and to ease regulation of various industries.
But panelists also cautioned that Trump's immigration stance could ultimately affect the hiring of casino laborers.
Panelists also said the political landscape could be affected as much by who isn't in Washington as who is.
"(Senate Minority Leader) Harry Reid won't be there anymore and he's always been a champion for the gaming industry," Elmendorf said.
But Blalock added that the public shouldn't sell short the influence and growing stature of Sen. Dean Heller, R-Nev., nor Rep. Joe Heck, R-Nev., who is running for Reid's seat. Elmendorf has a different outlook on that vote — he thinks Reid protege Catherine Cortez Masto will win. Both see the seat as a key to swinging the Senate majority, with Blalock seeing the split 51-49 Republican and Elmendorf predicting it to be 51-49 Democratic.
Panelists also believe it could take years for the debate on legalizing sports wagering nationally to be debated in Congress. But panelist Steve Light, associate vice president of public affairs at the University of North Dakota, said the timeline could accelerate if states become desperate for new sources of tax revenue and if the tech-savvy millennial generation becomes politically active enough to push for daily fantasy sports and online sports betting.
"I think the most interesting political debate are ahead on DFS (daily fantasy sports), eSports and technology and I think the state governments and legislators are going to be asked to sort things out," Light said. "That could lead to a national policy."
The American Gaming Association added to the national sports wagering debate Tuesday by releasing a new 32-page report, "The Key to Sports Integrity in the United States: Legalized, Regulated Sports Betting," by David Forrest and Rick Parry.
"America lags greatly behind the rest of the world in the area of sports betting," the report says. "Rather than setting the standard, the United States is on par with Russia and China, having forced a groundswell of black-market gambling by prohibiting the popular pastime of sports betting.
"Illegal gambling leaves sports open to manipulation, allowing illicit actors to operate freely. Moreover, the lack of transparency in the black market betting leave little opportunity to deal with problems that can be linked to gambling, including problem gambling, underage gambling, crime and match fixing.
In order to bring the United States up to international standards, choke off black-market gambling and preserve and protect the integrity of sports, America should implement a sound and robust regulatory framework to legalize sports betting drawing on the experience of mature gaming markets, such as Great Britain."
Forrest is an economist at the University of Western Ontario and Parry has been an adviser to several sports organizations worldwide on promoting integrity in sports.
Contact Richard N. Velotta at rvelotta@reviewjournal.com or 702-477-3893. Follow @RickVelotta on Twitter.