Gaming group, child safety nonprofit team up
August 5, 2014 - 11:51 am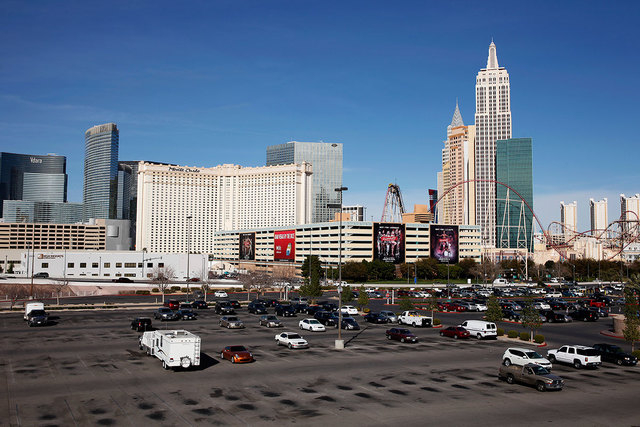 American Gaming Association CEO Geoff Freeman said the organization has partnered with children's advocacy group to end a recent trend that has found casino patrons leaving their children in cars while they go inside to gamble.
For example, an Oakland, California, woman is facing felony child abuse charges for leaving her two small children in her car during July while she gambled at Casino 580 near Livermore. A month earlier, another Bay Area mother was charged with child endangerment for leaving her 10-year-old and 1-year-old sons inside her car while she played blackjack at the Graton Resort near Santa Rosa, Calif.
Meanwhile, a Baltimore woman who left her child unattended in a vehicle for eight hours while she gambled at Maryland Live! Casino in December, pleaded guilty to reckless endangerment.
Last spring, police in a suburban Philadelphia county were called to the parking lot at the Parx Casino on a Saturday night, where they found an 18-month-old boy inside a Lexus, left by his father who was gambling inside the resort.
On Tuesday, the Washington D.C.-based trade organization announced a partnership with KidsAndCars.org, a leading national child safety organization.
Freeman said the AGA will begin an education program and work with casino industry security personnel to help prevent minors from being left unattended in vehicles.
The effort is part of the gambling group's Responsible Gaming Education Week.
The AGA will connect KidsAndCars.org with security personnel from member casinos. The child protection group will offer their best practices and policies and ways to further increase the effort with casinos.
"Responsible gaming begins before the customer walks through the doors of the casino," Freeman said. "Through our partnership with KidsAndCars.org, we will raise awareness among our employees and further strengthen our security practices for these rare, but avoidable tragedies."
KidsAndCars.org President Janette Fennell said the "unique partnership" will help raise awareness in the gaming industry and "educate other industries about how they too can become leaders in preventing children from being left alone in vehicles."
KidsAndCars.org is nonprofit group dedicated to preventing injuries and deaths of children in and around motor vehicles.
Responsible Gaming Education Week runs through Saturday, but the AGA is encouraging the industry to promote responsible gaming throughout the year. Freeman said gaming companies dedicate millions of dollars annually to educate patrons and employees about responsible gaming and to recognize the signs of a gambling disorder.
Contact reporter Howard Stutz at hstutz@reviewjournal.com or 702-477-3871. Follow @howardstutz on Twitter.