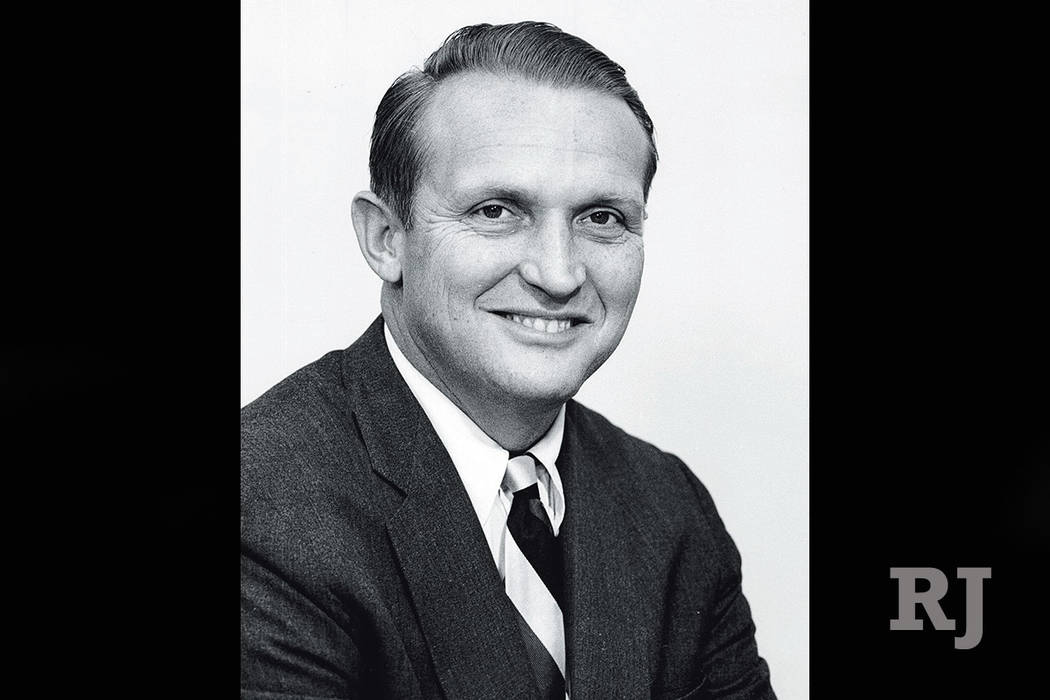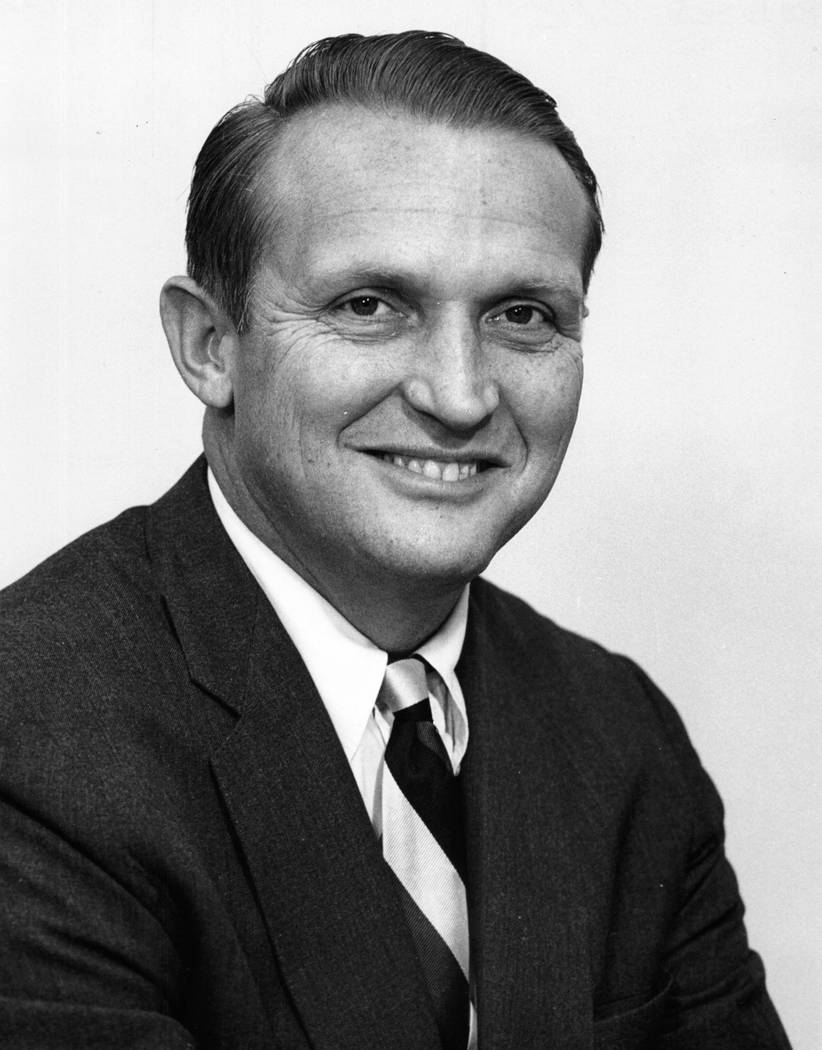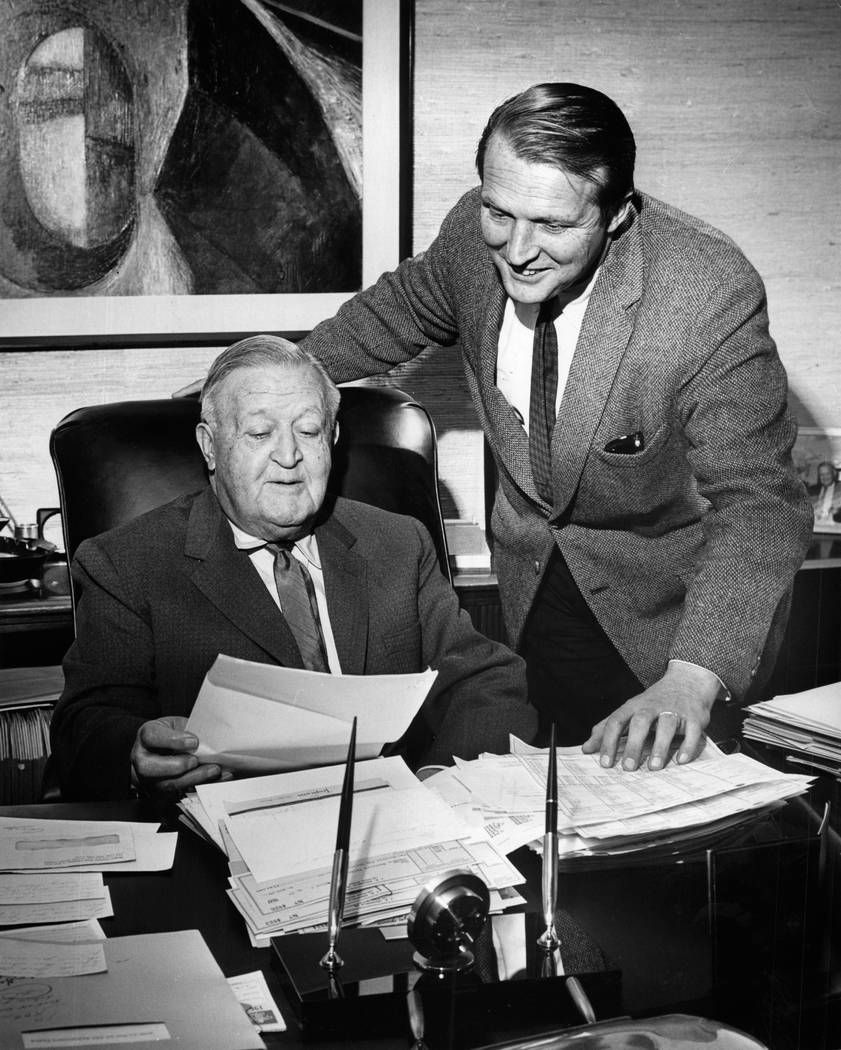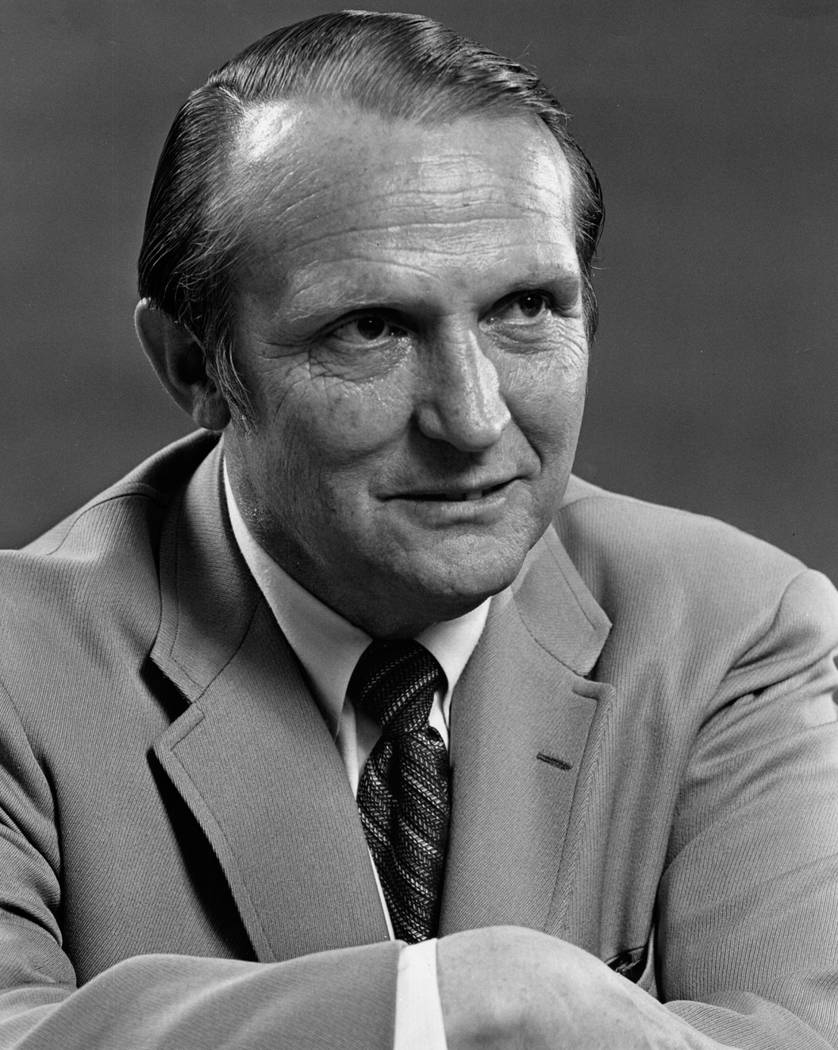 Respected gaming leader John Kell "J.K." Houssels Jr. died last week, leaving behind a legacy of philanthropy, integrity, business acumen and devotion to his family.
He was 94.
Houssels, also known as "Ike," helped establish the city as an entertainment capital, working as president of several Las Vegas hotels and casinos, including the Tropicana, the Showboat and the Union Plaza Hotels.
He lived in Denver before moving to Las Vegas with his family at age 8. At the time, just 5,000 people lived in Las Vegas, and Houssels attended Fifth Street School.
His father, for whom Houssels is named, received one of Las Vegas' first gambling licenses and converted the downtown Smoke Shop into the Las Vegas Club.
Houssels began his college education at Stanford University in 1940, but World War II interrupted his time there, and he completed his education at West Point in 1945. He returned to Stanford for law school and graduated three years later.
Returning to his roots
Back in Las Vegas, he worked as an assistant district attorney and was elected in 1950 to the Nevada State Assembly.
But Houssels eventually returned to the gaming industry established by his father.
"I think it's because of his devotion to family that he came back," paired with "that excitement of what was happening here," Las Vegas Mayor Carolyn Goodman said Sunday.
Houssels worked as vice president at the Tropicana, with his father as president and principal owner of the casino. Together, they tackled the rampant corruption and organized crime influence at the hotel-casino, according to UNLV history professor Michael Green.
"He came from both the inside and outside of gambling," Green said. "He understood the importance of a clean operation."
While at the Tropicana, Houssels demonstrated business acumen beyond his father's legacy, Green said. For example, he made the deal for French cabaret show Folies Bergere, which would become the longest-running show on the Strip.
"One of his legacies is knowing how to find a niche. He had the wisdom to be different," Green said.
The hotel also became known for its lounge, The Blue Room, where Benny Goodman, Louis Armstrong, Count Basie and many others performed.
Houssels later served as executive vice president at the Union Plaza and in 1980 became president and vice chairman of the Showboat Inc. He is notable for his efforts to move the casino business beyond Las Vegas, Green said, and for helping to move the perception of gambling from a vice to an accepted practice.
His son, James O'Shaughnessy Houssels, described his father's involvement with the Showboat as a "huge leap of faith" and a turning point. Prior to the Showboat's establishment, Houssels had only worked alongside his father for other casinos. Showboat Inc. was a project unique to the younger Houssels, his son said.
Houssels later would oversee the company's expansion, construction of a new Showboat location in Atlantic City and the landing of a partnership deal for the Star City Casino in Sydney. He was Showboat chairman until 1998, when the Showboat was sold to Harrah's, now Caesars Entertainment.
Family man and philanthropist
Beyond his role in gaming, Houssels is remembered as a generous family man and philanthropist, as well as an avid horse bettor.
He attended every Del Mar Thoroughbred Club horse racing event from its opening in 1937 to 2016, his wife, Nancy Houssels, said. He never missed a year.
James Houssels remembers one evening after a day at the races, when he and his father sat by the beach to enjoy the sunset. Even then, Houssels challenged his son to bet on the exact time the sun would set.
"It was a love of betting and the challenge," his son said of the pastime. Memories around horse betting are among his fondest recollections of his father, he said.
His father and the way he conducted business hark back to an earlier time, he said. He described his father as a man who hated contracts and preferred "a handshake and a stern look in the eyes" as a negotiating technique. The Showboat, for example, was sold on a handshake deal, he said.
"He had values and lived by those values," James Houssels said. "My dad represents the last of the Mohicans in that regard."
Houssels met his wife of 47 years, Nancy, when he was at the Tropicana. The Folies Bergere show hired her as an adagio dancer, or a dancer specializing in a style similar to ballet but more acrobatic.
One night, Nancy Houssels said, she received a phone call and heard a voice that said, "Do dancers ever go to dinner?"
"I said, 'Who is this?' thinking it was some sleazy call." He gave her his name, she said, "and I realized that was the name on my paycheck."
She agreed to dinner and later called her parents that night to tell them she had met the man she was going to marry. One year later, she was proven right.
"He hired me, fired me, and he married me," she said. "You can't make that one up."
During their marriage of nearly a half-century, Houssels supported his wife's philanthropic pursuits, which included bringing the ballet to Nevada and supporting The Smith Center for the Performing Arts.
"Together they worked to make this a more cosmopolitan city," Green said. "They were a dynamic, formidable duo."
Goodman's list of Houssels' compassionate projects include his support for the arts, his assistance with The Meadows School and his generous financial support for scholarships to students.
"To me, he was captivating," the mayor said. "He was very much a substantive man."
Green described Houssels as "a good family man who tried to leave Las Vegas a better place than he found it as an 8-year-old transplanted here."
"And he was successful," Green said.
Houssels is survived by his wife, Nancy Houssels; three children, James, Kelly and Eric Houssels; and seven grandchildren. Two children, Leslie Jean Houssels and J.K. "Jake" Houssels, preceded him in death.
Contact Rachel Hershkovitz at rhershkovitz@reviewjournal.com or 702-383-0381. Follow @rzhershkovitz on Twitter.