Gaming monthly win hits 19th straight $1B-plus mark
Updated October 27, 2022 - 10:32 am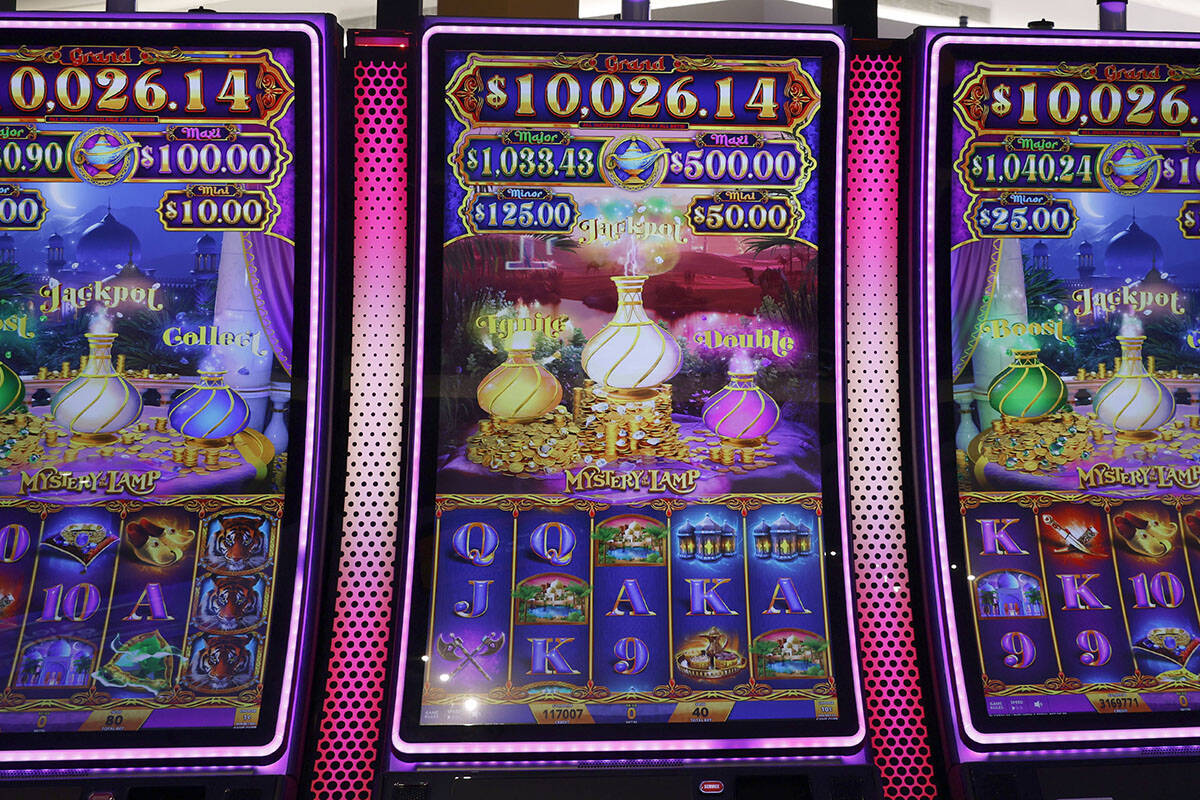 Casino gaming win continued to churn in September as the Nevada Gaming Control Board on Thursday reported its 19th consecutive month of revenue in excess of $1 billion.
The board said only three markets out of the 20 monitored in the state showed declines in September with five showing double-digit percentage increases and one, South Lake Tahoe, up 394.9 percent from the previous year. That rebound was the result of the Tahoe area recovering from one of the worst forest fires in its history the year before.
September's calendar had one more weekend day than in 2021.
Michael Lawton, the Control Board's senior economic analyst, said for the calendar year, every Nevada market except Sparks is ahead of last year's revenue totals and the Reno suburb is down just 0.08 percent.
The state reported $1.25 billion in casino win for the month, a 7.9 percent increase, with Clark County up 5.6 percent to $1.06 billion and the Strip up 8.2 percent to $693 million.
"This month's total was driven by another incredibly strong sports and entertainment calendar which included concerts, residencies, a music festival and three high profile sporting events," Lawton said of the Strip's success.
Downtown Las Vegas revenue was up just 1.6 percent to $74.2 million and the Boulder Strip, which includes most of Henderson, was among the markets that declined, down 8.7 percent to $74.4 million.
Lawton said the low increase for downtown Las Vegas was not a cause for concern.
"For the month and quarter, downtown was facing a tough comparison," Lawton said. "All markets are going to be facing difficult comparisons for the foreseeable future and results will be choppy from month to month, and we expect growth rates to moderate. However, downtown Las Vegas currently is up 4.7 percent calendar year-to-date over 2021, which was an all-time record for the market."
Allegiant Stadium played host to the "Stadium Tour" with Motley Crue, Def Leppard, Poison and Joan Jett and the Blackhearts performing on Sept. 9. One night later, the Imagine Dragons played at the stadium.
The rest of the month included UFC 279 featuring Nate Diaz's win over Tony Ferguson on Sept. 10, and Canelo Alvarez's boxing win over Gennady Golovkin in their third Super Middleweight fight on Sept. 17. The Las Vegas Raiders played host to the Arizona Cardinals in their regular season home opener on Sept. 18 at Allegiant Stadium.
Also in September, the Life Is Beautiful festival in downtown Las Vegas and residency startups for Aerosmith at Park MGM and Miranda Lambert at Planet Hollywood Resort.
Football upsets led to Nevada sportsbooks winning $70.6 million, the second-best month.
While sportsbook wagers were down from last year by 3.3 percent to $760.8 million, books made up for it with a hold percentage of 9.3 percent compared with 6.9 percent last year.
Carlo Santarelli, New York-based analyst with Deutsche Bank, said hold percentages were high in sportsbooks in other states leading some to conclude that some companies were backing off their promotional wagers designed to grow their customer base.
"Given promotions are not a meaningful driver of Nevada sports betting patronage, the 9.3 percent hold implies that the increased hold in state results is primarily a function of bad luck for bettors as opposed to a fundamental change in promotional activity or game mix," Santarelli said in a Thursday report to investors. "That said, we do believe the promotional environment is modestly more rational than it has been."
State statistics showed players bet more on table games and slot machines in September than last year.
Table game win of $390.8 million increased 3.5 percent and the amount wagered, $3 billion, increased 13 percent from September 2021.
But baccarat win of $80.1 million decreased 3.6 percent while baccarat drop of $697.7 million increased 32.8 percent. Baccarat's hold percentage was 11.5 percent compared with 15.8 percent last year.
Slot win of $858.1 million increased 10 percent and coin-in of $11.8 billion was up $1.1 billion, or 9.9 percent from a year ago.
Gaming win is important to Nevada because an average 6.75 percent is collected in taxes and fees.
Tax and fee revenue collected as of Wednesday showed the state received $80.3 million, 10.1 percent ahead of last year. For the fiscal year to date, tax revenue was down 2.2 percent to $329.6 million.
Contact Richard N. Velotta at rvelotta@reviewjournal.com or 702-477-3893. Follow @RickVelotta on Twitter.