Gaming regulators say OK to Olympic betting in Nevada
February 26, 2015 - 5:54 pm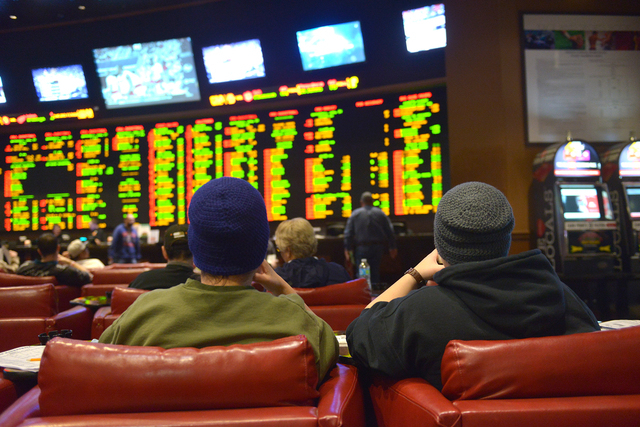 It didn't take long for Nevada sports books to begin offering betting lines on the 2016 Summer Olympic Games in Rio de Janeiro.
Within minutes after the Nevada Gaming Commission unanimously approved the regulation on Thursday, William Hill US established Jamaica's Usain Bolt as a -200 favorite for the men's 100 meters and said the USA men's basketball team is a -320 favorite to win the gold medal for the third consecutive games.
Sports wagering proponents enthusiastically endorsed the regulators decision.
"Breaking News. Olympic Wagering Approved in Nevada," tweeted sports betting personality R.J. Bell.
The regulation change allows bookmakers to place betting lines on Olympic sporting or athletic events sanctioned by the International Olympic Committee. The chairman of the Gaming Control Board has the authority to remove an event or contest from betting activity.
The Control Board signed off the regulation change earlier this month.
The was very little discussion Thursday.
South Point hotel-casino attorney Barry Lieberman, whose company spearheaded the move, asked the commission to follow the board's recommendation. William Hill US, CG Technology and other sports book operators threw their support behind the idea.
The matter was discussed through public workshops and the only question going into Thursday's meeting was whether or not the Gaming Commission would prohibit wagers on events such as figure skating that are scored by judges. That notion was never addressed.
Lieberman said the betting lines would enhance wagering in Nevada and increase the menu of events offered by sports books.
Last year, the Gaming Control Board announced an agreement with the International Olympic Committee to share information on Olympic betting to guard against illegal activity.
The move led to Nevada considering Olympics betting.
Olympic betting has been discouraged in the past because the games involved amateur athletes, but professional athletes now also compete.
Sports book operators had asked regulators to let them choose the events for betting lines.
Contact reporter Howard Stutz at hstutz@reviewjournal.com or 702-477-3871. Find on Twitter: @howardstutz.