Gaming win numbers set new records in March
Updated April 28, 2022 - 4:25 pm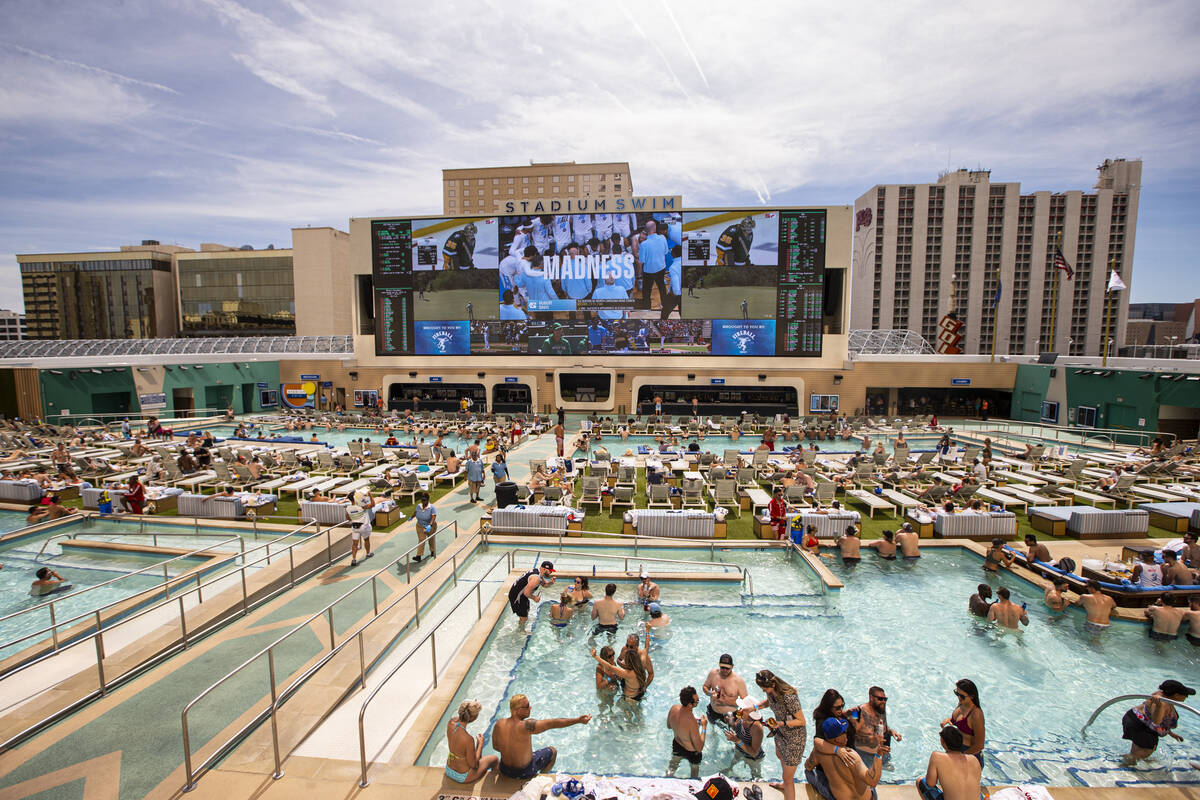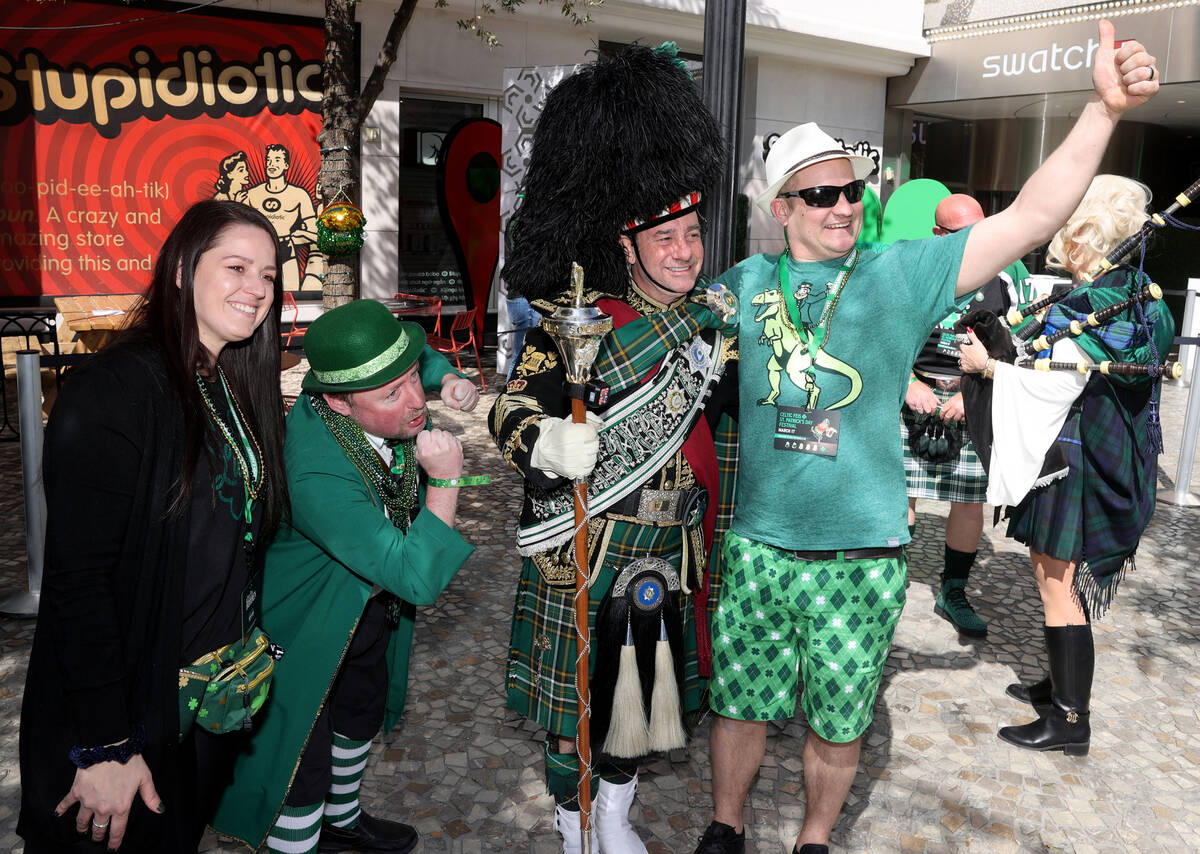 Record-breaking gaming revenue performances in Clark County and downtown Las Vegas and the highest monthly revenue totals ever recorded statewide from slot machines paced gaming win in March, the Nevada Gaming Control Board said Thursday.
The 220 casinos in Clark County won $1.178 billion from players, 31.7 percent over March 2021, while downtown Las Vegas' 22 properties won $86.4 million, up 22.6 percent from last year.
The total gaming win in Clark County represents 87 percent of the state's total gaming win.
State gaming win, the amount casinos win from players, topped more than $1 billion for the 13th consecutive month in March, to $1.355 billion, extending a record. The March total was the second-highest monthly total in history.
The Control Board said 446 casinos statewide won $903.1 million from players of slot machines in March, an all-time record. Slot win increased 16.8 percent from last March and the amount wagered on slots, $12 billion, was up 13.9 percent from a year ago.
March had the same number of weekend dates as last year.
Clark County also posted record slot win for the month, and for the Strip, the total won was the third highest in history.
Nine-month-old record shattered
The record performances shattered totals reached in July 2021, the previous record month.
"There's a lot of 'Wow' here," said Michael Lawton, a research analyst with the Nevada Gaming Control Board. "March's results further support strong demand for gaming activity and consumer behavior remains consistent across multiple customer segments throughout the majority of markets statewide."
Lawton attributed the record performance to the robust calendar of special events in March. He cited the NASCAR Weekend at the Las Vegas Motor Speedway, the Jorge Masvidal-Colby Covington UFC fight at T-Mobile Arena, a host of college basketball tournaments throughout the city during the month and the return of the traditional "March Madness" college basketball tournament atmosphere returning after COVID-19 restrictions, including masking requirements, were lifted in February.
The gaming win announcement came on the same day that one of the largest special events in Las Vegas history — the hosting of the three-day NFL Draft — was set to begin.
Gaming win figures are important to the state because taxes are collected from the win totals. Nevada has a maximum 6.75 percent tax on gross gaming revenue. In tax collections through Tuesday, the state received $97.6 million from casinos for March, a 0.9 percent increase over the same period a year ago. Tax collections are up 30 percent to $808.9 million for the first 10 months of the 2021-22 fiscal year.
Report highlights
Other highlights from Thursday's report:
— Win from table, counter and card games of $452.2 million increased 53.1 percent over March 2021 and the drop — the amount wagered at table games — was up 44 percent over last year to $3.1 billion.
— Baccarat win of $131.7 million increased 93.2 percent and baccarat drop of $659.9 million increased 88.9 percent. The casino hold percentage on baccarat was 20 percent compared with 19.5 percent last year.
— Nevada sportsbooks won $36.9 million, down 6.2 percent from March 2021 due to a hold percentage of 4.3 percent compared with 6.1 percent last year. Gamblers bet $863 million on sports, up 34.7 percent from last year.
— Sports wagers made with mobile apps won $19.1 million on $576.3 million bet for a hold of 3.3 percent. Sports bets on apps represented 68.8 percent of all wagers.
— Baccarat win on the Strip was $126.5 million, up 87.3 percent from a year ago. Baccarat drop of $635 million was up 89.4 percent over March 2021, with a winning percentage of 19.9 percent compared with 20.1 percent last year.
— Blackjack win was up 68.1 percent for the casinos and the drop was up 39.6 percent. Casinos won 13.3 percent of the time on blackjack in March compared with 11.1 percent of the time a year ago.
— On the Strip, slot win of $396 million was up 35.2 percent compared with 58.4 percent in March 2021.
Gaming industry analyst Carlo Santarelli of Deutsche Bank's New York office said for both the Strip and the Las Vegas locals market gaming revenue numbers are up in March and for the first quarter of 2022 compared with prepandemic March and first-quarter 2019.
In a report to investors, Santarelli wrote that March 2022 figures were 35.2 percent higher than in March 2019, and up 14.1 percent over the quarter on the Strip, and up 33.2 percent over March 2019 and 20.3 percent for the quarter in the locals market.
Contact Richard N. Velotta at rvelotta@reviewjournal.com or 702-477-3893. Follow @RickVelotta on Twitter.