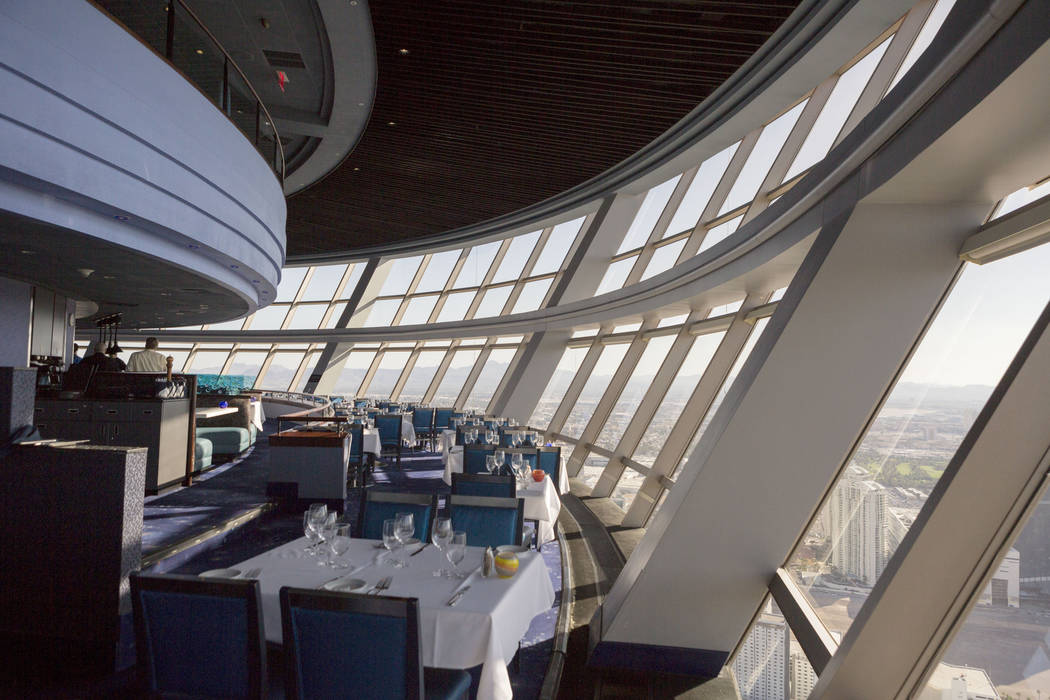 The owners of Golden Entertainment are selling as much as $206 million of stock after the shares nearly tripled in value in 2017.
Owners are offering 6.5 million shares to investors, the company said in a statement Tuesday after the market closed. In connection with the sale, Golden Entertainment will also offer up to 975,000 new shares to raise as much as $31 million for the casino operator.
Shares of Golden Entertainment, operator of the PT's tavern chain and slot routes, skyrocketed last year from $11 to as much as $34 as the company acquired American Casino & Entertainment Properties and expanded its chain and route business.
Golden Entertainment bought American Casino & Entertainment from Whitehall Street Real Estate Partners for $781 million in cash plus 4 million shares. Whitehall owned four casinos, including the Stratosphere.
Whitehall may sell all of its shares in the offering, according to a Securities and Exchange Commission document dated January 10th.
The Blake L. Sartini and Delise F. Sartini Family Trust may sell up to 1.25 million shares.
The trust would still own a minimum of 6 million shares, or roughly 22 percent of the company, after the share sale. Blake Sartini is chief executive officer of Golden Entertainment.
The shares closed Tuesday at $31.70, valuing the company at $835 million. The shares rose 10 cents, or 0.3 percent, to $31.80 in after hours trading.
While the combined share sale represents nearly 30 percent of all outstanding shares, the issuance of new shares represents no more than 3.7 percent.
Golden said it expects to use the net proceeds from its sale for general corporate purposes, which may include capital expenditures, opportunistic acquisitions or working capital.
Contact Todd Prince at tprince@reviewjournal.com or 702-383-0386. Follow @toddprincetv on Twitter.