Group formed to defeat north New Jersey casino vote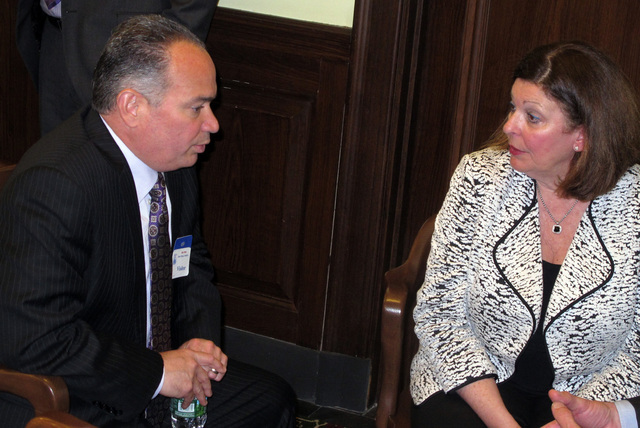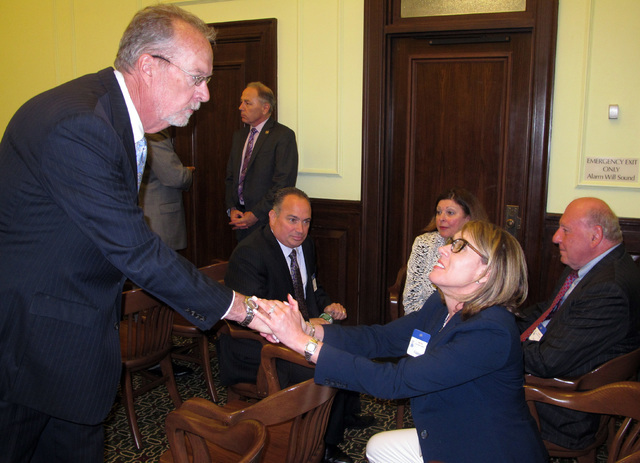 TRENTON, N.J. — A group comprised of southern New Jersey businesses and political and casino leaders promises a "formidable" spending effort to defeat a November ballot question that would authorize two new casinos in north Jersey, near New York City.
Members of No North Jersey Casinos include the president of Resorts Casino Hotel and the head of the Chamber of Commerce of Southern New Jersey. Business, labor and community leaders from the Atlantic City area are also part of the group, which held a news conference Monday in Trenton to kick off its effort to defeat the ballot measure.
"If you vote for this, 23,000 to 30,000 families are going to be out of work," said Debra DiLorenzo, president of the Chamber of Commerce of Southern New Jersey and head of the coalition. "How does that help our state? That's a punch to the gut."
She said the campaign is weighing its budget and advertising strategy but is prepared to spend enough to win.
"I would use the term 'formidable,'" she said. "We know the other side is going to spend heavily on this."
The group presented details of a study it commissioned that indicates three to five of Atlantic City's eight casinos could be forced to close over competition from two casinos in northern New Jersey. Resorts president Mark Giannantonio revealed that key finding last month at a gambling conference, but the report Monday predicted widespread secondary job losses among small businesses that supply the casinos and a resulting tax loss to the state.
"People don't just come to Atlantic City for gambling," Mayor Don Guardian said. "They come for the spas, the restaurants, the nightclubs. If you cut half the casinos out, you would lose half the tax revenue that's going to the state."
Casino analyst Cory Morowitz, author of the report, said north Jersey casinos could wipe out $1 billion to $1.4 billion of casino revenue in Atlantic City. The eight casinos won $2.56 billion last year.
The city's casinos say they are starting to stabilize after four casinos were shuttered in 2014, but they fear that could be undone by new in-state competition.
The ballot question will ask voters whether to authorize the construction of two casinos in separate counties in northern New Jersey that would cost at least $1 billion apiece. Locations are not specified, but the most talked-about proposals are at the Meadowlands Racetrack in East Rutherford, where track operator Jeff Gural and Hard Rock International want to add a casino, and in Jersey City, where footwear magnate Paul Fireman proposes a casino resort costing up to $5 billion.
The pro-north Jersey side held its own kickoff campaign to shape public opinion a week ago. A recent Monmouth University poll shows voters evenly split on the issue.
Bob McDevitt, president of Local 54 of the Unite-HERE casino workers union, said the issue is one of basic fairness.
"We're not asking for their stadiums, office parks, chemical plants or big pharma to be brought to south Jersey," he said. "We just want to be left alone. We've gone through a decade of crisis after crisis, from casino competition in neighboring states to the collapse of the economy to Superstorm Sandy to the casino closings in 2014 to the proposed state takeover. I don't know how many more of these we can stand."