Henderson's Club Fortune embraces cheap food, loose slots
Updated July 1, 2017 - 4:31 pm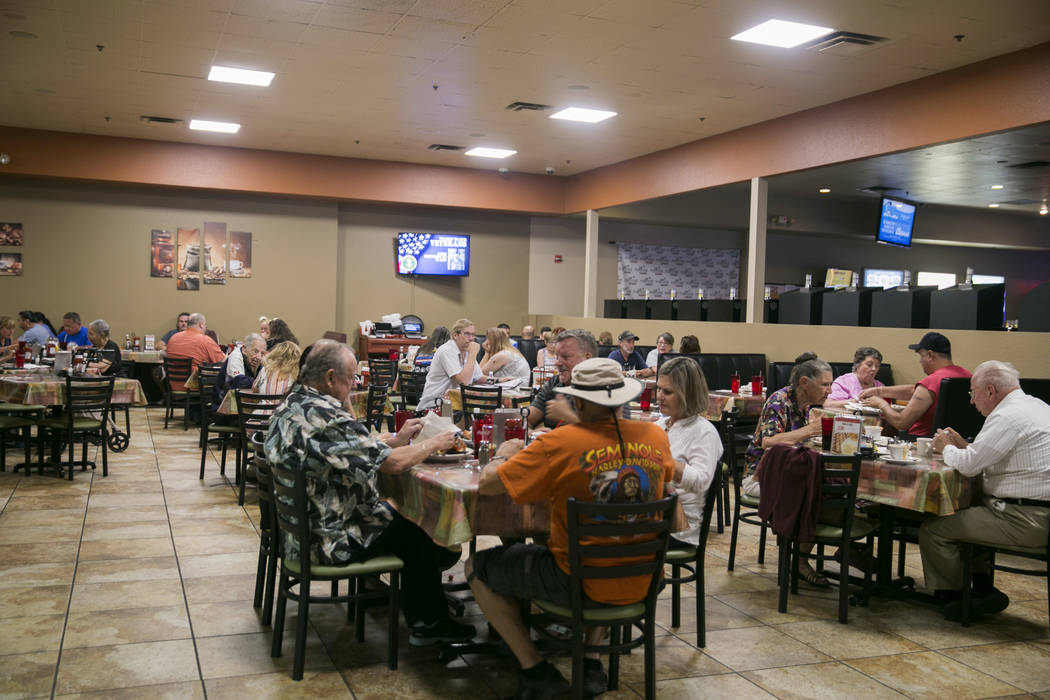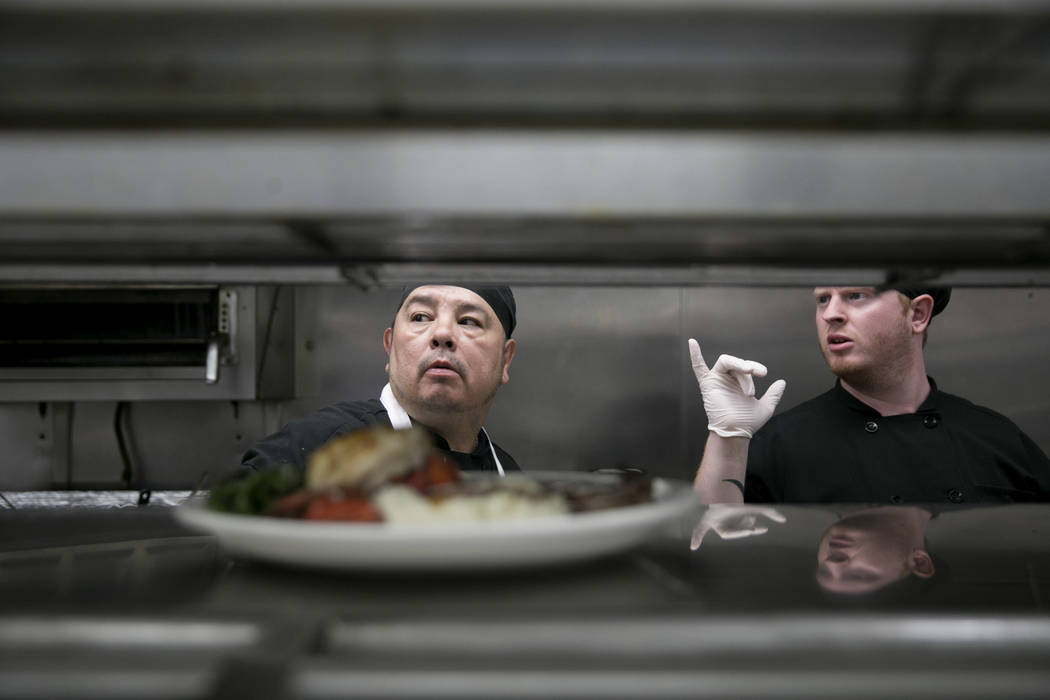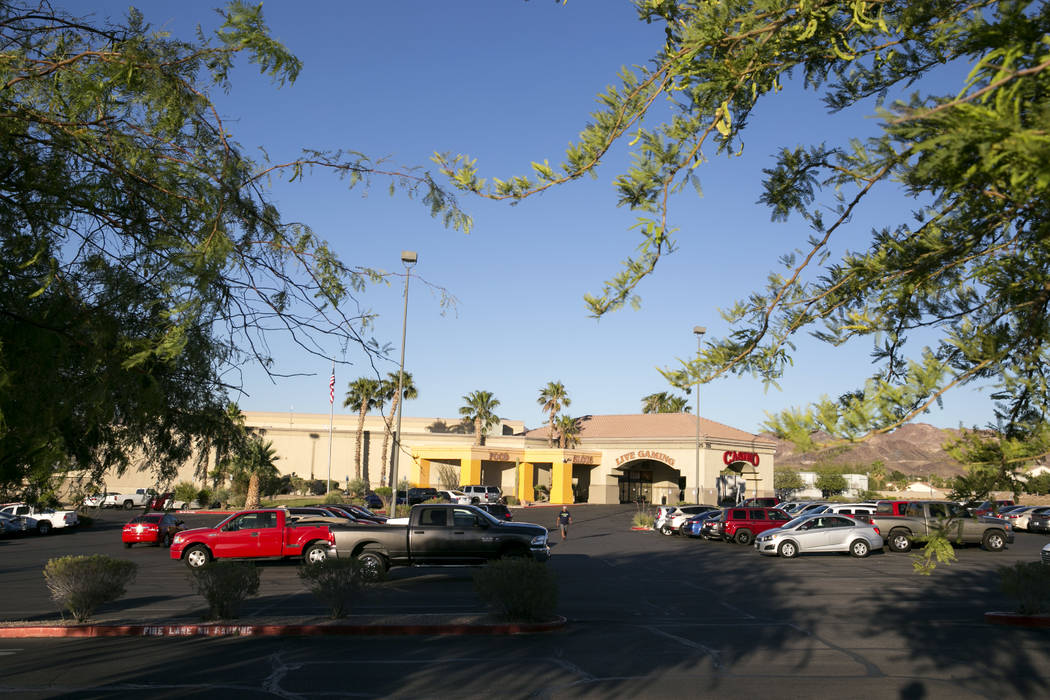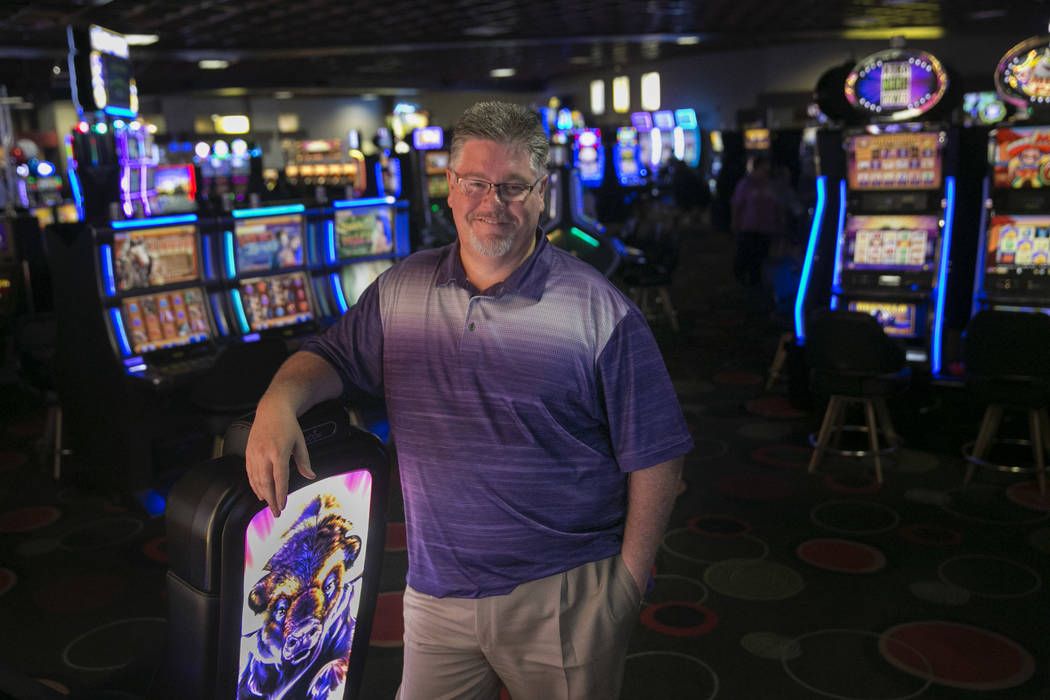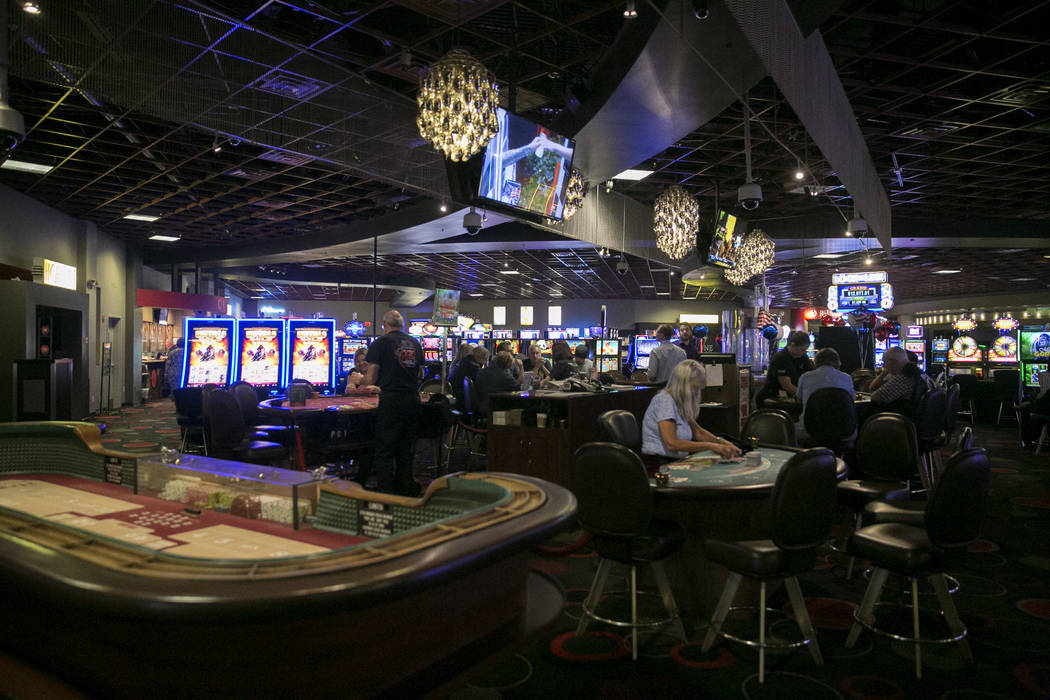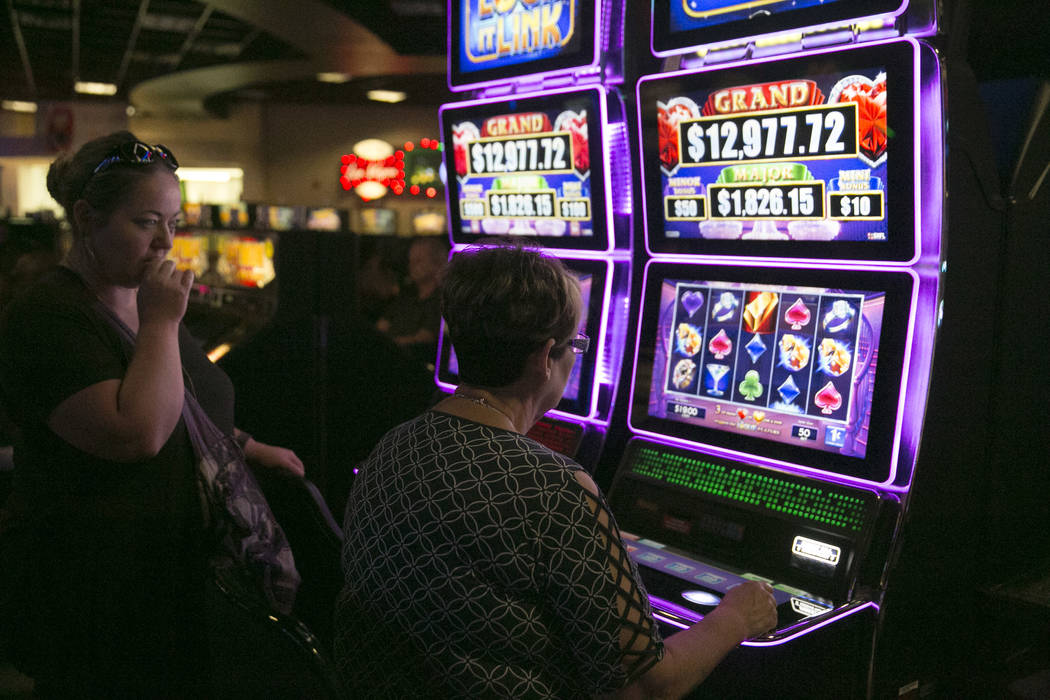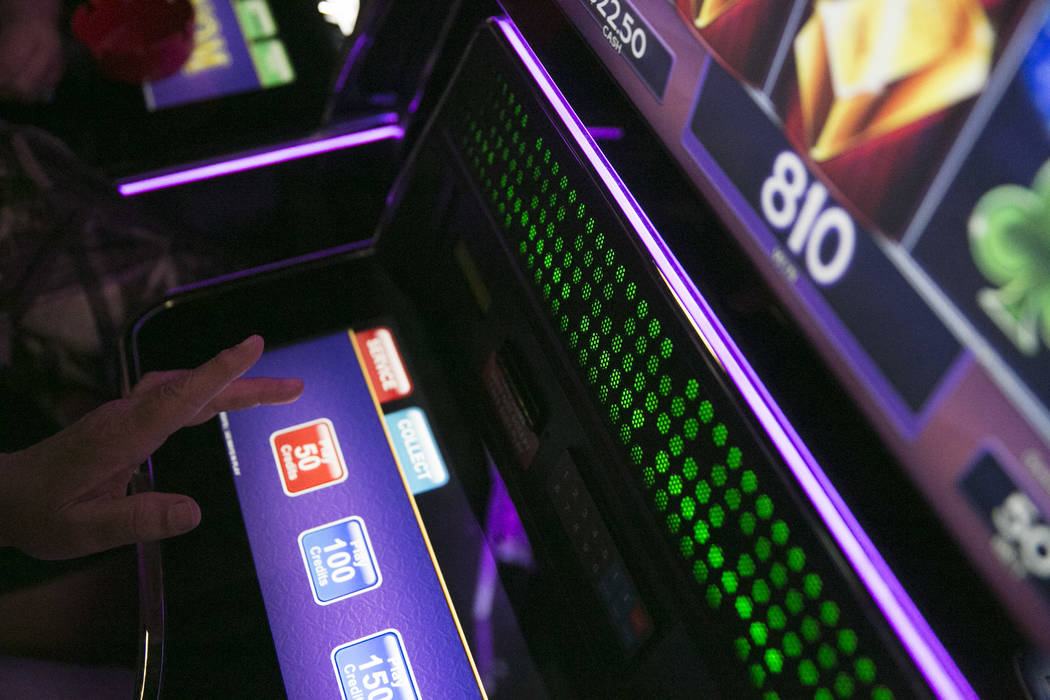 This is one weekday breakfast deal that even the likes of McDonald's Corp. probably can't beat.
Scrambled eggs, two slices of bacon, two pieces of toast and hash browns for $1.99. Including coffee — with free refills — it comes to $3.48.
But Club Fortune on Racetrack Road in Henderson doesn't allow take-out like the fast-food giant. The goal of the mouth-watering prices is to get customers in the door and hope they play at the slots or table games while digesting.
"People play where they eat. That is just 'Gaming 101'," says Sean Holden, a 27-year industry veteran who became general manager of the neighborhood casino in 2016 after leaving MGM Resorts International.
'Can't beat it with a stick'
About 9:30 on a sunny summer morning, 27 people are eating breakfast at Club Fortune's cafe.
The crowd is mainly 50 or older. Bobby' Darin's 1952 classic "Mack the Knife" plays in the background followed by an Elvis Presley classic.
A retired couple, in their early 70s, struggles to finish a stack of pancakes and waffles topped with whipped cream and blueberries.
"You can't beat it with a stick," says the former military veteran, who regularly comes to the Club Fortune with his wife, about the breakfast prices. "I can't make it cheaper at home."
He might not be exaggerating. Veterans receive a 10 percent discount on food and free coffee.
It has made Club Fortune especially popular among former servicemen and their families in the vicinity.
Another retired veteran, wearing a tank top and camouflage bandanna around his forehead Rambo-style, said he regularly buses to Club Fortune from Boulder City for the breakfast.
"If we try to pull the breakfast special, you will have people here with pitchforks," jokes Club Fortune's new chef, Chris Sjafiroeddin.
PT's, Dotty's, Railroad Pass
Club Fortune occupies a niche in the gaming world between neighborhood bars offering poker like PT's Gold or Dotty's and local casinos such as Railroad Pass.
With 25,000 square feet of gaming space, a bit less than half the size of a football field, Club Fortune offers slots, live table games and retail that a PT's or Dotty's doesn't have
But, it lacks the rooms, pool and banquet space such as Railroad Pass.
It is a TGI Friday's in a world of McDonald's and steakhouses.
Patron reviews on Trip Advisor describe Club Fortune as a typical "locals" casino: smokey, cheap food and loose slots.
Holden guesses that at least half of Club Fortune's clients live within 5 miles of the casino. Holden lives within 1.5 miles of the casino and previously worked at the Railroad Pass, a 10-minute drive.
That helps grow familiarity between workers and patrons, which Holden stresses is the key to getting customers to return.
He said he knows many patrons by name and backs up that comment by pointing out Peter and Rick at the bar.
"This place is like an extension of your living room," said Holden, dressed casually in a three-button, short-sleeve purple shirt and khaki pants.
Holden, 48, is hoping he can make more locals, especially younger ones, feel at home in the casino.
Cashed his return, went to Vegas
Holden's professional story, like so many others in Las Vegas, starts with a decision to take a risk in life.
The son of a fish wholesaler from Corpus Christi, Texas, Holden decided to move to Las Vegas in 1990 at the age of 21, attracted by the city's dynamic reputation.
He cashed his IRS tax return, jumped into a pickup with his cousins and made the 1,500-mile trip to the gaming capital.
He arrived just as the city was entering a new, dizzying stage of development that would seduce many young people.
The Mirage had opened four months earlier, kicking off a decade of large-scale casino building. That year, nearly 21 million people would visit Las Vegas, a 15 percent jump over 1989, the biggest one-year surge in at least two decades.
Holden and his cousins unloaded their stuff at a Motel 6 on Tropicana Avenue, bought a 12-pack of beer at a 7-Eleven and walked the Strip. They passed Bally's, the Dunes, Caesars Palace and the Flamingo before arriving at The Mirage.
"We watched the volcano erupt in amazement and headed back to Motel 6. I was so excited I couldn't wait for the next day to begin," Holden recalled.
Within 10 days of arriving, Holden was training to be a blackjack dealer at the Railroad Pass casino thanks in part to a man from Boulder City who bought fish from his father.
Holden was director of slots operations when Railroad Pass was bought by MGM Resorts International in 2005.
Expanded sports book
Nevada Gold & Casinos Inc., a publicly traded company run by former MGM Executive Vice President Michael Shaunnessy, bought Club Fortune in December 2015 for $14.1 million in cash and $1.2 million in Nevada Gold shares.
The casino generated $3.6 million in net revenue during the three-month period ended Jan. 31, or roughly $40,000 a day.
Shaunnessy hired Holden, whom he knew from MGM, to manage the 17-year-old casino.
Since joining, Holden has cut the number of slots by 15 percent to 460, reinstituted karaoke, added vape to the retail store and cut back a bit on the oldies music. Now he is working with William Hill to expand the sports book area, all of which should appeal to a younger audience.
But food and beverage still remain a big focus for Holden.
He recently hired Sjafiroeddin, a former MGM chef, to revamp the casino's menu. They plan to expand the kitchen's hours past 9 p.m. to reel in locals working a late shift.
Club Fortune recently began offering what Holden calls a "killer pork chop special" for $9 on Tuesday nights and steak and lobster for $13 on Wednesday nights.
Patrons seem to have taken the bait. Nearly 50 people were dining at 7 p.m. on a summer Wednesday night.
Contact Todd Prince at tprince@reviewjournal.com or 702-383-0386. Follow @toddprincetv on Twitter.
Club Fortune
— Opened in 2000 in Henderson with 35,000 square feet
— Has 460 slots, seven table games in 25,000-square-foot casino space
— Includes a poker room, high-limits room, sports book
— Food and beverage: cafe, deli, two bars
— Employs 191 people
— Offers $1.99 weekday breakfasts
— Beer costs $3-$4