Historic April gaming win passes $1B threshold again
Updated May 26, 2022 - 11:15 am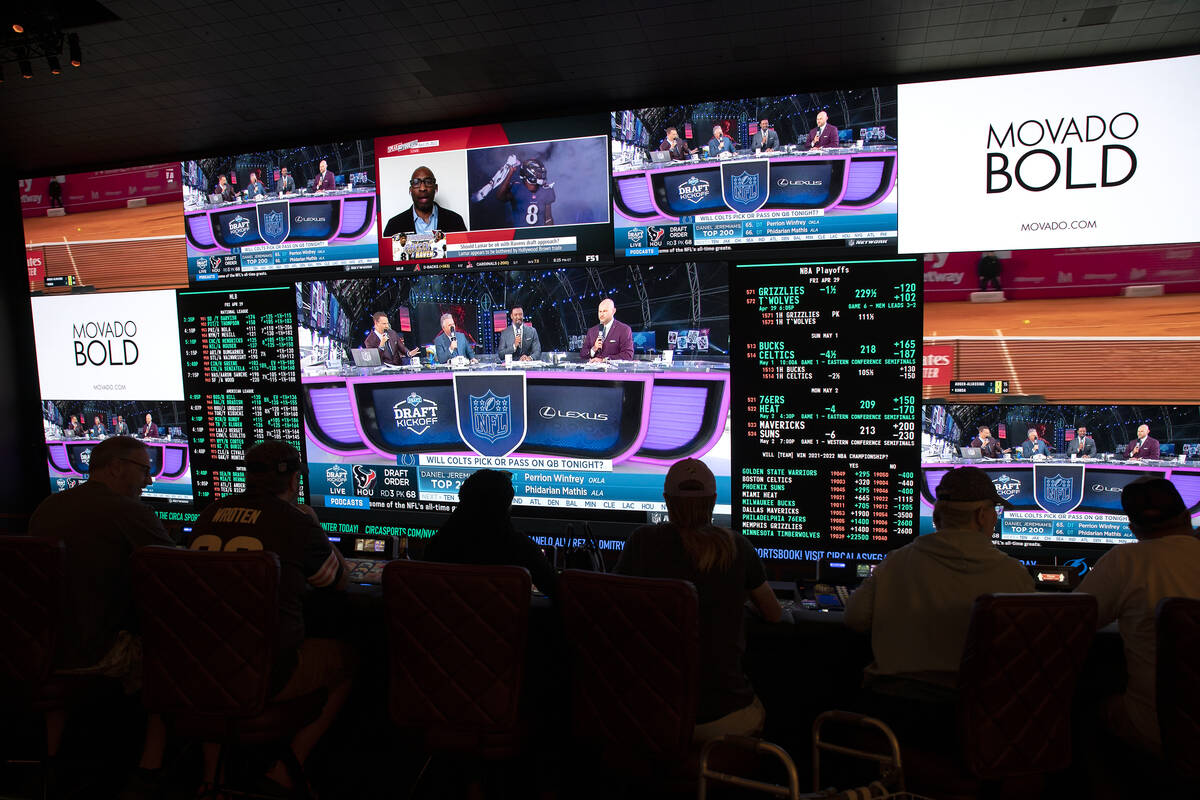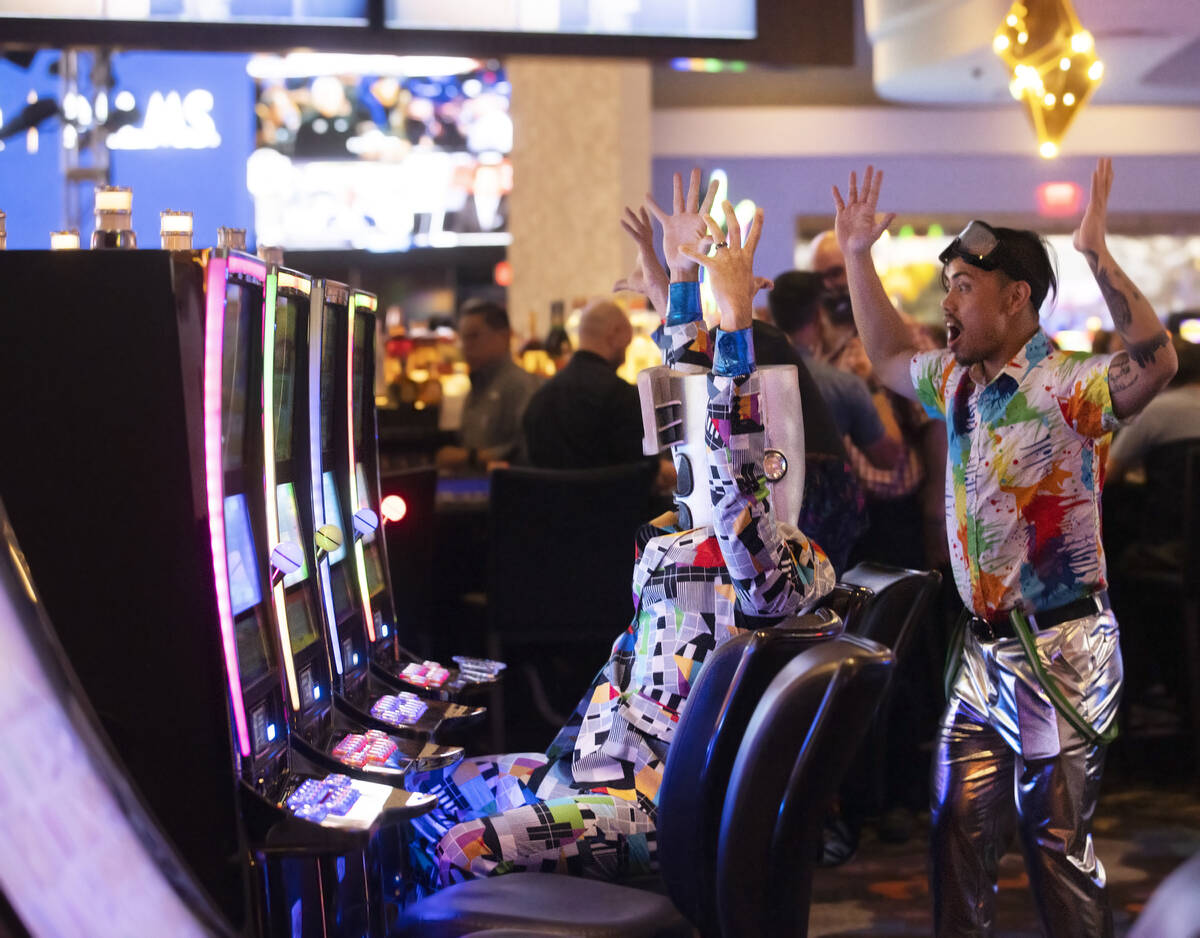 Casinos on the Strip, in Clark County and statewide had their highest April gaming win totals in history, the Nevada Gaming Control Board reported Thursday.
It was the 14th straight month the state's gaming win– the amount casinos took from players in casino games – exceeded $1 billion.
But one analyst said the National Football League Draft, held last month in Las Vegas, was a disappointment for gaming numbers.
Nevertheless, the city's robust special events calendar for the month boosted casino numbers, but Control Board Research Analyst Michael Lawton said the comparisons to previous years are only going to get tougher in the next several months. This year's April calendar had one more weekend day than in April 2021.
The $1.128 billion won by the state's 447 nonrestricted licensees was 8.6 percent more than the amount collected in April 2021 and 20.5 percent more than in pre-pandemic April 2019. For the first four months of 2022, gaming win is up 28.4 percent from last year.
Half of markets higher
Of the 20 submarkets tracked by the Control Board, 10 had numbers that weren't as high as in 2021, including three in Southern Nevada.
Clark County gaming win was $960.5 million, 11 percent ahead of April 2021. The Strip's $593.5 million was 22.8 percent ahead of last year, but Downtown Las Vegas' $67.4 million was off 11.4 percent from a year ago.
The Boulder Strip, which includes properties in Henderson, was down 10.3 percent to $72.5 million and North Las Vegas was down 5.9 percent to $24.8 million.
Mesquite was up 7.2 percent to $16.6 million, Laughlin grew 0.6 percent to $45.7 million and the balance of Clark County was up 1.6 percent to $140 million.
"The Strip's results benefited from strong demand for gaming activity and consumers continued to display resiliency as their behavior remained consistent across multiple customer segments," Lawton said.
Lawton was most impressed with April's special events, citing four sold-out concerts at Allegiant Stadium by Korean pop band BTS, mid-April's National Association of Broadcasters convention, the reopening of the Palms on April 27 and the three-day appearance of the NFL Draft April 28-30.
Draft disappointing
But gaming industry analyst Carlo Santarelli said he determined that the NFL Draft crowd was smaller than expected and wasn't particularly interested in gambling.
"While expectations were high, with the NFL forecasting over 600,000 attendees, we believe the ultimate turnout was under 300,000," Santarelli said in a note to investors Thursday.
"Given the nature of the Draft and the fact that it is free to attend, we do not believe it drew a crowd with high gaming spend propensity, and we would also note that Strip room rates on the Thursday night of Draft weekend, were low. Accordingly, we don't believe the Draft was a meaningful needle mover for Strip operators," he said.
International picks up
Lawton also said international travel has started to rebound and should account for higher visitation and gambling numbers in the future. International visitors tend to spend more when they come to Las Vegas because of their long stays and the broad level of attractions and dining options.
"In April, Harry Reid International Airport offered nonstop service from 16 different carriers to 17 international destinations, including those in Mexico, Canada, Panama, the United Kingdom, the Netherlands, Germany and Switzerland," Lawton said.
"The resumption of flights represents a near total restoration of the international nonstop service Las Vegas lost in 2020," he said. "International passenger totals in April were the highest total recorded since February 2020 and increased 29.9 percent sequentially compared to March 2021."
One flight that isn't back on the schedule: Hainan Airlines' three-times-weekly nonstop flights between Las Vegas and Beijing.
Other highlights from Thursday's report include:
— Slot-machine win of $804.1 million statewide increased 1.4 percent and coin-in – the amount players put into the machines — was up 6.3 percent to $11.8 billion.
— Table-game win of $324 million increased 31.9 percent with the amount wagered up 28.5 percent to $2.6 billion.
— Baccarat win of $51.8 million increased 75.9 percent and the drop of $559.2 million was up 48.4 percent over last year. The casino hold percentage on baccarat increased to 9.3 percent from 7.8 percent last year.
— Nevada's sportsbooks won $25.4 million, down 6.9 percent from April 2021, due in part to a hold percentage of 4.4 percent this year compared with 6 percent last year. Books took $582.6 million in wagers, up 27.2 percent from a year ago.
— Sports wagers made with mobile apps won $10.5 million, down 41.2 percent, on $424.9 million bet, up 43 percent, with a 2.5 percent hold. Amounts bet on apps accounted for 72.9 percent of all sports wagers.
Contact Richard N. Velotta at rvelotta@reviewjournal.com or 702-477-3893. Follow @RickVelotta on Twitter.