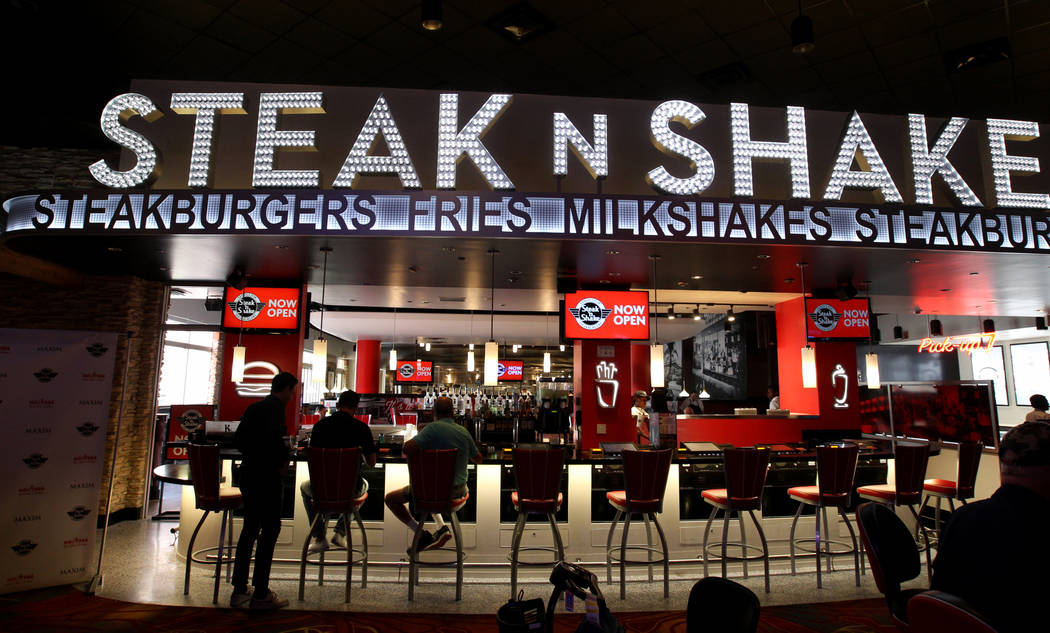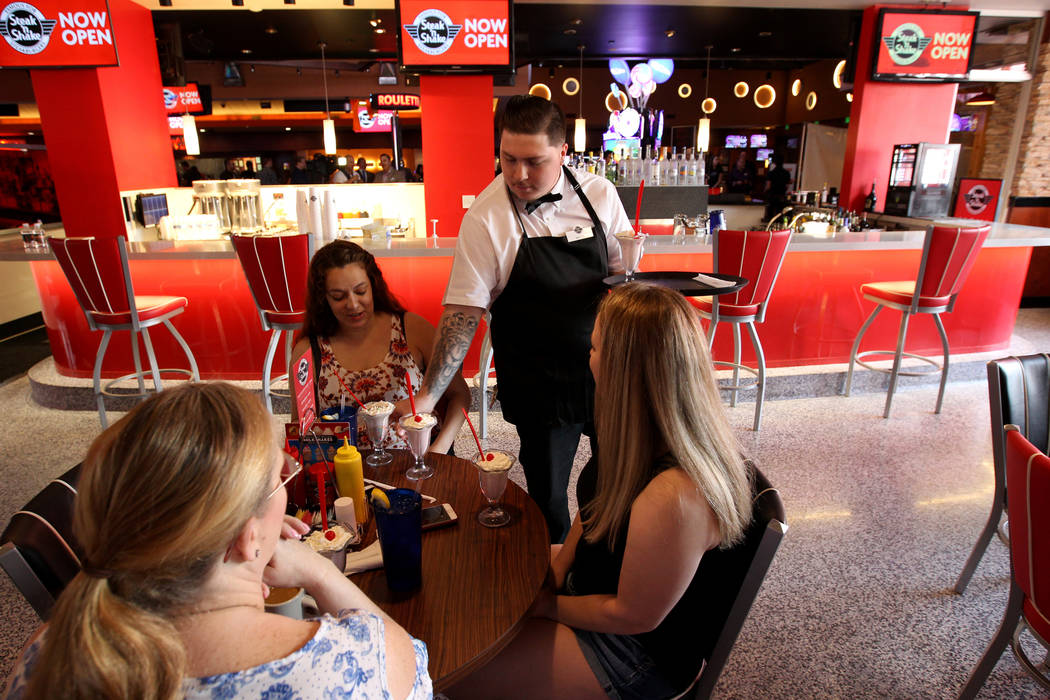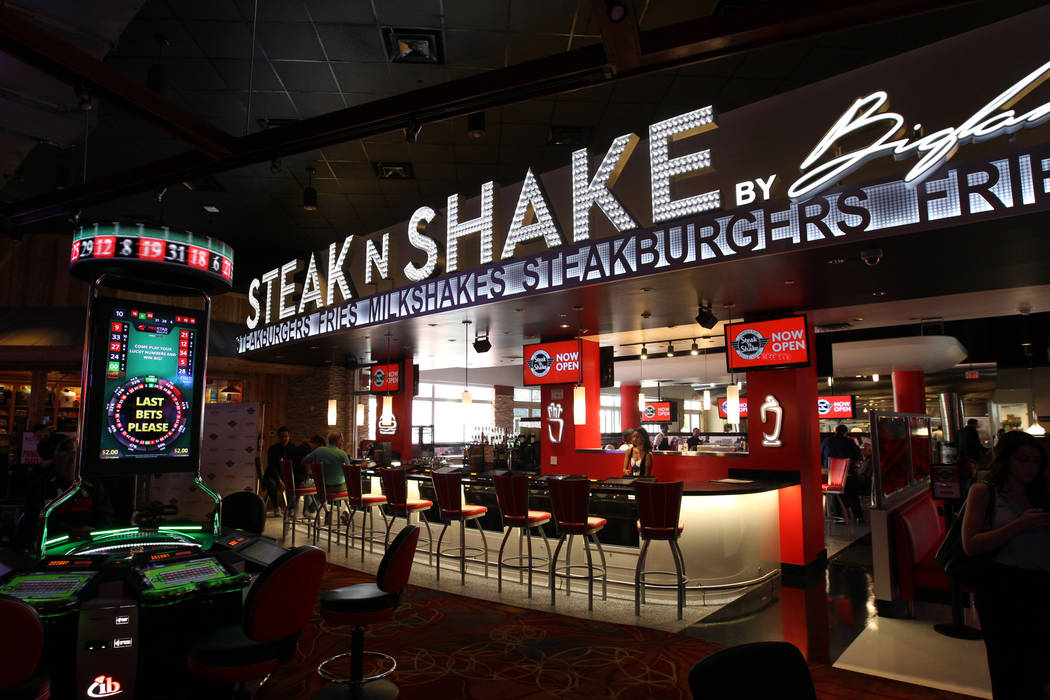 Just days after Penn National Gaming snapped up the Tropicana in 2015, private equity investor George Ruff bought the neighboring 696-room Hooters Hotel for $70 million.
"We decided to buy it because we recognized Vegas was coming out of a slump. The opportunity we saw was turning around a deteriorating brand with a bad reputation and rooms that were way, way outdated," he said April 5 during a tour of the Hooters.
Three years on, Ruff said the hotel is performing in line with his initial projections, despite the recent drop in guests resulting from the Oct. 1 massacre. The Hooters Hotel is located on East Tropicana Avenue about 1,000 feet from Las Vegas Boulevard and just one mile from the Route 91 concert grounds where 58 people were killed.
The veteran hotel investor remains bullish on the outlook for the south Strip as T-Mobile Arena hosts more events and the NFL prepares to call the area home.
A stadium for the Raiders is set to open in 2020 just 1 1/2 miles away, potentially driving nearby hotel occupancy — and room rates — higher.
"Product is getting extremely scarce, and there are some huge prices being paid for properties," he said.
The best price for a two-night Hooters weekend stay on April 13 and 14 was $177, compared with $359 for the MGM Grand and $363 for the Tropicana, both four-star hotels. The prices don't include resort fees and taxes. Hooters is a three-star hotel.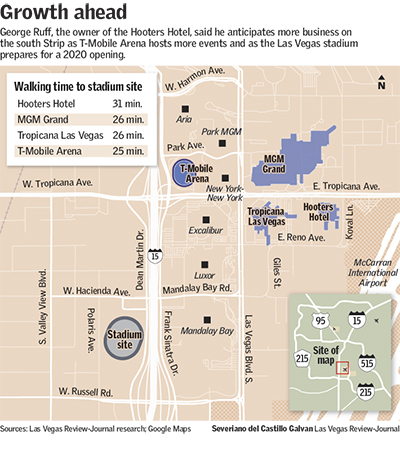 Performance
Cash flow before debt service this year is projected to be nearly three times higher than the 2015 level, Ruff said.
About $18 million in upgrades to the property's rooms, pool and food offerings have boosted Hooters' performance over the past three years.
"We had lots and lots of issues with the rooms" in 2015, he said. "There was knotty pine everywhere. In some instances, plumbing was tied together with duct tape."
Ruff was in town April 5 for the official opening of a 200-seat Steak 'n Shake at his hotel. He hopes the new restaurant, which operates 24 hours a day, will not only become a destination for hotel guests but also attract locals seeking an affordable place to eat and park near the Strip. Unlike most Strip hotels, the Hooters doesn't charge for parking.
''I can't charge them $7 to buy a $15 meal,'' he said.
Ruff hired Las Vegas-based Paragon Gaming to manage the 30,000-square-foot casino floor, which features 370 slots, 22 table games and a William Hill sports book. Paragon has updated about 100 slots since taking over, Ruff said.
Hooters Hotel has also benefited from tighter occupancy and fee increases along the Strip. The hotel's resort fee has more than doubled from $14 in early 2015 to $35 today, in line with the majority of Strip properties.
With an annual hotel occupancy now in the low 80 percent range, the Hooters generates at least an extra $4.2 million a year in resort fee revenue compared with 2015. Ruff said occupancy has risen, but he did not disclose details.
Future plans
Private equity investors like Ruff have been selling off their Las Vegas properties to larger players over the last few years as valuations have climbed. The Stratosphere, SLS Las Vegas, Fountainebleau (now The Drew Las Vegas) and Hard Rock Hotel have all been scooped up over the past 12 months.
But Ruff said he has no immediate plans to join the ranks of sellers.
"Instead of looking at an exit, we decided let's just refinance," he said.
He is in talks with his lender on a new three-year loan with extensions.
When he eventually does exit, Ruff expects the buyer to convert the Hooters to a lifestyle-branded hotel. The nine-acre property is underutilized and can handle another tower of 400 rooms, he said.
Contact Todd Prince at 702-383-0386 or tprince@reviewjournal.com. Follow @toddprincetv on Twitter.
3801 S Las Vegas Blvd, Las Vegas, NV