Hospitality experts say Mandalay Bay brand will survive massacre
October 6, 2017 - 8:10 pm
Updated October 8, 2017 - 7:03 pm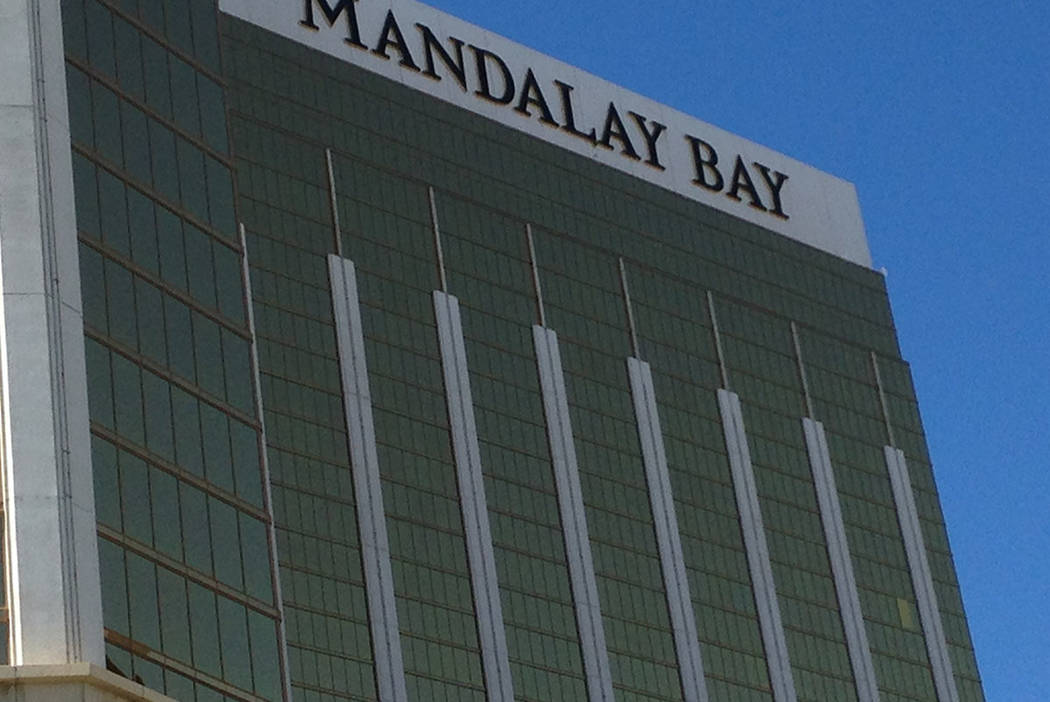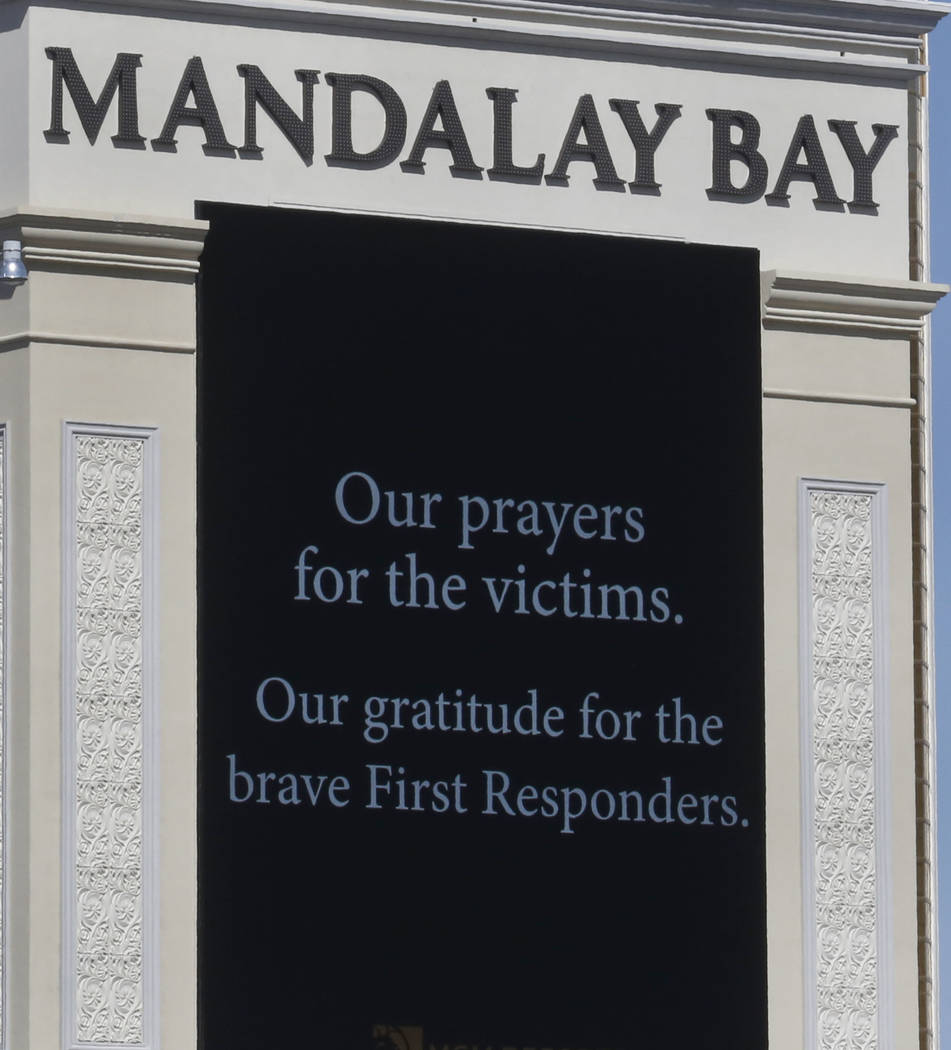 At Mandalay Bay, you can gamble, party in Light nightclub, relax at a man-made beach and attend gatherings in its massive convention center.
Now, it's also the place where a heavily armed gunman, perched from the 32nd floor, rained terror on concertgoers across the street in the deadliest mass shooting in modern U.S. history.
Mandalay Bay is one of the biggest money-makers for its owner, casino giant MGM Resorts International. But the shooting, which killed 58 people and left nearly 500 injured at the Route 91 Harvest music festival, is forever linked to the hotel.
Will its brand survive the massacre?
Hospitality experts say it will — and that MGM shouldn't ditch the name as a way to move past the shooting.
Hotels can have suicides, murders and other tragedies. But Mandalay Bay has a strong brand, and despite how horrible the massacre was, it shouldn't tarnish the hotel's image, hotel consultant Brenda Fields said.
Fields, founder of Fields & Co. in Millerton, New York, said the shooting was not about the hotel but rather the "demented" person who carried it out. "They really had nothing to do with it," she said of the resort.
If anything, she said, the massacre may be more closely associated with the concert where the people were killed rather than the hotel where the gunman shot from.
The 3,200-room resort might have a short-term drop in guests, but it was "not directly to blame" for the massacre and "people will come back," said A.J. Singh, a professor with Michigan State University's School of Hospitality Business.
Other hotel brands survived
He pointed out that the terrorists who killed 164 people in Mumbai in 2008 targeted, among other sites, the Taj Mahal Palace hotel and Oberoi Trident Hotel, both are which kept their brand names and are still in business.
Singh also cited the MGM Grand fire of 1980, which killed 85 people and injured more than 700. The Las Vegas Strip hotel is now Bally's and owned by Caesars Entertainment Corp., but another MGM Grand opened in 1993 and generates more money for owner MGM Resorts than Mandalay Bay does.
"At this point, I don't see a reason for a name change," Singh said, adding that people will still probably point to the area of Mandalay Bay where gunman Stephen Paddock unleashed his rampage, and they'll still talk about the shooting.
In another recent tragedy, hotel consultant John Fareed pointed out, a gunman attacked Resorts World Manila in June. The assailant exchanged gunfire with a security guard, torched gambling tables and slot machines and made off with a stash of casino chips. Thirty-seven customers and employees died, mostly from smoke inhalation, The Associated Press reported.
The property is still in business and kept its name.
Fareed doesn't think the attack on Route 91 will stain Mandalay Bay's reputation, noting other hotels that suffered tragedies have endured.
"This could have happened absolutely anywhere," said Fareed, a managing director with Horwath HTL.
Mandalay Bay generated about $106 million in operating income in the first half of 2017, third-best for its parent company behind the Bellagio ($203 million) and MGM Grand ($138 million), according to a securities filing.
An MGM spokeswoman said she received the Las Vegas Review-Journal's request Friday to speak with the company for this story, and that she had forwarded it to the "response team." The RJ didn't hear from anyone after that.
On Friday afternoon, people were gambling at slot machines and table games in Mandalay Bay, but the casino floor was far from packed, and the energy level felt low. Las Vegas police officers and armed, plain-clothes security were at the resort, and at least a few people with FBI shirts were seen in the vicinity as well.
Karen Gallagher, a property manager from Howell, New Jersey, visited Las Vegas this past week with two cousins. Their plane was supposed to land in Las Vegas at 11:05 p.m. on Oct. 1, an hour after the shooting, but was diverted to Phoenix after the rampage started. They spent the night in the airport and flew to Las Vegas the next day.
Gallagher, who stayed at the Flamingo, said there have been police officers "on every corner" and that crowds were still out and about. She also wouldn't change Mandalay Bay's name.
"You've got to stand strong and show (attackers) you're not afraid of them," she said.
Contact Eli Segall at esegall@reviewjournal.com or 702-383-0342. Follow @eli_segall on Twitter.