Huge marketing campaign heralds Tuesday opening of Parisian Macau
September 12, 2016 - 6:57 pm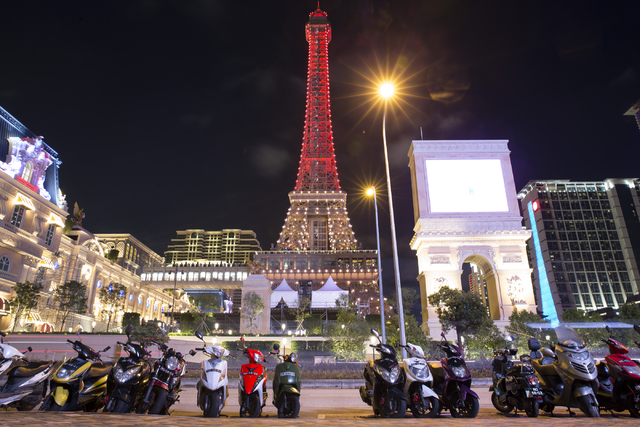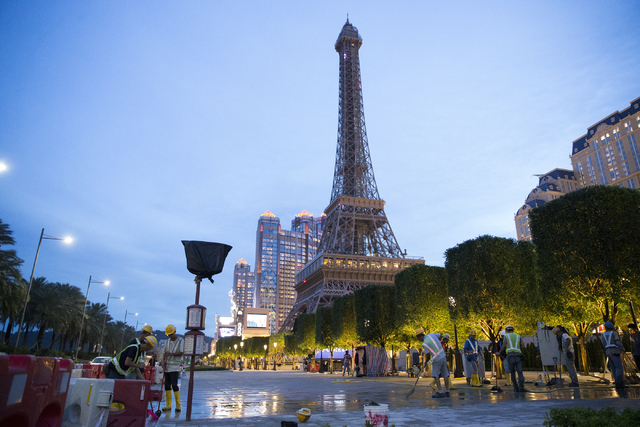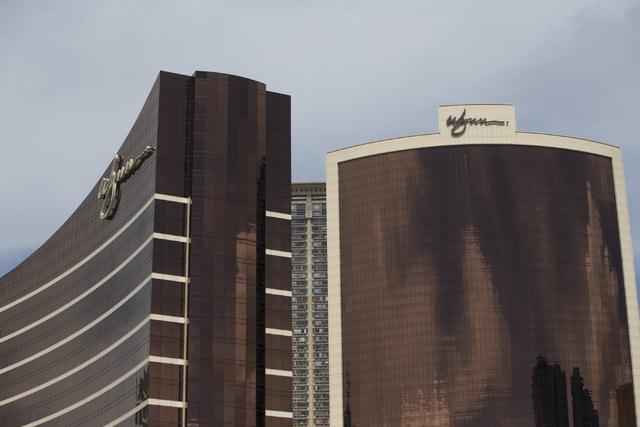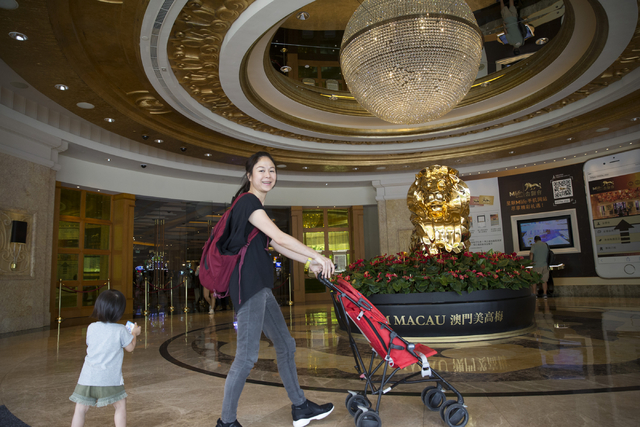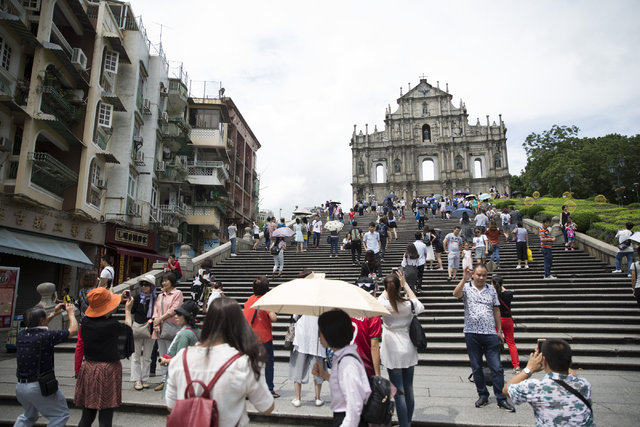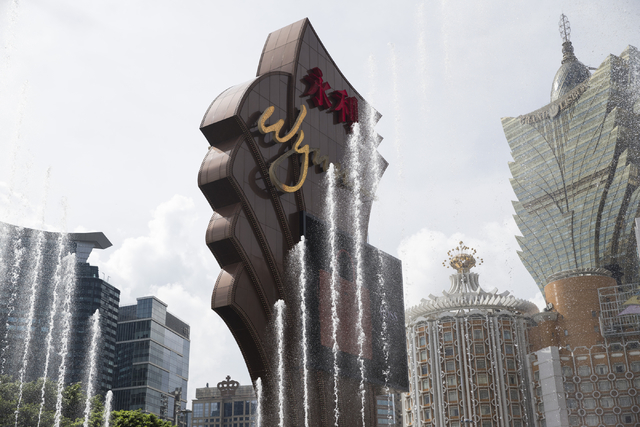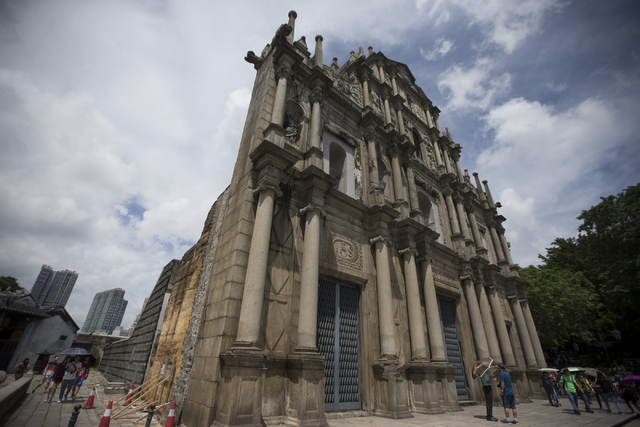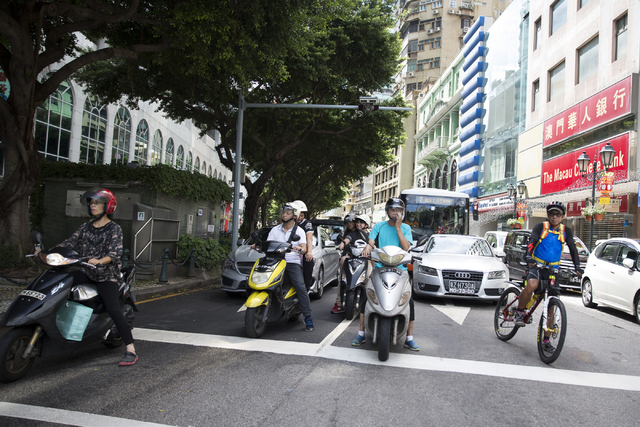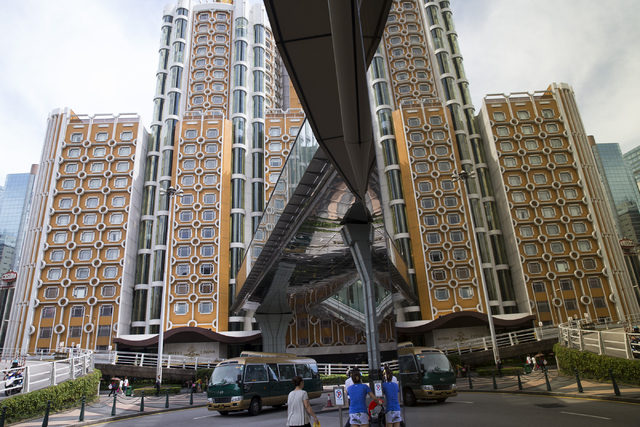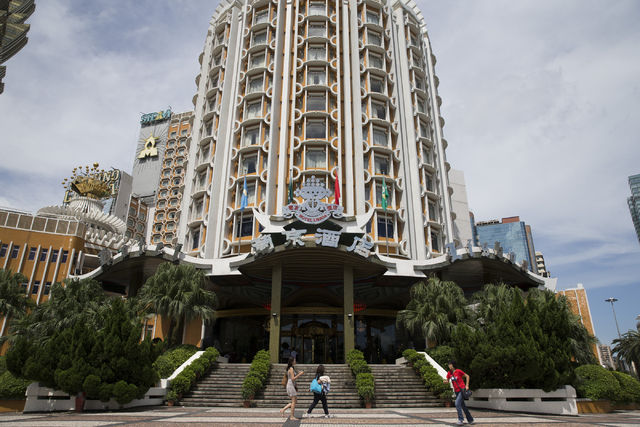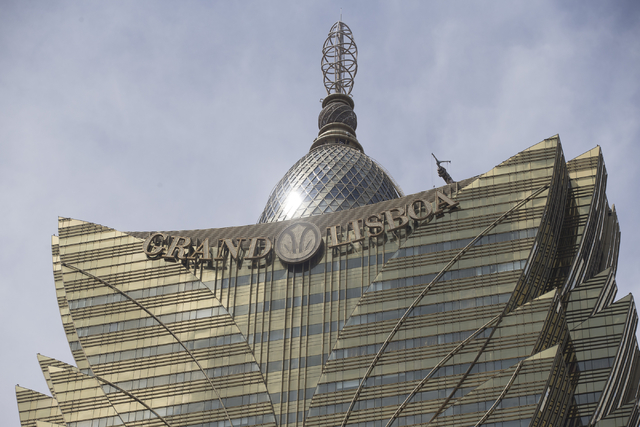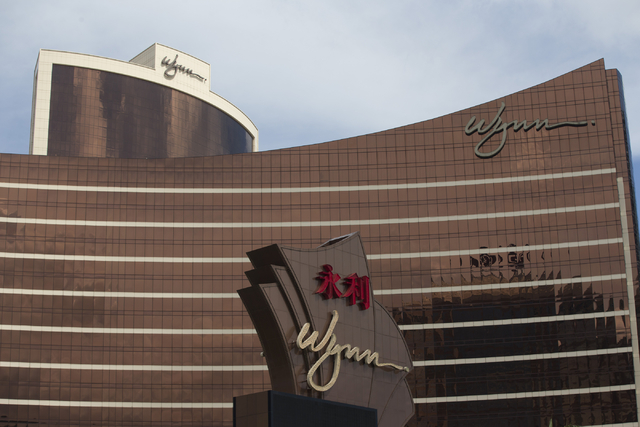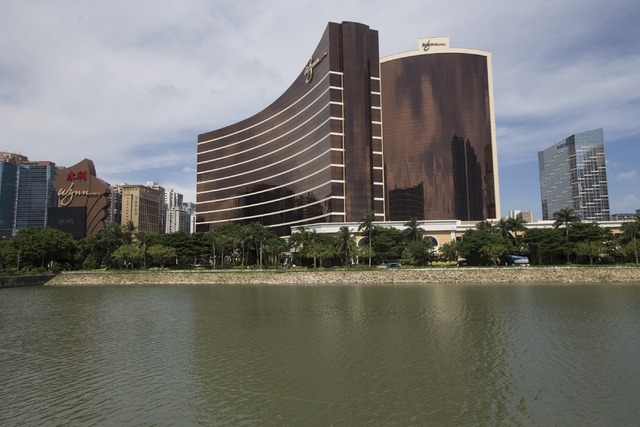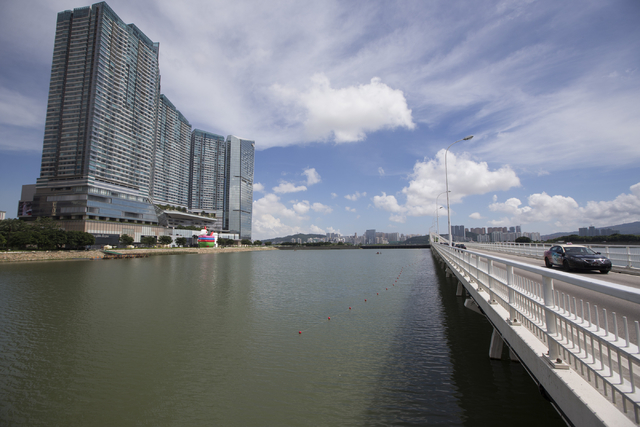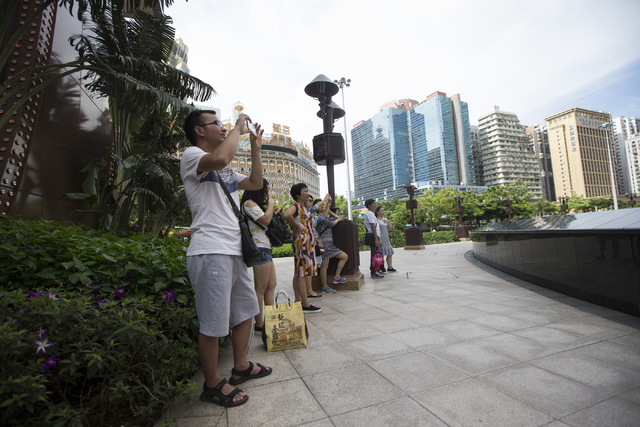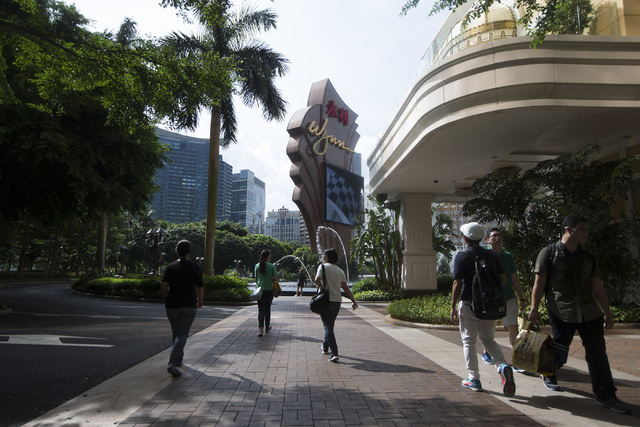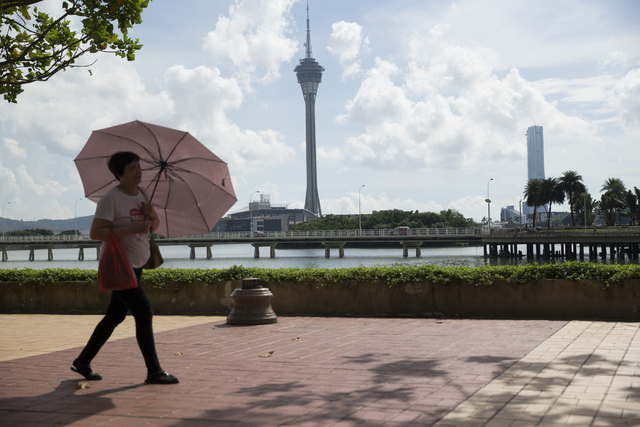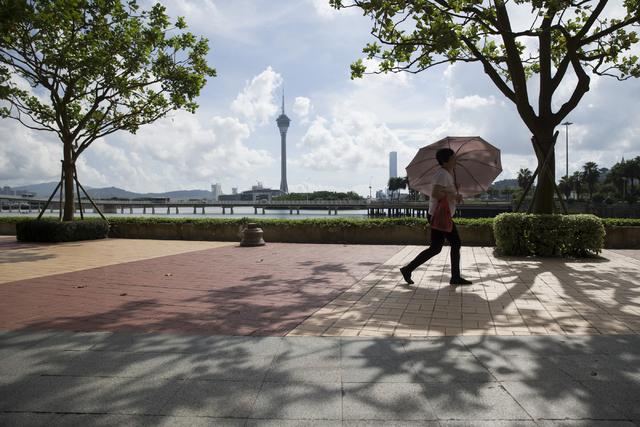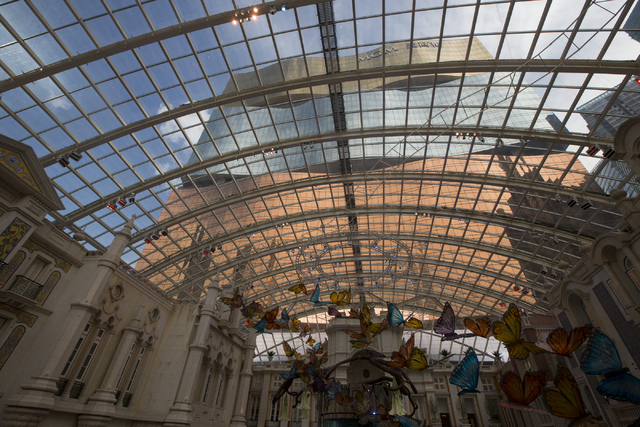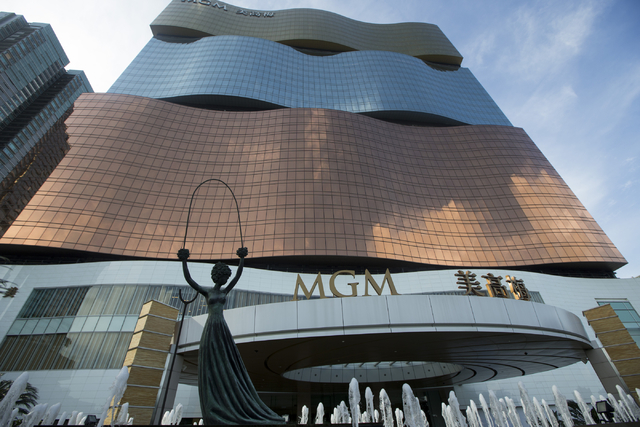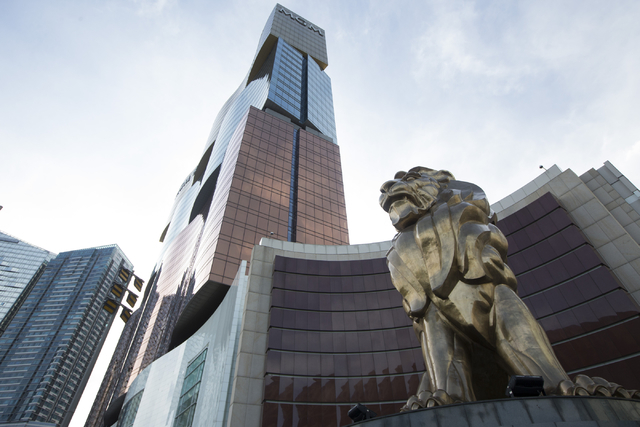 MACAU — It's easy to tell that something big is coming to the center of the gaming universe.
The signs are everywhere — literally.
On just about every electronic display along the Cotai Strip.
In videos shown on the hydrofoil ferries that carry thousands of travelers to Macau from Hong Kong every day.
In magazine stories in hotel rooms. On billboards across town.
"Become a part of Paris at the Parisian Macao."
The marketing has been unprecedented for what Las Vegas Sands Corp. considers its fifth property. The company's last quarterly earnings report said Sands would spend $31.5 million in preopening expenses for the Parisian.
By Monday evening, nearly 500 journalists — most of them from mainland China, Japan, South Korea, India, Taiwan and Australia — had arrived for Tuesday's grand opening event. All are wondering how much the $2.7 billion Parisian can move the needle for Sands as well as for Macau, the Chinese enclave that is the only place in the world's most populous nation where people can legally gamble.
Industry analysts are watching the Parisian opening closely to see if it boosts visitation among middle-class Chinese travelers and provides a corresponding bump in gross gaming revenue, which slumped 26 straight months (year over year) until August, when it grew 1.1 percent.
Las Vegas-based Sands, Wynn Resorts and MGM Resorts International benefited greatly from Macau's good times in the late 2000s and early 2010s. They've been disappointed by financial results since May 2014, when the Chinese government ordered corruption crackdowns that scared many of Macau's biggest gamblers away.
DRIVING REVENUE
How important is Macau to the three Las Vegas companies that have a presence there?
Plenty.
Of Sands' $5.7 billion in net revenue for the first six months of 2016, its Macau properties contributed $3 billion, or about 53 percent. For Wynn, the Wynn Macau brought in $185.5 million of the company's $305.8 million, or about 60 percent for those six months. More diversified MGM, which partners on its Macau property, showed net revenue of $920,980 for its China division, about 33 percent of its $2.8 million total.
All three companies are heavily invested in Macau, with Wynn opening the $4.2 billion Wynn Palace last month, Sands offering the Parisian this week and MGM adding its Cotai project in the second quarter of 2017.
Grant Govertsen, a Macau-based analyst with Union Gaming of Las Vegas, said the general view of Wynn Palace is that it doesn't bring any new concepts to the market.
"The reality is that nobody knows if Wynn Palace will grow the market, or even what it will take to drive real growth in Macau at this point, especially at the high end of the market," Govertsen said in a recent report to investors.
He said that that sentiment may have been responsible for a slump in Wynn shares immediately after the property's opening.
The American companies have done what they said they would do in the time since they were invited to challenge casino magnate Stanley Ho's monopoly in Macau.
Ho, now 94, was the acknowledged "king of gambling" when his Casino Lisboa opened in 1970. When China took possession of Macau, a special administrative region of Portugal, in 1998, the government sought to break Ho's monopoly and approved a series of concessions and subconcessions that enabled the Las Vegas companies to enter the market.
Sands was the first one in, with Sands Macao opening in 2004 in a location on the Macau peninsula that was easy to spot by travelers arriving from Hong Kong by ferry. The company also saluted the area's heritage by using the Portuguese spelling of Macau on all its properties.
In addition to planting the first American-owned casino on Chinese soil, Sands Chairman Sheldon Adelson unveiled a plan to turn an area on the islands of Taipa and Coloane into "Asia's Las Vegas."
Not everybody bought into the idea of the Cotai Strip at first, but when Sands opened the 3,000-room Venetian Macao in August 2007, 11 months after Wynn opened Wynn Macau on the peninsula, other developers began believing.
The Cotai Strip saw the arrival of the Plaza Macao-Four Seasons in 2008 and Sands Cotai Central — a collection of hotels and casinos under various hotel brands — in 2012.
MGM partnered with one of Stanley Ho's daughters, Pansy, to open on the peninsula near the Wynn in December 2007.
OTHER COMPANIES ENTER
New subconcessions enabled other companies from other countries to enter the Macau market, and most of them looked to Cotai to further differentiate old Macau from new Macau.
Galaxy Entertainment Group, a Hong Kong-based company, opened the StarWorld Macau on the peninsula and the Broadway Casino and Galaxy Macau on Cotai.
Melco International Development, a Chinese operator, teamed with Australian billionaire James Packer's Crown Resorts to build the 1,400-room City of Dreams in 2009 and, last year, the 1,600-room Studio City. Studio City has dazzled guests with a figure-eight Ferris wheel called the Golden Reel built into the hotel structure's design and a Batman Dark Flight roller-coaster ride.
Wynn Palace opened last month. And now comes the Parisian. Even Ho has plans to compete on Cotai with Lisboa Palace scheduled to open there in 2018.
Will the Parisian grow the market the way government leaders expect?
Everybody will be watching closely with the Parisian era about to begin.
The Review-Journal is owned by the family of Las Vegas Sands Corp. Chairman and CEO Sheldon Adelson.
Contact Richard N. Velotta at rvelotta@reviewjournal.com or 702-477-3893. Follow @RickVelotta on Twitter.
RELATED
After a short break Wynn-Macau love affair back on
Macau casinos face growing bad debts as VIP gamblers step back
Macau casinos have their best month in almost 2 years
Macau gambling revenue drops for 26th month in July