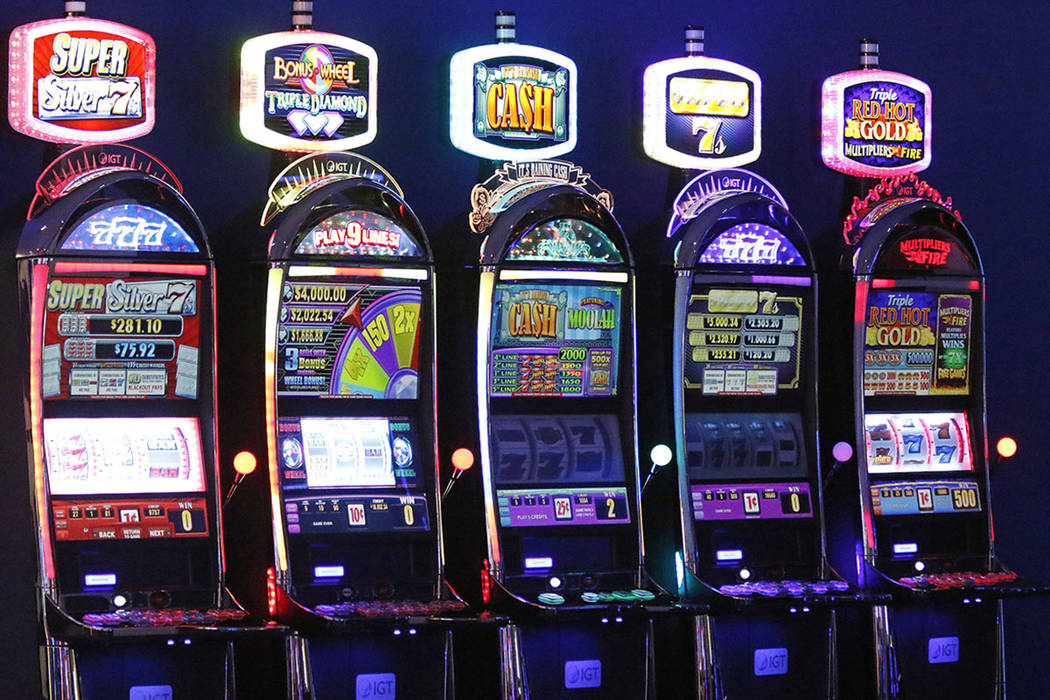 International Game Technology, the maker of slot and lottery machines, is again laying off workers in Nevada as it seeks to cut costs and reduce debt.
IGT has made more cuts at its Reno and Las Vegas offices, according to former employees, who asked to remain anonymous.
The company declined to confirm the report.
"IGT is continuously working to ensure its workforce is appropriately matched to its business needs," said Angela Wiczek, vice president for corporate communications. "We currently have a number of openings for positions in the Las Vegas and Reno offices across multiple disciplines."
However, several former IGT employees have recently posted on LinkedIn that they are searching for new opportunities.
Anonymous posts on www.thelayoff.com say the cuts started three weeks ago and affected quality assurance and product assurance and the entire Evolve Studio.
Members of the Evolve Studio created animations and special effects for games among other things, according to the LinkedIn account for one of the fired workers.
"They let those folks go," a person responded when the Review-Journal called the IGT office in Las Vegas to speak with members of the Evolve Studio.
One IGT employee recently let go said he managed 19 people in the Evolve Studio.
The company had 12,613 employees as of Dec. 31, according to its annual report. In its 2017 quarterly filings, the company said it has more than 12,000 employees. Wiczek could not immediately give a more exact current number of employees.
The company has been struggling in recent years to reduce its more than $7.3 billion net debt as earnings stagnate amid weak slot sales.
IGT's earnings before interest, taxes, depreciation and amortization, a key profitability metric, is expected to remain flat at $1.71 billion in 2019, the same as it was in 2015, according to a note Monday by brokerage Union Gaming.
The company's net debt to EBITDA ratio will rise a notch to 4.4 times this year, according to Union Gaming.
Gtech Merger
IGT announced in March 2014 that it was laying off 350 to 375 people to cut costs amid sagging North American sales.
Within a few months, GTECH SpA, a Rome-based maker of lottery systems, agreed to buy IGT for $4.7 billion in cash and stock, a deal that was completed the following year.
The combined company, which kept the name IGT, emerged with total debt of $8.4 billion and net debt of $7.7 billion by the end of 2015.
However, the merger did not lead to higher revenue or earnings growth. IGT has continued to lose market slot market share to the likes of Aristocrat, making it difficult to quickly pay down the debt.
The company has been reducing headcount globally. IGT cut 260 people last year as part its cost-cutting strategy.
Contact Todd Prince at tprince@reviewjournal.com or 702-383-0386. Follow @toddprincetv on Twitter.