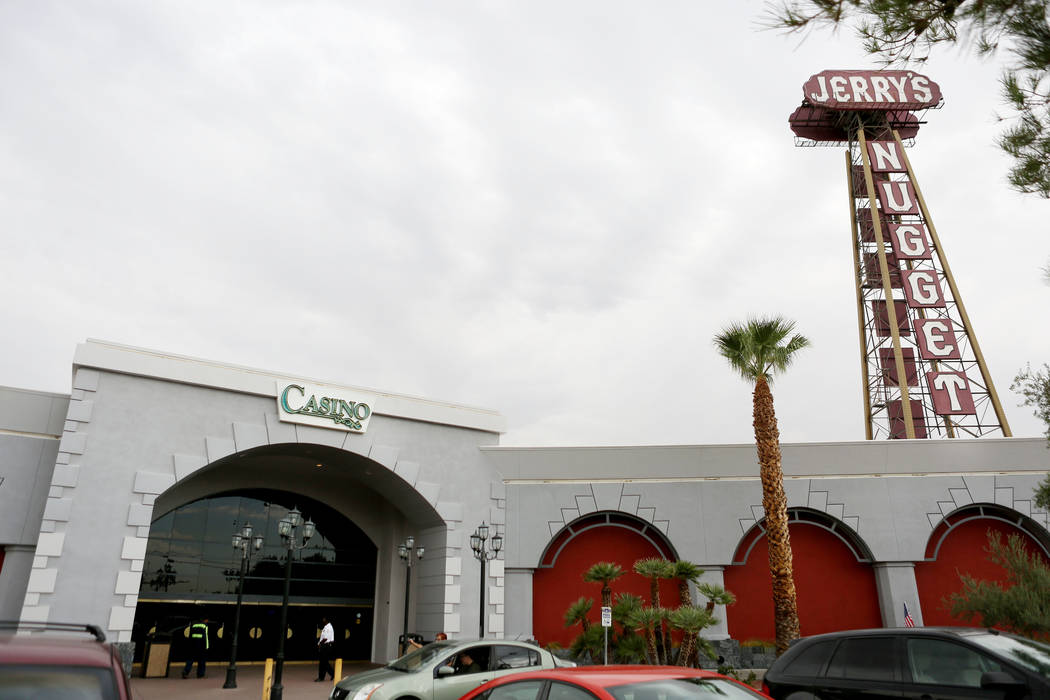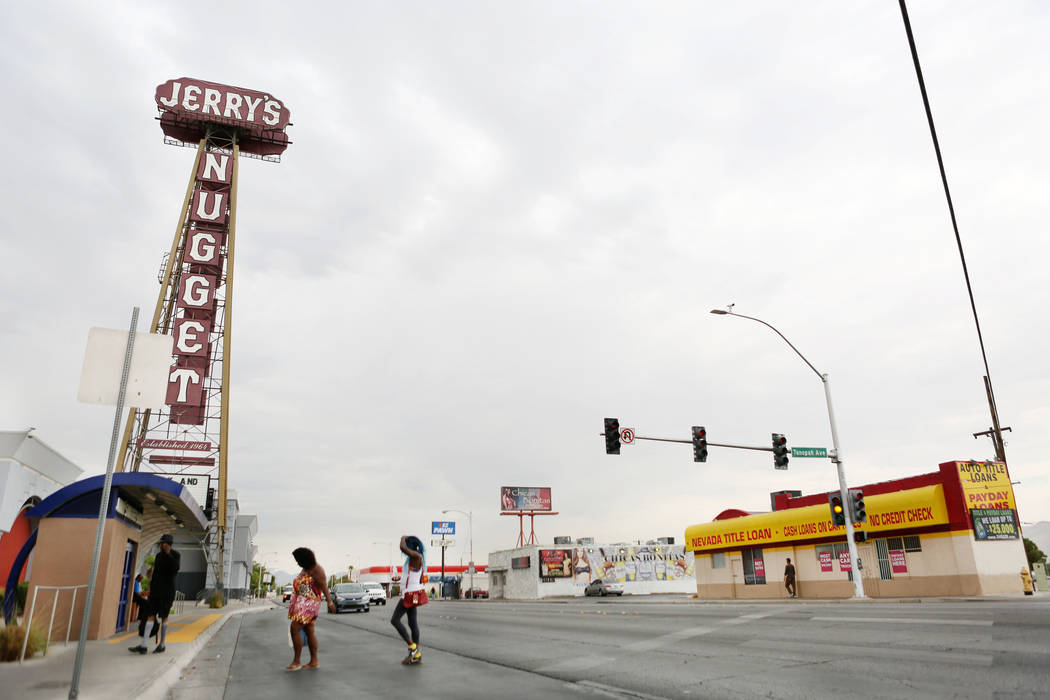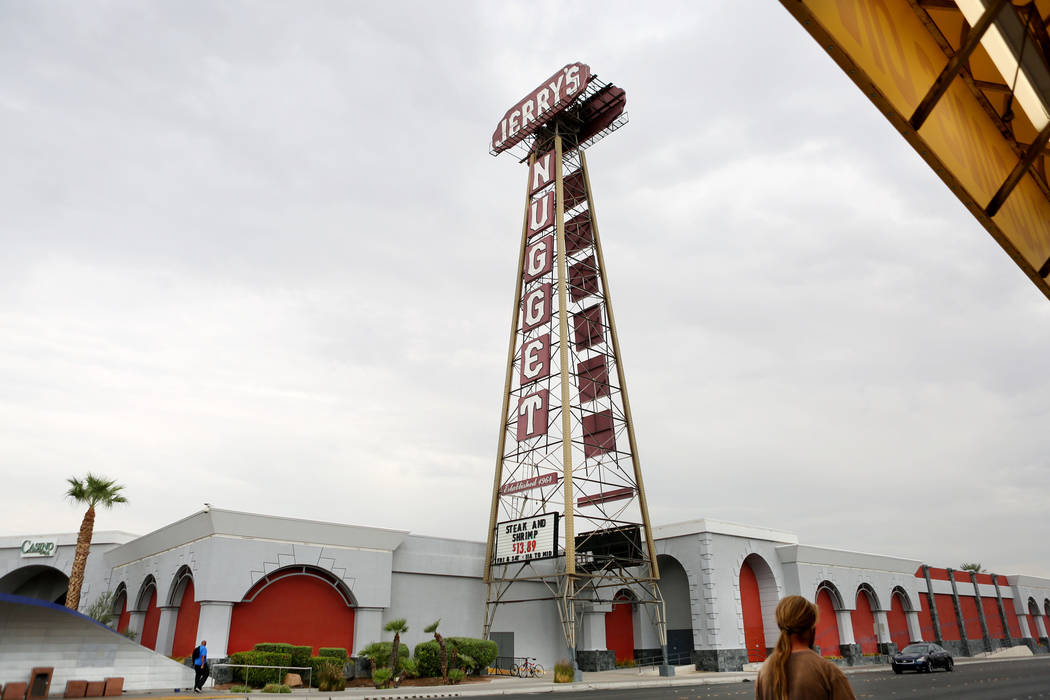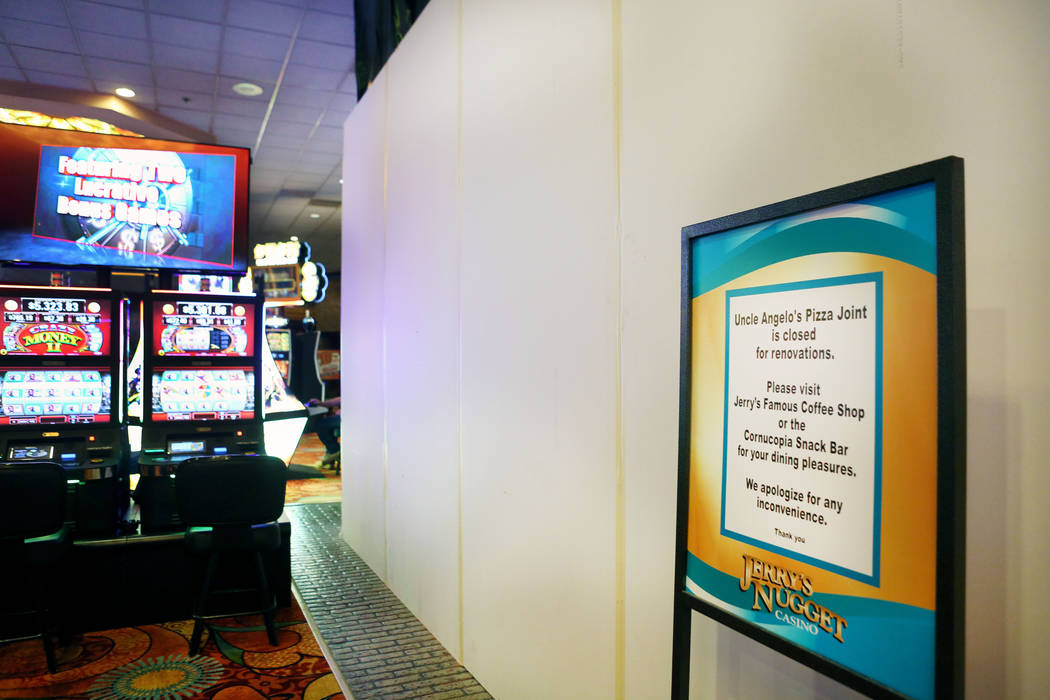 Jerry's Nugget has gradually added improvements over the past two years.
Some new slot machines and a new player tracking system arrived in 2015. New carpeting was laid on the casino floor last summer.
And, a family-style restaurant previously known as Uncle Angelo's Pizza Joint will be rebranded on Oct. 15 as Contento Pizzeria to dish out single-serving gourmet pizzas.
The changes are subtle, but the third-generation owners of this North Las Vegas mainstay want to ensure Jerry's Nugget remains competitive with other casinos across the valley.
"Our property is at the gateway to North Las Vegas, so we want it to look as good as it can," said Joseph Stamis, owner of Jerry's Nugget.
"We're seeing the economy starting to strengthen and the local gaming market is picking up, so we want to attract more customers from outside North Las Vegas while also catering to our base," Stamis said. "We're bullish on the economy, and we're making improvements to maintain a competitive advantage."
Stamis plans to spend about $740,000 to add some landscaping, brighten the exterior lights and repave the parking lot by the end of this month, a portion of which will be funded by the city.
The North Las Vegas City Council, in its capacity as the city's Redevelopment Agency, voted 4-0 Wednesday night to award a $46,000 grant to help pay for the parking lot improvements.
Redevelopment Agency members did not discuss the issue and Mayor John Lee was absent from the meeting.
The money comes from the city's Commercial Facade Upgrade Program, which awards grants to property owners wanting to make improvements within designated redevelopment areas, which includes downtown North Las Vegas.
City officials said it was unclear when the grant program began or how many businesses have benefited from it.
"The program has been dormant for several years due to the Great Recession and just became active again this fiscal year," North Las Vegas city spokeswoman Delen Goldberg said.
So far, Jerry's Nugget is the only business that has submitted an application to receive redevelopment dollars through the resurrected program. Property owners receive the grants only after providing receipts and submitting photographs of the completed work.
The move comes as North Las Vegas city planners attempt to revitalize the downtown area with new shops and restaurants.
Last month, the Redevelopment Agency agreed to spend a $1.2 million federal community block grant to start converting the shuttered Canyon Electric Building at 1936 White St. into a two-story library. The panel also approved a 14-screen movie theater surrounded by shops and restaurants located on a 32-acre lot across the street from City Hall and the Silver Nugget.
Contact Art Marroquin at amarroquin@reviewjournal.com or 702-383-0336. Find @AMarroquin_LV on Twitter.
Downtown North Las Vegas revitalization focuses on Lake Mead Village West
City planners have spent the past year drawing up redevelopment plans for downtown North Las Vegas, including new apartment buildings, restaurants, shops, a library, a museum and possibly a transit station along Lake Mead Boulevard.
The pedestrian-friendly urban core known as Lake Mead Village West would encompass a 160-acre area roughly bordered by Interstate 15, Las Vegas Boulevard, Tonopah Avenue and Judson Avenue. The city is getting help through a $75,000 consulting contract with Bunnyfish Studio, the architect who helped spearhead redevelopment in downtown Las Vegas.
1821 N Las Vegas Blvd, North Las Vegas, NV 89030