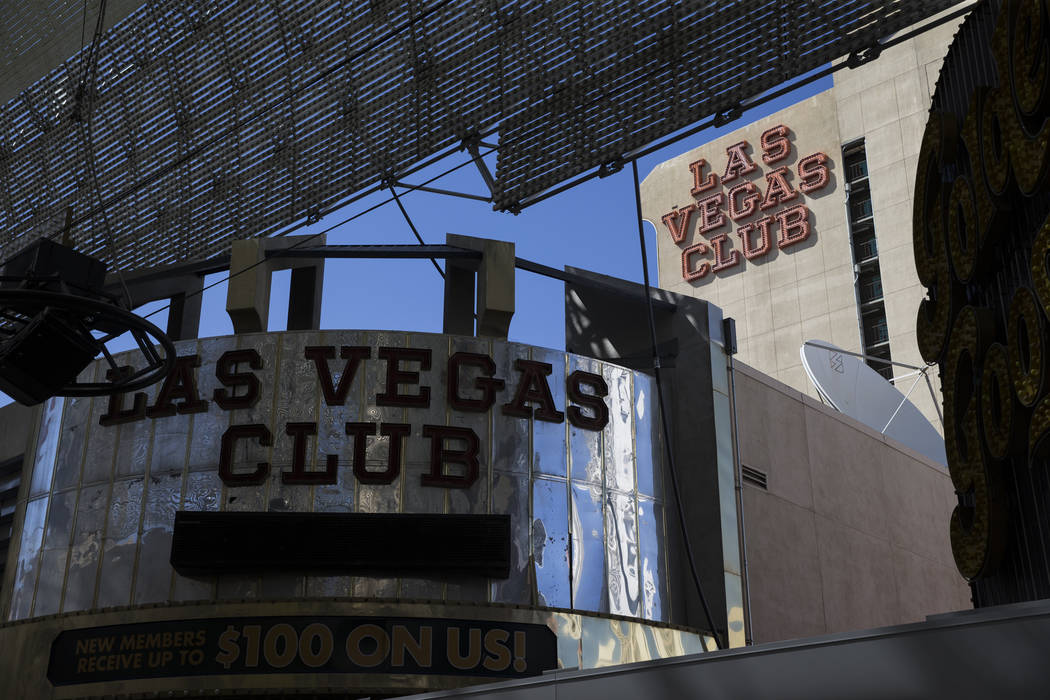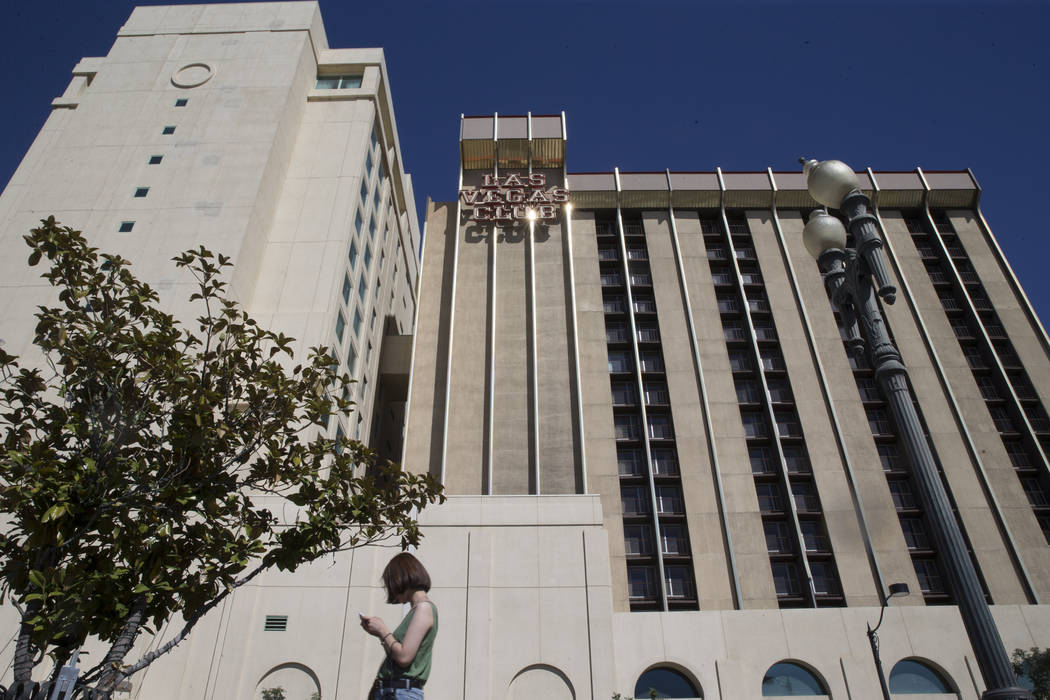 The Las Vegas Club opened for business Tuesday.
But it was closed before the lunch buffets ended downtown.
That's the nature of the quirky pop-up casino phenomenon, a mechanism in place to allow a casino to preserve its gaming license when a building is closed, torn down or under extensive remodeling.
The quick opening and closing of the Las Vegas Club and Wednesday's eight-hour opening of nearby Mermaids were the latest properties to take advantage of the process as Derek and Greg Stevens, owners of downtown's D and Golden Gate properties, prepares to demolish the buildings and build anew on the Fremont Street frontage.
Eight-hour opening
For properties in Clark County, a nonrestricted licensee must have a casino open at least eight hours once every 18 months. For those within the city of Las Vegas, it's eight hours once every two years.
So, for 16 hours Tuesday and Wednesday, gamblers were invited to play 16 slot machines — the minimum number necessary to maintain a non-restricted license — between 6 a.m. and 2 p.m.
Based on the likely timetable of the Stevens project, the whole exercise may need to be repeated two years from now.
Tuesday's Las Vegas Club opening was accessible from a gate in a fence surrounding the demolition and construction site.
Players were met with a horseshoe-shaped bank of 16 slot machines in front of curtains that hid the view of the Las Vegas Club's interior. The 16 slots were linked multidenomination, multigame devices, some branded as "Gamblers Bonus" machines.
As of about noon, two hours before closing time, about five players gave the slots a spin. One guy won about $5.
Not all the same
Not every pop-up casino is the same.
"Every one is a little different," said Deborah Richardson, director of regulatory compliance for United Coin Machine Co. "Sometimes, we just have an area inside a free-standing building that's curtained off, sometimes we set up a tent on a site and sometimes we have a trailer that we bring in."
Representatives of United Coin, a subsidiary of Las Vegas-based Century Gaming Technologies, staffed the temporary setups after receiving special licensing from the Nevada Gaming Commission on Thursday.
United Coin, which operates convenience store and tavern slot routes in Nevada and Montana, operates the temporary casino under contract from the building's owner. The Stevenses acquired the buildings in 2015 and 2016 and plan to build an as-yet-unnamed property starting next year.
Richardson did not disclose terms of the space lease agreements for the Las Vegas Club and Mermaids.
But under the deal, United Coin must provide security and personnel to pay out large jackpots. Rather than establish a video security system like most major casinos, United Coin has a monitor watching play, and it'll have someone available to handle payment transactions.
Downtown interest
Richardson said the level of play varies on the temporary casinos the company sets up. At sites that have some historic or sentimental significance, gamblers will show up and play so they can say they were one of the last customers to play at a specific location. She said the Las Vegas Club and Mermaids have received above-average interest from prospective players, just as the site of the Moulin Rouge has over the years.
"Sometimes, we'll have quite a few people come through, but in some places we haven't had a single customer," she said.
Richardson said her company is a popular choice for temporary facilities "because we know the drill."
United Coin has become the go-to company for temporary setups.
"We're licensed, and it's one of the services we provide," Richardson said. "We're comfortable doing it."
Contact Richard N. Velotta at rvelotta@reviewjournal.com or 702-477-3893. Follow @RickVelotta on Twitter.
Other 'pop-ups'
This week's temporary casino openings at the Las Vegas Club and Mermaids were the latest licensed to United Coin Machine Co. Other sites the company has worked:
Bourbon Square (Sparks)
Castaways (formerly Showboat)
Ulta NewTown Tavern
Holy Cow
Moulin Rouge
Tokyo Casino
The Beach