Las Vegas' newest resort, Lucky Dragon, is opening doors early
November 18, 2016 - 6:57 pm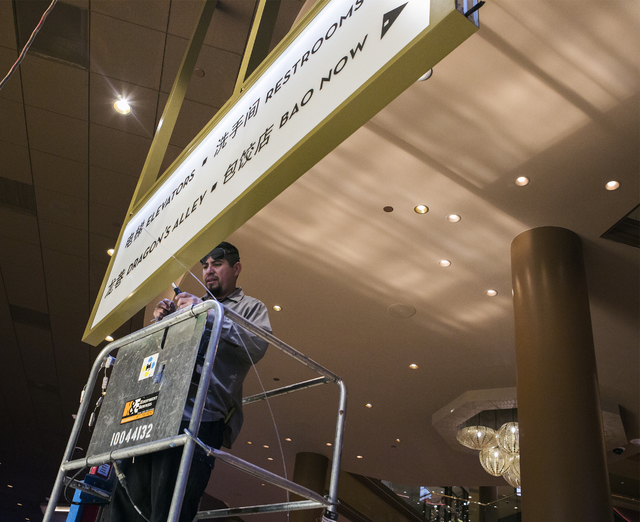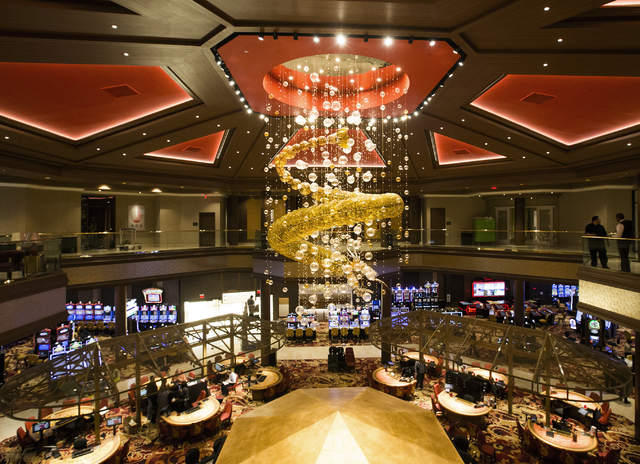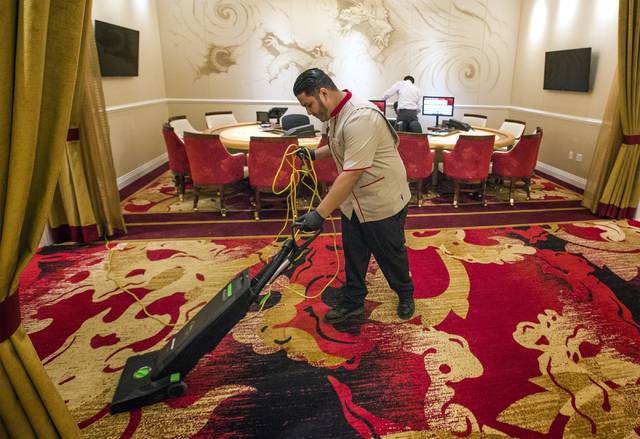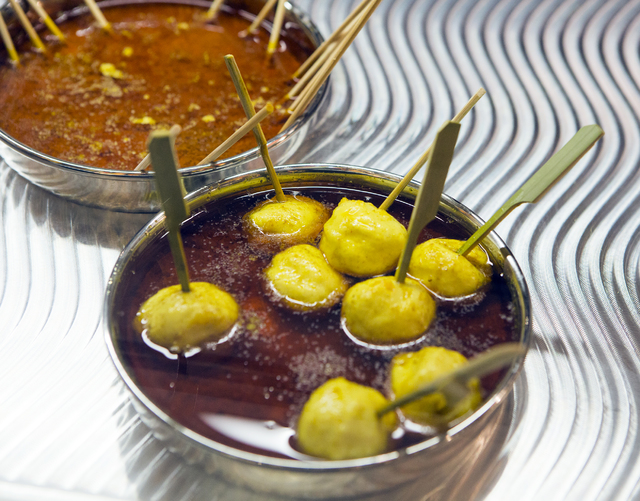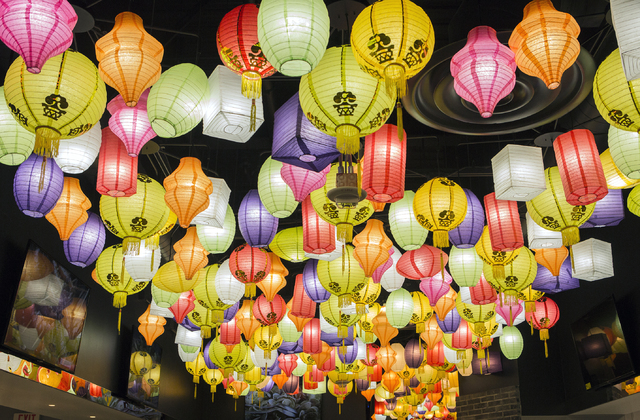 The public will get a chance to see that 1¼-ton glass dragon sculpture at the Lucky Dragon hotel-casino a little earlier than expected.
Company officials confirmed Friday that the 200-room Asian-themed property would open at 8 p.m. Saturday, two weeks before the announced grand opening date.
A Dec. 3 grand opening with several celebratory events is still planned.
The hotel-casino, the first resort built from the ground up in Las Vegas since The Cosmopolitan of Las Vegas was completed in 2010, is on the north side of Sahara Avenue about a half-mile west of Las Vegas Boulevard.
The property's 27,500-square-foot casino with 37 table games and 300 slot machines will be ready for business as will its Chinese restaurants on the atrium level overlooking the casino floor and into the middle of the massive centerpiece dragon created to give players good luck.
"Lucky Dragon in and of itself is something completely unique, not only in Las Vegas but in the world," Chief Operating Officer Dave Jacoby said in a release.
"This one-of-a-kind centerpiece of the resort will welcome guests from around the world to our gaming floor and provide good fortune and warm hospitality to all of Lucky Dragon's guests," he said.
Lucky Dragon officials are expecting most of their business to come from local Asian players and domestic Chinese customers from the West Coast.
Even though Hainan Airlines will begin flying nonstop from Beijing to Las Vegas beginning one day before the grand opening celebration, Lucky Dragon owner Andrew Fonfa expects most hotel guests will come from California, although the property won't turn away foreign guests who want to try something different when they arrive in Las Vegas.
The property's five restaurants, where food has been prepared for onsite employees who have been training for nearly two weeks, will be a "night market," inspired by street food outlets in Taipei and Beijing.
The Jewel Kitchen will offer freshly prepared Chinese food, and there also will be a dim sum restaurant where diners can choose live seafood from a tank, a fine-dining restaurant that will serve delicacies such as abalone, Kurobuta pork and deer tendon and a grab-and-go eatery.
The centerpiece lucky glass dragon dominates the casino.
Designed and constructed by Preciosa Lighting in the Czech Republic's famed Crystal Valley region, nearly 800 employees put in 12 40-hour workweeks to create the sculpture. It took 13 days to assemble it once it arrived after a 7,000-mile journey.
Nose to tail, the dragon is 15 feet long, and its overall height is 23 feet. The sculpture has 762 individual customized glass scales.
The hotel, which houses a tea garden with its own tea sommelier, has nine floors, but the elevator skips the fourth floor because the Chinese regard four as an unlucky number.
But eight — a lucky Chinese number — is wild throughout the property.
Contact Richard N. Velotta at rvelotta@reviewjournal.com or 702-477-3893. Follow @RickVelotta on Twitter.
RELATED
Lucky Dragon seeks to carve out niche in Las Vegas market
Lucky Dragon hotel-casino near Las Vegas Strip opening Dec. 3
Lucky Dragon near Las Vegas Strip wins OK from Nevada Gaming Commission