Las Vegas resorts go big for Lunar New Year
Updated January 24, 2023 - 3:19 pm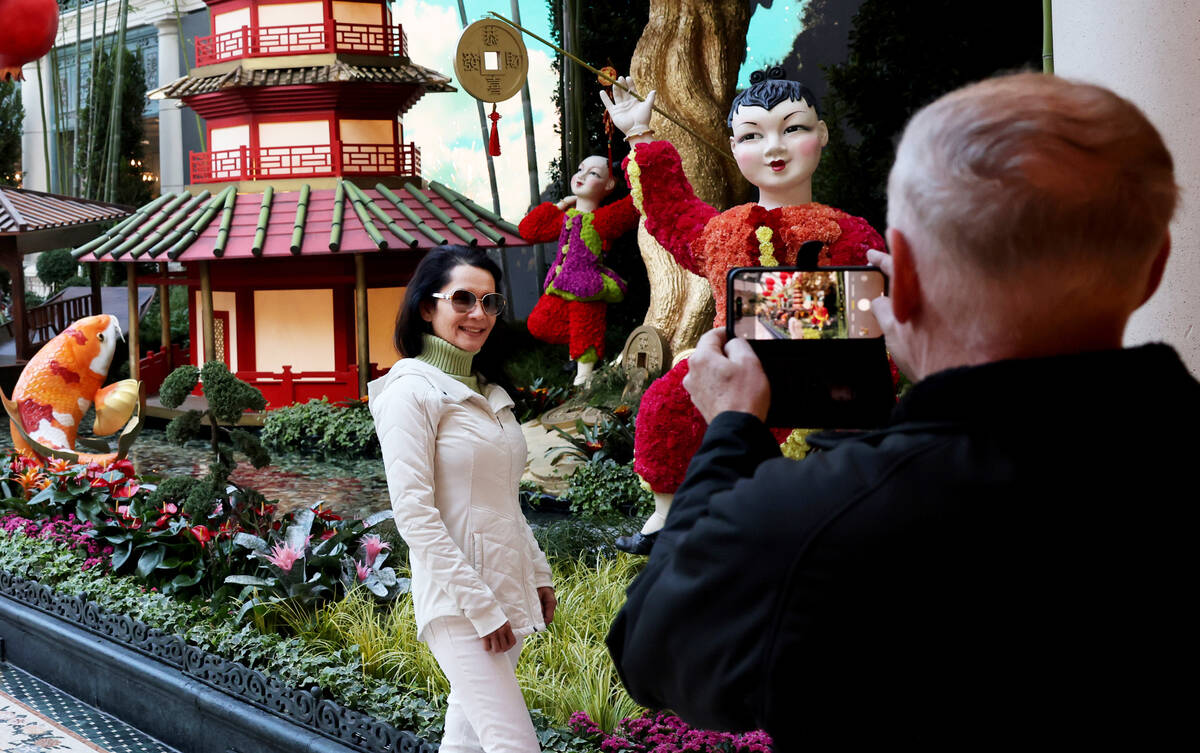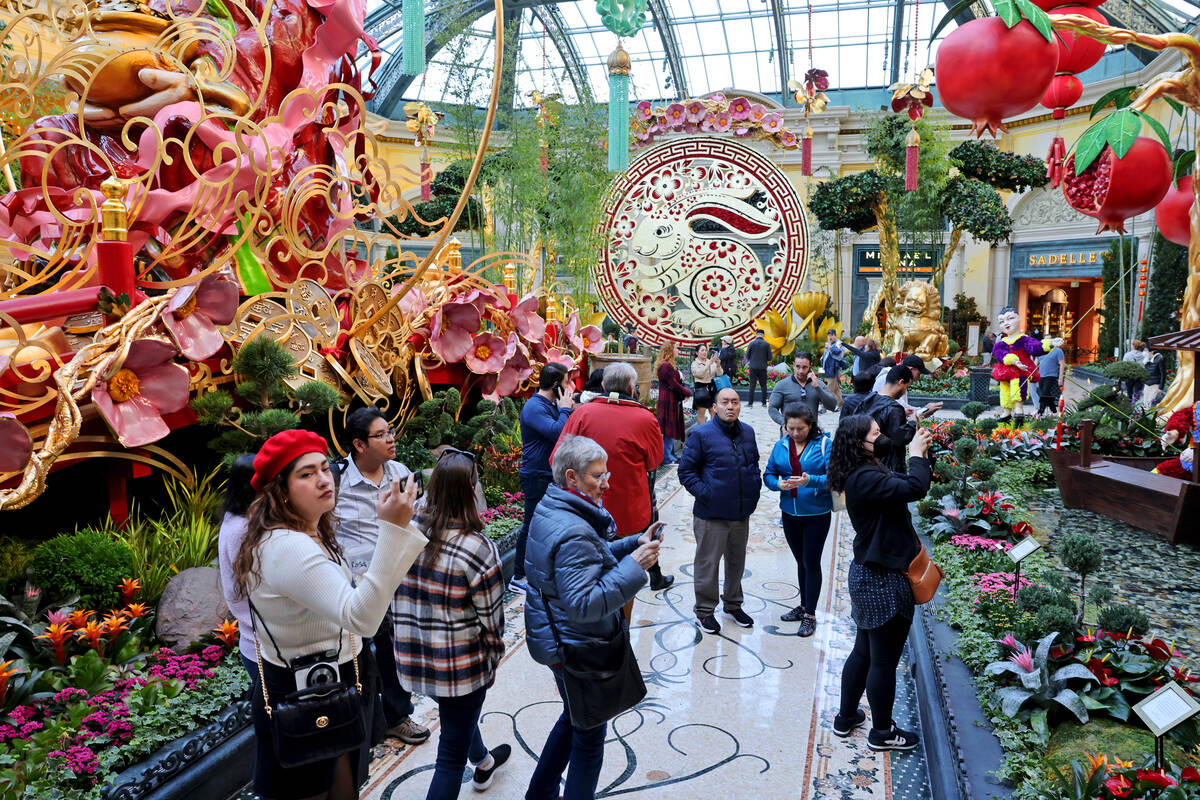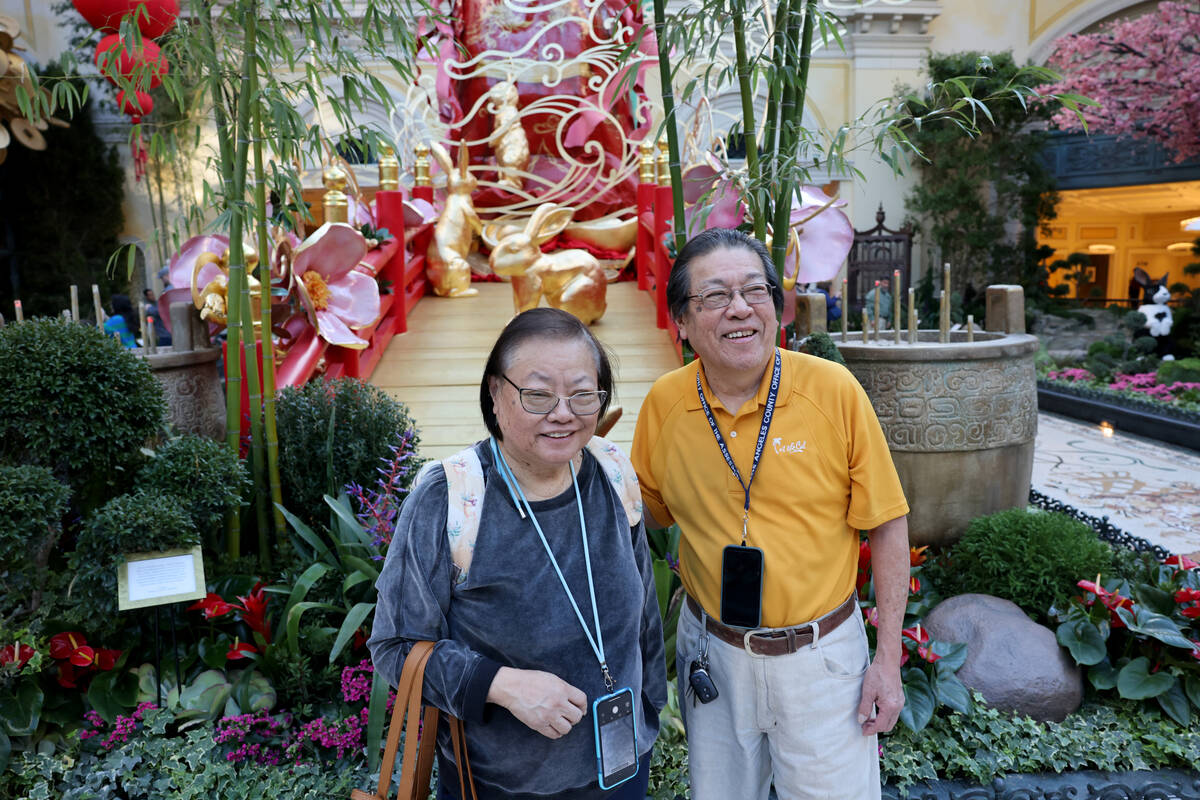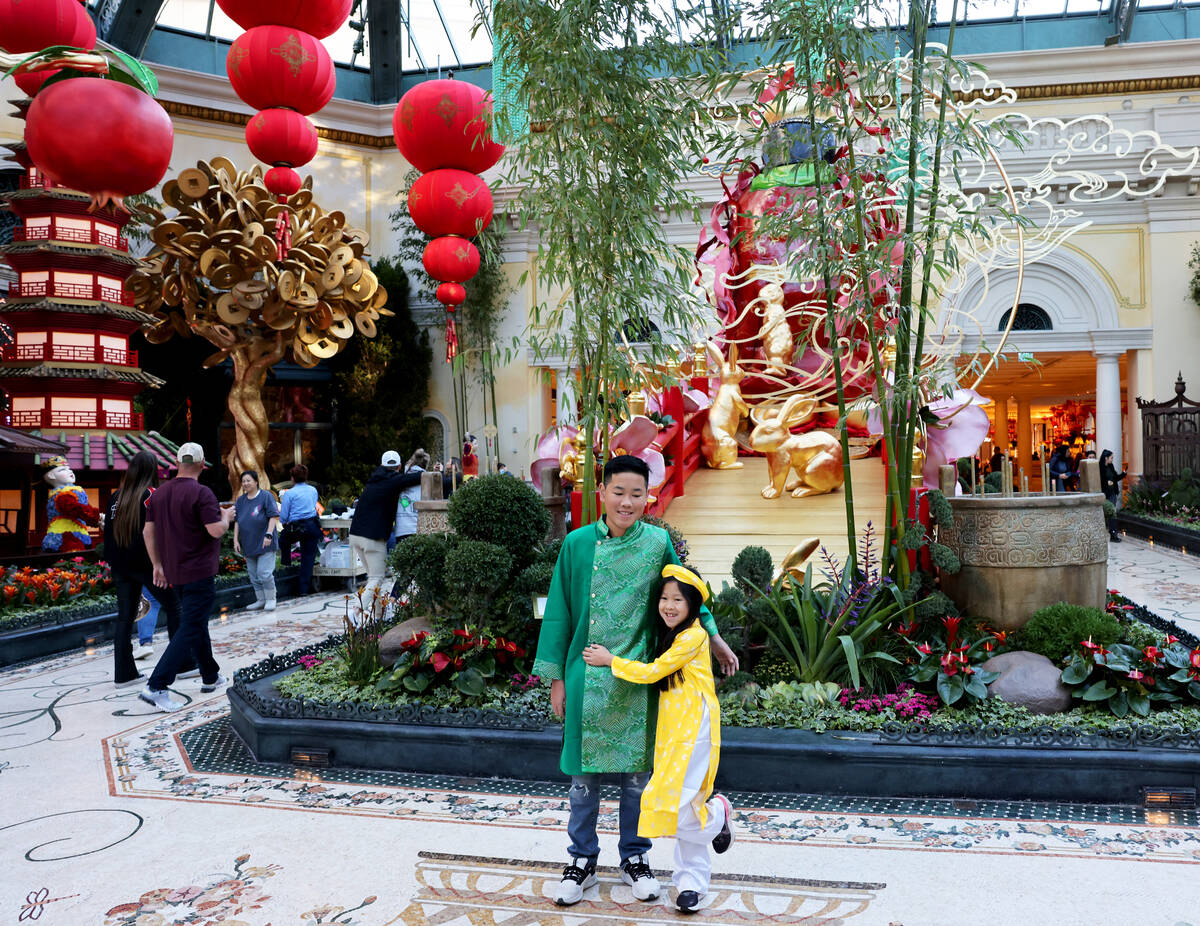 Diana Vo Kahle remembers celebrating Lunar New Year while growing up in Ho Chi Minh City, Vietnam by getting a haircut, a new wardrobe and receiving money in bright red envelopes, meant to symbolize good luck and prosperity for the new year.
Since moving to California, she has a different Lunar New Year tradition — visiting Las Vegas.
"Every year, we come here," Kahle said. "I feel like the United States is carrying everybody, and I have the opportunity and freedom so these holidays are really important to me and I always have to celebrate."
Celebrated in several Asian countries such as China, South Korea and Vietnam, the holiday is seen as a time to spend with family and incorporates traditions that invite good health, prosperity and wealth. It typically takes place for about two weeks.
Lunar New Year started Sunday, celebrating the Year of the Rabbit, but Southern Nevada's hospitality industry kicked off the celebrations last week for visitors like Kahle, who was taking in the sights at Bellagio Conservatory's Lunar New Year exhibit last week.
Businesses and hotel-casinos have been touting special events such as traditional lion and dragon dances, art installations and dining specials for tourists in town for the holiday period. But some special events may have a shadow cast over them this week following a mass shooting Sunday in Monterey Park, California, that killed 11 people at a ballroom dance club during Lunar New Year celebrations.
Celebrating the new year
A 2013 Forbes list named Las Vegas one of the best places to celebrate Lunar New Year and it's something Jan-Ie Low, executive producer at CNY in the Desert, a nonprofit promoting cultural diversity across the Las Vegas Valley, still touts.
"We pride ourselves on that because a lot of other cities, they normally have their biggest events in Chinatown," Low said. "Not knocking it at all, but it's more like, 'I'm Asian. I know what a Lunar New Year is.' Our goal is to take it outside (the neighborhood) and promote tourism and local businesses."
To do that, CNY in the Desert planned events Jan. 26-28 that takes guests to The Venetian's Lunar New Year garden display, restaurants in Chinatown and southwest Las Vegas and a parade in the Fremont East Entertainment District in downtown Las Vegas.
It's unclear how many visitors come to Las Vegas for the holiday — visitation statistics don't always capture the reason someone is in town — but Low said she often welcomed tourists from East Asia pre-COVID as some would add leisure time to celebrate the holiday while in town for conventions. Her organization now concentrates on attracting domestic tourists, since some countries still have pandemic-related travel restrictions.
"Right now, we're still getting out of it. I'm hoping by 2024 — it's the Year of the Dragon and that's a big thing — that we'll get all the tourism back to how it used to be," Low said.
Lunar New Year also presents a marketing opportunity for Las Vegas resorts such as Resorts World Las Vegas and the Palms, and it helps them encourage visitation at the beginning of the calendar.
"As a property with roots stemming from Asian culture, the Lunar New Year is an incredibly special time for us," Scott Sibella, president of Resorts World Las Vegas, said in a statement. "We are always looking for unique opportunities to bring the property to life during celebratory times, and this year we hope to provide each guest with an unforgettable experience that they can take home with them."
Perhaps one of the largest holiday attractions — literally — is at the Bellagio Conservatory, which has held an annual Lunar New Year display since its opening in 1998. This year's Lunar New Year display features a 17-foot-tall statue of Caishen, the Chinese god of wealth, and 32-foot-tall Year of the Rabbit medallion.
Last week, visitors could be seen tossing coins and unused cashout vouchers in the display's ding pots. There's also a chance for guests to book a special dining experience at a tea house-like setup called The Garden Table, set in one of the garden beds.
Lea Jonic, project manager at the Bellagio Conservatory, said it's important for the garden to display traditional symbols and motifs so that celebrating visitors notice the attention to detail and non-celebrating visitors can learn about another culture.
"We work very hard at learning the tradition and the meaning behind things to make sure it's meaningful and that our guests experience the authenticity of the stories behind Lunar New Year," Jonic said. "A lot of thought goes into it to make sure that when our Asian clientele come in they can really appreciate how much goes into each piece in the display."
McKenna Ross is a corps member with Report for America, a national service program that places journalists into local newsrooms. Contact her at mross@reviewjournal.com. Follow @mckenna_ross_ on Twitter.