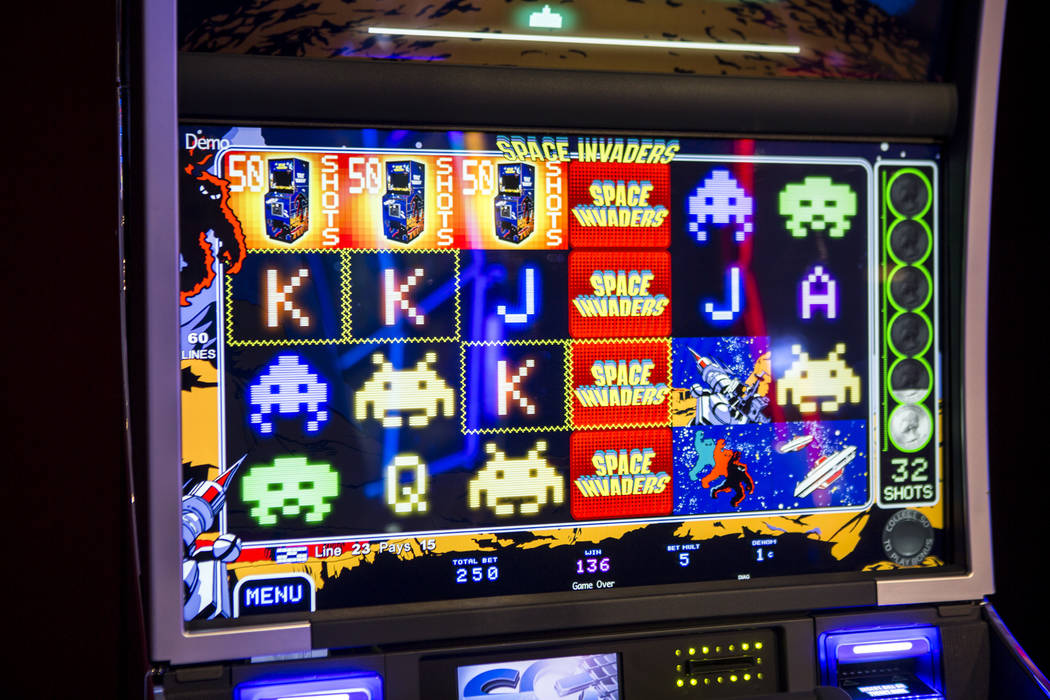 Las Vegas-based gaming equipment manufacturer Scientific Games Corp. reported a 2 percent year-over-year increase in machine sales in the normally slow third quarter, with 30 percent of those sales being U.S. and Canadian replacement units.
The increase of 899 replacement sales more than offset the lower level of shipments of equipment for new casinos and expansions, which was down 493 units, Chief Financial Officer Michael Quartieri said.
He said in the United States and Canada, Scientific sold 4,662 new gaming machines, including 3,932 replacement units, 251 units for casino expansions and 479 video gaming terminals to Illinois. He said new units had a 5 percent increase in sales price.
Scientific CEO Kevin Sheehan attributed the bump in sales to casino competitors not wanting to fall behind their peers as new technology rolls out.
Scientific dazzled attendees of last month's Global Gaming Expo with three new James Bond-themed games.
The increased sales came as the company officials, in a statement issued late Wednesday, reported increased third-quarter revenue and narrower losses.
In a conference call with investors Thursday morning, company executives said increases in their gaming, lottery and interactive segments and a favorable $2.1 million foreign currency exchange boosted revenue by 7 percent to $768.9 million.
The company reported a loss of $59.3 million, 66 cents a share, on revenue of $768.9 million for the quarter that ended Sept. 30. That compares with a loss of $98.9 million, $1.13 a share, on revenue of $720 million for the same quarter a year earlier.
A survey of nine analysts undershot revenue and loss projections with estimates of $746.8 million and 43 cents, respectively.
"We're highly energized by the progress we've made this year," Sheehan told investors during Thursday's call.
After rising as much as 3 percent during the day, shares closed up 67 cents, or 0.67 percent, at $49.28 on Thursday.
For the quarter, most of Scientific's gains came from selling replacement units.
But Sheehan sees a big opportunity ahead for Scientific as a result of its $631 million ($775 million Canadian) acquisition of Toronto-based NYX Gaming Group.
The deal, announced last month, is expected to close after the beginning of the year.
NYX offers a digital gaming and sports wagering platform that could prove valuable to Scientific if nationwide sports betting takes hold as American Gaming Association advocates hope.
The U.S. Supreme Court will hear arguments next month from New Jersey to strike down the Professional and Amateur Sports Protection Act which bans sports betting in all but three states.
Contact Richard N. Velotta at rvelotta@reviewjournal.com or 702-477-3893. Follow @RickVelotta on Twitter.
Scientific Games Corp.
Third-quarter revenue and earnings for Las Vegas-based Scientific Games Corp. (Nasdaq: SGMS).
3Q 2017 3Q 2016 Change
Revenue $768.9 million $720 million +7%
Loss $59.3 million $98.9 million +40%
Loss per share 66 cents $1.13 +41.6%