Las Vegas sports book director still going strong at 65
September 23, 2017 - 11:21 am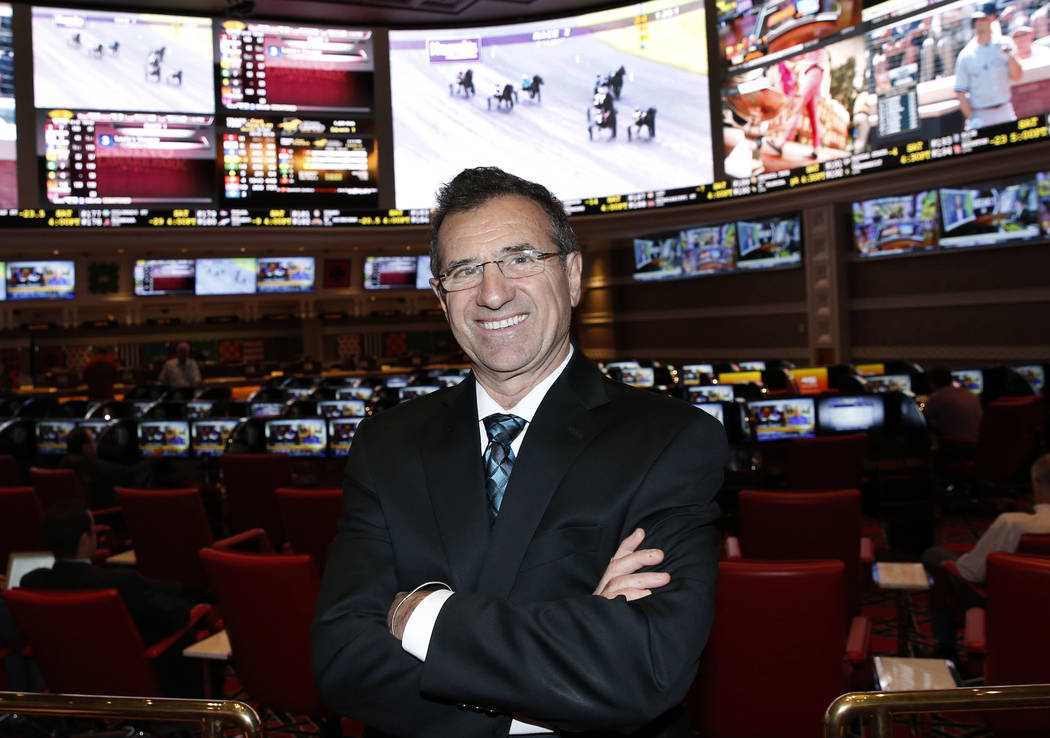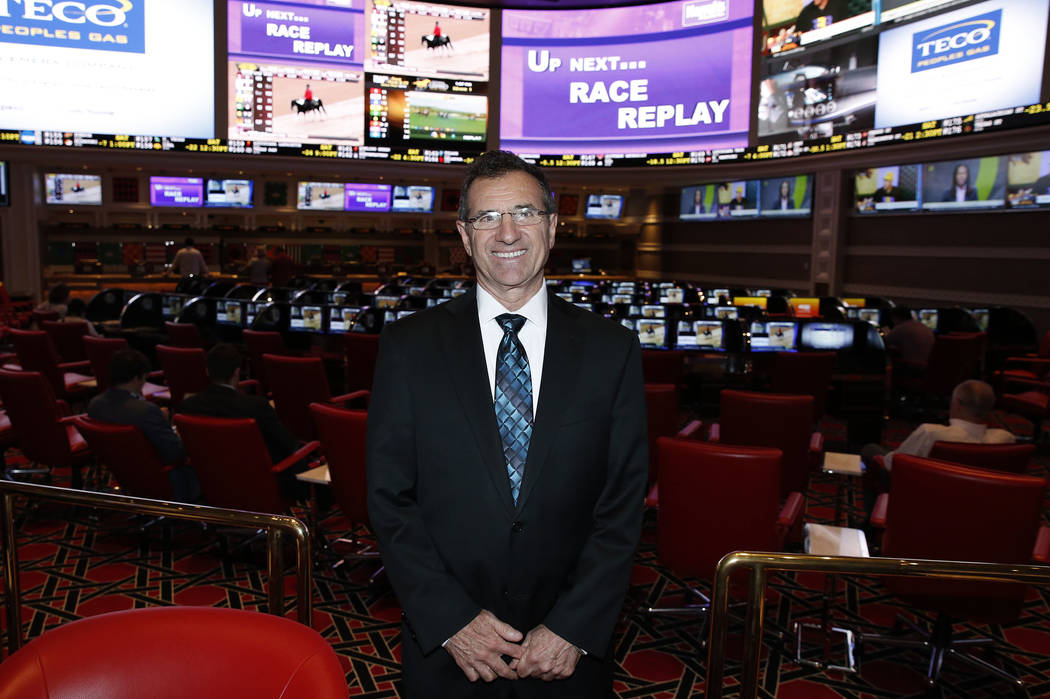 Johnny Avello will soon turn 65, but the executive director of Wynn Las Vegas' race and sports book doesn't give any indication he has retirement on his mind.
Even after 31 years in the industry, the Poughkeepsie, New York, native is still bubbling with energy about new ways to bet at the freshly renovated and expanded book.
"I am always thinking of new stuff. How to bet baseball, how to put multiple horse racing contests together with a pot,'' Avello said last month after hosting a master class, where he demonstrated for a dozen people how he handicaps races and games.
Avello plans to launch virtual horse racing in the coming months with the hope to keep his area humming on traditionally slow weekday nights. The race would be the virtual equivalent of Sigma Derby, the retro multiplayer slot game that uses a randomly generated number sequence to determine how the five horses finish.
The Wynn version would have names for the horses to make it a bit more authentic, rather than numbers as in the Sigma Derby analog version, said Avello, declining to say which company he is working with to create the game.
While virtual horse racing already exists at casinos, Avello said the brighter sports book with larger screens and integrated bar is more conducive to offering such a social game at Wynn.
"I am looking for ideas in this place at night. By 10 p.m., this place will slow down a bit, so I would like to have another form of entertainment going on here.''
Avello is more excited, though, about the prospects of offering parimutuel, virtual horse betting that incorporates artificial intelligence. He declined to elaborate, saying he hoped it could be offered in a year.
The two games, he hopes, would help revive interest in horse racing among a younger generation that has skipped equestrian sports betting to wager on basketball and football.
Horse racing bets account for only about a tenth of money over the race and sports book counter at Wynn, he said, adding that the higher hold in race mitigates the huge discrepancy.
During the recent remodeling, Wynn cut by about half the number of terminals offering live horse racing amid weak interest.
"Horse racing needs a real kick,'' Avello said. "I don't want it to die.''
New York childhood
Avello's desire to help revive interest in horse racing has roots that go back 60 years and 2,500 miles.
He grew up in an Italian neighborhood in Poughkeepsie, just two hours south of Saratoga Springs.
His father, who worked in a factory producing ball bearings, regularly took the family to the Saratoga course to place bets. Avello made his first trip at age 5.
"Mom and dad were big horse racing fans. They were more of harness people, and I became a harness guy.''
By his early teens, Avello was placing his own horse bets through a local bookie called Applejack. He would place bets of $25 using money he earned doing various odd jobs such as washing cars, working in a jewelry store and helping his uncle, a roofer. He would "square up'' with the bookie's collectors on Tuesdays.
"I think that is the reason I am in this business now. It was the kind of thing I loved to do as a kid.''
After giving a local college a try for a few years, Avello saw an ad on TV about The New York School of Gambling. He signed up for the two-year program in 1978 with the hopes of getting a job in Atlantic City to be close to family.
Though Avello completed his two-year gaming degree, there was a problem. Atlantic City casinos didn't accept students from the New York program.
He packed his belongings into a 1969 Buick Skylark, the driver's door tied shut, and headed out to Las Vegas in search of work.
Unsure if he would find work in the gaming mecca or even enjoy living in the desert city, he agreed that his wife would stay in New York until he was settled.
Insurance cold-caller
Avello immediately landed a job at the Nevada Hotel in 1979. He later moved with colleagues to the Western Hotel and then the Barbary Coast before hanging up his dealer shirt to make a career change.
"I was getting a little bored and was looking for something else,'' he said.
In 1983, he took a job selling insurance, cold-calling local companies to pitch them new policies. It wasn't easy.
"I would walk the pavement, go into stores and ask them if they had health insurance and whether I could help them. It really hardens you up when you get a lot of nos.''
Within two years, he was back working in casinos, this time writing sports tickets. A stint at the Hilton and the Sands was followed by 15 years at Bally's. Avello then joined Wynn in 2005.
Avello says his day starts at 6:30 a.m. with coffee as he peruses newspapers and websites like stats.com and bloodhorse.com to see what happened overnight in the sports world.
He oversees a team of six supervisors and 14 ticket writers with five administrative operators who manage the audio-visual experience.
Avello posts his odds on football a week in advance, the first operator to do so, generating long lines at the book on early Sunday evenings.
He later opens up the app to the football bets.
Bets placed through Wynn's app now account for 25 percent of the handle, he said.
"The app is growing in popularity. There are times when they want to bet a game and they are not going to be able to walk in here and wait in line,'' Avello said.
New ideas
Avello said he is always on the lookout for new ideas, and many people approach him with suggestions.
"I have seen a lot of ideas come across my desk. Guys come in all the time, 'I got this idea,' and a lot of it doesn't knock me out.''
Avello is optimistic about the future of sports betting mutual funds though the initial hype around them has fizzled amid cumbersome regulation.
"We have been looking at it. There is a lot of work to do. But now I am being a little more aggressive because I have had a few ideas come to me that I liked,'' he said.
Avello expects esports to be a big growth area for sports betting in the coming years, but he said he doesn't yet have concrete plans to offer it.
"I can't launch anything until I present it to the hotel. And I don't bring anything to them until I think I have something that is worth looking at.''
Contact Todd Prince at tprince@reviewjournal.com or 702-383-0386. Follow @toddprincetv on Twitter.