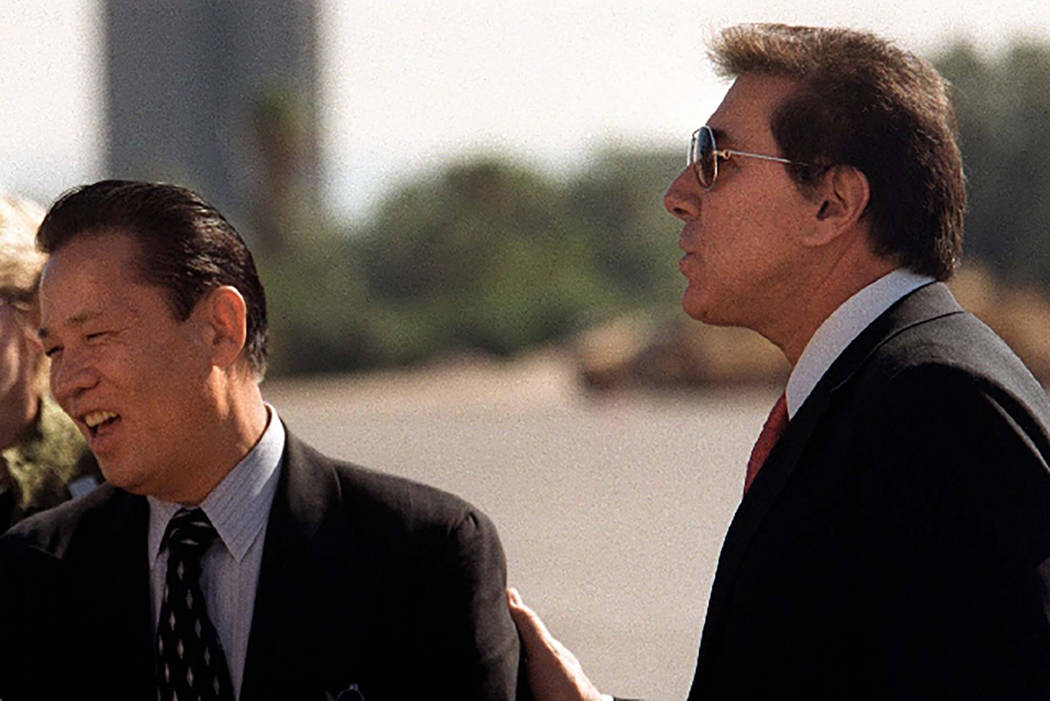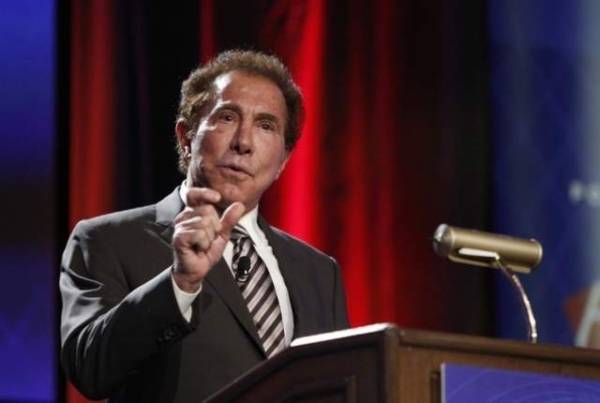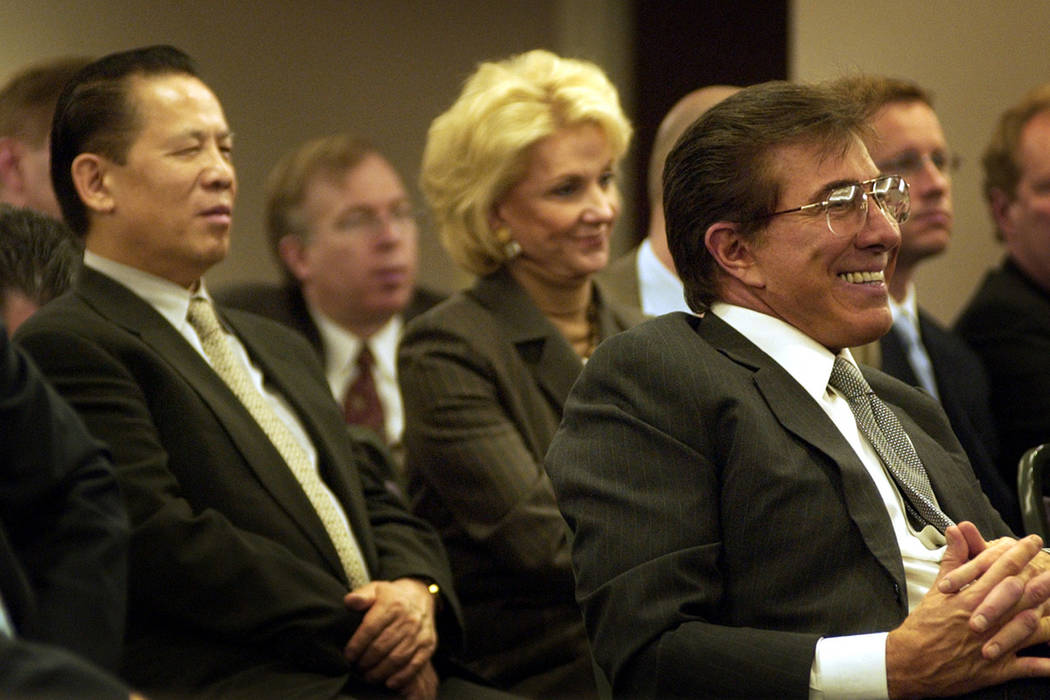 Lawyers for Kazuo Okada said the Japanese billionaire signed a consent to allow Elaine Wynn to sell her shares in Wynn Resorts on the presumption the company would lend him money.
The lawyers told District Judge Elizabeth Gonzalez in Las Vegas on Wednesday that both Chief Executive Officer Steve Wynn and General Counsel Kim Sinatra said they would seriously consider the possibility of Wynn Resorts lending the businessman money.
Sinatra told Okada in a May 2011 letter that Mr. Wynn was "absolutely committed" to a serious exploration of a company loan. Wynn later said in a deposition that he told Okada the board would "see if we can do it," according to Wednesday's testimony.
"That is the promise on which Mr. Okada relied when he signed the waiver and consent to allow Ms. Wynn to sell her shares," Okada attorney J. Stephen Peek said.
The loan never materialized, and Okada now alleges it resulted in increased financial costs for his Philippines casino project.
He is accusing Wynn and Sinatra of fraud and conspiracy in connection with the failure to lend him money.
Peek said Wynn was acting as a party to the shareholder agreement among himself, his wife, Elaine, and Okada rather than as chairman of the board when making the promise.
"A conspiracy can be found upon (Wynn's) interest in seeing that the consent and the waiver be executed giving him (Wynn) what he needed," Peek said.
Wynn's lawyer Todd Bice described the loan conversations as a "vague discussion" with no mention of dollar size, maturity or rate. There was "zero evidence" that Okada's company suffered any harm by not receiving the loan, he said.
Rather, he said, Okada's legal team was making a "Hail Mary" attempt by adding this count to the six-year court fight over the shareholder agreement.
The case is scheduled go to a Nevada jury trial in April.
"That is essentially what (Okada's legal team members) are now telling us they intend to do: 'We would like to wing it in the presence of the jury,'" Bice told Judge Gonzalez.
Okada, owner of one of Japan's largest makers of pachinko and slot machines, and Wynn have been engaged in a fight since 2012, when the Wynn board seized the Japanese businessman's stake after charges of bribery that threatened the company.
Okada helped Wynn launch his company in 2002, stepping in as the main investor in the start-up casino operator. Okada received nearly a quarter of the shares in Wynn Resorts Ltd. at the time.
When Steve Wynn divorced wife Elaine in 2010, she received half his stake in the company, making Okada the largest shareholder in Wynn Resorts.
The divorce resulted in a new shareholder agreement among the three parties. The shareholder agreement required one party to receive approval from the others to sell his or her Wynn Resorts stock.
Okada had been seeking loans in the late 2000s to complete construction of a large-scale casino in Manila but could not use his shares of Wynn Resorts as collateral because of the shareholder agreement, according to a 2012 article by The Wall Street Journal. Wynn thus personally lent Okada $60 million in 2009, the Journal said.
Okada later sought a loan from Wynn Resorts using his shares as collateral. A loan from the company would require him to step down from the Wynn board to avoid violating corporate governance laws, Sinatra told Okada, according to Wednesday's testimony.
Okada lawyer Peek said Okada understood the loans talks with Sinatra as a quid pro quo.
"It is a promise of 'If you will sign this waiver and consent allowing Ms. Wynn to sell her stock, then I will give you a loan from the company,'" he told Gonzalez.
Correction: This story has been updated to reflect the correct date on the letter from Kim Sinatra to Kazuo Okada.
Contact Todd Prince at tprince@reviewjournal.com or 702-383-0386. Follow @toddprincetv on Twitter.