Lucky Dragon temporarily shuts gaming, restaurant operations
January 4, 2018 - 10:23 am
Updated January 4, 2018 - 7:36 pm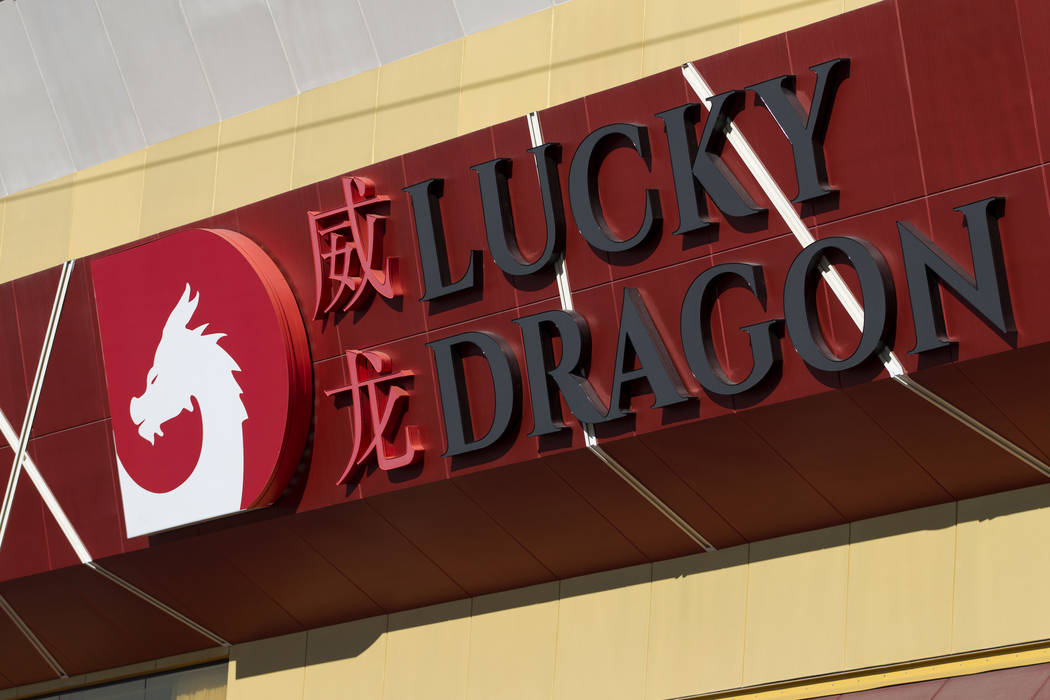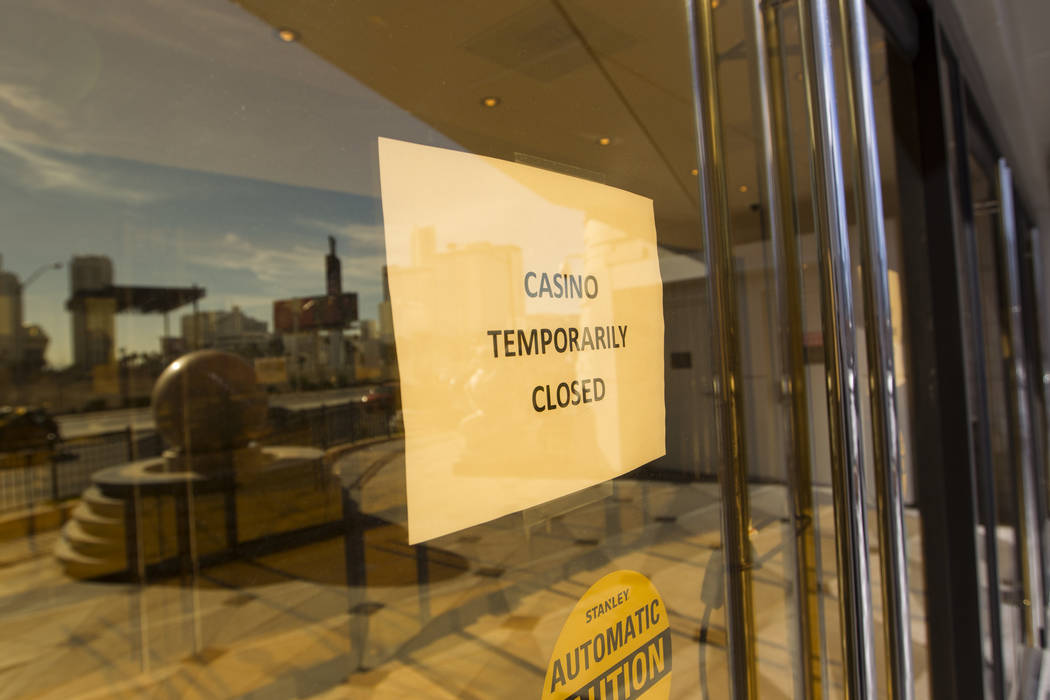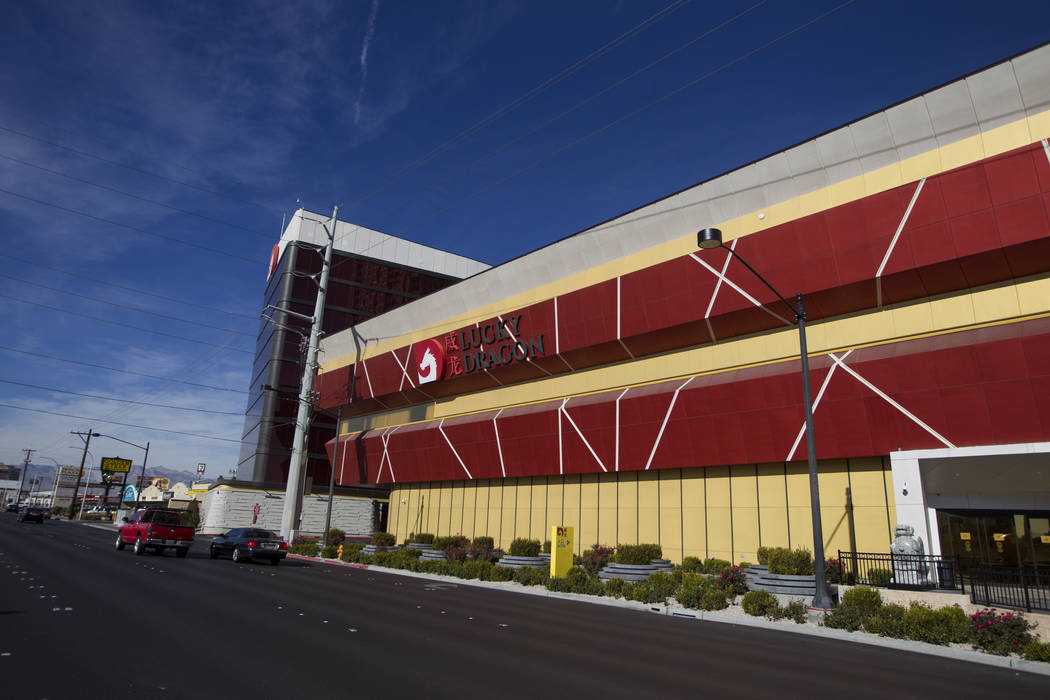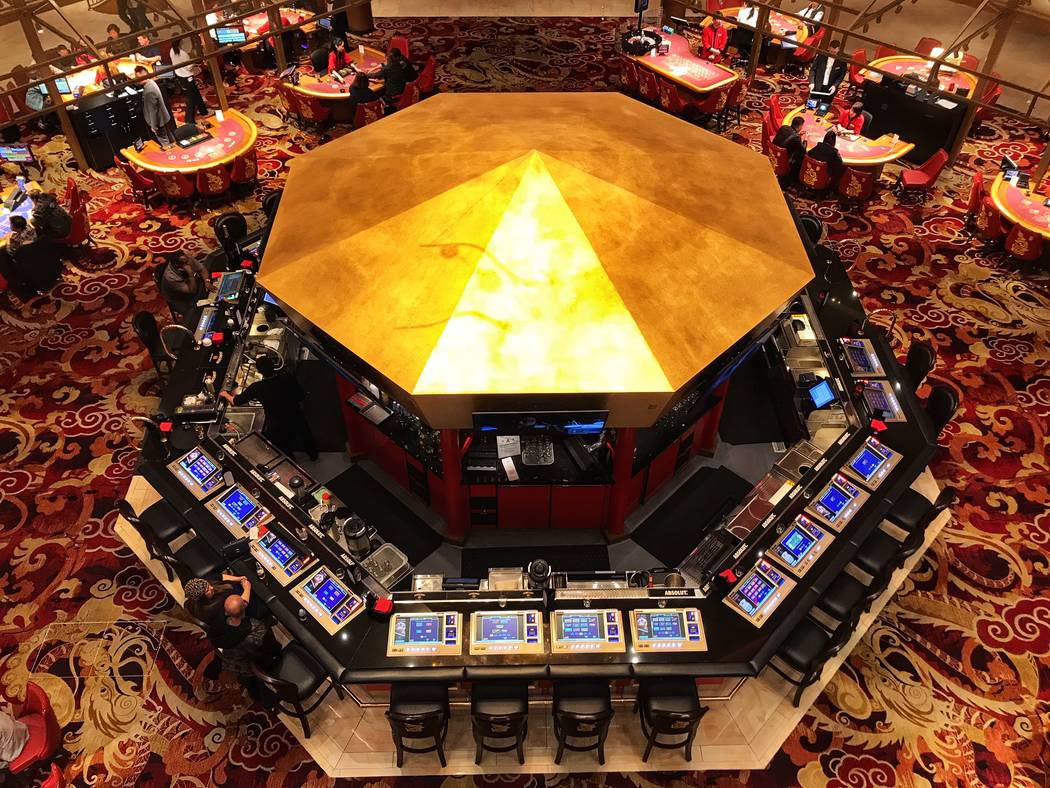 The Lucky Dragon, the one-year-old Asian-themed hotel-casino, is temporarily closing all gaming and casino restaurant operations as it struggles to attract customers.
The move jeopardizes hundreds of jobs and $60 million in loans from Chinese investors seeking American citizenship.
"Effective immediately Lucky Dragon Hotel & Casino is beginning the process of repositioning and, in doing so, will have a reduction in staff while it temporarily closes all gaming and restaurant operations," the company said in a statement Thursday morning.
The casino floor and restaurants will resume operations "within six months," the company said in the statement. The 203-room hotel will remain open, as will the gift shop and the hotel's Cha Garden restaurant and bar on the first floor.
Signs posted on the casino's entrance doors read, "Casino temporarily closed." Construction workers outside the building turned off water that spun a stone ball sculpture.
According to hotel workers, the casino closed at 7 a.m. Thursday morning. Only employees and hotel guests were allowed in the parking lot as of Thursday morning.
The hotel's 203 rooms are fully booked during CES, an international consumer electronics show that officially starts Tuesday, according to a hotel worker taking reservations over the phone Thursday morning.
The Lucky Dragon declined to say whether "repositioning" implied the casino would change its name or focus on Asian clients.
Small crowds
The boutique casino opened near the north Strip to great fanfare in December 2016 with plans to hire 800 people. But the casino never drew crowds to its small floor dominated by baccarat tables.
Just a few months after opening, the Lucky Dragon shuttered one of its restaurants and fired about a hundred people, including the general manager, to cut costs.
The property's founders sought to tap the fast-growing Asian and Asian-American middle-class populations in Las Vegas and on the West Coast.
Nearly 6 million people of Asian ethnicity live in California, while more than 200,000 live in Clark Country as of July 2016, according to the U.S. Census Bureau. Los Angeles, a big feeder market, is just a four-hour ride from Las Vegas.
While the strategy seemed credible, it nonetheless put the Lucky Dragon in direct competition with bigger players like Boyd Gaming and Station Casinos for the lucrative, local Asian client.
Industry consolidation
And the launch of a stand-alone casino was running counter to the gaming industry's growing trend of consolidation.
Casino operators have been acquiring smaller competitors at a record pace over the past three years to widen their customer bases, cross-sell their properties and lower costs amid sluggish industry growth. The Lucky Dragon had to build its customer database from scratch.
"It is tough to compete in Las Vegas against major operators that have been around a long time," said John DeCree, an analyst at Union Gaming. "It takes a while to ramp up a new casino. If you don't have deep pockets, it could be difficult to keep operating."
It could not vie with Boyd and Station on generous food comps, nor did it offer a diversity of amenities, Asian gamblers in Las Vegas told the Review-Journal last month.
SLS Las Vegas, located just down the street from the Lucky Dragon, stepped up its efforts to attract local Asian players around the time the Lucky Dragon opened. SLS began offering weekly baccarat prizes of up to $30,000 in promotional chips, the players said. Boyd's Gold Coast, a favorite among local Asian players, added more baccarat tables and prizes as well.
A narrow choice of casino games may have also squeezed the Lucky Dragon's revenue generation, DeCree said. The casino generated the majority of its revenue from baccarat, which DeCree said is "low margin and very volatile."
500 employees, EB-5 funding
The Lucky Dragon had more than 500 full-time and part-time employees as of December. The company did not say how many people would temporarily lose their jobs.
Laid-off staff will be able to return once the casino reopens, the company said in the statement.
The Lucky Dragon was funded with $60 million in loans from 120 Chinese families seeking a permanent green card through the EB-5 program.
Under the program, foreign investors can receive permanent green cards if they invest $500,000 in at-risk projects that create 10 jobs. EB-5 investors are generally willing to accept a nominal interest rate in order to receive the green card.
The Lucky Dragon investors face the prospects of losing their money and right to a green card if the project fails.
Contact Todd Prince at tprince@reviewjournal.com or 702-383-0386. Follow @toddprincetv on Twitter.