Macao retains reign as world's top casino gaming destination
Updated May 1, 2023 - 7:16 pm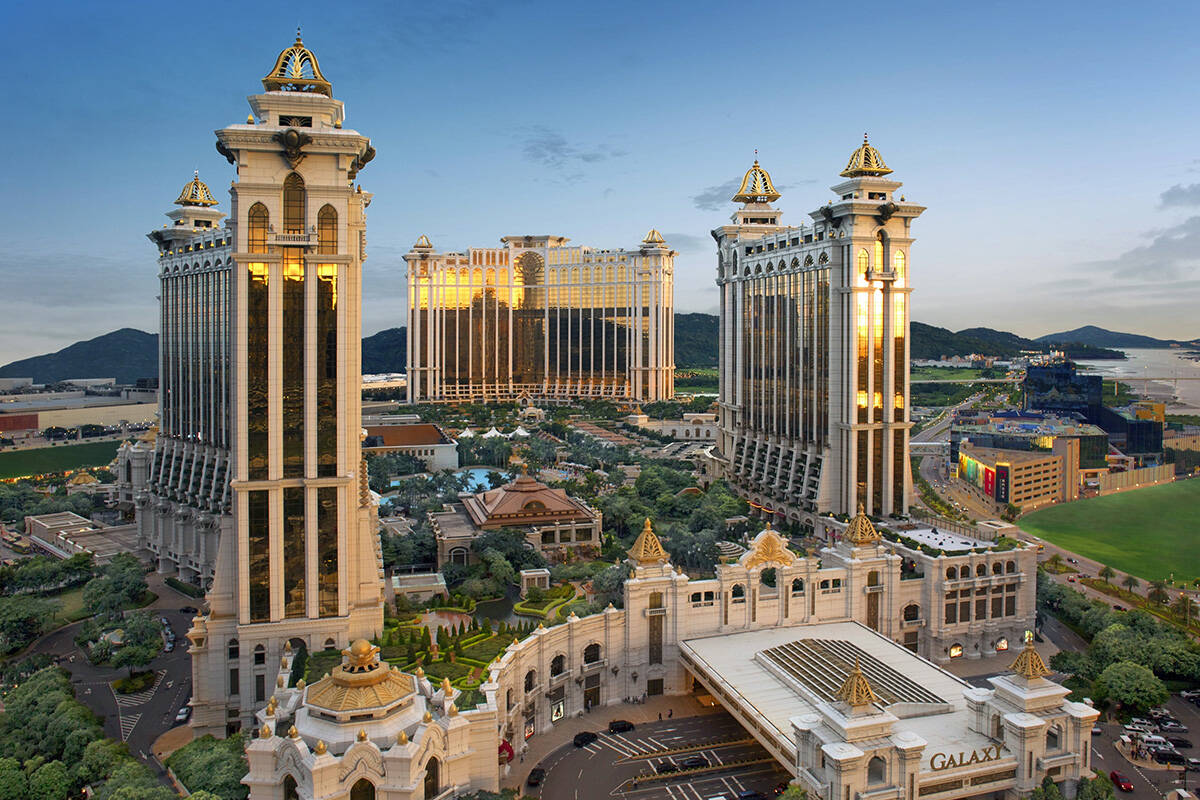 Gaming revenue in Macao soared to a post-pandemic high of $1.8 billion in April, solidifying the region's position as the world's top gambling destination.
Macao's Gaming Inspection and Coordination Bureau on Monday reported a 449.9 percent increase in gross gaming revenue compared with April 2022. By comparison, Nevada reported its best April ever in 2022, winning $1.1 billion from players.
It was welcome news for the three Las Vegas companies operating in Macao: Las Vegas Sands Corp., Wynn Resorts Ltd. and MGM Resorts International.
New York-based gaming analyst Joe Greff said in a report to investors Monday that the gaming revenue bodes well for May, since China is in the midst of a five-day Labor Day holiday that runs from April 29 through Wednesday.
"We continue to think that our thesis of all roads lead to Macao is very much intact, given steady, sequentially growing recovery that is still in its relatively early innings (market opened on Jan. 8)," Greff said in his note to investors.
Greff explained that the Labor Day holiday was a four-day event in 2019. He added that visitation for the first two days of the holiday was solid, with a run-rate of $134,000 per day, or 84 percent of the average $159,000 per day during the 2019 holidays.
April gaming win for Macao's 39 casinos was 62 percent of pre-pandemic levels, which Greff said compares favorably to the 45 percent recovery experienced in the first three months of 2023.
Stock shares of the three Las Vegas companies operating in Macao were near 52-week highs Monday.
Sands, Macao's market leader with five properties, reported a 52-week high of $63.99 a share on Friday, and ended trading Monday at $64.86, up 1.58 percent.
Wynn shares were near to its 52-week high, ending at $115.60, up 1.16 percent, on Monday. It owns three properties in Macao.
MGM, which is in a partnership with its ownership of two resorts in Macao, was also close to its 52-week high share price ending the day at $46.04, up 2.49 percent.
Sands executives said in their April 19 quarterly earnings call that they remain bullish on the return of business in Macao and would continue to invest there and in Singapore.
MGM held its first quarter earnings call with investors Monday, while Wynn is expected to report its earnings later this month.
The Review-Journal is owned by the Adelson family, including Dr. Miriam Adelson, majority shareholder of Las Vegas Sands Corp., and Las Vegas Sands President and COO Patrick Dumont.
Contact Richard N. Velotta at rvelotta@reviewjournal.com or 702-477-3893. Follow @RickVelotta on Twitter.