Macau gaming revenue, trade war pause helped some Las Vegas casinos
December 3, 2018 - 6:18 pm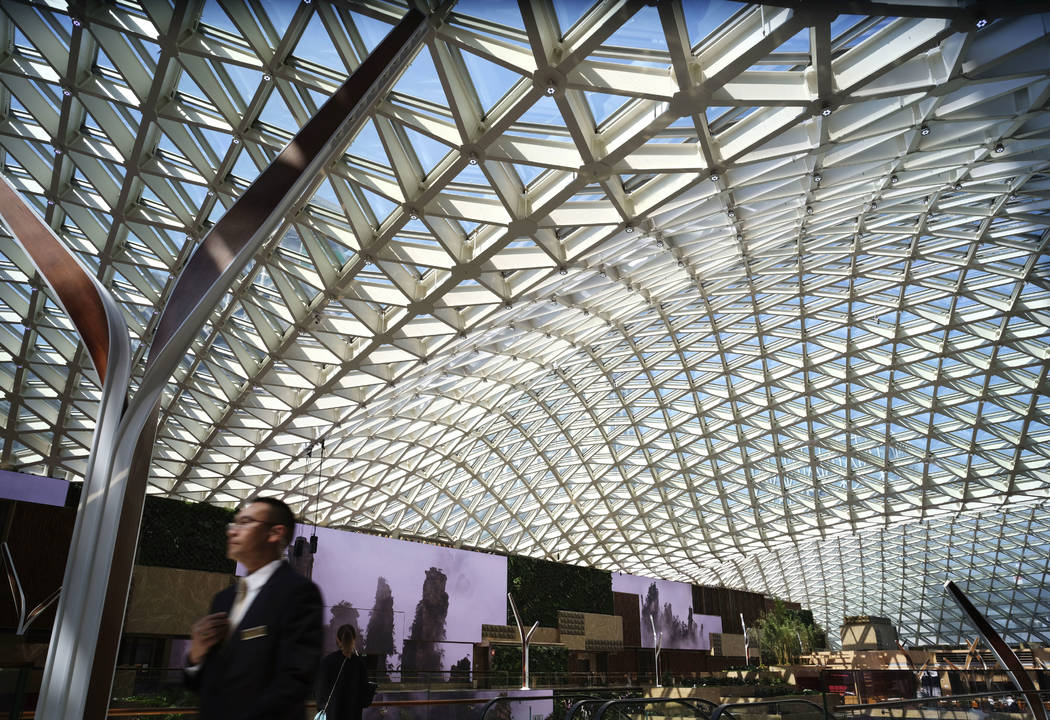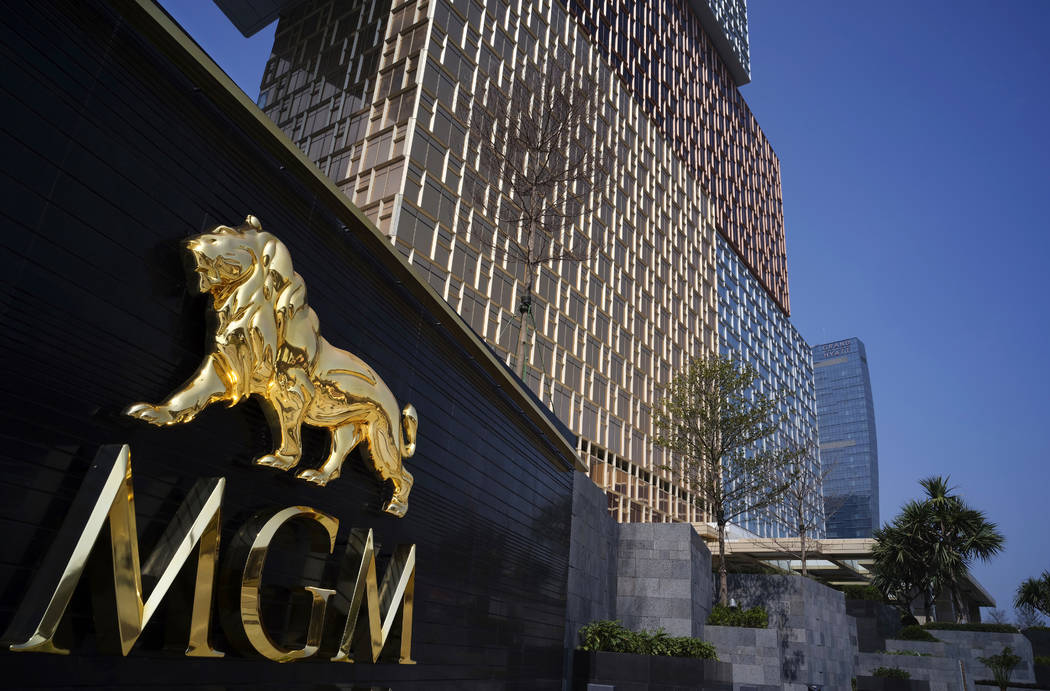 The holiday season is off to an early start for some Las Vegas casino operators.
Companies with operations in Macau were presented with a double dose of good news as the U.S. and China announced a pause in their trade spat and Macau gross gaming revenue growth accelerated.
Shares of Wynn Resorts, Las Vegas Sands Corp. and MGM Resorts International rallied Monday to their highest levels in at least four weeks.
Shares of Wynn Resorts jumped 9.5 percent to $119.79, while Sands advanced 6.1 percent to $58.34. Both Wynn Resorts and Sands generate more than half their earnings from Macau.
MGM Resorts rose 3.9 percent to $28.02. MGM generates about 16 percent of its earnings from Macau.
However, Wall Street analysts warned that the seasonal cheer for gaming stocks may be short-lived. Macau VIP growth continues to slow, and expiration dates are approaching for Macau gaming licensees held by Wynn Resorts, Sands and MGM.
Macau rebound
The first gift for the Las Vegas casino operators came from Macau's Gaming Inspection and Coordination Bureau. The bureau announced Saturday that November gross gaming revenue accelerated to 8.5 percent compared with the same month a year earlier. That beat Wall Street forecasts of 4 percent growth.
Macau gross gaming revenue growth had been surging for nearly two years through April, helping shares of Wynn Resorts to double in value over that time. Growth slowed sharply in May, when the U.S. and China threatened to slap tariffs on each other's goods. It continued to decline as those threats became a reality.
Gross gaming revenue growth tumbled from a high of 36 percent in January to just 2.6 percent in October, led lower by VIP players.
Brian McGill, gaming analyst at Telsey Advisory Group, tossed cold water on the November data, saying the beat was mainly driven by higher hold as well as an extra Friday this year compared with November 2017.
"The bottom line here is that despite a modestly impressive headline number for November, neither the underlying demand trends nor the regulatory outlook and competitive environment seem conducive for current Macau operators," the analyst said in a note Monday.
Stifel analyst Steven Wieczynski disagreed, saying the Macau market "continues to hold up better than the 'fear' that is associated with it."
Trade truce
Stocks also reacted positively to a Saturday announcement from President Donald Trump and President Xi Jinping of China. They agreed during the G-20 meeting in Buenos Aires, Argentina, to pause the escalation of the trade fight between their two nations for 90 days.
This year, Trump imposed an import tax of 25 percent on $50 billion in products, then hit an additional $200 billion worth of goods with 10 percent tariffs.
The imposed tariffs have steepened an economic slowdown in the world's second-largest economy and sent global stocks — including shares of Macau gaming operators — tumbling amid fears the spat would intensify.
It nearly did. Those 10 percent tariffs were scheduled to ratchet up to 25 percent on Jan. 1 if Trump and Xi failed to strike a deal in Buenos Aires.
Under the terms reached Saturday, Trump agreed to delay the scheduled U.S. tariff increase for 90 days while the two sides negotiate over the administration's technology-related complaints.
In return, China agreed to buy what the White House called a "not yet agreed upon, but very substantial" amount of U.S. products to help narrow America's gaping trade deficit with China.
License renewal
The bigger concern for the three Las Vegas operators is not the Macau growth outlook or the trade war, Jefferies analyst David Katz said, but the approaching expiration of their Chinese gaming licenses.
MGM Resorts' license expires in 2020, while those for Las Vegas Sands and Wynn Resorts end in 2022. This is the first time gaming licenses are terminating for Macau operators, and Chinese authorities have not indicated how they will handle the re-bidding process.
The Review-Journal is owned by the family of Las Vegas Sands Corp. Chairman and CEO Sheldon Adelson.
Contact Todd Prince at 702-383-0386 or tprince@reviewjournal.com. Follow @toddprincetv on Twitter. Las Vegas Review-Journal staff writer Bailey Schulz and The Associated Press contributed to this report.