Massachusetts gaming regulators give time frame on Wynn decision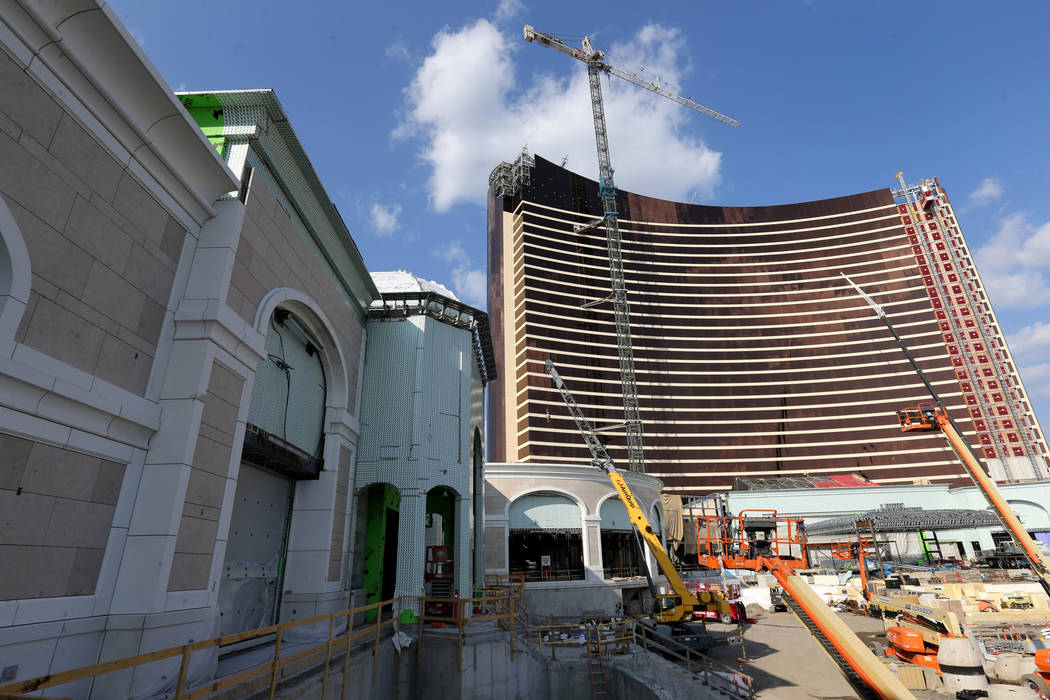 Massachusetts gaming regulators expect to hold a hearing on the suitability of Wynn Resorts Ltd. to have a gaming license during the first two weeks of December, a Massachusetts Gaming Commission official said Thursday.
The commission has been investigation allegations since January that former Wynn Resorts Chairman and CEO Steve Wynn sexually harassed and assaulted female employees over several decades. Wynn has denied all allegations, but stepped down from his executive roles with the company in February and sold all his stock since.
After the commission holds the hearing, the body could decide to fine the company, suspend or revoke its license, or take no action at all.
Wynn Resorts doesn't operate a casino in Massachusetts but is building the $2.5 billion Encore Boston Harbor resort that it intends to open in June in Everett, just outside Boston.
Nevada's Gaming Control Board also has an investigation of Wynn in progress, but it's unclear if and when it would take action. The board of directors of Wynn Resorts also completed an internal investigation of the matter and has not disclosed its findings.
Edward Bedrosian, executive director of the Massachusetts Gaming Commission, said Thursday copies of a report compiled by the Investigations and Enforcement Bureau — expected to be hundreds of pages long — is nearly complete and wouldn't be made public until the adjudicatory hearing begins.
Redactions possible
Bedrosian said the commission's legal staff would review the report and determine if any of its content would need to be redacted to conform with state public records laws.
Wynn Resorts also would receive a copy of the report so that its executives could prepare a response to the Investigations and Enforcement Bureau's hearing presentation.
"Once all this prehearing preparation is done and you as commissioners have had time to hear and decide any pretrial motions and have time individually to read the report and the necessary exhibits and the parties are adequately prepared for their presentations, the legal division led by general counsel (Catherine) Blue will work to schedule the actual hearing," Bedrosian said Thursday in his update.
"It would be at the beginning of the actual hearing that the report with any redactions would be made public," he said. "With all that in mind, I anticipate and hope that we can have any prehearing motions again, if any, heard sometime in November with the actual hearing happening sometime the first two weeks of December."
Representatives of Wynn had no comment Thursday on the commission's announced procedures.
Massachusetts' procedure
In earlier briefings, Bedrosian has said it would be up to the commission — currently with four members following the resignation of Chairman Stephen Crosby — to determine if they want to schedule the hearing in a single day or if they would spread it over multiple days.
Steve Wynn steered the company through the Massachusetts licensing process, receiving final approval in 2014.
The Massachusetts disciplinary process is markedly different from Nevada's.
State Gaming Control Board Chairwoman Becky Harris earlier this month said the three-member Control Board could meet privately to discuss the findings of the board's Investigations Division and determine if the company had violated any laws or regulations. If they determine it has, the board would request the state attorney general's office to draft a complaint that would be considered by the Nevada Gaming Commission.
Contact Richard N. Velotta at rvelotta@reviewjournal.com or 702-477-3893. Follow @RickVelotta on Twitter.