Massage therapist sues Steve Wynn alleging sexual harassment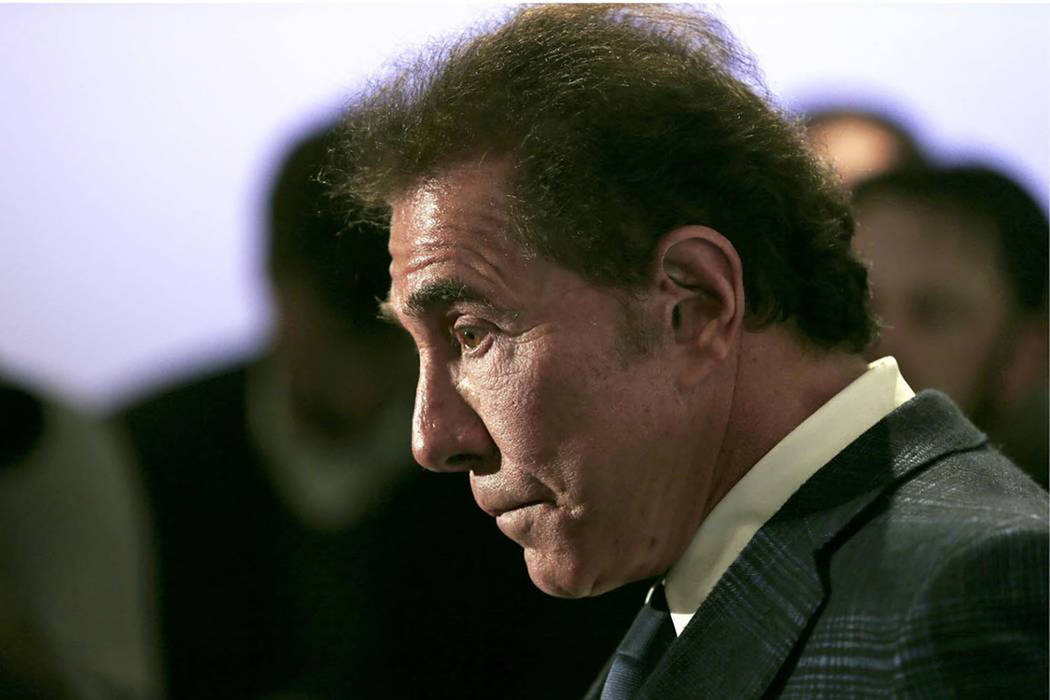 A former massage therapist filed a civil lawsuit Wednesday against disgraced casino developer Steve Wynn, alleging that he frequently used "his immense power to coerce (her) to perform sexual favors."
Lawyers for the 49-year-old woman, identified in the complaint filed in Clark County District Court as "Jane Doe," wrote that her encounters with the billionaire began as recently as 2011, when he started booking regular appointments with her in his office, while the door was locked and guarded by security and dogs he said would attack on command.
"Wynn began mentally and emotionally grooming plaintiff for his true intentions; leveraging his immense power to coerce plaintiff to perform sexual favors," the complaint filed by the Las Vegas firm Atkinson Watkins & Hoffman LLP states. "Wynn asked calculated questions of plaintiff to ensure he discovered any weaknesses he could exploit, such as her financial dependency on keeping her job."
That's when he started exposing himself during massages and showering in front of her, the complaint states.
Wynn, accused of demanding sexual favors from female employees over the last three decades, has denied any wrongdoing and blamed his ex-wife for leading a campaign that resulted in an "avalanche of negative publicity" and, ultimately, his resignation as Wynn Resorts chairman and CEO on Feb. 6.
The most recent allegations are packed in a 12-page document that includes counts of assault, battery, intentional and negligent infliction of emotional distress, breach of contract, breach of fiduciary duty, aiding and abetting from the company's board of directors, tortious breach of implied covenant of good faith and fair dealing, concert of action and civil conspiracy.
The woman alleges that Wynn forced her to perform sex acts about a dozen times in a year, and he made "unwanted advances," placing his hands in her private areas. She stated that he made "innumerable verbal propositions for sex and countless comments" about her appearance.
After each massage, he gave the woman $1,000 and told her never to reveal his demands.
Officials with Wynn Resorts could not be reached for comment Wednesday, but they have declined to comment on previous lawsuits regarding similar allegations.
The lawsuit also states the woman repeatedly told him she did not want to perform sex acts on him or see him nude.
Once he learned the woman needed to keep her job in order to provide for her children, Wynn would remove a cover towel and later would not use anything to cover his naked body.
The complaint cites a wave of media reports regarding sexual harassment allegations against Wynn, prompted by a Wall Street Journal investigation published last month.
Contact David Ferrara at dferrara@reviewjournal.com or 702-380-1039. Follow @randompoker on Twitter.