MGM casinos pay slot winners in cash on Saturday
Updated September 18, 2023 - 7:13 pm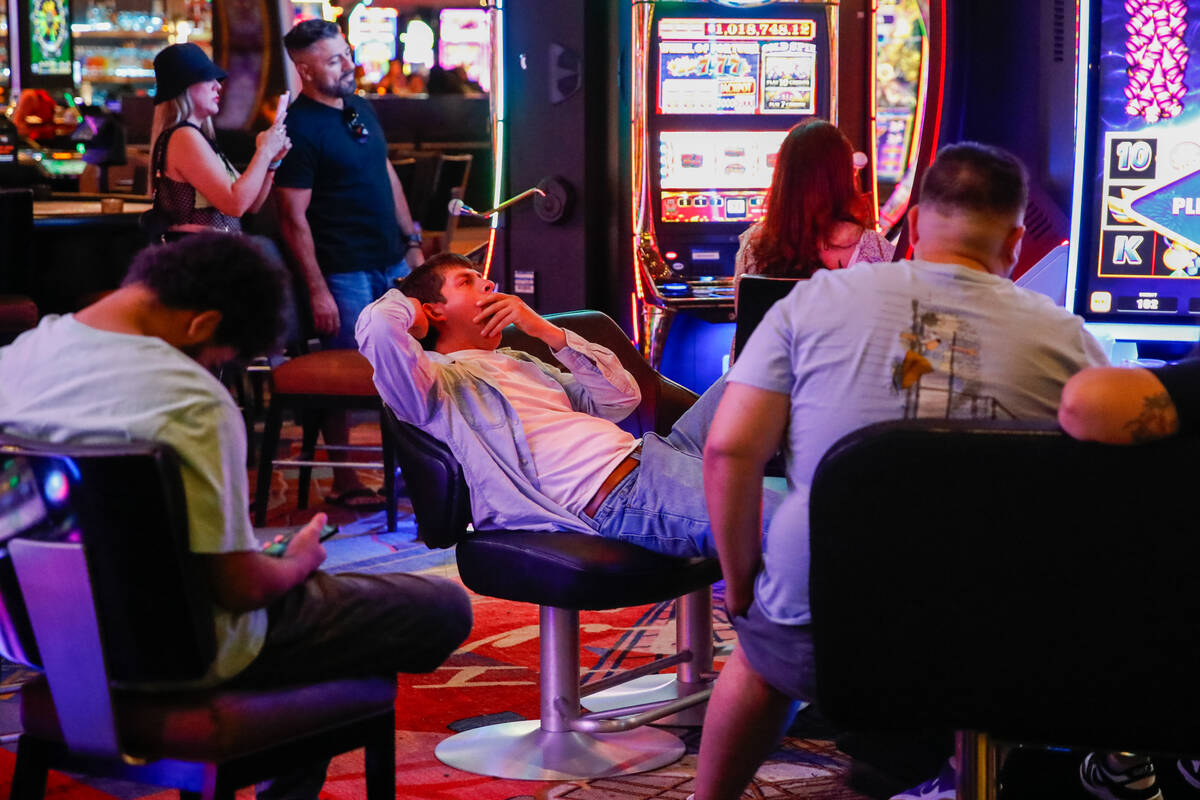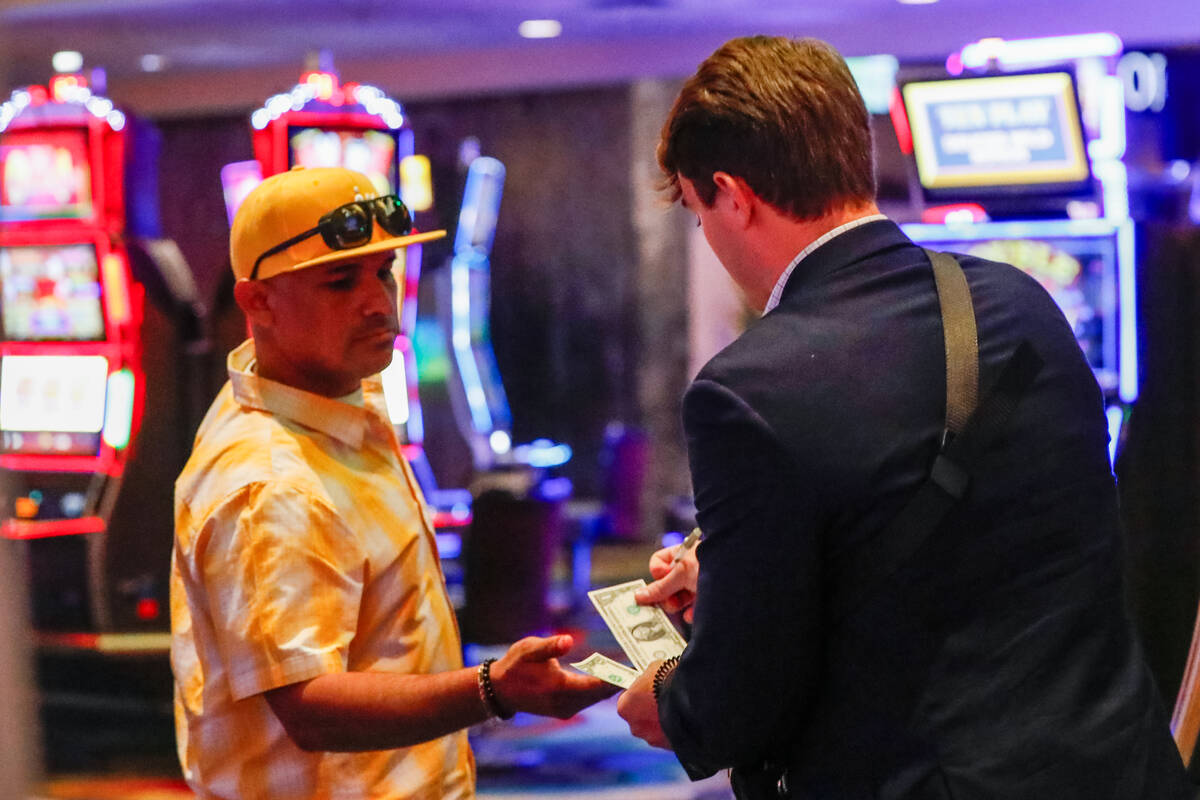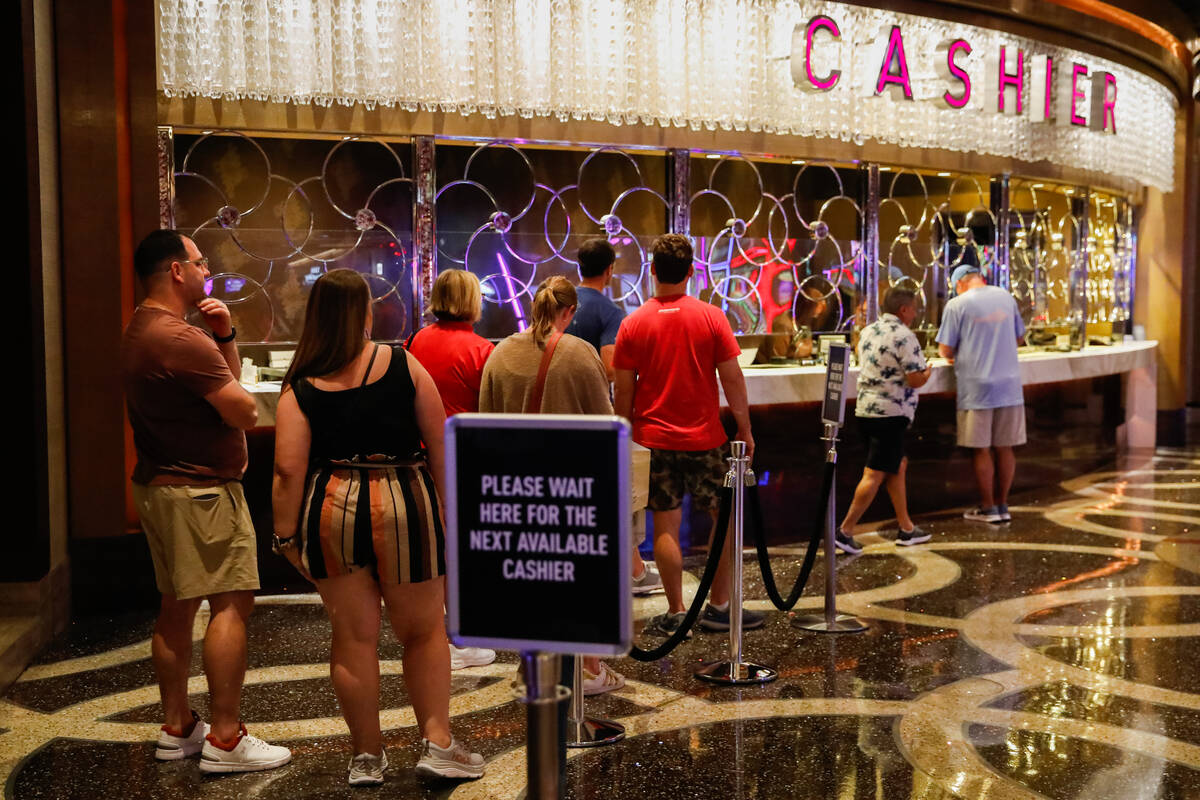 Amid carousels of large format slot machines with rolling video reels, attendants were on hand to pay out cash winnings to players at several MGM Resorts International casinos Saturday, nearly a week into a cyberattack that crippled operations at the company's properties nationwide.
Most machines were running at the MGM Grand and Bellagio on a cash-only basis early in the day, while online reservations for guest rooms were still down and patrons had to make reservations in person at the front desks of both properties.
Dozens of Bellagio slot machines were still unavailable for play in the morning, many shut down temporarily, as the computerized ticket-in, ticket-out system remained down.
Also not working was the MGM Rewards card system that gives points for customer slot play to be redeemed for extra games, food, hotel rooms, merchandise and other amenities.
Some of the machines were taken down because of the staffing it required to pay players by hand, a Bellagio slot supervisor said. A number of machines were closed down at Aria, where players were also being paid out in cash by attendants.
At a slot carousel at Bellagio, Rachel Meerbaun of Ohio didn't seem concerned as she played away at a cash-only video slot.
"I'm doing all right," Meerbaun said. "I mean, it's slightly inconvenient, but not horribly bad. Honestly, I haven't been paying much attention."
It is not known how much the dayslong cyber breach has meant to MGM's bottom line, but as far as revenue from slot machines goes, it could be significant if fewer people were able to gamble, as the machines tend to make up 65 to 85 percent of the income earned by casinos, according to Forbes magazine.
On Friday, MGM websites were once again operational and employees were paid as planned, but a spokesman confirmed that employees still did not have access to their company emails.
Two employees at Park MGM said they received their paychecks, but an Aria card dealer said their payday wasn't this past Friday, but next Friday, and wondered whether their paycheck would be impacted, despite not hearing anything from MGM about what the situation would be next week.
'Really rough'
Employees at the MGM Grand and Park MGM who did not want to be identified described the past week as rough and an all-hands-on-deck situation. One corporate MGM employee said the company has called everybody in — including those on the corporate level — to help the properties manage customers and guests and assist with slot payouts.
There has been no indication from MGM on when the current situation would be resolved and things will go back to normal, the employee said.
A security guard for the Excalibur also said the casino has called in more security on the floor since the first day, with even executives pitching in to help floor staff ensure things run as smoothly as possible.
In the MGM Grand, some customers expecting slot payouts chatted with employees and other casino workers who roamed the floor with clipboards looking for people waiting.
MGM Rewards kiosks and sports bet machines were also out while the hotel set up some temporary ATMs.
A spokesperson for MGM said Saturday that the company did not have additional statements at the time, and instead referenced a frequently asked questions page on the company's website.
'Out of our control'
Julie Fox, who came into town on Tuesday from Omaha, Nebraska, with her husband, John, to celebrate her birthday, was staying at Park MGM, but walked over to Aria for some slot play before checking out Saturday.
Similarly to Park MGM, the machine she was playing at Aria was cash-only, but Aria is a larger casino, with longer wait times for an attendant to convert her winnings to currency.
"I'd say it's a bother; it's time consuming," said Fox, who added that she and John have been coming to Las Vegas for 32 years. "But what can you do? It's out of our control."
Fox is a MGM Rewards member and was told MGM would try to make up for the points that were not counted for her gambling during their stay, she said.
But nearby at The Cosmopolitan of Las Vegas, it appeared to be business as usual. The resort's operations were acquired by MGM last year, and as a result, an employee and gamblers said Saturday that MGM's systems had yet to be fully integrated into the casino. Ticket-in and ticket-out capabilities at Cosmopolitan machines appeared to be operating normally.
Over at MGM-owned New York-New York, people were meandering the casino floor, complaining to each other about wait times for the hand payouts on slots, with some players saying they had been waiting over half an hour.
Tiffany Fleming, 41, and her son Jacob Fleming, who will turn 22 on Sunday, are staying at Harrah's for the weekend. They visited the "Welcome to Fabulous Las Vegas" sign earlier in the day and were walking back on the Strip when they decided to play slots at New York-New York to kill some time before going to the Adele concert Saturday night.
Tiffany won $113.15, while Jacob won $50.08. They estimated they waited nearly an hour to get an employee to stop by.
"It's irritating; I don't want to leave $50," Jacob Fleming said.
"They need more people working," Tiffany Fleming said. "There's no rhyme or reason to what they're doing. It seems they are more focused on fixing broken machines than getting to people sitting in front of their machines."
By Saturday evening, guests at the Excalibur lamented the waits for cashout on gaming machines, but generally understood the difficult task faced by casino workers with systems down.
Greg Caison and his friend, Jim Martin, said the waits for payouts on the machines have generally stayed at around 15 to 25 minutes thanks to casino employees patrolling the rows of games.
"It's certainly taken away from our vacation," Caison said as he sat in front of a slot machine. "But the casinos are doing the best they can to make the most out of a bad situation."
Contact Jeff Burbank at jburbank@reviewjournal.com or 702-383-0382. Follow @JeffBurbank2 on X.