MGM CEO Murren says veterans tributes are among best days of his life
October 13, 2017 - 12:09 am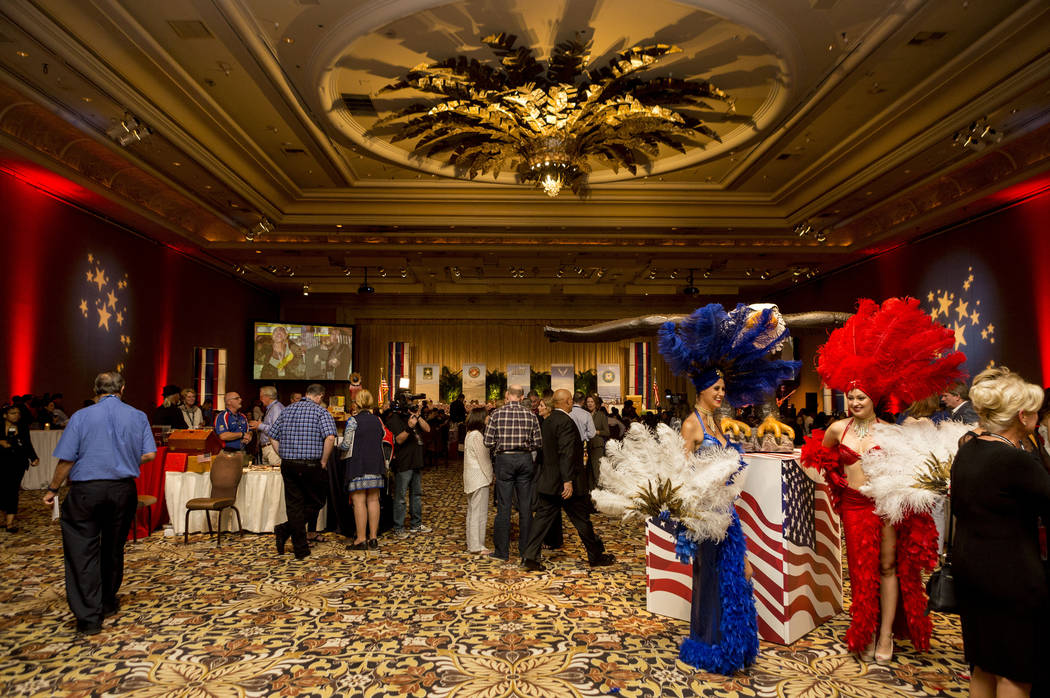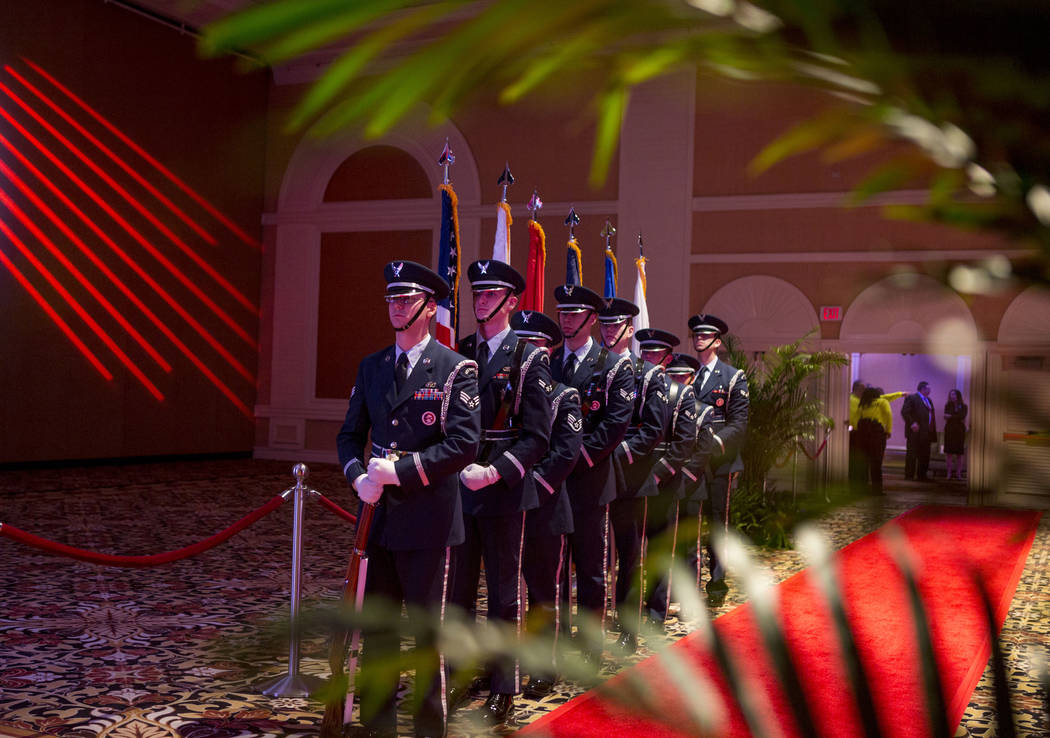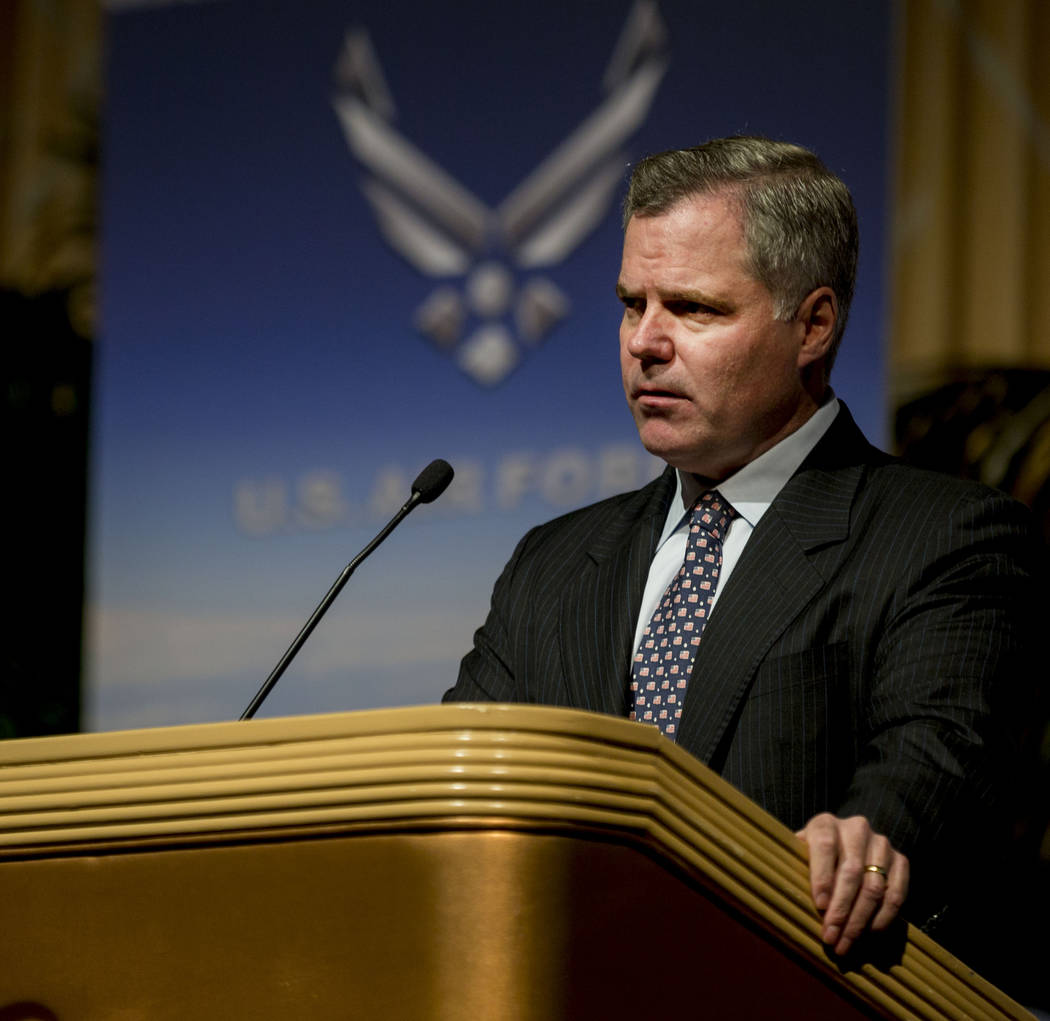 For Jim Murren, the road back to normal includes a tribute he says is annually one of the best days of his life.
The chairman and CEO of MGM Resorts International on Thursday welcomed about 80 wounded warriors and their families to The Mirage for a weekend of relaxation and entertainment for the 2017 Salute to the Troops.
"The eight years that we've been involved (in Salute to the Troops) have been eight of the best years of my life, and some of the best days have been the days I have been honored to welcome you and your colleagues that have come before you," Murren said.
Murren's best day was just 10 days removed from what had to be one of his worst days when MGM's Mandalay Bay property was in the center of the tragedy that has shattered hundreds of lives. Murren couldn't ignore that when he stood before his guests.
"Everyone in my MGM Resorts family, the entire city of Las Vegas and the United States, witnessed a despicable, inhumane act," Murren said. "But yet, there have been moments since in the days that have followed that I have seen thousands upon thousands of acts of courage, of kindness, of service. I have heard stories that have made me proud to be an American, a Las Vegan and part of this community."
Murren promised a good time at the all-expenses-paid series of events provided by MGM, American Airlines, who flew everyone in from the Washington D.C., area, and the USO of Metropolitan Washington-Baltimore.
"I know that in these darker days, we have to seek the light ,and I can assure you, as the person that runs the largest employee group in this town, that we'll make sure the lights of Las Vegas never dim," he said.
The wounded warriors saw Mirage performer Terry Fator on Thursday and have tickets to Criss Angel's "Mindfreak" at Luxor and a concert by Gary Sinise and the Lt. Dan Band. They'll also visit other Southern Nevada attractions and get helicopter tours and an indoor skydiving experience.
The veterans were welcomed to The Mirage by applause from a human "wall of gratitude" in a red-carpet entrance.
Murren said 4,000 of MGM's 78,000 employees are U.S. military veterans.
Contact Richard N. Velotta at rvelotta@reviewjournal.com or 702-477-3893. Follow @RickVelotta on Twitter.