MGM chief Murren sees no new hotel-casinos on the Strip for now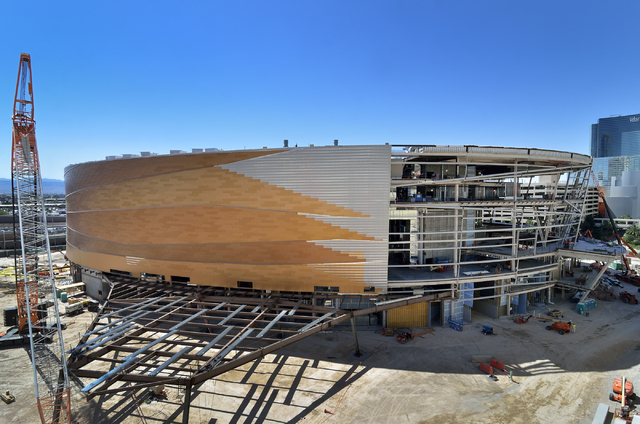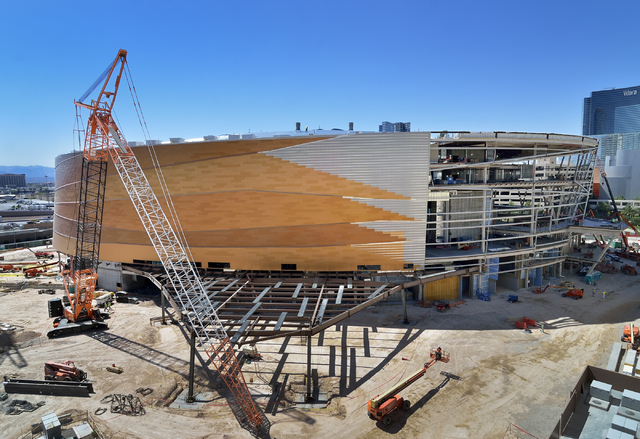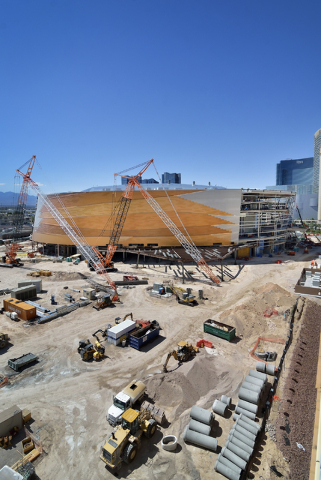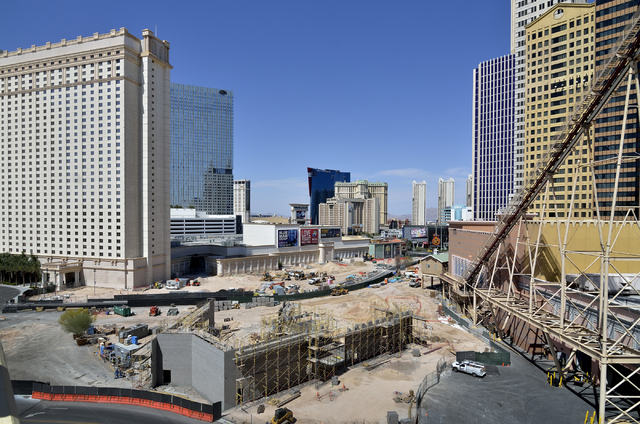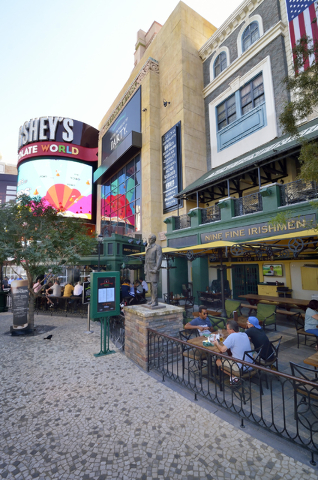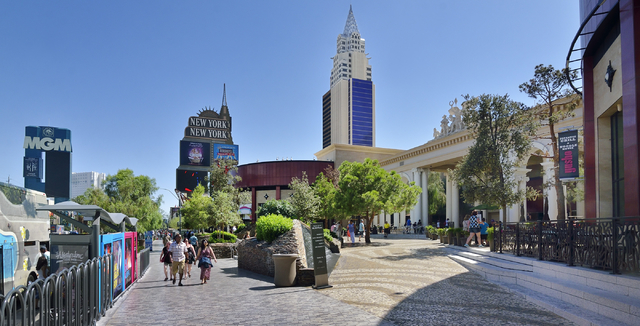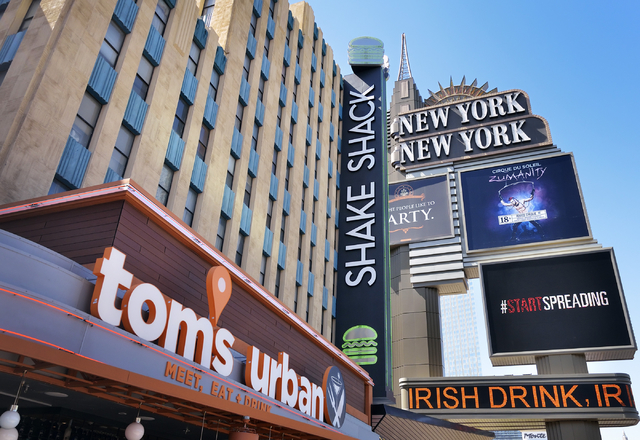 It might seem like an odd statement coming from Jim Murren, chairman and CEO of the Strip's largest casino company.
For now, MGM Resorts International — which operates Bellagio, MGM Grand, Mandalay Bay, The Mirage, CityCenter and others — is done building hotel-casinos on the Strip.
"It's not my expectation during my career here that we will build another casino resort in Las Vegas," said Murren, who became CEO in 2008. Before taking that role, he was MGM's president, chief financial officer and chief operating officer for over a decade. During his career, MGM bought Mirage Resorts, Mandalay Resort Group and built CityCenter with its centerpiece, Aria.
"I don't see the value proposition, the need and the business case that could be made," Murren said of adding a property.
MGM Resorts, however, isn't slowing. The company is the most active developer on the Strip for new restaurants, retail outlets and other entertainment attractions. The company recently built two outdoor festival grounds on previously vacant land — a 33-acre site on the Strip's north end and a 15-acre site across from Luxor. They were programmed for music events and specialty shows.
A $66 million, 350,000-square-foot expansion to the Mandalay Bay Convention Center is expected to open in August, giving the facility more than 2 million square feet of space.
The centerpiece of the company's nongaming effort is a $350 million, 20,000-seat sports and entertainment arena behind New York-New York in partnership with arena developer AEG.
The arena will anchor the Park, an outdoor retail and dining district between New York-New York and Monte Carlo.
"We're developing the type of environments that will make our buildings more popular and profitable," Murren said during an interview at Bellagio. "Everything we're doing is geared not toward the expansion of the room count or the casino floor, but the expansion of entertainment and visitation to Las Vegas. We believe that we will get the lion's share of that benefit."
Murren said MGM Resorts is more strategic in its investments. The company's nongaming attractions are a way to bring more visitors to Las Vegas and provide guests a varied experience. The attractions also fill room nights at MGM's 10 Strip resorts, which total 40,700 rooms and suites.
Murren said customers will still drop a few dollars on gaming tables or play a few coins in a slot machine. But gambling is no longer the reason a record 41.1 million visitors hit the Strip in 2014.
The company hasn't abandoned hotel-casino development outside of Las Vegas, however.
MGM has in the works an $800 million project in Springfield, Mass.; a $1.25 billion resort in National Harbor, Md.; and a $2.9 billion hotel-casino on Macau's Cotai Strip.
A WINNING HAND
Wall Street likes the MGM Resorts story.
Stifel Nicolaus Capital Markets gaming analyst Steven Wieczynski said the company's focus on the Strip helps MGM Resorts weather the downturns in Macau. Less than one-third of the company's 2014 revenue of $10.1 billion came from Macau.
"The Strip's overall health continues to steadily improve, aided by a return to peak group and convention mix and healthy nongaming revenue growth," Wieczynski said last month. "MGM's Strip returns have also benefited from judicious cost management, which has allowed modest top-line gains to generate outsized (cash flow) growth."
Strip casinos have drawn more than half of their overall revenue from nongaming business since 1998, with the split becoming more pronounced in recent years.
In fiscal 2014, the Strip's 45 casinos collected a combined $16.31 billion in total revenue. Just 36.7 percent — $5.99 million — came from gaming. Resorts brought in record revenue for rooms ($4.25 billion), food ($2.51 billion), beverage ($1.2 billion) and "other" ($2.35 billion). "Other" revenue includes entertainment, nightclub and retail categories.
The nongaming numbers aren't lost on Murren, a Wall Street analyst before joining MGM. A year ago, he said the Park development wouldn't include one new slot machine or table game.
"The era of expanding casino floors is over," Murren said. "The evolution of the casino floor will be to shrink them. We're going to create more modular, dynamic spaces that will include multiple utilities for social interaction."
He said the demographic for Las Vegas is trending younger.
"You don't come here to play slots," Murren said. "You come here for the one-of-a-kind experiences."
Murren often discusses revenue per available room — known as RevPar — a nontraditional reporting figure that takes into account all the revenue brought into a property through a single room booking.
Wells Fargo Securities gaming analyst Cameron McKnight said MGM's 5 percent RevPar increase in April could be followed by 4 percent jumps in May and June.
Credit Suisse gaming analyst Joel Simkins said MGM Resorts has become more aggressive about driving room rates on the Strip than the competition. The company was one of the first to add a controversial "resort fee" charge to the rooms, where guests are given an overall charge for such items as Wi-Fi and pool privileges. Other Strip operators followed MGM's lead.
"Bottom line, Mr. Murren believes MGM can push Strip room rates going forward and desires to do so," Simkins said.
DON'T HAVE TO PLAY TO WIN
Murren said the nongaming attractions are key to boosting average daily room rates on the Strip.
The evidence is already showing up, he said.
The Rock in Rio festival drew 160,000 people to the north Strip festival grounds over two weekends in May. Of that attendance, about 15 percent came from Las Vegas. The company has planned three events on the site over the next 12 months.
On the south end of the Strip, development associated with the arena is drawing customers. Hamburger restaurant Shake Shack opened last year at New York-New York and is one of the "highest grossing locations in the world" for the chain, Murren said.
MGM officials expect other restaurants attached to Monte Carlo will perform better as development of the Park and the arena wrap up next spring. The outdoor Toshiba Plaza at the arena will be larger than LA Live next to Staples Center in downtown Los Angeles and will provide additional restaurants and attractions.
Murren put the likelihood at 80 percent to 90 percent that Las Vegas lands a National Hockey League franchise to play in the arena, which would occupy at least 41 nights from September to April.
Even if the hockey team fails to materialize, Murren said the arena would "be occupied every single weekend." He said the arena operators have signed "at least 10 college basketball nonconference games" and are talking with several professional teams.
"We have a lot entertainers who want to break in the arena," Murren said.
MGM Resorts isn't done after the Park and the Arena.
The company will complete the Mandalay Bay Convention Center expansion by August and finish the conversion of the nongaming Delano Hotel this year, adding a restaurant and lounge on the top floor.
The company plans to take its nongaming development across Tropicana Avenue. It's developing concepts for the space between Excalibur, Luxor and Mandalay Bay to include retail, dining and other attractions, targeting 2016 for the area.
MGM plans to renovate the entrance to MGM Grand, bringing more entertainment and nongaming attractions to the south end of the Strip.
"It ascribes to our theory of more open space," Murren said. "It needs to be opened up and redeveloped. It's the last remaining piece."
Contact reporter Howard Stutz at hstutz@reviewjournal.com or 702-477-3871. Find @howardstutz on Twitter.