MGM Resorts may cut some bartender, cashier jobs in Las Vegas
Updated March 5, 2019 - 9:36 pm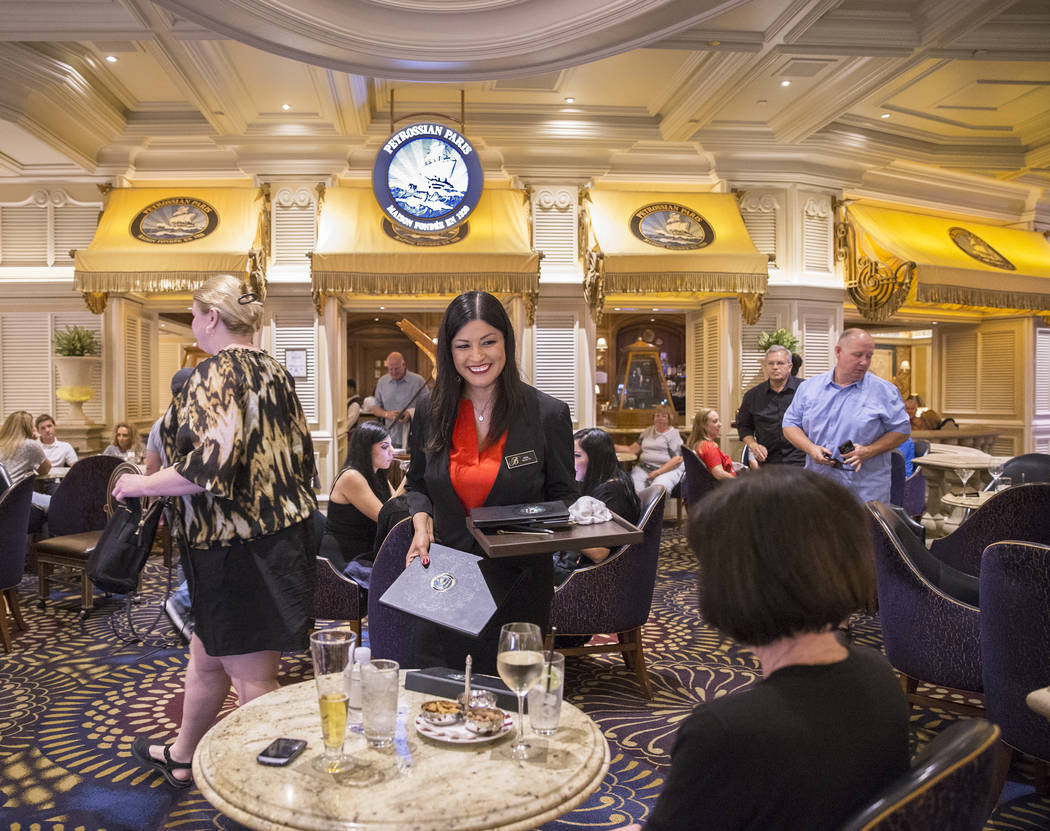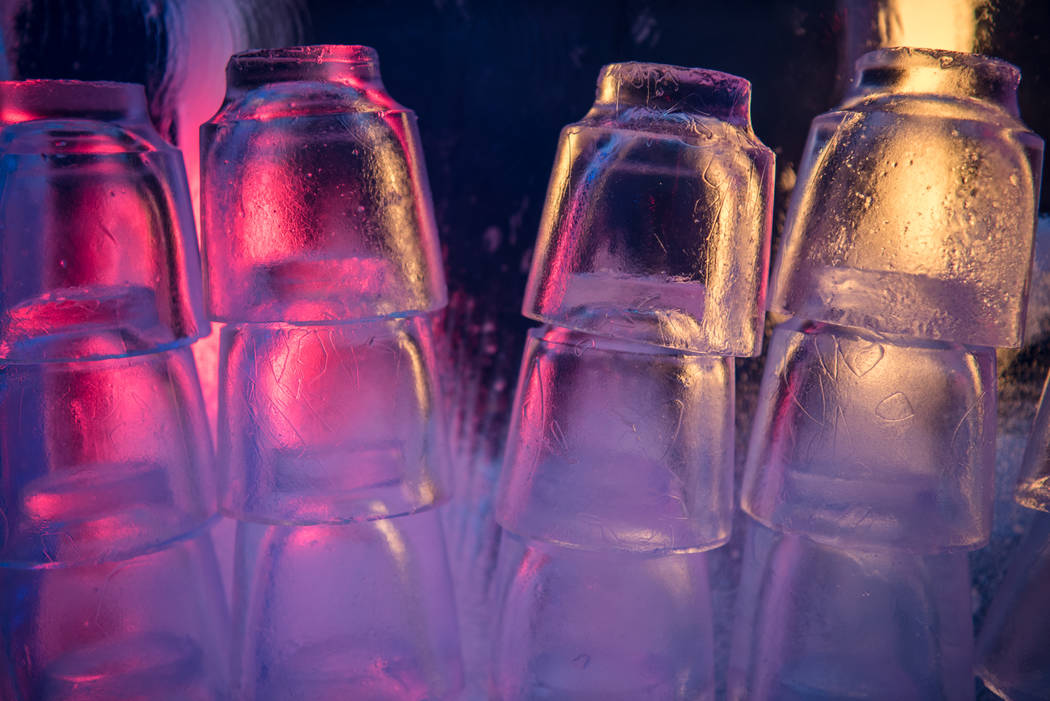 MGM Resorts International plans to implement new technology later this year that may result in cuts to the number of bartenders and cashiers on the Strip or their hours.
The company has notified employees that it could install beverage systems that automatically measure and mix drinks at the touch of a button, spokesperson Brian Ahern said. MGM is also studying deploying devices with waitstaff to allow guests to pay at the table.
Ahern said it is too early to say how many workers could be affected by the new technology it plans to deploy at its Strip properties. Culinary Local 226 spokeswoman Bethany Khan said there are about 2,000 bartenders at MGM properties, and the new union contract signed last year has greater protections for workers from technology disruption.
Under the new contract, MGM must notify the union six months before implementing any technology that could impact jobs. That suggests the technology will be launched no earlier than the end of August.
The contract also stipulates that MGM and the union will work together to help any affected employees by training them, finding them new jobs and offering other work-support services, Ahern and Khan said.
MGM Resorts' new technology is another sign CEO Jim Murren is moving quickly to cut costs, boost profits and steer his company clear of the predicament facing his closest competitor, Caesars Entertainment Corp.
Activist investor Carl Icahn is now calling the shots at Caesars after scooping up nearly 10 percent of the company's stock. Icahn has three board seats and say over who will be the next CEO.
Hedge funds have been circling MGM, too, amid a sagging share price. Keith Meister, a protege of Icahn's, received a seat on the MGM board in January after his Corvex Management acquired a 3 percent stake in the company.
"There is pressure on MGM from a lot of different angles," Jefferies analyst David Katz said. "There are activists on the board that are determined to find some value."
No credit given
Murren last week accepted the voluntary resignations of Chief Financial Officer Dan D'Arrigo, MGM Grand President Scott Sibella and President of International Marketing Al Faccinto Jr. as part of a plan announced in January to slash $100 million in labor costs by the end of 2020.
Murren is promising the job cuts and other initiatives — including a new digital strategy — will increase annual cash flow by $300 million by 2021.
Investors, however, have been skeptical that MGM Resorts can reach its cost-cutting targets, said Union Gaming analyst John DeCree, who took part in meetings between investors and Murren and MGM CFO Corey Sanders last week.
"While MGM has a strong track record of executing under its (cost savings) initiative, we found very few investors giving credit to the MGM 2020 initiative, and many questions were asked about timing and examples of cost saves," DeCree said in a note Thursday.
MGM shares are up about 9 percent since the company announced its cost-cutting initiative, trailing the 14 percent gain for the S&P 500 index over the same time period. Shares closed up 50 cents Tuesday to $26.89.
Dozens of more senior staff could opt into the retirement program, making it easy for MGM to reach its $100 million target over the next 12 months, DeCree said.
Strip operators are facing greater cost pressures this year, including wage increases, that could limit profit growth. MGM and Caesars signed new union contracts last year that included wage and benefit increases.
Contact Todd Prince at 702-383-0386 or tprince@reviewjournal.com. Follow @toddprincetv on Twitter.