MGM Resorts, NHL sign sports betting partnership deal
October 29, 2018 - 8:58 am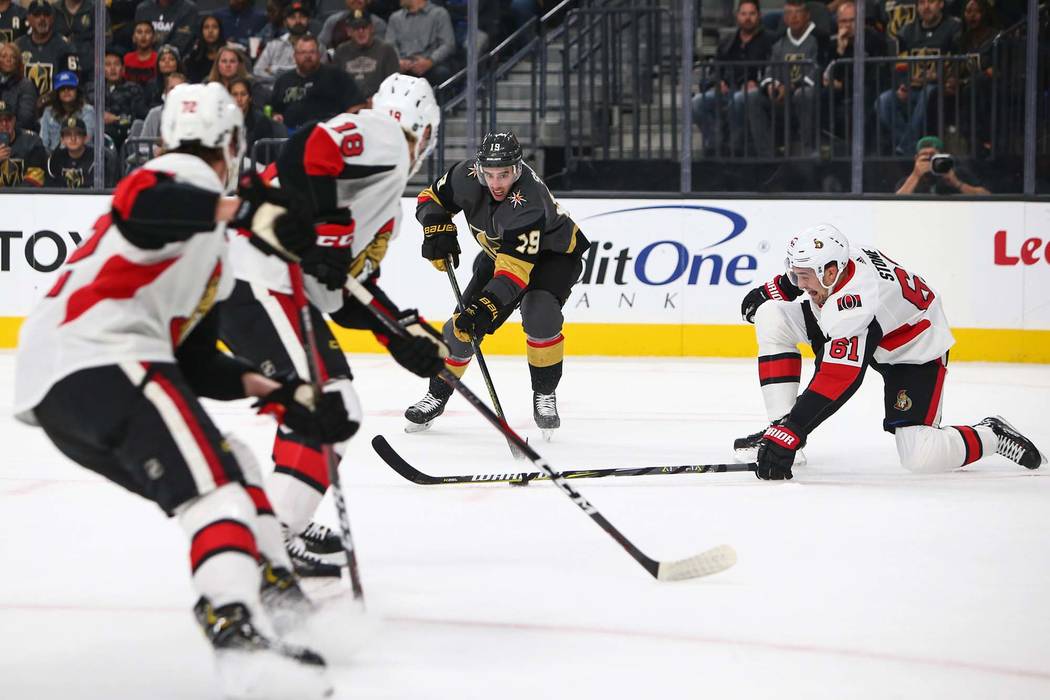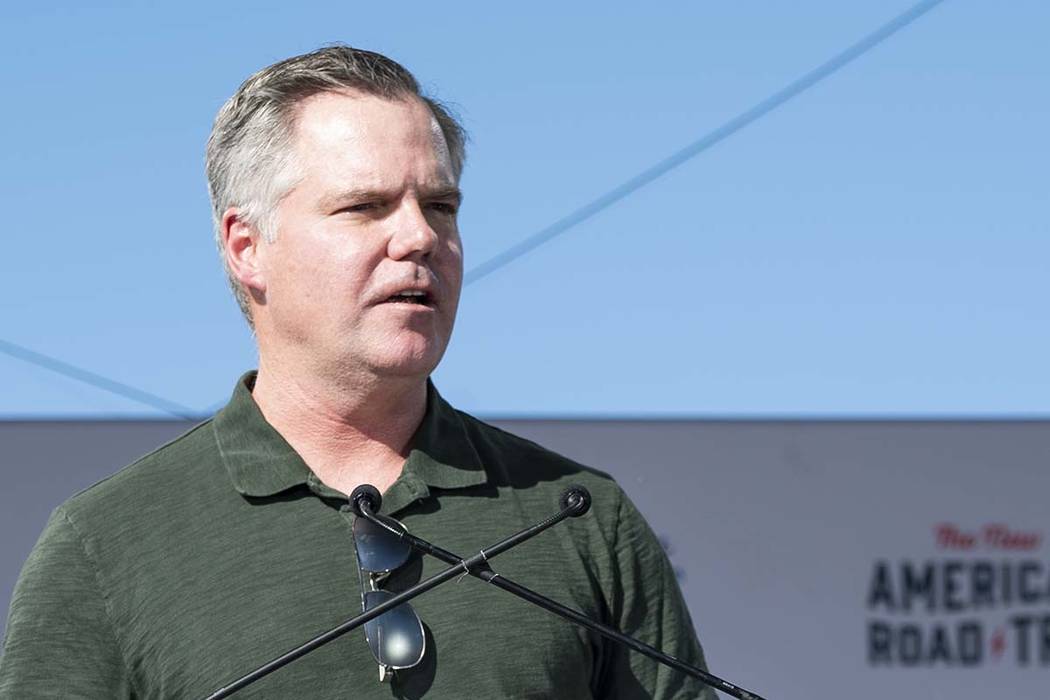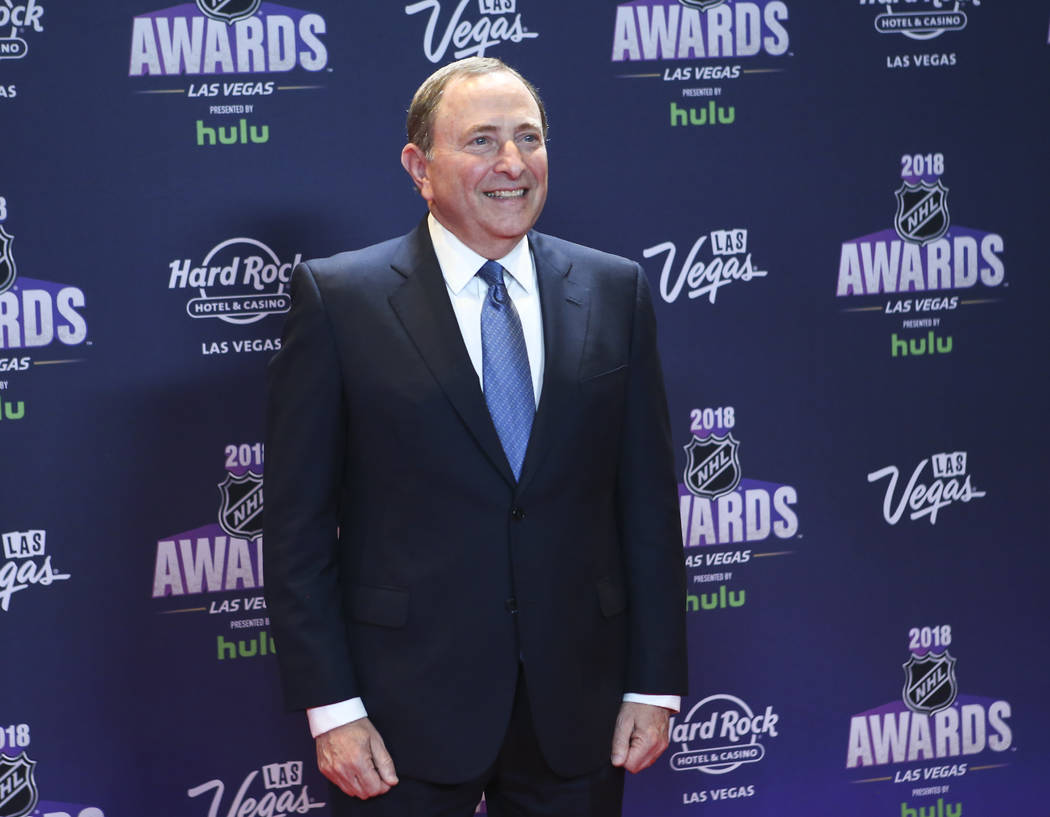 MGM Resorts International has become the first gaming company to sign a sports betting partnership with the NHL.
MGM CEO Jim Murren and NHL Commissioner Gary Bettman signed a deal Monday in New York City naming the Las Vegas-based company the league's first official sports betting partner. Financial terms were not disclosed.
MGM will receive access to "previously unseen enhanced NHL proprietary game data," according to a joint statement. The deal will also enable MGM to market its properties and entertainment lineup to millions of hockey fans through the league's media platforms and events.
"The new sports betting landscape presents a unique opportunity for fan engagement utilizing technology and data that are exclusive to our league," Bettman said. "As a leading global gaming operator and entertainment company, MGM Resorts is the perfect partner for us to begin our transformative entry into this space."
MGM out front
Murren has leapfrogged his Las Vegas peers in signing sports betting agreements with leagues since the Supreme Court overturned a ban on wagering in most states in May.
In July, MGM signed a similar deal with the NBA, the first of its kind for a U.S. league. The deals with the two leagues are not exclusive.
"MGM is very bullish on sports entertainment and sports betting, so it is trying to get in front of this expansion around the country," said Union Gaming analyst John DeCree. "It is in their DNA."
Murren was instrumental in bringing the NHL to Las Vegas, said DeCree. He recently brought women's basketball to the Strip and is trying to get the NBA to follow suit. MGM, which owns 50 percent of T-Mobile Arena, sees sports entertainment as a key driver of future growth.
The league deals will give MGM greater exposure to markets where it does not have a physical presence as wagering is legalized around the U.S.
Wagering is currently legal in six states, but that number could reach 44 by 2023, according to California-based research firm Eilers & Krejcik Gaming. MGM will have a physical presence in seven states when it completes the purchase of a casino and raceway in New York next year. It will have mobile access to potentially eight more states through a partnership it signed with Boyd Gaming in July.
Changing tactics
Some leagues fought the legalization of sports betting and petitioned states to impose a so-called integrity fee based on the amount wagered. They also argued that operators should pay for the league data necessary to make odds.
Casinos and sports betting operators said integrity fees would eat up much of the profits and make it difficult for legal operators to compete with underground books. They also argued the information was not the domain of the leagues.
States have sided with the operators so far on the integrity fee debate, and that may be pushing leagues to sign partnerships that generate a fee in exchange for advisement and access to their data.
Irwin Raij, co-chair of the sports group at international law firm O'Melveny & Myers, said leagues are now looking for innovative ways to package proprietary data for sports betting operators.
He called the NHL's decision to create new official league data "a practical solution" that will likely be copied.
Contact Todd Prince at 702-383-0386 or tprince@reviewjournal.com. Follow @toddprincetv on Twitter.