MGM Resorts premiering gaming tournaments for smartphones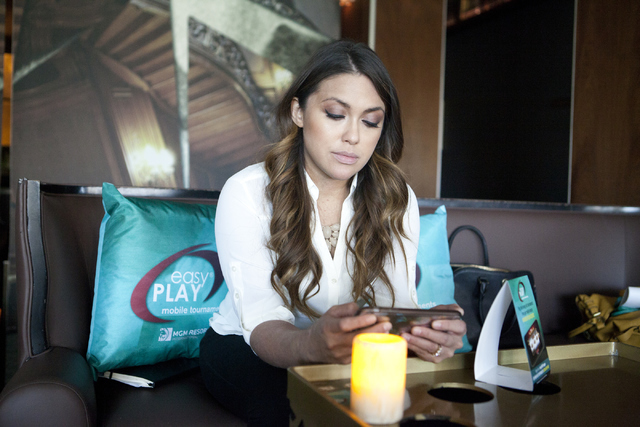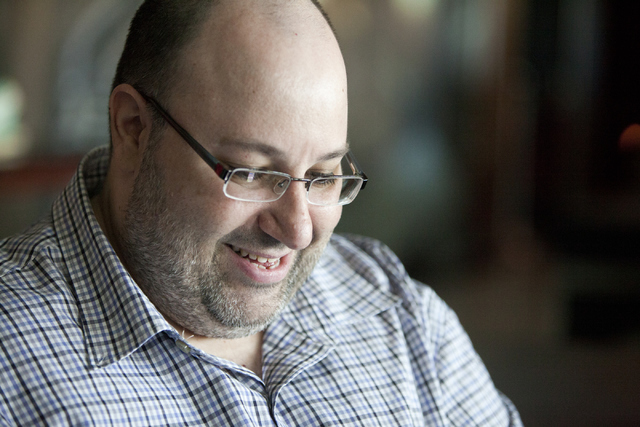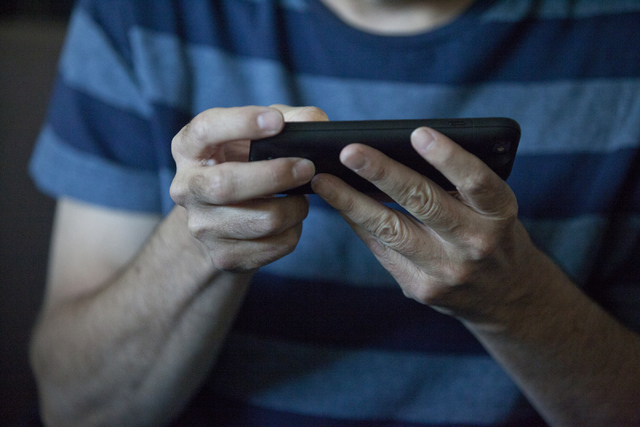 Guests of nine Las Vegas MGM Resorts International properties can play slot, video poker and bingo tournaments on their smartphones thanks to the introduction of a new digital and interactive tournament system the company has installed.
They're now offering the first mobile tournaments being played in a regulated casino in the United States.
The easyPLAY mobile tournaments are conducted on the Wi-Fi platforms at Aria, Bellagio, MGM Grand, Mandalay Bay, The Mirage, Monte Carlo, Luxor, New York-New York and Excalibur.
Las Vegas-based oneLIVE Inc. developed the technology that enables players to participate in tournaments on their smartphones and other mobile devices anywhere within the property.
In some games, players can win thousands of dollars because players are competing with others in all nine properties.
"It's keno for the 21st century," said Michael Jabara, president and CEO of oneLIVE following a demonstration Tuesday at Hyde Bellagio.
Jabara noted that tournaments can be played anywhere in the resort, so he expects some will play at poolside while others may do it while waiting for a meal or drinking at the bar.
"Instead of marking a keno card and having a keno runner come around and pick it up, you just play on your own phone," he said.
Players have to be at least 21 to play and can use any mobile device, personal laptop or the InteractivePro Tables located throughout MGM properties.
MGM had a soft launch of the product in May and is now geared to serve all players. The company got the word out to mailings to the company's mLife loyalty club customers and now the tournaments are advertised throughout the casino with table tents, traditional signs and video boards.
Here's how it works: Players must first sign up and register while logged on to a property's WiFi system. A credit card number is taken to pay entry fees to tournaments, which range in price from $1 to $5. Jabara said as players become more familiar with the game, higher-stakes games may be added.
Each tournament normally has 25 spins and the high point totals are displayed on an online scoreboard. At the end of a tournament, the winner is notified by email listed during registration.
Jabara said there currently are two slot games, a video poker game and a bingo game available, but new nontraditional games are on the horizon.
"Some of them are designed to appeal to millennial guests," he said. "We have one that's like Candy Crush meets pachinko."
Some tournaments last a few hours while others are in play over several days. There's one that's being run through the Labor Day weekend.
Tom Mikulich, MGM's senior vice president of business development, said the company started working with Jabara last fall, working through the logistical, legal and regulatory aspects of the system.
Company officials did not offer any revenue projections resulting from the new system or how much the system cost.
Contact Richard N. Velotta at rvelotta@reviewjournal.com or 702-477-3893. Find him on Twitter: @RickVelotta