MGM Resorts to gain majority ownership of MGM Grand Macau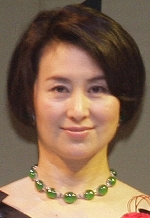 MGM Resorts International will gain majority ownership of the MGM Grand Macau in an agreement announced Wednesday with its joint-venture partner.
The ownership change will take place once the company's initial public offering is listed on the Hong Kong Stock Exchange. Ownership of the 600-room MGM Grand Macau, which opened in 2007, will be placed into a new public company, MGM China Holdings.
Under the agreement, the ownership stake of Hong Kong businesswoman Pansy Ho will be reduced from 50 percent to 29 percent. MGM Resorts will have 51 percent ownership in the public company with the remaining 20 percent sold to the public.
In exchange for the decrease in ownership, Ho will buy $300 million of MGM Resorts' convertible senior notes on terms similar to the company's existing 4.25 percent convertible senior notes due 2015.
Proceeds from the offering will go to a Ho-controlled entity and will help fund her purchase of MGM Resorts' notes. MGM Resorts will receive net proceeds from the debt sale but not from the IPO.
A date hasn't yet been set for the offering, but the company hopes to have the IPO completed by June 30. Analysts expect the IPO to be worth between $300 million and $500 million.
"We view the proposed restructuring of MGM's Macau partnership with Pansy Ho as a positive for MGM shares, given that MGM maintains a majority ownership in its most valuable asset and is able to generate cash in Las Vegas through Pansy Ho's investment in the company," Jefferies & Co. gaming analyst David Katz told investors.
Macquarie Securities gaming analyst Chad Beynon said MGM Resorts has been exploring a Hong Kong IPO for more than a year.
"Investors have been waiting with bated breath," Beynon said. "This has been a long time coming."
In 2009, Hong Kong IPO's were lucrative to MGM Resorts' competitors in Macau. Las Vegas Sands Corp. raised $2.5 billion when it listed shares of its Macau holdings. Wynn Resorts Ltd. raised $1.63 billion through its listing.
Analysts said the deal allows MGM Resorts to gain traction in ways beyond the IPO.
"We believe acquiring clear management control of the entity should raise the valuation of MGM China in an IPO, therefore raising the potential value of MGM Macau ownership for MGM stock valuation," Sterne Agee gaming analyst David Bain said.
Wells Fargo Securities gaming analyst Carlo Santarelli said MGM Resorts removed any risks of the IPO not meeting expectations by reaching the agreement with Ho and locking in the proceeds.
"Investors will be pleased with the new structure, given (that) MGM has increased, rather than diluted, its ownership of the fastest growing asset in its portfolio," Santarelli said.
Pansy Ho is the daughter of controversial Hong Kong billionaire Stanley Ho, who had a monopoly over the Macau casino market until the Portuguese colony became a special administrative region of China in 1999.
When Macau opened itself to outside gaming development, Pansy Ho was given a subconcession by her father and formed a partnership with MGM Resorts to develop the project. It had an original cost of $1.27 billion.
Nevada gaming regulators said in 2007 that Pansy Ho was a suitable business partner for MGM Resorts.
However, New Jersey gaming regulators questioned her suitability because of ties to her father. International law enforcement has alleged Stanley Ho's Macau casinos are influenced by Chinese organized crime triads. MGM Resorts decided to sell its holdings in Atlantic City based on the New Jersey ruling.
MGM Grand Macau has been a bright spot for the company, generating roughly $142 million in cash flow during the 2010 fourth quarter, its strongest performance since the property opened.
MGM Grand Macau has improved its market share to about 11 percent of Macau's monthly gaming revenues because the casino has increased its high-end business.
Macau overtook the Strip as the world's biggest gaming market in 2006 and last year took in more than $23.5 billion, about four times the Strip's revenue.
Contact reporter Howard Stutz at hstutz@reviewjournal.com or 702-477-3871.