MGM to outsource parking services; valet employees to transfer to vendor
February 2, 2016 - 3:43 pm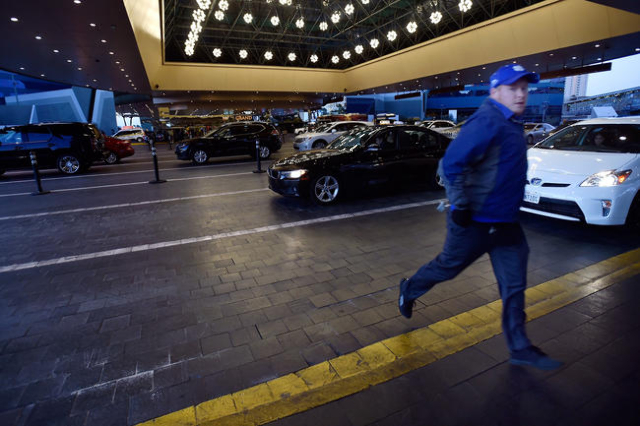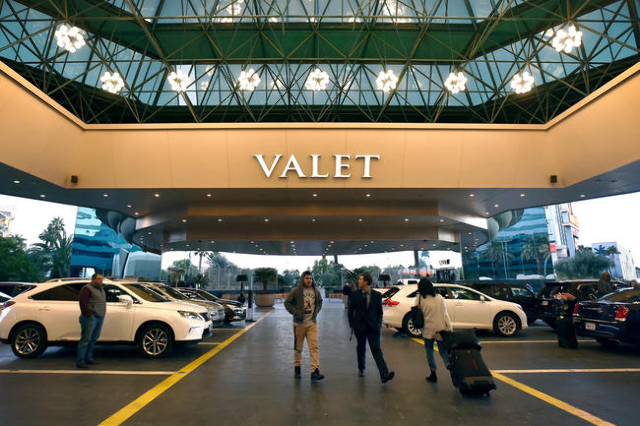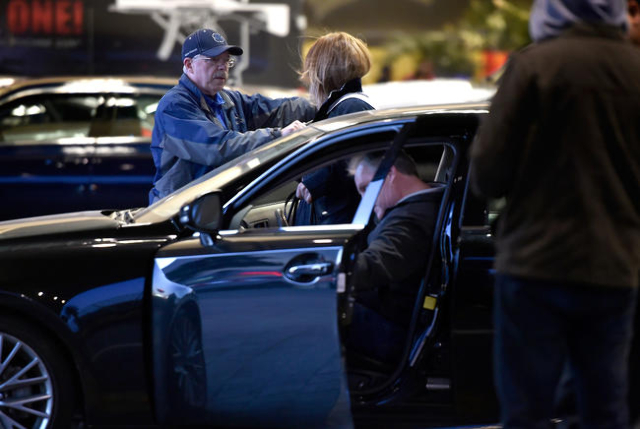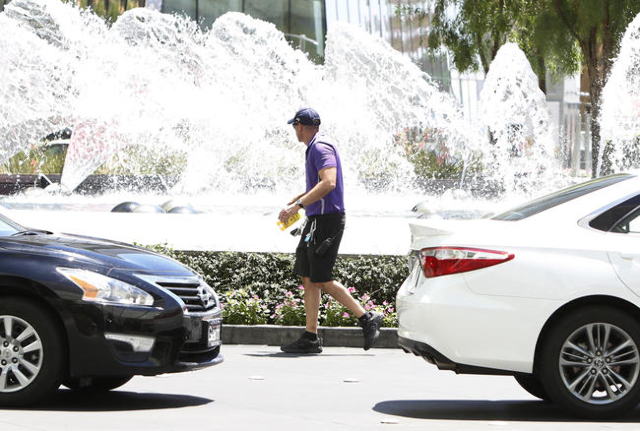 MGM Resorts International said Tuesday it will outsource the parking operations at its Strip properties to SP+, a Chicago-based company that operates more than 3,900 parking facilities in North America.
As part of the transition, the company's valet parking personnel will become employees of SP+. In a statement, MGM said its valet employees will retain seniority levels for their years of service with the company while SP+ agreed to match compensation, health benefits, paid time off, and other benefits with those currently offered by MGM Resorts.
Valet employees working under collective bargaining agreements at Luxor, Excalibur and Circus Circus will not initially transfer to SP+. MGM Resorts said pending discussions with union representatives will determine whether operational changes will be made.
MGM Resorts employs more than 400 parking valet employees at the hotels not covered by the union contracts.
The changes are part of MGM Resorts' plans to charge for parking at its nine Strip casinos starting in April, a move that has been met with anger by Las Vegas residents because it ends a long-standing Las Vegas tradition of free parking on the Strip.
In a statement Tuesday, the company said the changes are part of a $90 million strategy to improve both parking and the overall resort experience.
The company said a "modest parking fee program" will be implemented for valet and self-parking at its Strip resorts.
MGM said the parking program will include development of a new $54 million, 3,000-space parking structure behind the Excalibur to serve new entertainment venues. The company will invest $36 million to renovate and upgrade parking facilities, including adding new technologies, such as systems that will guide guests to available spaces and mobile technology that allows visitors to check space availability before arrival.
Costs are still in planning and a number of "business discussions" are taking place.
MGM Resorts Chief Operating Officer Corey Sanders said the company determined it was best to turn over the parking operations to "an expert hand." He said SP+ brings "decades of experience" to the company's properties. The company is listed on the Nasdaq.
SP+ employs more than 22,000 workers and operates more than 2 million parking spaces in hundreds of cities. The company provides valet and self-parking operations for several high-end hotel brands and had overseen parking operations management for major events and large-scale venues, including the Olympics, World Cup Soccer and the Super Bowl.
Contact reporter Howard Stutz at hstutz@reviewjournal.com or 702-477-3871. Find @howardstutz on Twitter.