MGM websites up, but reservation systems still affected by hack
Updated September 15, 2023 - 8:16 pm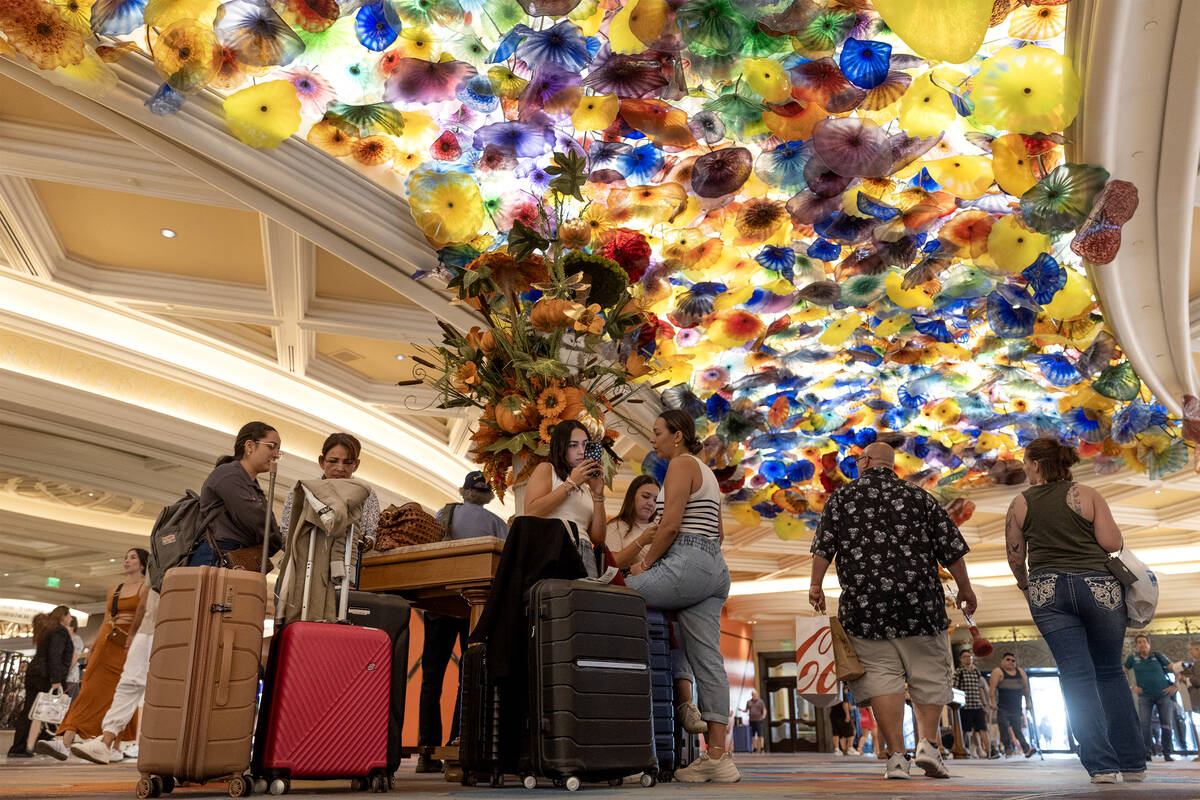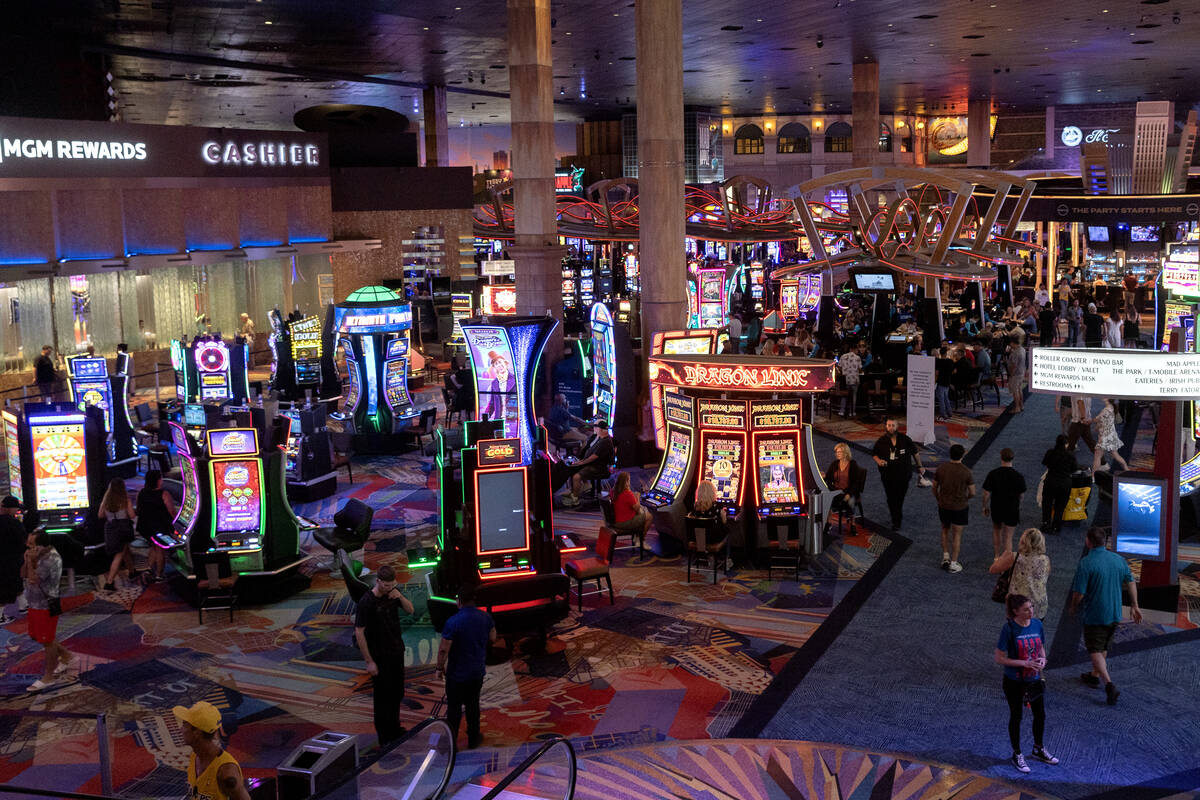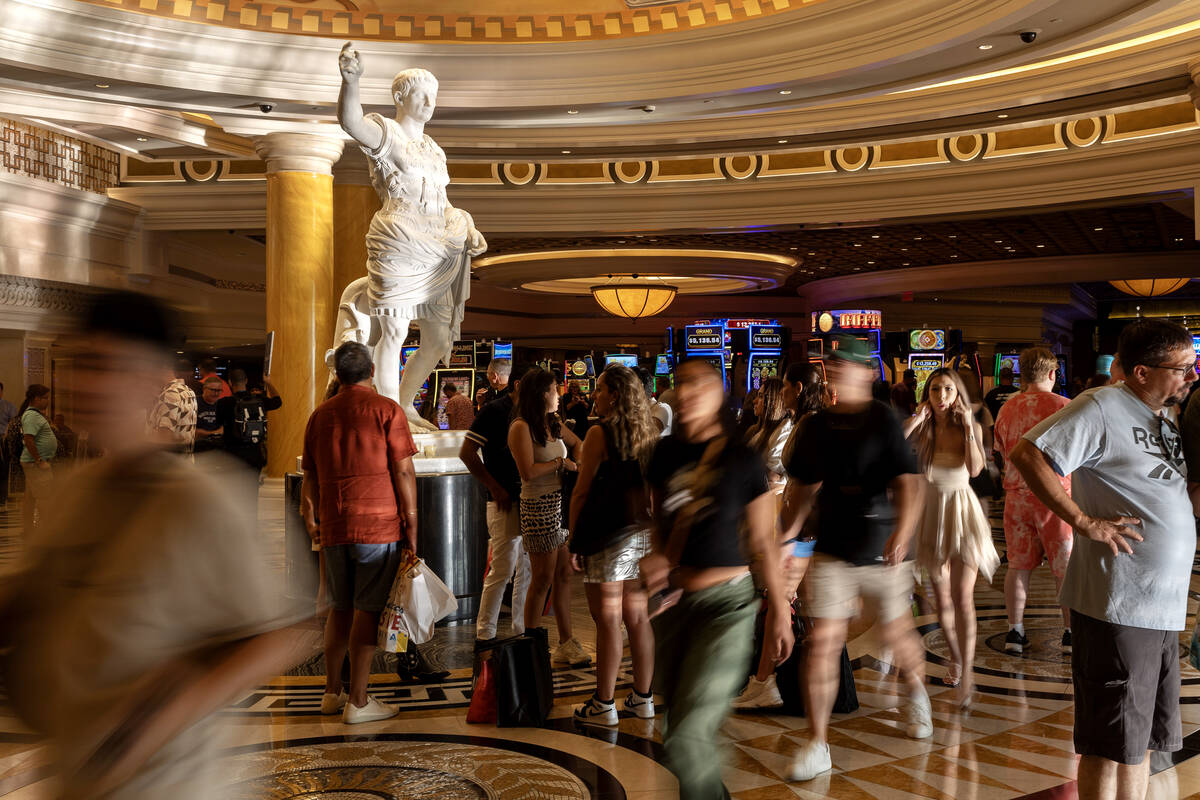 MGM Resorts International websites sprang to life early Friday, but online hotel reservation systems were still inaccessible after five days of cybersecurity issues believed to be a cyberattack by hackers.
Employees of MGM, the state's largest employer, were paid as planned on Friday. There had been speculation that computerized payroll systems were knocked out by the event, but company officials confirmed Friday that payroll was met.
In a new statement on its website Friday, MGM said the "vast majority" of the offerings at its Las Vegas properties remain operational. The company said it can process credit card transactions, though in some cases it may be quicker to use cash.
MGM is waiving change and cancellation fees for guests with bookings Sept. 13-17, according to its website. Reservations can only be made at MGM properties through third-party booking sites.
The company also launched a page on its website Friday to answer frequently asked questions about staying and booking at its resorts as it works to recover from the cyberattack.
Company computerized systems have been affected since Sunday.
'Not going to affect tourism'
A Las Vegas-based gaming analyst doesn't think there will be long-term impacts on tourism after multiple cyberattacks on local casinos.
Brendan Bussmann, a gaming industry analyst with Las Vegas-based B Global, said some short-term problems — people canceling their stays at some MGM properties while the company recovers from a five-day incident that began Sunday — could occur, but that guests aren't going to stay away from Las Vegas as a result of the turmoil.
"I'm going to say no, it's not going to affect tourism," Bussmann said in a telephone interview Friday. "And I say that from the standpoint of every business has to deal with (cybersecurity) in today's day and age. In the end, everybody will come back to Vegas and everyone will still enjoy Vegas."
He said in the short term, there may be a handful of cancellations at MGM's 10 Vegas properties until the company's systems are proven secure.
"It's up to everybody's individual preference over what's there and what's not," he said. "It's not like people are going to say, 'I'm not going to stay at a Marriott property because they got hacked.' It doesn't translate that way."
Bussmann said he expects people will be vigilant with their credit-card transactions — as they should in any circumstance.
"You have to ask yourself, 'Are all these charges right on my card?' I remember filling up with gas one time here in Vegas and it wouldn't let me. And I called my credit card company and asked why. They said, well, we just saw you bought $8,000 worth of suits in Italy," Bussmann said. "I'm like, 'I didn't buy the $8,000 worth of suits in Italy and I need my gas in my car because otherwise I can't go home. It's one of those that people need to be very mindful of everything they have going on. They need to be mindful of emails and texts and everything else that you know aren't necessarily from somebody they know or it seems somewhat suspicious. You know you just sort of got to watch for that stuff."
As the cyberattack-related outages continue, though, its unclear how MGM properties could be affected going into next week, which includes major events such as the Life is Beautiful festival.
Mandalay Bay Convention Center, an MGM property, also has a substantial convention slated for next week, Groceryshop 2023. The three-day technology-meets-supermarket-brands convention with a projected attendance of 5,000 is scheduled to run Tuesday through Thursday.
Representatives of Groceryshop 2023 did not respond to emails inquiring about the status of the show and whether they expected attendance to be affected by the cybersecurity problems experienced by MGM.
Brands like Kroger, Walmart, Albertsons, Costco, Amazon, Kellogg, General Mills, Doordash, KraftHeinz, Coca-Cola and Pepsico are expected to be represented at the show.
'It's a pretty big relief'
Some MGM Resorts guests who came to their hotel aware of the cybersecurity issues were pleasantly surprised to find what they said were smooth check-ins and no lines.
Saul Gonzalez said he learned of the cybersecurity issues after he had already booked reservations for himself and some family members at MGM Grand. Gonzalez said that as they traveled from Los Angeles, he worried about how the attack would affect the stay. But he found that checking in was easy and the only visible sign of the fallout that he noticed was the parking lot gates being stuck open.
"Because we're only here for a couple of days, I thought that many, many hours of our trip would be to navigate check-in, and maybe the elevators wouldn't work, since I didn't really know the exact scope of the cyberattack and if it had affected physical infrastructure or not," Gonzalez said. "So it was very, very much a relief when I got here and I discovered it was pretty easy to check in."
Jimmy Singh said he and his friends from the Bay Area laughed when they found out about the cybersecurity issues an hour after they booked their reservation at MGM Grand. He and his friends said they also did not have any problems checking in, and enjoyed the complimentary drinks offered outside of hotel check-in.
Some of the topics addressed in MGM's FAQ
— All upcoming reservations are intact and guests are encouraged to check in at hotel front desks. Mobile check-in and digital keys are unavailable, but front-desk personnel will issue key cards to access rooms.
— To check out, guests should drop their key cards in an Express Checkout box. Receipts will be emailed to guest addresses as soon as company email is back up.
— Credit-card transactions can be made, but the company acknowledged that some transactions may be faster if cash is used.
— Hotel reservations are being accepted through third-party booking sites as of Friday. The company is still working to activate call centers and direct booking through its website and mobile app.
— No shows or concerts have been canceled as of Friday afternoon and the company said tickets can be booked online via the MGM website or mobile app or through Ticketmaster.com or AXS.com.
-Spa and salon services can be booked through MGM's website or app.
— Casino floors are open and most games are available. MGM poker rooms are open. The company said there may be times when a slot machine ticket in-ticket out system is offline. If a ticket is not accepted at a slot machine it can be redeemed at the casino cashier cage.
— ATM withdrawals with PINs are available, but the company is not offering cash advances or check cashing at the present time.
— The company is encouraging the continued use of customer MGM Rewards loyalty cards when playing slot machine and table games. "When possible, charge nongaming purchases to your hotel folio. Members' gaming and nongaming spend will be recorded and tier credits and any changes to your tier status will be reflected on account when systems are back online." The company said visitors to Las Vegas and regional properties may have interruptions in their ability to use slot dollars and free play. MGM Rewards points currently are not available for use.
Contact Richard N. Velotta at rvelotta@reviewjournal.com or 702-477-3893. Follow @RickVelotta on X. Review-Journal staff writer Mark Credico contributed to this report.