MGM's CEO paid $16.6 million in 2016, a 25 percent increase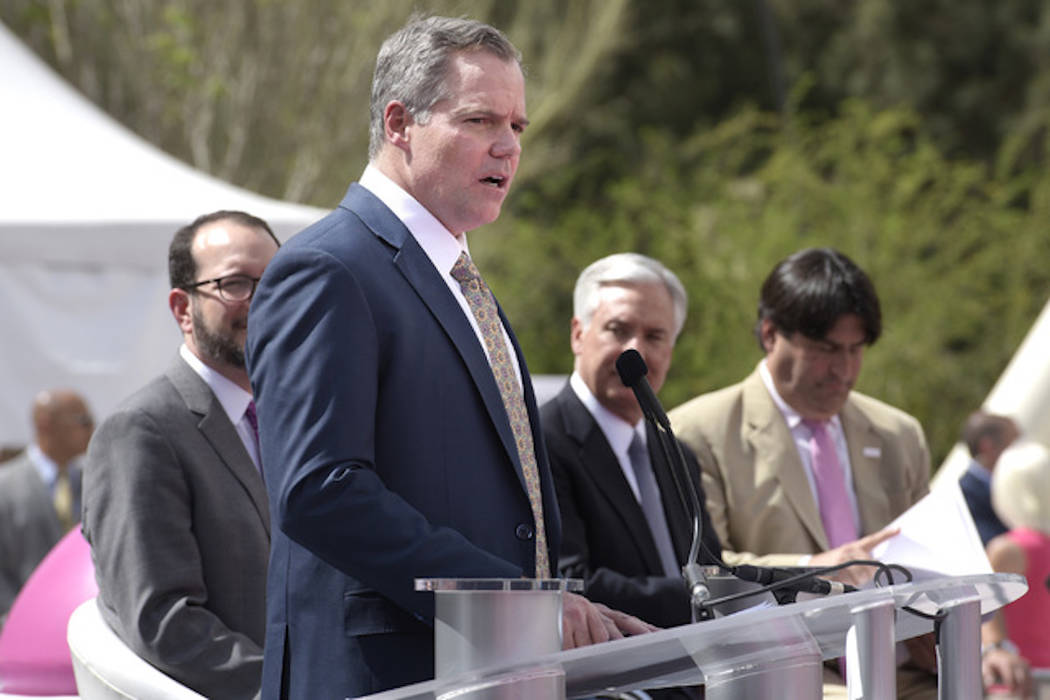 MGM Resorts Ltd. paid Chief Executive Officer Jim Murren 25 percent more in 2016 after the Las Vegas-based company beat its earnings target.
Murren received a total of $16.6 million — including $2 million in base salary and $5.7 million in bonus — last year compared with $13.3 million for 2015, according to Securities and Exchange Commission documents published Wednesday.
Murren also received $7.44 million in stock awards and $1.52 million in "other compensation," including $250,000 for personal use of aircraft and $391,814 for personal security services.
MGM Resorts set a target of adjusted earnings before interest, taxes, depreciation and amortization for 2016 of $2.14 billion. Actual EBITDA came in 8 percent higher, triggering a bonus that was 41.3 percent higher than planned.
Murren in October signed a new, five-year contract with MGM that terminates at the end of 2021, receiving in the process a special grant of $2 million of restricted stock units that vest at the end of his employment. The signing bonus was not part of the $16.6 million in compensation.
MGM will continue to pay Murren the same base salary of $2 million and target bonus of $4 million over the next five years. However, the gaming company will pay Murren any bonus exceeding 100 percent of base salary in cash rather than performance share units.
MGM uses a peer group of gaming, hospitality and restaurant companies to determine fair pay for its top executives. Those companies include coffee chain Starbucks, cruise ship operator Carnival and fast-food conglomerate Yum Brands Inc.
Murren has been chairman and CEO since December 2008. He owned 1.4 million shares of MGM as of April 5. MGM shares on Wednesday rose 27 cents, or 1 percent, to $28.02, valuing Murren's shares at $39.4 million.
Contact Todd Prince at tprince@reviewjournal.com or 702-383-0386. Follow @toddprincetv on Twitter.