Millions owed top Caesars execs may be lost forever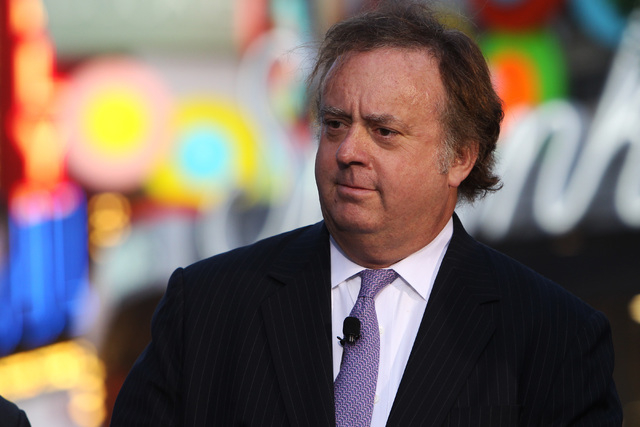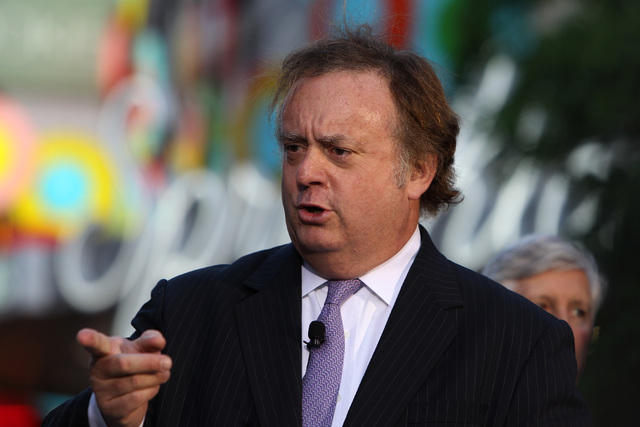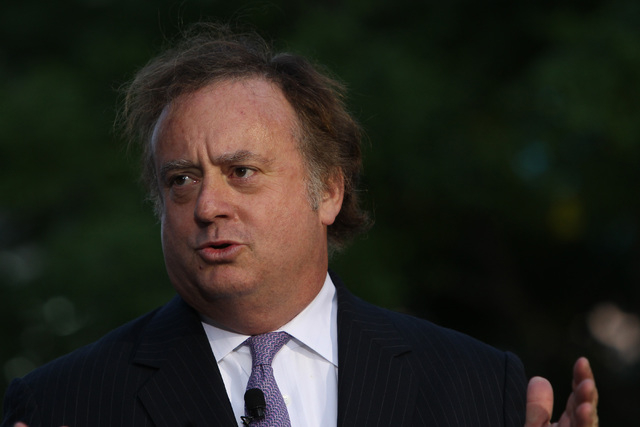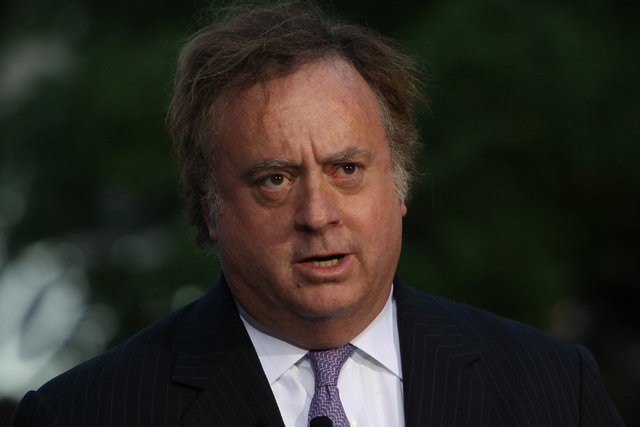 Caesars Entertainment Corp. owes Chairman Gary Loveman a lot of money he may never collect.
Loveman is one of 279 current and former Caesars executives and directors owed more than $78.6 million through a deferred compensation program now classified as unsecured debt in the Chapter 11 reorganization of Caesars Entertainment Operating Co.
In a bankruptcy, unsecured creditors wait at the end of the line for a share of whatever money, if any, is left after secured debt is covered.
According to filings with the U.S. Bankruptcy Court in Chicago, there are a total of 14,962 individuals and businesses with claims in the operating unit's bankruptcy.
On Tuesday, after a celebration of the first anniversary of The Linq's High Roller observation wheel, Loveman declined to say exactly how how much he is owed. Court filings, however, peg the amount at $71,427 — a lot of money for some, but small change in comparison to $11.7 million in deferred compensation owed to an employee identified in court papers only as "Participant 001."
Also looking at the potential of a big loss is retired Harrah's Entertainment Chairman and CEO Phil Satre, who is owed more than $6.67 million, according to the court filings.
Other top executives named in filings are Caesars Chief Financial Officer Eric Hession, $126,364, and operating unit CEO John Payne, $19,318. Former Harrah's executive Michael Silberling, now CEO of Affinity Gaming, is owed $116,353.
Deferred compensation plans allow employees to set aside a portion of their salaries, bonuses, stock options and other payments to draw on after retirement. The funds are not taxed until they are taken out of the plan.
Satre, who is chairman of slot machine giant International Game Technology, retired from the casino company 10 years ago, when it was known as Harrah's. He said he still has five years in the deferred payment program.
Satre would not confirm how much he is owed. But in court a filing by the company, the figure associated with Satre matched "Participant 028" on a separate list of deferred compensation amounts.
"People had an option to take the payout in a lump sum instead of the monthly payout," Satre said. "As far as I can recall, we started the program in 1984."
Some former Caesars executives elected to take the money when they left the company, anticipating that it could be tied up or lost in a bankruptcy.
"I just got a little cautious about these type of programs," said former Caesars executive Tony Santos, who is now CEO of Canada-based Gateway Casinos. He left the company in 2006.
Caesars, which has a gaming industry high $22.8 billion of debt, took on the bulk of its leverage following a $31 billion buyout by private equity firms in 2008.
Loveman said Tuesday that he is hopeful a way will be found to remove the deferred compensation plan from the bankruptcy.
The casino operator, he said, is also looking for "creative ways" to restore retirement benefits halted to 63 retirees owed nearly $33 million through a separate Supplemental Employee Retirement Plan. The retired workers learned through a form letter in January that their monthly checks were being halted. Several told the Review-Journal the checks were their primary source of income.
"We're meeting with counsel and meeting with people who are participants in this plan to see if there are any creative ways or solutions to try and help," said Loveman, who is retiring as CEO in June. "Our hearts go out to everyone in this position."
But while the company is "quite sympathetic to the circumstances of the individuals," he said, it is "limited" because the matter is in the hands of bankruptcy court.
In a Nevada Gaming Commission meeting last month, Caesars General Counsel Tim Donovan said bankruptcy law does not allow a company in Chapter 11 to separate supplemental retirement plans from other unsecured creditors.
He told the commission the company is still trying to determine whether trust funds holding the deferred payments belong to the operating unit or Caesars Entertainment. If it's the parent company, the funds are protected.
If the funds belong to the operating unit, the executives would have to make a claim like any other unsecured creditor.
Based on the current restructuring plan, Hession said, unsecured creditors would receive just "10 cents on the dollar."
Donovan and Hession said 51,000 of the company's 68,000 employees are enrolled in retirement plans that are protected from the bankruptcy. Caesars contributed $15 million to retirement plans last month, Hession said.
The estimates prompted Commissioner Randolph Townsend to question Caesars officials about the company's nongaming developments, such as the The Linq and the High Roller observation wheel Loveman was feting Tuesday.
"Can we not build anymore Ferris wheels for awhile?" Townsend asked.
Loveman said Tuesday that Caesars Palace is the only Las Vegas property that is part of the bankruptcy. The company is seeking court approval to convert the unit — which includes Caesars Atlantic City, Harrah's Reno and more than a dozen regional properties — into a publicly traded real estate investment trust.
"We need to do a good job explaining to the commission which assets are a part of the bankruptcy," Loveman said. "It has nothing to do with the Linq or High Roller. We're very happy with the High Roller. It's been a good investment with a strong financial return."
Contact reporter Howard Stutz at hstutz@reviewjournal.com or 702-477-3871. Find @howardstutz on Twitter.