Monte Carlo will transform to Park MGM in $450M makeover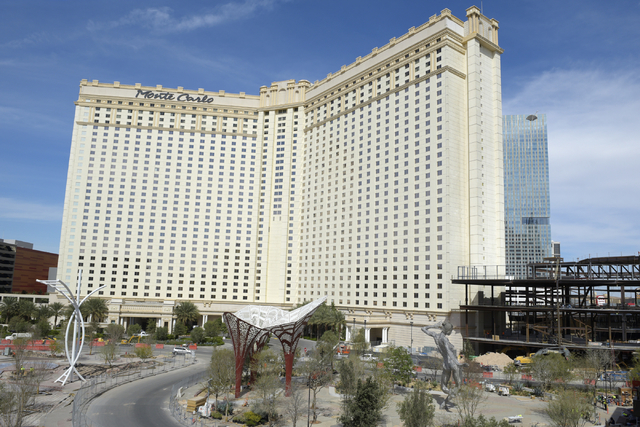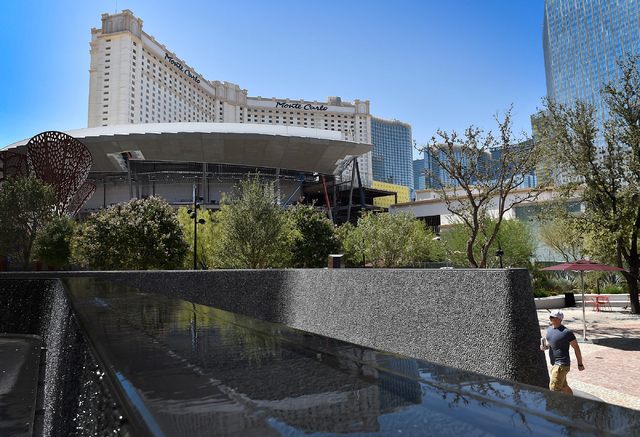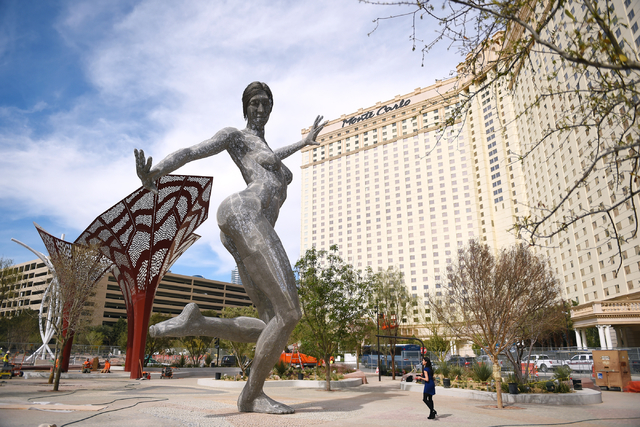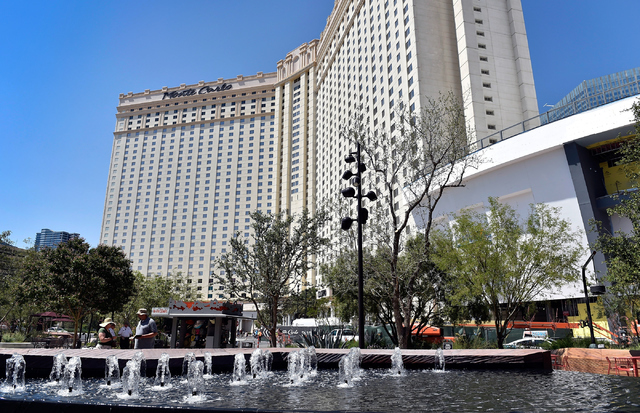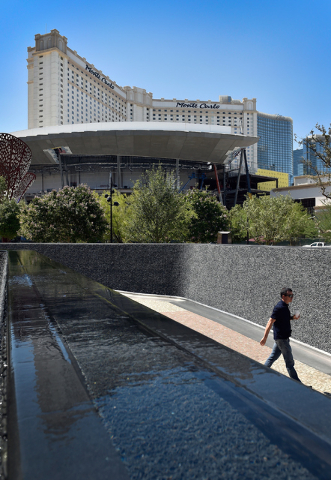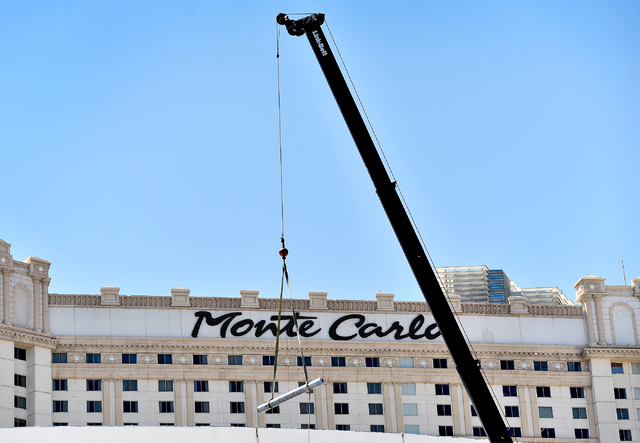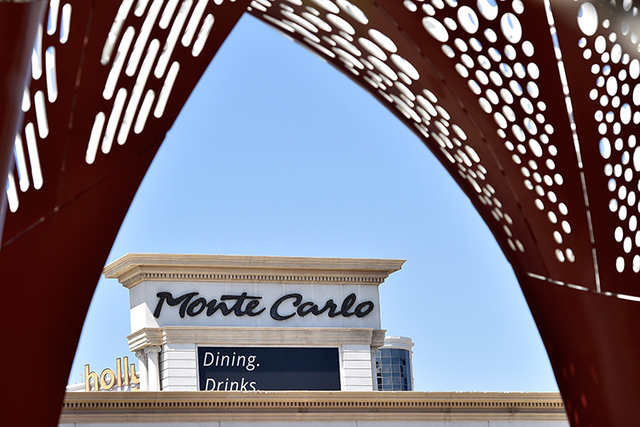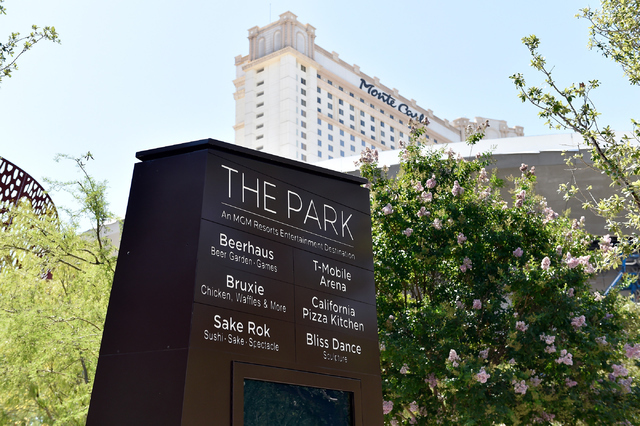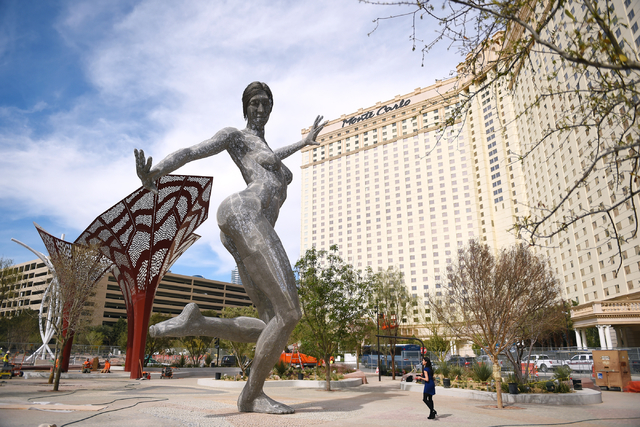 The 3,000-room Monte Carlo will undergo a two-year, $450 million makeover that will create a new luxury brand for MGM Resorts International and bring the NoMad Hotel concept to the Strip.
MGM and the New York-based Sydell Group announced Friday that work on the transformation of the property, which will become known as Park MGM, would begin this year and be completed by the end of 2018.
The design of Park MGM, a 2,700-room luxury property, will build on the property's history, incorporating European design influences while retaining a branding connection to The Park, the company said.
MGM in April unveiled The Park, an outdoor dining and entertainment district that abuts Toshiba Plaza and the T-Mobile Arena.
The NoMad Las Vegas will be an independently operated hotel with 292 rooms and suites, a dedicated drop-off lobby and swimming pool as well as separate gaming, dining and drinking experiences.
The Sydell Group introduced NoMad in New York as well as The Line in Los Angeles, Freehand in Miami and Chicago and Saguaro in Scottsdale, Arizona, and Palm Springs, California.
MGM Resorts Chairman and CEO Jim Murren said in an interview Friday the time was right to invest in upgrading the Monte Carlo, which opened in 1996.
"Fortunately, Las Vegas is on a roll here and the market's doing much better, all the properties are doing well and becoming increasingly popular as a destination," Murren said. "All of us want to continue to build on that whole maxim."
Murren said the company has been in talks with Sydell for three years, but it wasn't until last year that officials decided to go forward with the plan to upgrade and rebrand the property.
"What this does is bring a new dimension to entertainment in a form of hospitality that does not exist here with a group that has been an expert in doing that in key markets like New York, London and Chicago," Murren said. "It really rounds out the neighborhood of entertainment that we have created with CityCenter, T-Mobile (Arena) and The Park and the upgrades to New York-New York.
'STEM-TO-STERN REIMAGINING'
"I'm more excited about this than many projects we've worked on because it really is a holistic reimagining of an entire resort, not just a room-remodel project or adding a couple of new restaurants here and there or putting down new carpet in the casino.
"This is a top-to-bottom, stem-to-stern type of reimagining with incredible talent that is not here, and that's really why Las Vegas is doing so well because people continue to search for these one-of-a-kind moments and what they've never seen before."
Murren said the Monte Carlo won't close during the project and that workers will move floor by floor during the course of construction. Some public areas will be closed as work progresses.
Murren said he doesn't expect the final name change to occur until work is close to completion and changes can be made to websites and room-booking search engines.
The arrival of NoMad also brings some new dining concepts to the Strip. Chef Daniel Humm and restaurateur Will Guidara will bring Eataly, an Italian marketplace with cafes, to-go counters and full-service restaurants providing products from Italian and local producers.
"We are very excited to bring the first Eataly to the southwestern United States," Nicola Farinetti, CEO of Eataly USA, said in the statement announcing plans.
"Las Vegas will be an entirely new scene for us," he said. "We look forward to adding our Italian food, drink and culture to the energetic mix of this iconic American city, thanks to our collaboration with Sydell and MGM Resorts."
"The collaboration between MGM Resorts and Sydell felt very natural for both NoMad in Las Vegas and Park MGM," Andrew Zobler, founder and CEO of Sydell, said in a statement.
"MGM is the pre-eminent operator of casino resorts and has extensive expertise leveraging unique guest experiences across properties with great scale. Sydell Group has a growing collection of brands focused on authentic offerings, a residential feel and the ability to connect with like-minded collaborators at the forefront of design and food and beverage," Zobler said. "Together, we have been able to meld these approaches into a property that will have real soul."
Hornbuckle said the partnership provides an opportunity to expand the Park MGM brand to other cities.
Sydell officials characterize Park MGM's design as "casually elegant" and that "clean lines will define the architecture of each space, combined with classically inspired European furnishings and a robust art program, which is core to both companies' design philosophies."
TWO BRANDS, ONE HOTEL
The concept of placing two hotel brands in one building has been successfully implemented by MGM, most notably at Mandalay Bay on the south Strip. There, the Four Seasons operates on five of the 43 floors of the Mandalay Bay tower. Also, a separate 45-story hotel tower formerly known as The Hotel now operates as the Delano Las Vegas.
The 32-story Monte Carlo opened June 21, 1996, a month and a half after the Stratosphere hotel-casino. One of the distinctions of the property was the elimination of the "00" pocket on Monte Carlo roulette wheels, giving players a slight advantage with a 37-pocket wheel, as used in the French European version of the game, compared with the 38-pocket wheels used in the United States.
The property was closed for less than a month starting on Jan. 25, 2008, following a three-alarm fire on the top six floors of the building. County fire inspectors attributed the blaze to flying molten metal and inadequate safety measures by construction workers. Welders working atop the hotel were using a hand-held torch to cut corrugated steel for a rooftop walkway when the hot metal, called slag, triggered the fast-moving fire, burning flammable foam that was used in the exterior design.
The company said damage and lost business totaled $100 million.
A year after the fire, the Monte Carlo made two big changes: MGM Resorts converted the top floor to Hotel32, branded as an ultra-luxury boutique hotel with 50 lofts and an exclusive lounge, and at the end of 2009, the hotel became connected to the newly opened CityCenter complex via an elevated tram.
A company spokeswoman said Friday the Hotel32 concept would not be included in the new plans and the space it occupies would be redesigned.
The Park MGM makeover isn't the only big project at the property. The company is continuing work on its $100 million, 5,300-seat entertainment venue, the Park Theater, scheduled to open this year.
The Monte Carlo's existing theater complex has, over the years, been home to magician Lance Burton, Blue Man Group, impressionist Frank Caliendo and Jabbawockeez.
Contact Richard N. Velotta at rvelotta@reviewjournal.com or 702-477-3893. Find him on Twitter: @RickVelotta