More layoffs ahead for hotel-casino workers
Updated July 7, 2020 - 4:50 pm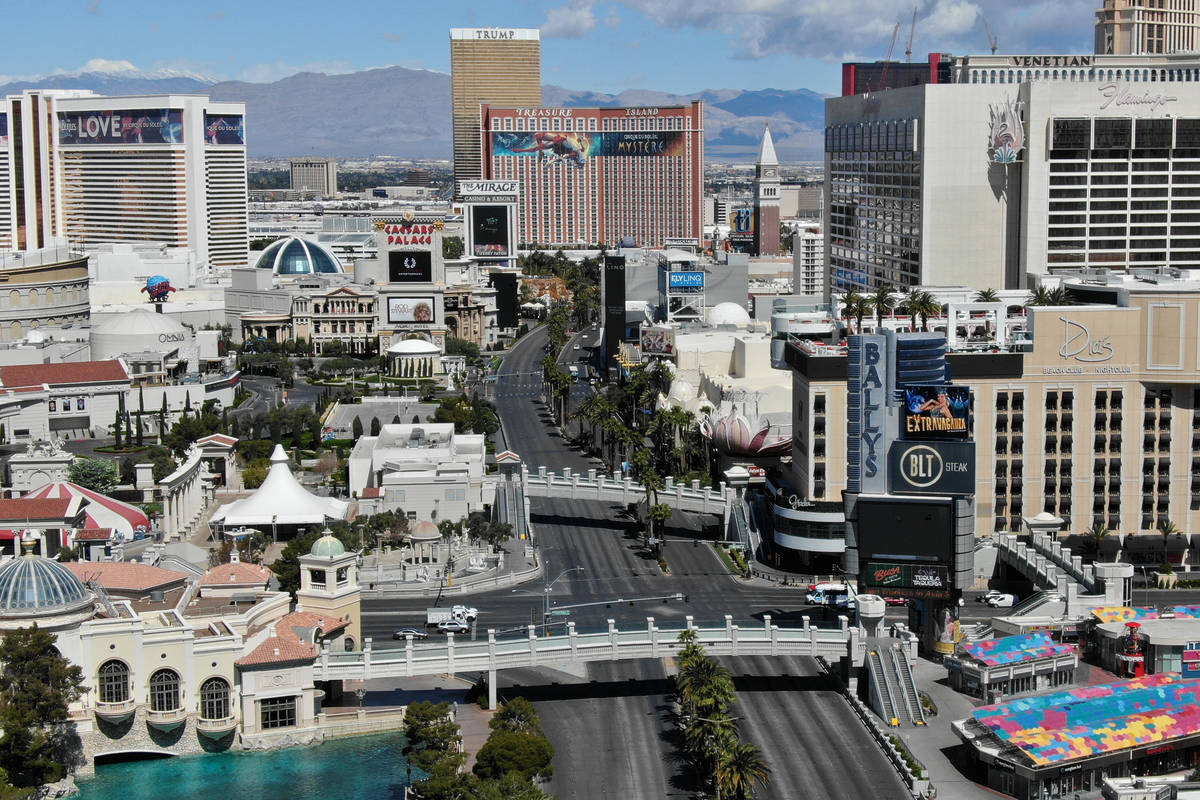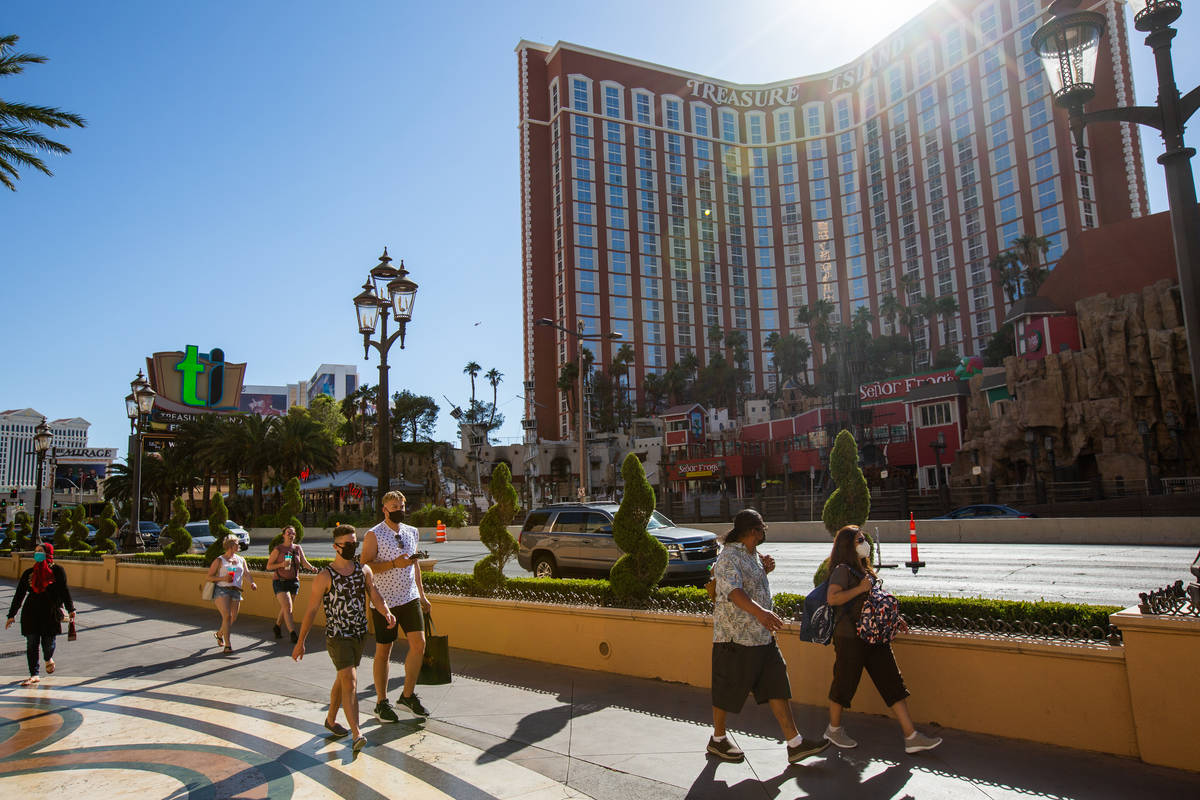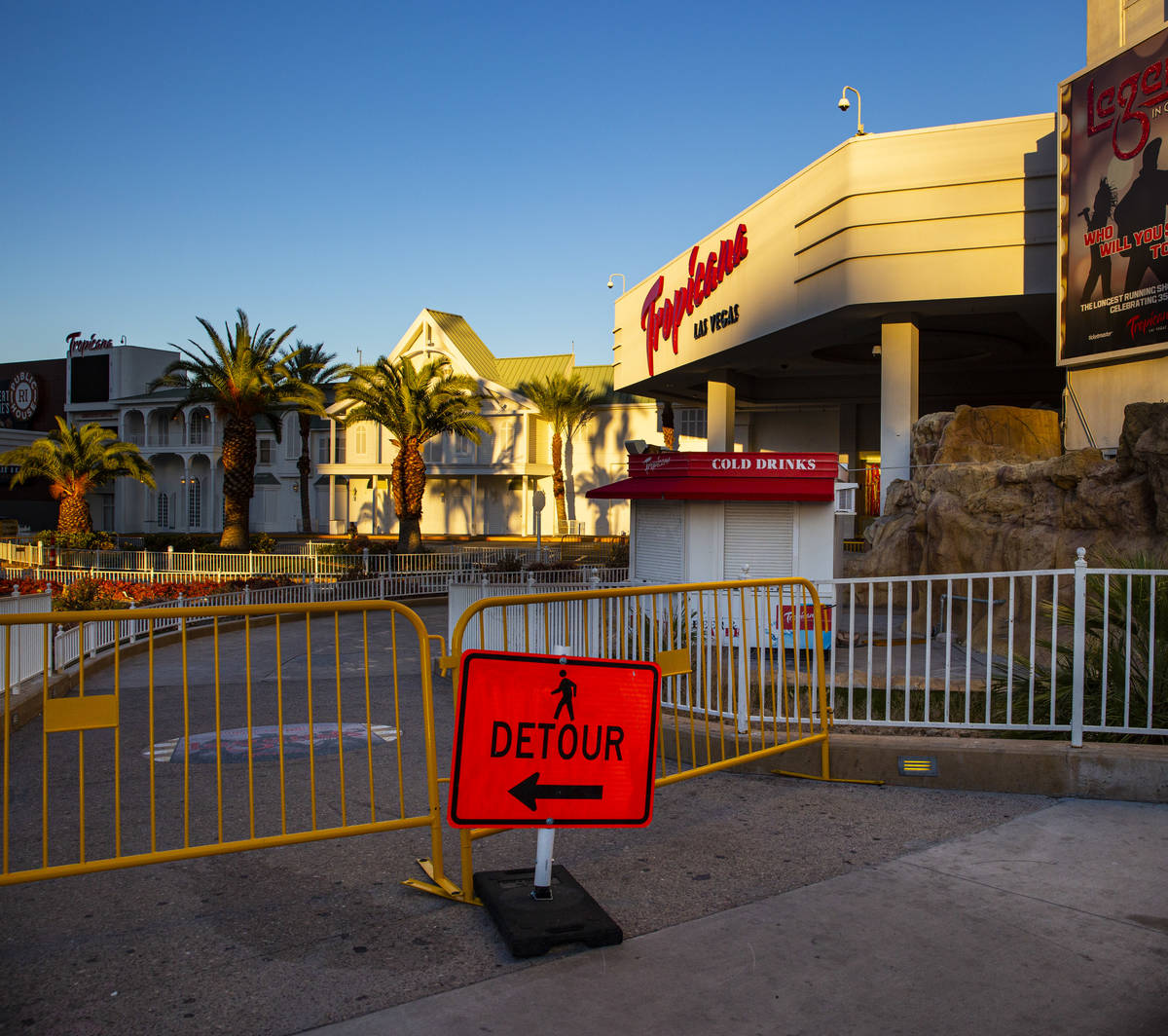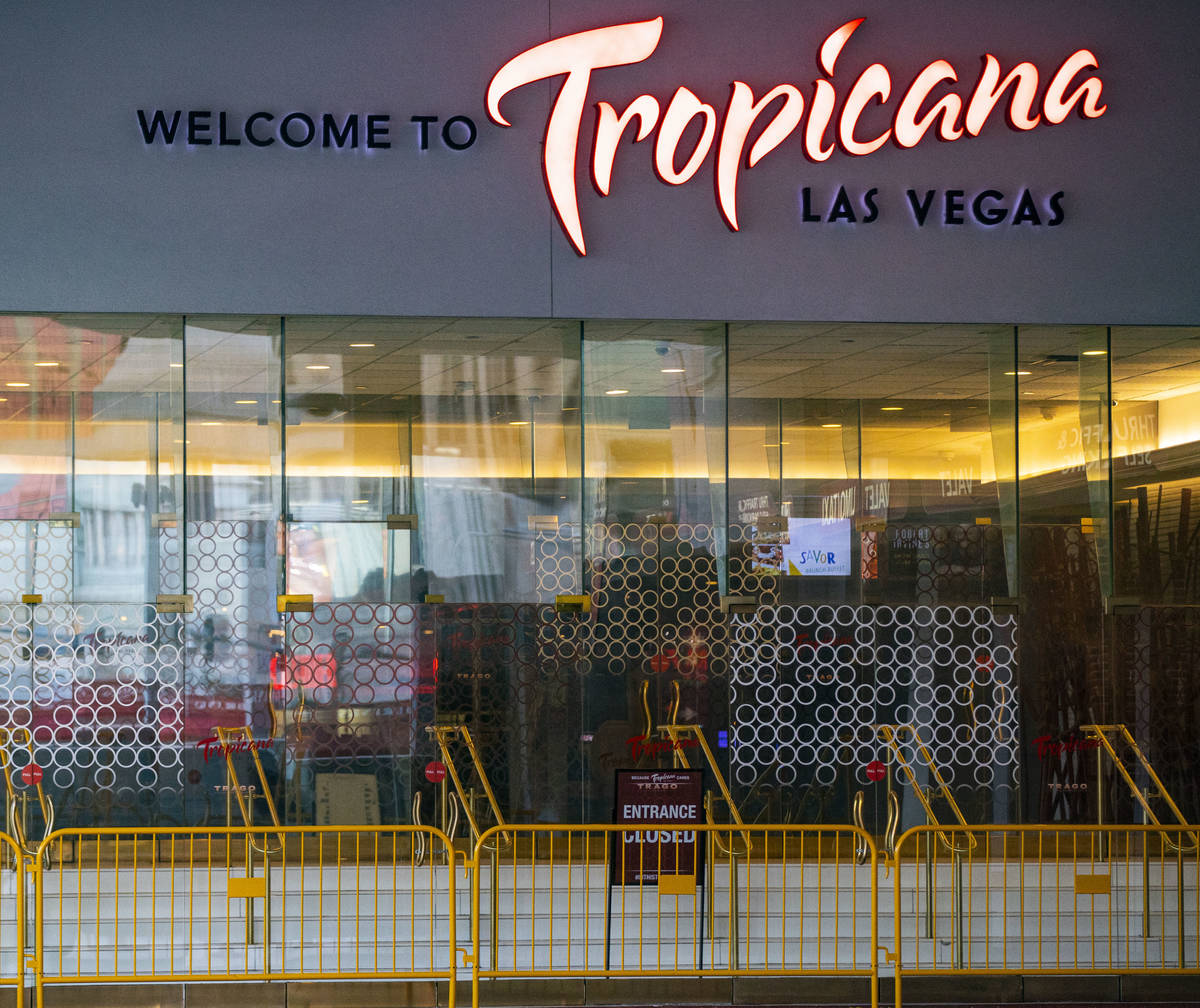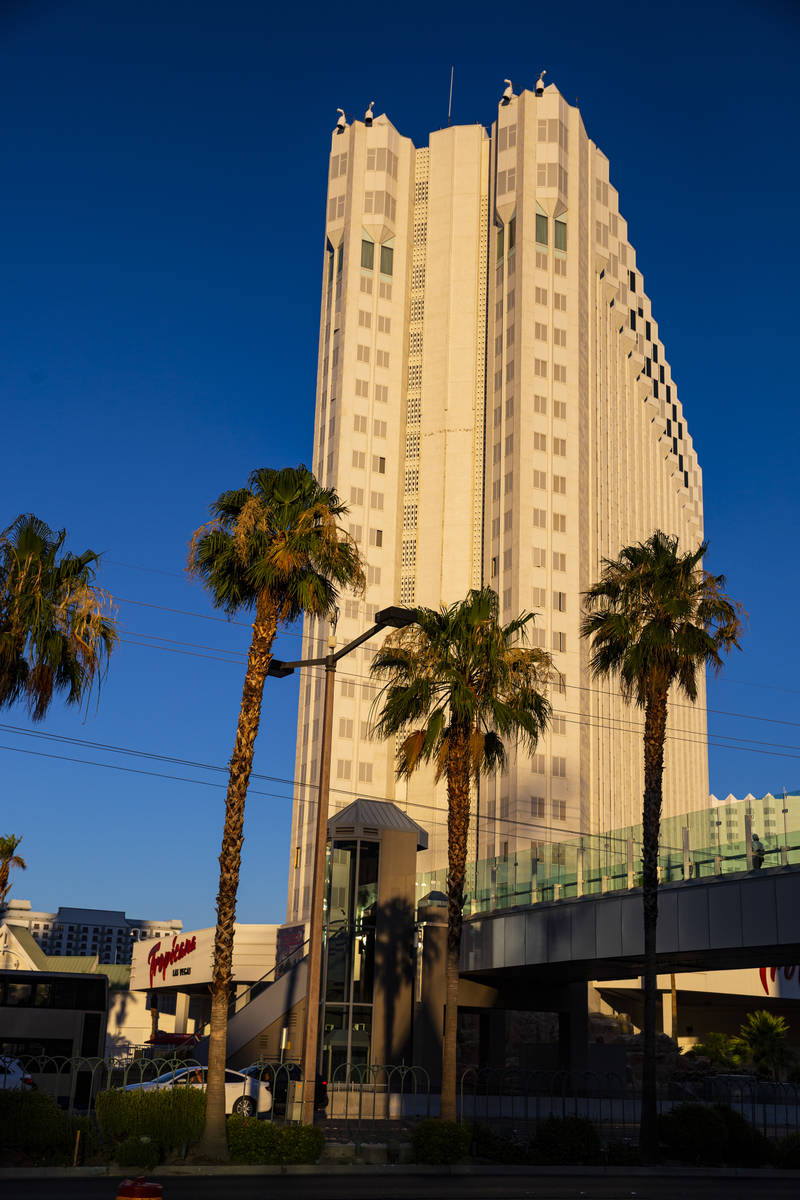 More layoffs lie ahead for many Las Vegas hotel-casino workers.
Several properties gave the state notice of mass layoffs since June 4, when hotel-casinos were allowed to reopen following a 78-day state-mandated shutdown in an effort to curb the spread of the novel coronavirus. The notices — sent directly to furloughed staff — comply with the Worker Adjustment and Retraining Notification Act, which is meant to ensure employees have notice before significant layoffs so they have time to find work elsewhere.
The notices come as Las Vegas' tourism industry faces a potentially long road to recovery.
"This is an uncertain time, (where companies don't know) how quickly business may resume" to pre-pandemic levels, said Brendan Bussmann, director of government affairs for Las Vegas-based Global Market Advisors. "No one ever hopes to see layoffs, but we're in very uncharted and unprecedented territory right now. While you hope people don't have to act on it, it allows businesses, as well as employees, to know a potential road ahead."
Penn National Gaming notices
An undisclosed number of furloughed workers at the Tropicana, a Penn National Gaming property, were sent a letter stating they could be permanently laid off in the coming weeks or months.
According to the U.S. Department of Labor's website, a 60-day notice is required if a company with at least 100 full-time employees plans to lay off at least 50 people at a single site. Employers who do not comply with the WARN Act are liable to pay each affected employee an amount equal to back pay and benefits for the violation period, which can stretch up to 60 days.
Penn National, which has properties in 19 states, furloughed 26,000 staff members in April. Company spokesman Jeff Morris said "a significant number" have returned to work at the company's 34 reopened facilities.
He declined to say how many employees received the WARN letter or when the notice was sent.
"We were hopeful that we'd be able to call the employees back within a couple of months," said Eric Schippers, Penn National's senior vice president of public affairs and government relations. "However, while we have been able to reopen most of our properties on a limited basis, the continued social distancing requirements and uncertain business volumes means our properties will not be able to resume normal operations for the foreseeable future."
Schippers said the letter was sent to "communicate honestly and openly" with staff that properties will not require the same level of staffing because of limitations on occupancy.
The company had a legal obligation to send the notice to workers who could potentially be laid off, but Schippers said "that does not necessarily mean that all those team members will be laid off."
Schippers added that the company expanded medical and pharmacy benefits for furloughed workers through July 31 and has a COVID-19 emergency relief fund with $1.7 million through private donations available to help employees in need. More than $600,000 has been approved and processed for distribution so far.
Workers at the M Resort, another Penn National property, were also sent WARN notices.
The letter, dated June 12, said a portion of the workforce at the Henderson property would be permanently laid off beginning Aug. 15. The facility will remain open, according to the letter.
"These layoffs at (the M Resort) are the unfortunate result of COVID-19 related business circumstances that were sudden, dramatic and beyond our control," says the letter, signed by general manager Hussain Mahrous. "These significant drags on our business will likely continue for the foreseeable future. … We are notifying you of this decision as soon as we practically could, taking into account the great difficulties our entire industry faces in projecting future staffing needs under these unprecedented circumstances."
Treasure Island and Sahara Las Vegas
Treasure Island sent a notice to employees June 14 that said 414 employees could be laid off effective Aug. 14.
"The Company commenced furloughs, permanent terminations and reductions in hours of 2,225 employees on March 17, 2020 and these job actions have continued and will continue through August 14, 2020," the filing reads.
A statement from Treasure Island said the property is working hard to bring employees back.
"We hope that business volumes will recover sufficiently to allow us to return the majority of our employees to work soon," the statement said.
Sahara Las Vegas sent a notice June 19 saying it could lay off workers effective Sept. 18 but didn't say how many.
"The temporary layoffs beginning on March 18, 2020 will be converted to terminations effective September 18, 2020 for (1) all employees not covered by a collective bargaining agreement, and (2) for employees who are covered by a collective bargaining agreement who had less than six (6) months of active employment when the layoff began."
A spokesman for Sahara Las Vegas said the company strives "to have as many team members return as possible."
The spokesman added that the notice was intended to provide employees time to prepare in case there is a change in their furloughed status.
"The full impact of the COVID-19 pandemic on our business is still unknown. Visitor volumes to the destination continue to fluctuate and our staffing levels remain fluid to correspond with this demand," the spokesman said.
Visitation
Tourists spent $34.5 billion in Southern Nevada in 2018, directly supporting more than 234,000 tourism jobs, according to a report by local consulting firm Applied Analysis for the Las Vegas Convention and Visitors Authority.
But tourism is nowhere near pre-pandemic levels.
A survey conducted by Morning Consult commissioned by the American Hotel and Lodging Association found only 44 percent of Americans are planning overnight vacation or leisure travel in 2020, with high interest in road trips, family events and long weekends over the summer months.
"The Strip is expected to take longer to recover than most regional (or) local casino markets because the Strip is more dependent on air travel, including group business and international visitation," said Brent Pirosch, director of gaming consulting for the CBRE Global Gaming Group in Las Vegas.
The Review-Journal reported last month that Las Vegas' McCarran International Airport saw a 92 percent drop in passenger traffic year over year in May. For the year, the airport's passenger count is down 49 percent, with a total of 10.6 million passengers through May, down from the 20.8 million passengers through May 2019.
Contact Bailey Schulz at bschulz@reviewjournal.com or 702-383-0233. Follow @bailey_schulz on Twitter.