Morphy Auctions, a vintage slot machines seller, wants gaming license
Updated August 18, 2018 - 12:22 am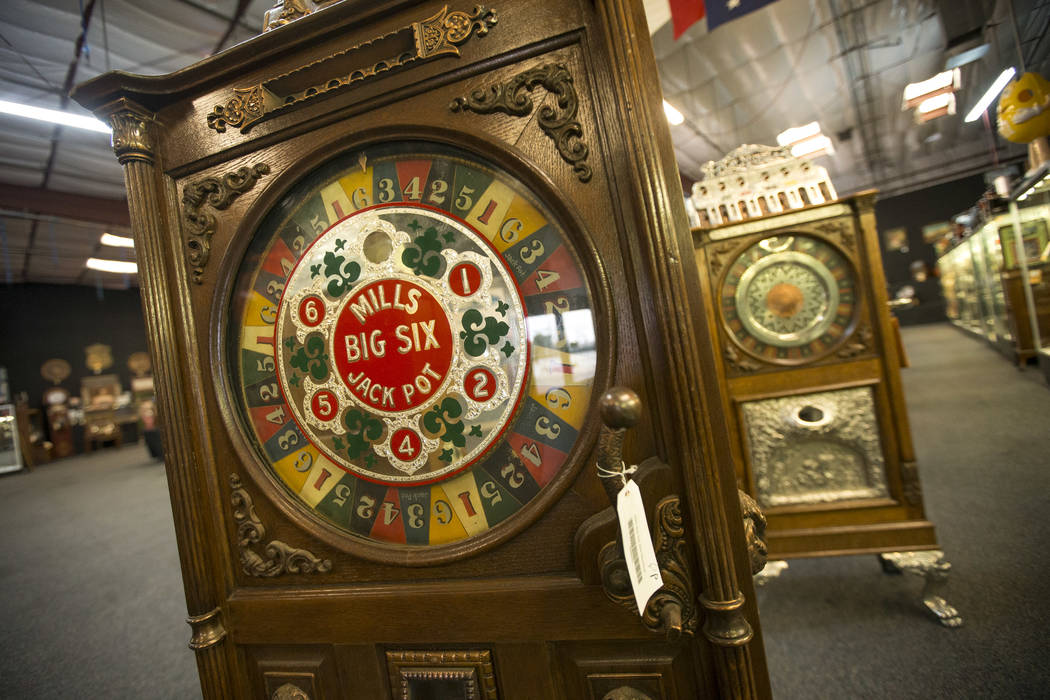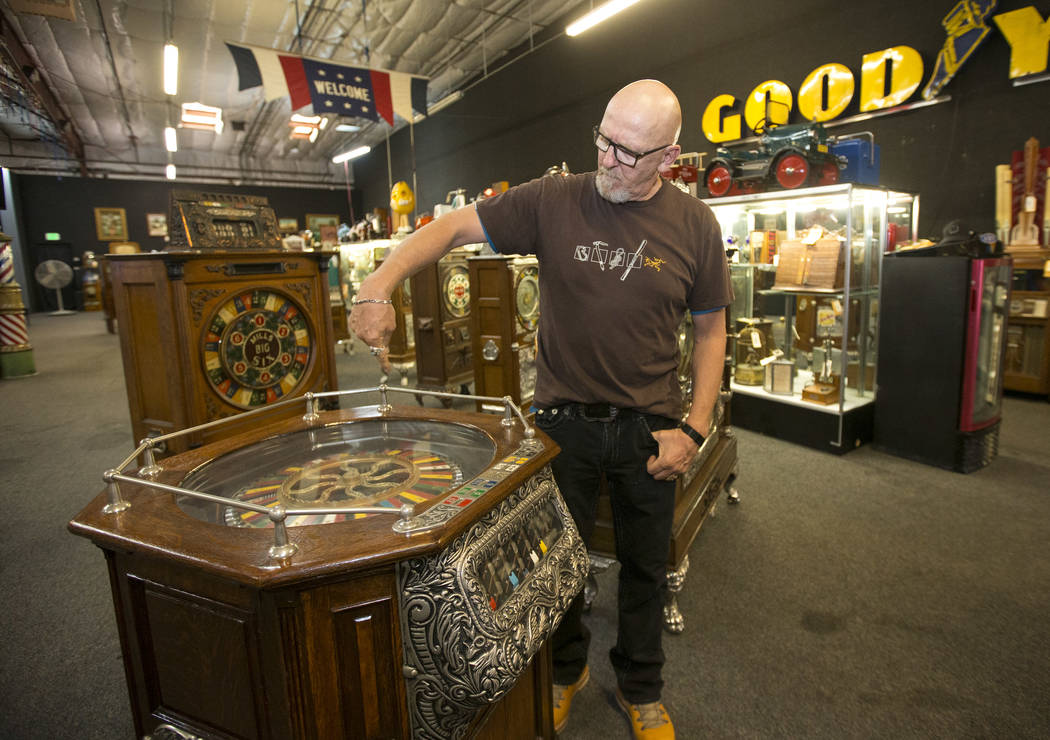 Drop a nickel into one of the color-coded coin slots of the slot machine, pull the lever to spin a table-top roulette wheel and maybe you'll be lucky enough to hear coins clank into the hopper below.
A new game on the Strip? Hardly.
The Caille Bros. Roulette Floor Model Slot Machine first appeared in some gambling halls in the early 1900s.
Now, one of the rare antique machines will be up for auction in October and the auctioneer will be able sell it directly to a collector if the Nevada Gaming Commission approves an unusual licensing request Thursday.
Morphy Auctions accepts consignments and conducts auctions on a variety of antiques at its auction house warehouse on Arville Street near The Orleans.
Among the antiques are collectible slot machines.
But because of restrictions in state gaming regulations, Morphy was not allowed to sell directly to collectors because it didn't have a game distributor license.
Denver, Pennsylvania-based Dan Morphy appeared before the state Gaming Control Board on Aug. 8 and explained that he had to subcontract a sales agreement through a licensed distributor. To cut costs, he decided to seek his own license and board members unanimously recommended conditioned approval.
Under terms of the license that will be considered Thursday, Morphy must receive written administrative approval from the Control Board prior to an auction or sale, notify the board of upcoming auctions, sell only consigned antique devices, and report a device's owner to the board on a form.
Once Morphy receives the license, the company will be able to sell to collectors without a middle man.
Board members indicated they didn't expect Morphy to be selling to the likes of Caesars Entertainment Corp. and Wynn Resorts Ltd. because the antique machines take nickel coins and only pay out jackpots of around $2.50.
In addition, as a collectible, an antique slot would cost far more than brand-new video versions that populate casino floors.
The Caille Bros. roulette machine, for example, will have a minimum bid of $90,000 and is expected to sell for between $125,000 and $250,000.
A Caille Bros. Big Six Double Upright slot machine being displayed next to the roulette machine will have a minimum bid of $25,000 and an estimated sale of between $50,000 and $80,000.
Collectors are expected to gather at Morphy Oct. 20 and 21 for the next gaming machine auction.
"They fly in from all over the country," said Krystyna Greenwell, Morphy's Las Vegas-based consignment manager.
Morphy Vice President Don Grimmer said the vintage machines are in excellent condition and are still functioning.
"Look at that, I'm making money," he said after a couple of coins spilled into the coin hopper after a spin on one of the Big Six machines.
Contact Richard N. Velotta at rvelotta@reviewjournal.com or 702-477-3893. Follow @RickVelotta on Twitter.