Nevada casinos set record for consecutive $1B months of gaming win
Updated December 29, 2021 - 9:42 am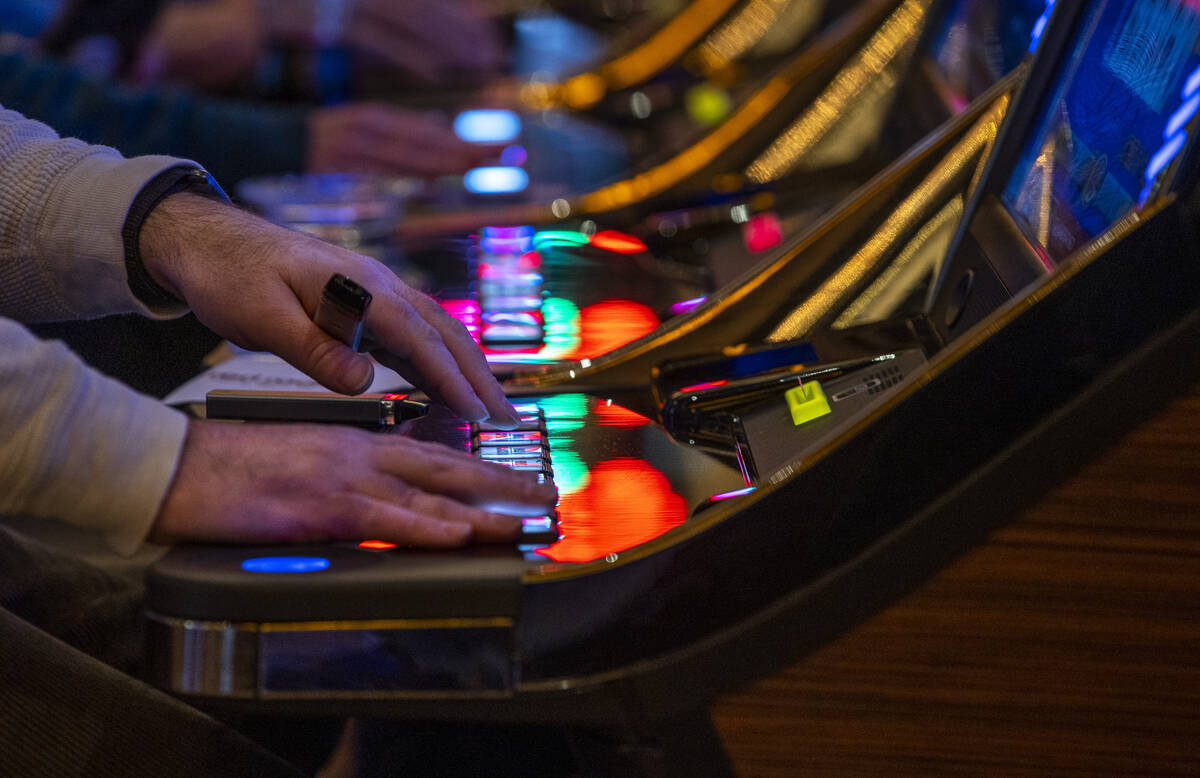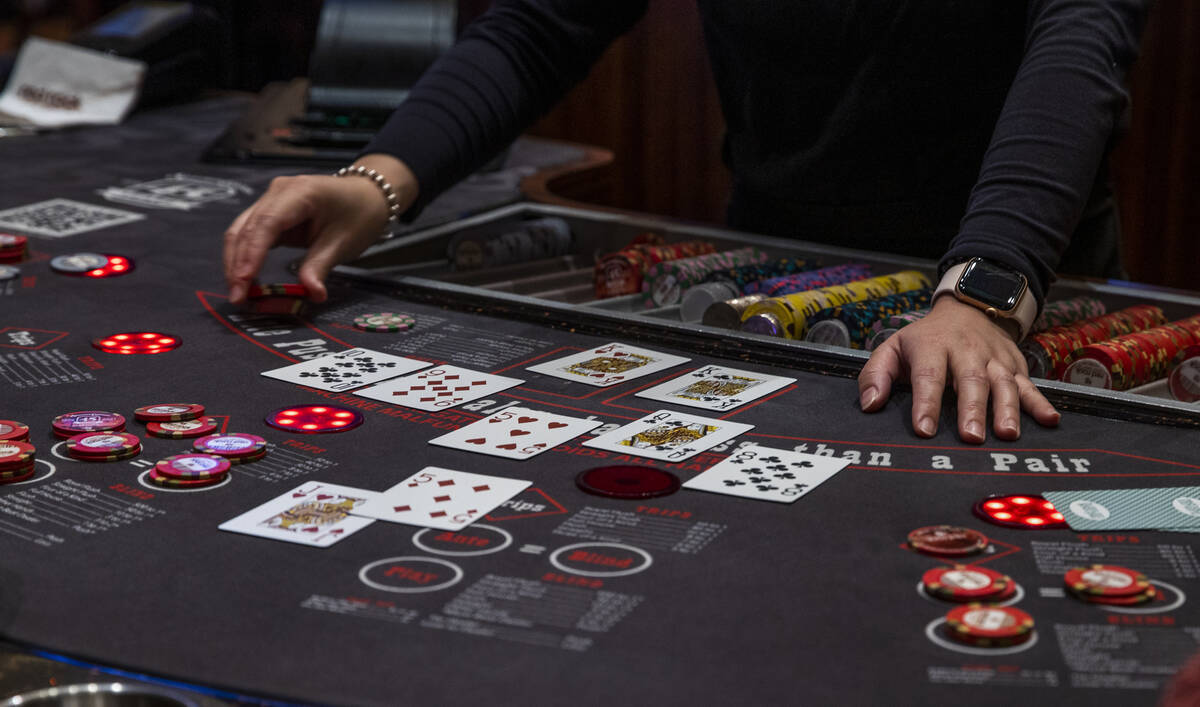 Nevada casinos in November set an all-time record for the longest streak of consecutive months winning more than $1 billion from players, the Nevada Gaming Control Board reported Wednesday.
The streak of nine months, which began in March, topped a record that had stood for 14 years.
Michael Lawton, a Control Board research analyst who crunches the gaming numbers, won't speculate on how many more months the streak could continue. He also isn't ready to concede that exceeding the $1 billion-a-month mark has set a new standard, but Lawton added that "it is feeling normal."
The board reported the state's more than 400 licensed casinos won $1.322 billion from players, a 71.4 percent increase over November 2020. It was the second-highest month for win this year, trailing only July's $1.36 billion total.
Better than 2019
Lawton said 2021 casino revenue also has eclipsed most 2019 figures. For the first 11 months of 2021, casinos have won $12.3 billion, the third-highest annual total in history – and December win hasn't yet been added in.
Gaming win figures are important to the state because taxes are collected from the win totals. Nevada has a maximum 6.75 percent tax on gross gaming revenue. In tax collections through Tuesday, the state received $93.6 million from casinos for November, an 87.2 percent increase over the same period in 2020.
Tax collections are trending 23.9 percent ahead of last year for the first five months of the 2021-22 fiscal year.
Clark County casinos paced the state's November win with $1.16 billion and the Strip contributed $755.1 million, more than twice the level produced in November 2020.
The November total broke a record of eight consecutive months above the $1 billion mark set from October 2006 to May 2007. Nevada was on the verge of entering the Great Recession at the end of that run.
"I don't know how long the consecutive streak will last considering the fluctuations that can occur related to hold percentage, which can influence monthly gaming results," Lawton said after the release of the statistics.
"That, in addition to the outside influences we are experiencing now due to the pandemic — cancellations of flights, group bookings and even shows — makes the upcoming months more difficult to predict," he said. "However, from a demand perspective, we are not hearing from our licensees of any imminent slowdown, which gives us confidence heading into the end of the year and into 2022."
Every market higher
Every submarket monitored by the Control Board had increased revenue over last year.
The $82.9 million collected in downtown Las Vegas was an all-time monthly record.
The Strip had the best improvement of any market at 115.9 percent over November 2020.
Two markets that lagged in October — North Lake Tahoe and South Lake Tahoe — showed 5.1 percent and 6 percent improvements, respectively, following the Oct. 21 control of the Caldor Fire.
Lawton also said he's not ready to establish a new target benchmark of $1.5 billion in the future.
"We would have to hit that mark first and even this month is 12 percent below a $1.5 billion win amount," he said.
Lawton attributed the banner numbers to demand being buoyed by healthy consumer savings, the sustained rebound of leisure travel and the return of international flights, other than from Canada and Mexico, which allowed vaccinated foreign nationals to travel to the United States beginning on Nov. 8.
"These factors, in addition to special events and entertainment, continued to propel gaming win past 2019 levels which are now 11.9 percent above calendar year to date 2019," he said.
Las Vegas special events
Among the events drawing large crowds cited by Lawton:
— The Specialty Equipment Market Association trade show that began Nov. 2. The automotive aftermarket show drew 114,000 attendees — by far the largest convention of 2021.
— The Rolling Stones played Allegiant Stadium on Nov. 6.
— Sting began his residency at the Colosseum inside Caesars Palace on Nov. 3.
— Two major fights were staged. Saul "Canelo" Alvarez fought Caleb Plant on Nov. 6 at the MGM Grand Arena, and Terence Crawford battled Shawn Porter in a World Boxing Organization Welterweight title fight on Nov. 20 at the Mandalay Bay Events Center.
— The Las Vegas Raiders played two games at Allegiant Stadium, Nov. 14 and 21.
Gaming industry analyst Joe Greff of New York-based J.P. Morgan, said some of the strong months could be attributed to a favorable calendar.
"We note a favorable calendar shift – October 2021 ended on a Sunday so Las Vegas Locals slot gross gaming revenue for both Saturday and Sunday were counted in November," Greff said in a report to investors. "The November calendar was neutral with eight weekend days in both 2021 and 2020, but was unfavorable vs. 2019, which had 10 weekend days."
Gamblers played hard in every corner of the casino in November.
Slot win of $859.9 million was up 62.7 percent and the amount inserted in machines increased 51.7 percent to $11.4 billion compared with November 2020. For the calendar year to date, statewide slot win is up 16.8 percent and coin-in increased 51.7 percent from 2019.
Table game win was $461.7 million, up 90.3 percent from last year, and the games drop – the amount wagered – was $3.4 billion, up 79.3 percent from November 2020. The calendar year to date, compared with 2019, shows win up 2.4 percent drop up 3.9 percent.
Baccarat win of $94.3 million in November increased 124.3 percent from last year and baccarat drop of $738.9 million increased 75 percent from a year ago. The baccarat hold percentage was 12.8 percent vs. 10 percent last year. Compared with November 2019, baccarat win increased 24.8 percent, drop was up 32.8 percent and the 2019 hold percentage was 13.6 percent.
Big sports wins
Nevada's sportsbooks won a record $72 million from $1.1 billion wagered. Sportsbooks have now recorded more than $1 billion in wagers in consecutive months. Prior to October, the $1 billion threshold had never been reached in the state.
Much of the increased betting is the result of the proliferation of mobile sports apps, Lawton said.
Casino books saw 71.5 percent of all sports bets done with apps, the highest total since the Control Board began monitoring mobile wagers in January 2020. Sports bets made with mobile apps won $35 million on $776.6 million wagered, a 4.5 percent hold.
For the calendar year, mobile wagering has accounted for 62.9 percent of sports bets made.
Contact Richard N. Velotta at rvelotta@reviewjournal.com or 702-477-3893. Follow @RickVelotta on Twitter.