Nevada gaming win fell just shy of $1B benchmark in December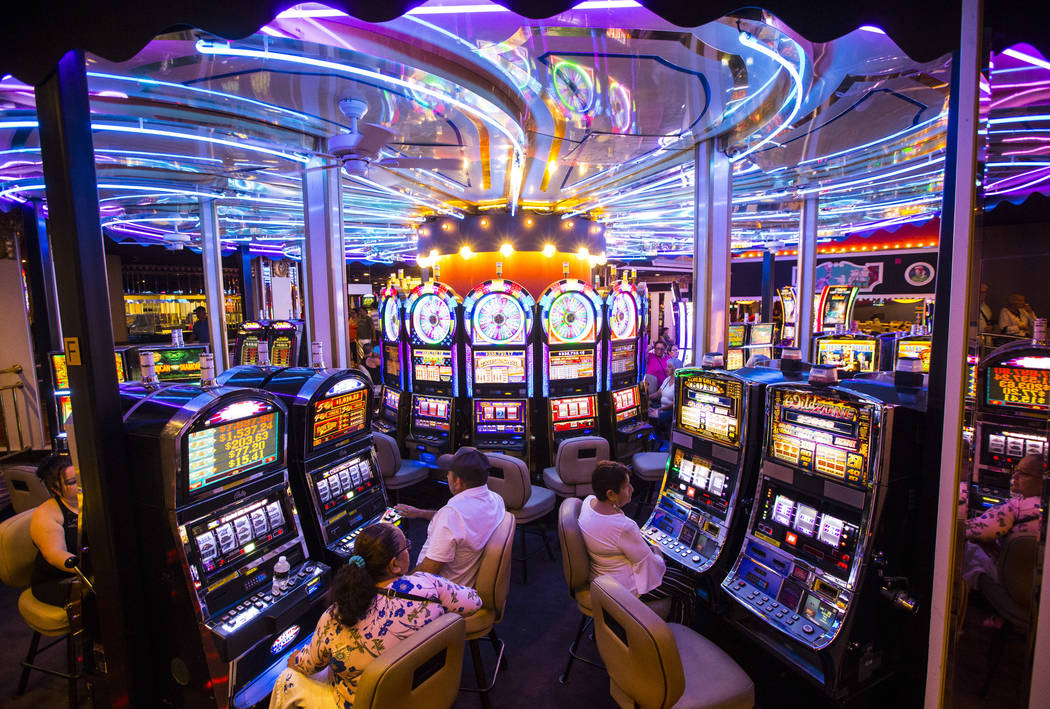 State gaming win nearly hit the $1 billion mark in December, normally one of the weakest tourism months of the year.
The state Gaming Control Board on Thursday said state win — the amount casinos ultimately take from gamblers — hit $999.7 million for the month, 4.1 percent more than in December 2017.
In Clark County, win was up 5 percent to $861.1 million, but Strip win was down 0.9 percent to $566.2 million. Downtown win soared 26.6 percent $59.2 million, but the largest percentage increase for the month among Southern Nevada gaming markets came on the Boulder Strip, up 44.7 percent to $68.1 million.
Lucky at baccarat
Joseph Greff, an analyst with JP Morgan, also noted that Strip baccarat declined 14.6 percent for the month with hold well below traditional averages as gamblers played lucky. Greff also noted that December 2017 had 10 weekend days while 2018 had nine.
The three-month gaming revenue trend for the state, generally a more accurate gauge of win activity because it eliminates volatile swings resulting from calendar comparisons, shows the state's 441 licensees' win up 6 percent for October, November and December compared with those months in 2017.
In those three months in 2017, Southern Nevada was recovering from the shock of a gunman killing 58 people at Mandalay Bay on Oct. 1.
The three-month trend for Clark County's 211 licensees was up 6.6 percent this year and the Strip's 51 licensees were up 6.8 percent.
The Control Board, which operates on a fiscal-year calendar, also analyzed 2018 totals and determined that casinos statewide won $11.9 billion from gamblers — 3 percent more than they won in 2017.
In Southern Nevada, 2018 win was up 2.7 percent to $10.3 billion and Strip win was up 2 percent to $6.6 billion. Downtown win climbed 3 percent to $649.9 million.
All of the state's 18 markets the Control Board monitors had increases over the previous year. The market with the largest percentage increase in 2018: Wendover, up 6.5 percent to $200.9 million.
Slot machines continue to produce the most win revenue for the state's casinos with nearly double the win compared with table games and sports bets. The Control Board reported casino slot win was up 3.8 percent to $7.7 billion statewide while games win was up 1.6 percent to $4.2 billion.
The only declines in the entire state report were reported on the table-game side. Table game win was down 2.4 percent to $16.5 million in Mesquite and off 0.5 percent $66.2 million in South Shore Lake Tahoe.
Visitation up in December
Meanwhile, the Las Vegas Convention and Visitors Authority on Thursday reported a 2.3 percent increase in visitation in December, the third straight month of increases despite the city recording the lowest number of conventioneers and the lowest monthly occupancy rate of the year.
Greff noted that while convention traffic was down dramatically — 23.3 percent, the steepest percentage decline of the year — resorts' average daily room rate climbed 10.9 percent to $119.83 and revenue per available room was up 14.5 percent to $95.74 a night.
For the year, visitation failed to set a record for the second straight year, and 2018's total of 42.1 million visitors was 0.2 percent behind 2017 levels.
Convention attendance, which set a record in 2017, was off 2.2 percent to 6.5 million in 2018.
Contact Richard N. Velotta at rvelotta@reviewjournal.com or 702-477-3893. Follow @RickVelotta on Twitter.
December tourism indicators
December 2018 December 2017 Change
Visitor volume 3.26 million 3.19 million +2.3%
Citywide occupancy 79.9%* 77.4% +2.5 points
Average daily
room rate $119.83 $108.04 +10.9%
Room nights occupied 3.647 million 3.525 million +3.5%
Convention attendance 221,800* 289,100 -23.3%
Air passengers 3.903 million 3.828 million +2%
Average daily highway
auto traffic 114,721 109,957 +4.3%
Clark County
gaming revenue $861.1 million $820.4 million +5%
*Lowest monthly total in 2018