Nevada panel removes 2 from Black Book after their deaths
Updated May 18, 2017 - 7:22 pm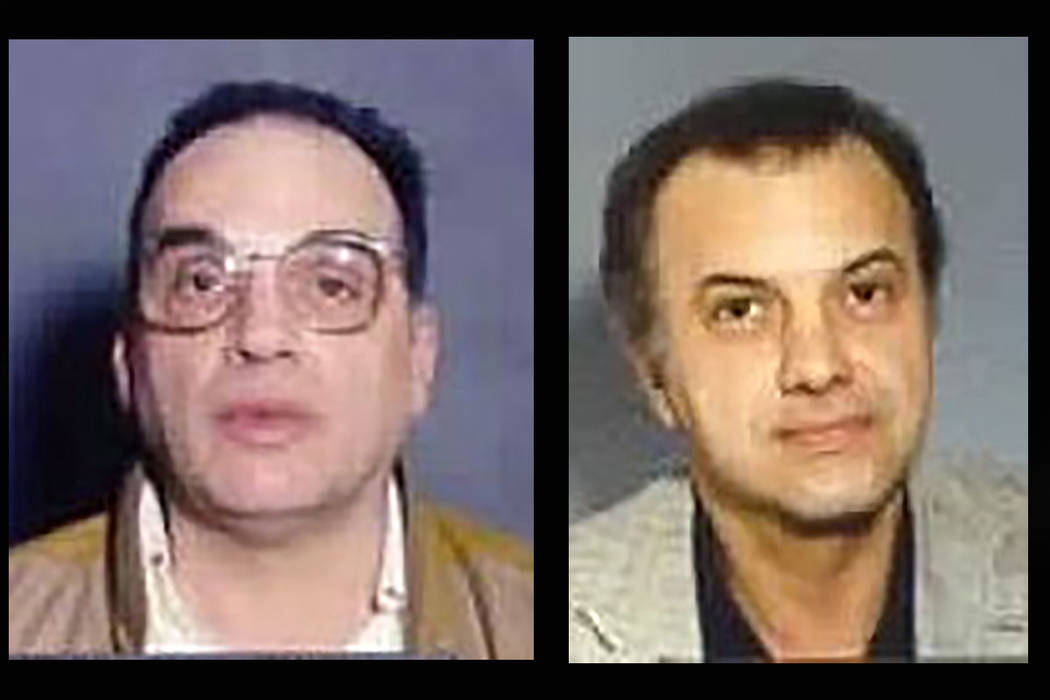 Nevada's notorious Black Book — the list of persons banned from entering any state casino — is two persons shorter today.
The Nevada Gaming Commission on Thursday unanimously approved removing Fred Anthony Pascente and Anthony Michael St. Laurent from the list.
The reason: They're dead.
Deputy Attorney General Michael Somps told commissioners that his office had received verification of the deaths from officials in Pennsylvania and Rhode Island.
The Gaming Control Board's list of excluded persons now has 30 men and one woman with the removal of Pascente and St. Laurent.
According to the Control Board, Pascente, a former Chicago police detective, was convicted of mail fraud in 1995 and served an 18-month prison sentence. He was identified by the Chicago Crime Commission as an associate of a Chicago organized crime family.
St. Laurent's arrest record dates back to 1959 and includes many offenses associated with illegal gambling and bookmaking. St. Laurent also has been identified as a member of a New England organized crime family.
In 1999, St. Laurent was convicted in Rhode Island of extortion, loan-sharking and conducting an illegal sports book. While incarcerated, he was charged with overseeing a gambling ring from his prison cell.
An obituary from a Rhode Island newspaper said St. Laurent died in Woonsocket on Nov. 7. The obituary described St. Laurent as "a great father and friend, a voracious reader, a known sports enthusiast, an avid card player and an all-around sportsman."
Contact Richard N. Velotta at rvelotta@reviewjournal.com or 702-477-3893. Follow @RickVelotta on Twitter.