Nevada panel urges approval of Golden's Stratosphere acquisition
October 4, 2017 - 11:55 am
Updated October 4, 2017 - 4:35 pm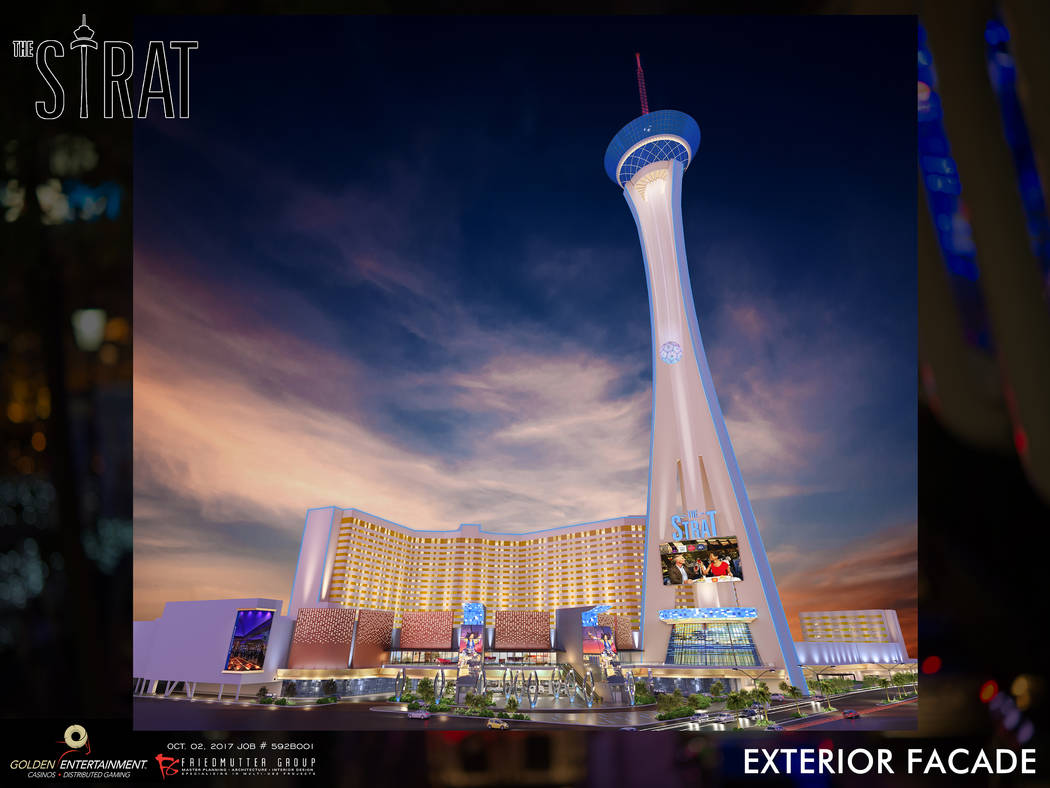 Blake Sartini sees a big opportunity at the north end of the Las Vegas Strip.
Big, as in tall. One thousand, one hundred and forty-nine feet tall, to be exact.
The state Gaming Control Board on Wednesday recommended approval of Sartini's company's acquisition of American Casino & Entertainment Properties, which includes the Stratosphere for $850 million.
Golden Entertainment, operator of the PT's Pub tavern chain in Nevada, the company for which Sartini is chairman and CEO, in June announced plans to acquire ACEP, which also controls two Arizona Charlie's properties in Las Vegas and the Aquarius in Laughlin.
After the board's unanimous approval of its recommendation at a meeting in Carson City, Golden will next go to the Nevada Gaming Commission for final consideration on Oct. 19. Company officials expect the deal to close Oct. 20.
Board members questioned Sartini and other Golden executives for about two hours. Regulators indicated they were concerned the company might be attempting to grow too rapidly, noting that the size is tripling with one transaction.
Sartini said he felt there were enough compliance safeguards in place and that the properties will be maintained under successful management as they are now with the added benefit of cross-marketing with Golden's interests in Maryland and Montana.
"I view it as growing the family with a successful organization," Sartini said. "The ACEP properties have had good leadership and we're taking on good people within a good culture. Our challenge is to integrate these two companies into a common culture, which starts with me."
Board member Shawn Reid said Sartini's track record in Nevada has earned him the opportunity to be trusted and because regulators and staff carefully reviewed the company's accounting and compliance procedures, he felt comfortable about recommending approval. He added that the company's projected revenue flow should cover the debt service of the acquisition.
"I agree that this is a substantive but straightforward transaction," added board member Terry Johnson.
When the deal closes, Golden will operate more than 15,800 slot machines, 114 table games and more than 5,100 hotel rooms across eight casino properties and almost 1,000 distributed gaming locations, including the largest branded tavern portfolio in Nevada. In addition to a casino in Pahrump and in Flintstone, Maryland, the company has a distributive gaming slot route in Montana.
Contact Richard N. Velotta at rvelotta@reviewjournal.com or 702-477-3893. Follow @RickVelotta on Twitter.